Letter from Paris: October 14, 2020 News Digest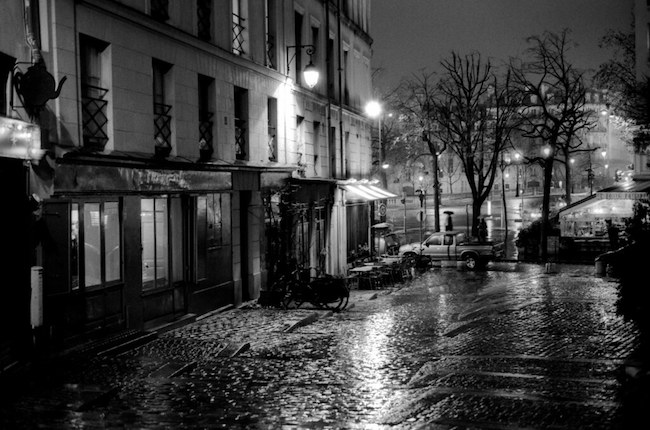 The rain has been relentless. It seems like it's been weeks of nonstop rain. Stuck under a bridge during a downpour, huddled together with other mask-wearing walkers next to the Seine, we tried to channel Woody Allen's Midnight in Paris (2011), gazing out at the rain-washed cobblestones and the wall of water camouflaging Notre Dame. (Remember the last scene? "Actually Paris is the most beautiful in the rain," Léa Seydoux's character says to Gil Pender, played by Owen Wilson, who can only agree…) For a fun reminder of the fan-favorite film, see the trailer below.
Meanwhile critics can't seem to agree about Emily in Paris, recently released by Netflix, which is still generating all kinds of buzz on social media, with fans and haters alike giving it lots of attention. Have you watched Darren Star's new series yet? Love it or hate it? Share your thoughts in the comments section below.
And if you're hankering for another kind of video, what about skateboarding and classical dance at the Louvre and Orsay museums?
Two young French directors, Tristan Helias and Marin Troude, received special permission from the Orsay and the Centre des Monuments Nationaux to film in exceptional city landmarks, empty of visitors, and the three-minute video is a lovely showcase of French heritage.
View this post on Instagram
The rain was on and off for most of Roland Garros (the French Open) and the tennis matches were a welcome distraction from the worsening pandemic news. Rafael Nadal won his 13th French Open, tying Roger Federer's record of 20 Grand Slam titles. Nineteen-year-old Iga Swiatek became the first Pole to win a Grand Slam singles title as she beat Sofia Kenin in the women's competition. In particular, two young French players grabbed our attention. Hugo Gaston and Fiona Ferro had outstanding performances against some of the sport's biggest stars and we can't wait to see what's next in their careers.
And the sun has poked out from behind the clouds for a few glorious moments. Autumn is in full swing and the changing foliage is beautiful to behold in the city's parks and gardens. Check out this allée of trees in vibrant yellow in the Jardin du Luxembourg.
Last but not least: President Emmanuel Macron tonight announced that a curfew will soon go into effect in nine major cities across France, in order to stem the tide of COVID-19 cases. Starting Saturday and lasting for at least four weeks, the curfew (9 pm- 6 am) is a targeted effort at controlling the social gatherings that result in the transmission of the virus, rather than subjecting the country to another full lockdown. Restaurants and cultural venues will be fully assisted by the government during this difficult time.
Lead photo credit : Photo © Nicolas Vigier, Flickr
More in letter from paris
---
---
Comments