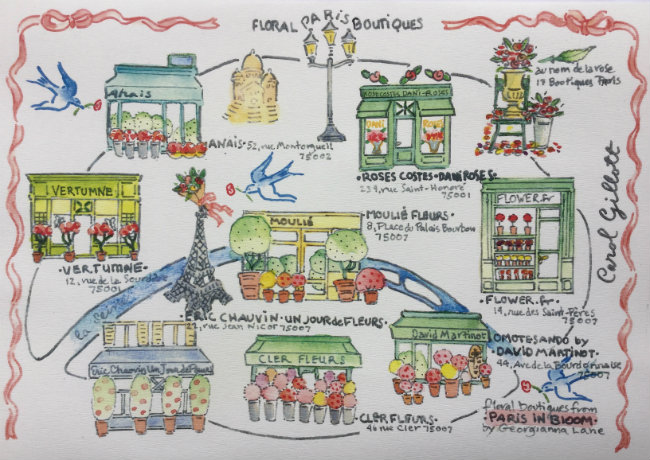 Have you seen Carol Gillott's illustrated maps of Paris? As an ex-New York artist living in Paris, she started drawing Paris street maps to get out of the studio. Quite a hit, these monthly maps-cum- sketch letters are sent out to subscribers world-wide via her Etsy shop. One of our favorite recent maps depicts the "floral Paris" of Georgianna Lane's beautiful new book, Paris in Bloom. Just released this spring, the book takes readers on a flower-filled journey in the French capital. It's a visual feast combining photography and personal recommendations (think best flower markets and a guide to spring blooms). Carol's map illustrates Lane's recommendations found in the index at the back of the book. Below, we've shared some of these addresses for fine Paris florists. Enjoy!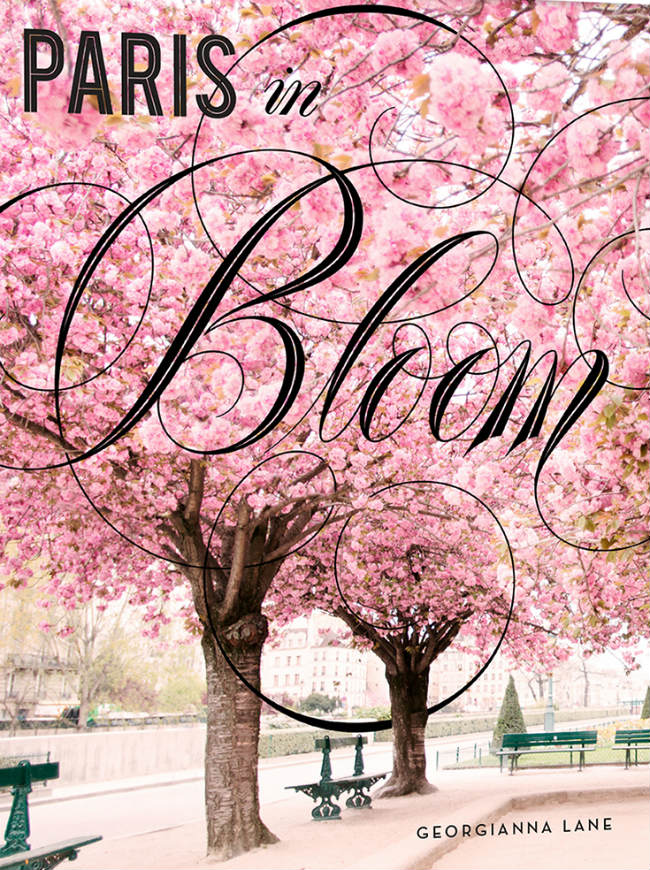 Moulié Fleurs, 8 Place du Palais Bourbon, 75007 Paris. As described in Paris in Bloom, "A legendary shop on the elegant Place du Palais Bourbon, Moulié carries on a tradition of floral excellence and classic design with exquisite displays."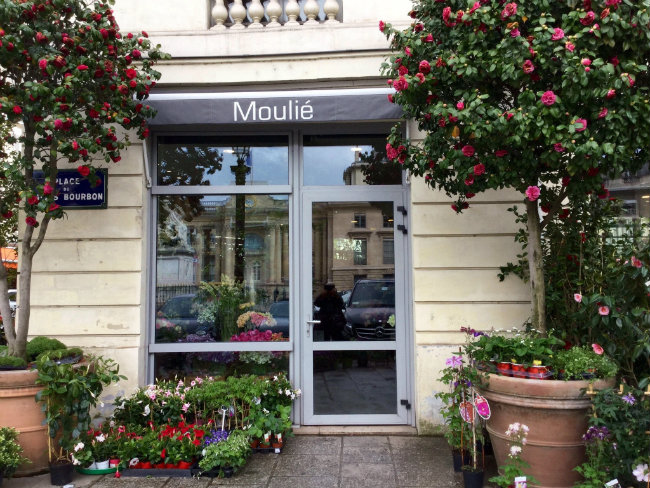 Au Nom de la Rose: Created in 1991, this florist now has 17 boutiques throughout Paris (a total of 55 in France's biggest cities, and an additional 32 around the world). Specializing in roses, the brand's mission is to support the producers of ancient rose varietals and garden roses. Beautiful floral compositions are also available online.
Flower.fr, boutique at 14 Rue des Saints-Pères in the 6th arrondissement. To quote Paris in Bloom: "Here you'll experience the most arresting street displays of intricately designed window shelves and a seasonal arrangement in front of the adjacent teal doors."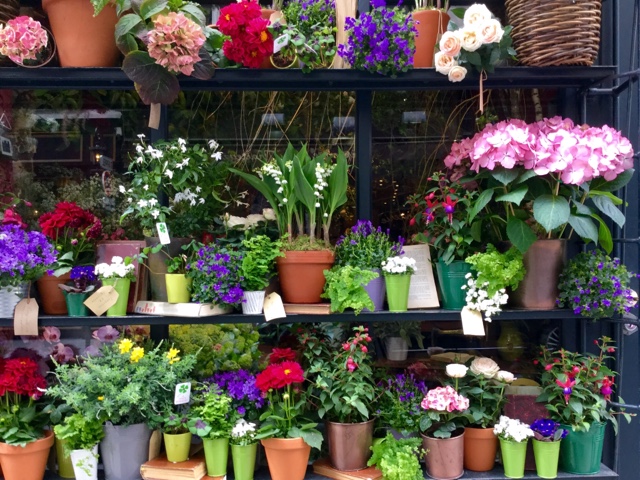 Anaïs, 52 Rue Montorgueil, 75002. As described in Paris in Bloom, "The most enjoyable feature of this shop is the colorful displays that pour out onto rue Montorgueil. All types of flowers are available in all seasons."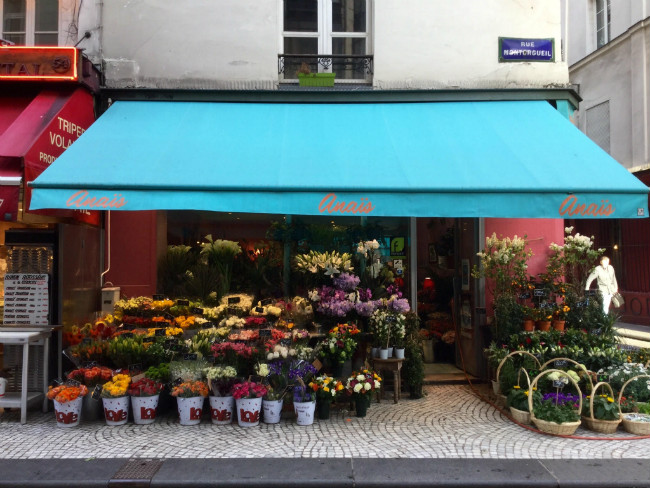 Order Paris in Bloom on Amazon here.