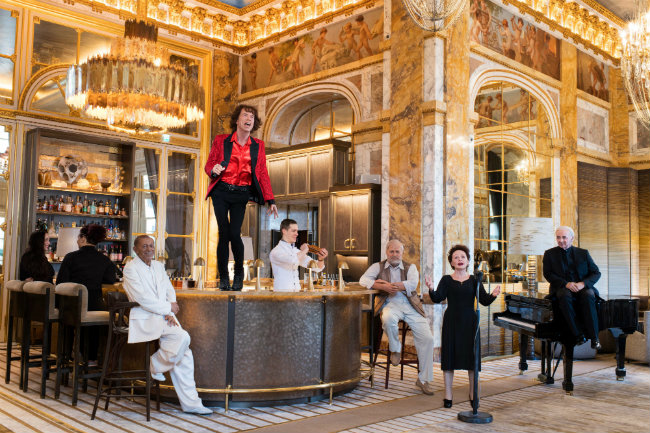 Here's what some of Paris's fabulous hotels have on their calendars to kick off the new season.
As if you needed an excuse to head over to the Place de la Concorde and take tea (or a cocktail) at the gorgeous Hôtel de Crillon, the grande dame is hosting a fun exhibition called "Unexpected Meetings".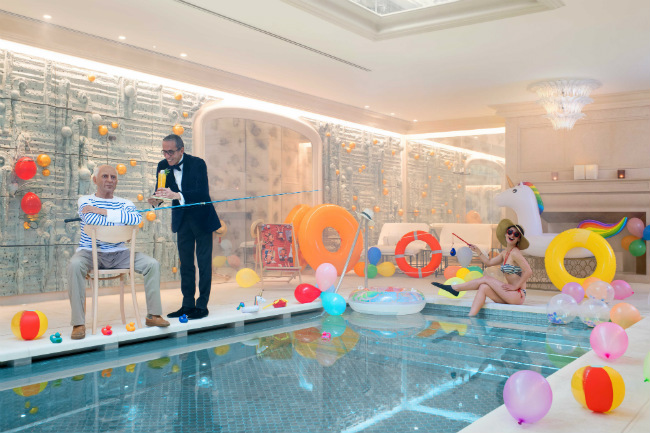 In collaboration with the Musée Grévin, Polka Galerie and photographer Emanuele Scorcelletti have reimagined meetings between some of the hotel's former guests, placing 17 of the museum's wax works figures around the hotel. Guests will have the chance to spot General Charles de Gaulle, Edith Piaf, Madonna, Mick Jagger, Laetitia Casta and more, who have all enjoyed a glamorous stay in the Parisian hotel.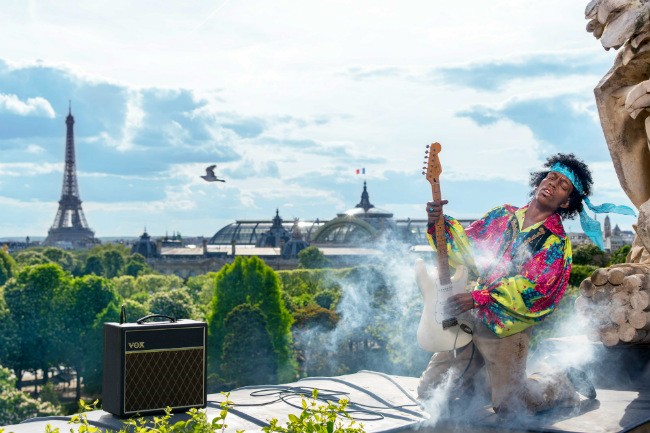 From October 23rd until November 10th, Le Royal Monceau will be hosting L'Atelier Caché Liu Bolin, a hidden workshop by the Chinese artist which brings together a series of exclusive works. Visitors will be guided through the exhibition by the hotel's Art Concierge, with the tour ending in the Atelier Caché, installed in one of the hotel's suites along with a a champagne bar by Ruinart. Guests can choose to book tickets with a glass of Ruinart champagne to complete their experience, dinner and Ruinart champagne pairings, or opt for dinner and champagne as well as a book signed by Liu Bolin himself.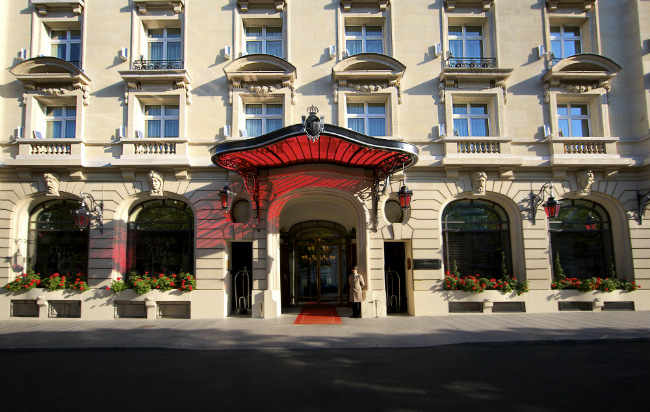 With its rooftop bar one of the places to be seen this past summer, it comes as no surprise that the team behind the Hotel National Arts et Metiers has now opened its own restaurant, Garden National, teaming up with Sylvie Potier for the new venture.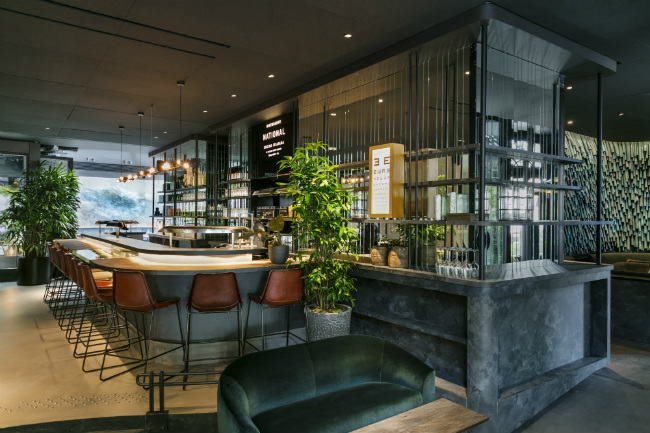 Previously at La Cantine de Merci and known for her healthy gourmet cuisine, Sylvie's new menu will be highlighting fresh vegetables and salads, veggie rice bowls, vitamin-packed fruit cocktails, and gluten-free sweets for both guests and visitors from noon until midnight.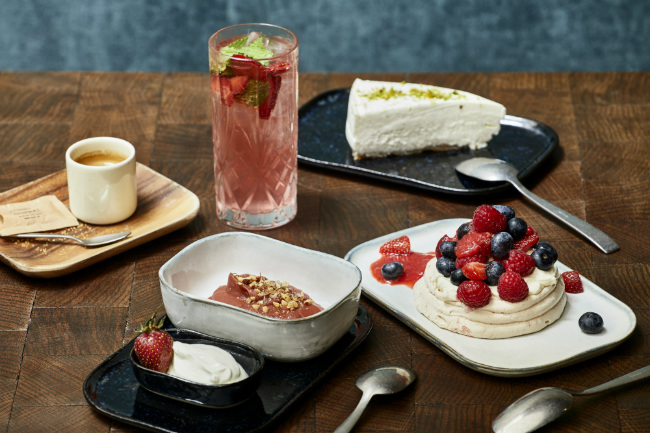 The Hoxton Paris always has a jam-packed calendar of events (check the website for October's full line-up and to get tickets). Here's a sampling. The trendy hotel will host a special evening on October 11th for visitors to discover Planche, the hotel's new wine bar, which will be offering a degustation of natural and organic wines, cheese, and charcuterie. Some of the other calendar highlights include a collage atelier on October 13th, held by artist Lia Rochas, and an evening to discover the lost art of letter writing on October 19th.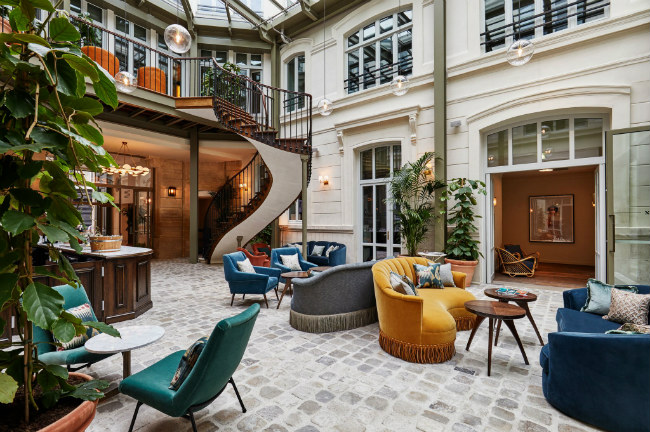 After recently renovating its restaurant almost entirely in blush pink velvet, Hôtel Particulier Montmartre is now giving everyone the chance to enjoy its glamorous surroundings. The hotel has recently announced that breakfast, previously open only to guests, will now be available for all. Lunch will also now be served at the hotel and with a new menu on its way for winter.