Nuit Blanche 2018: Discover the Constellation "Invalides"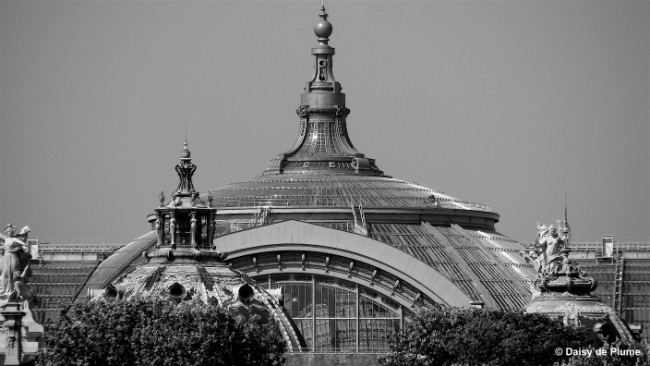 Arts et Sciences: It's the theme for Paris's 17th edition of Nuit Blanche! On the first Saturday in October, in all parts of the city, artists will be proposing installations, exhibitions, concerts, and performances that explore all facets of contemporary art and offer a new view of the city. Each year the city appoints a curator to do with Paris as s/he wishes from 7 pm to 7 am on Nuit Blanche. (Yes, this Saturday, 6 October!). This is the final in a series of Nuit Blanche treasure hunts published by Bonjour Paris, this one addressing Invalides. To read them all, click here.
2018's curator is UniverScience art director Gaël Charbau, who has created four constellations in both inner and outer arrondissements of Paris:
–          Porte Dorée
–          La Villette
–          St Louis
–          A central stretch from Invalides to Grand Palais/Palais du Tokyo
To win the THATMuse Challenges posted on social media see the end of this piece!
CONSTELLATION INVALIDES:
MON SUPER KILOMETRE
The stretch between Invalides, across Pont Alexandre III and between Grand et Petit Palais is generally a big mess of zooming cars, but for Nuit Blanche this 'Super Kilometer' will be car-free and filled to the brim with treats. The philanthropic organization Thanks for Nothing has organized readings, screenings, performances even sports events are set to take place along the kilometre. Object donations will be collected by the group in exchange for 10 artist performances including prima ballerina Marie-Claude Pietragalla.
Before highlighting a handful of shows, please note your THATMuse Challenge for Pont Alexandre III: Find Paris's coat of arms (a boat with sails and the fleur de lis above it) and photograph it with the Tour Eiffel in the distance!
GRAND PALAIS: It isn't always open to the public, but Saturday night it is… More than 1500 people worked to construct it in just 3 years, the size is beyond impressive at 72K meters squared, the total metal weight is 8,500 metric tons (just the weight of the mignonette green paint inside the nave weights 60 metric tons!). For the evening you can catch the Miro and the Dazzling Venice Exhibitions at the Grand Palais as well as a quirky installation by artist Emmanuel Lagarrigue in the Salon d'Honneur with thousands of theater spotlights in a light ball.
PETIT PALAIS: Cross the road for Photography and Video Installations by British artist Charlotte Moth or stop off for the sound installation by sculptor and poet Tarik Kiswanson who's created an in-between' space between several cultures, conditions and contexts.
INVALIDES: From 8:30 – 10:30 there will be a concert sung by Syrian singer Waed Bouhassoun and accompanied by refugees comprising the Orchestra Orpheus XXI refugees in the courtyard of Invalides' Musee de l'Armée. 
THATMuse Challenge: Figure out how to take a photo of all of the outgoing cannons with the Tour Eiffel in the distance.
AVENUE WILSON Work up an appetite at a fab roller derby (wouldn't that be an original date, to go dancing on roller skates in front of Palais du Tokyo?!?), before you go on a taste test across 16 Food Trucks (my favorite is the adorably named What the Truck).
UNDER THE ESPLANADE DES INVALIDES: Have you been? Now's your chance to see the space, which will have a sound, sculpture and light installation called SUN (~ 8 mn) meant to evoke the cycles of natural light and our relationship with time as a continuum. Created by Felice d'Estienne d'Orves and accompanied by a soundtrack composed by the musician Franck Vigroux, the show promises to be out of this world.
THATMuse Challenge: Take a photo of the Invalides Metro and in your caption write how many different ways one can spend money down in the metro station… Strangely there are quite a few in that small space!
COMPETITION DETAILS
THATMuse staffers Daisy de Plume and Alexandra Aldersley highlight a few favorite Nuit Blanche events this week on Bonjour Paris. The team who hashtags their treasure hunting answers the most (throughout the night, Sat 6 Oct), could win a free Treasure Hunt at the Louvre for up to 5 people (entry tickets not included, valid for 6 months). 
TO QUALIFY:
–          Follow @THAT_Muse_ on Twitter & Instagram
–          Hashtag #NuitBlanche #THATMuse on all posts
–          Tag away throughout the night & email [email protected] with subject heading Nuit Blanche and the number of posts you did to win your Classic Treasure Hunt au Louvre!
Lead photo credit : The roof of the Grand Palais as seen from the Tuileries. Photo: Daisy de Plume
Leave a reply
Your email address will not be published. Required fields are marked *