Cravan Cocktails: The Provocateur Who Inspired a Famous Paris Bar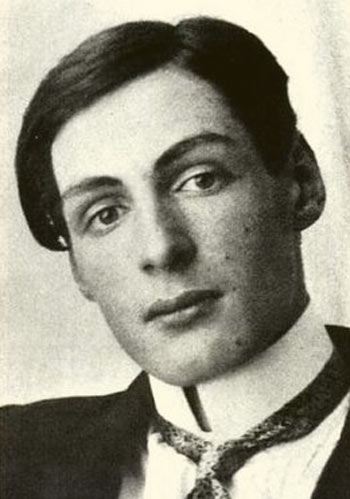 One of the world's best cocktail bars, Cravan, is found in the pleasant residential area of Paris's 16th arrondissement on the shaded corner of rue Jean de la Fontaine and rue Gros. The list-topping Cravan is positioned within a historic row of Art Nouveau buildings designed by the architect
Hector Guimard
, renowned for creating Paris's
iconic metro entrances
. Despite the cachet of Guimard's buildings, only a few examples survive, and here at 17 Rue Jean de la Fontaine is a soft-spoken example. A boite since 1911, the intimate interior of Cravan is a step back to the Belle Époque with a zinc bar, silvered mirrors, and authentic tiles. View this post on Instagram
A post shared by CRAVAN (@cravanparis)
Heading Cravan is Franck Audoux, a successful entrepreneur who started his career working for Michel Rein, a contemporary art gallery in Tours. The gallery and Audoux moved to Paris in 2000. A few years later Audoux cofounded the seminal restaurants, Le Chateaubriand and its offspring Le Dauphin, the adjacent marble-topped wine bar. It was at Le Dauphin where Audoux organized the event "In Good Company," a cocktail-pairing experience attended by internationally renowned bartenders. Cocktails would become Audoux's calling. View this post on Instagram
A post shared by CRAVAN (@cravanparis)
SUBSCRIBE
ALREADY SUBSCRIBED?
BECOME A BONJOUR PARIS MEMBER

Gain full access to our collection of over 5,000 articles and bring the City of Light into your life. Just 60 USD per year.

Find out why you should become a member here.

Sign in

Fill in your credentials below.
One of the world's best cocktail bars, Cravan, is found in the pleasant residential area of Paris's 16th arrondissement on the shaded corner of rue Jean de la Fontaine and rue Gros.
The list-topping Cravan is positioned within a historic row of Art Nouveau buildings designed by the architect Hector Guimard, renowned for creating Paris's iconic metro entrances. Despite the cachet of Guimard's buildings, only a few examples survive, and here at 17 Rue Jean de la Fontaine is a soft-spoken example. A boite since 1911, the intimate interior of Cravan is a step back to the Belle Époque with a zinc bar, silvered mirrors, and authentic tiles.
View this post on Instagram
Heading Cravan is Franck Audoux, a successful entrepreneur who started his career working for Michel Rein, a contemporary art gallery in Tours. The gallery and Audoux moved to Paris in 2000. A few years later Audoux cofounded the seminal restaurants, Le Chateaubriand and its offspring Le Dauphin, the adjacent marble-topped wine bar. It was at Le Dauphin where Audoux organized the event "In Good Company," a cocktail-pairing experience attended by internationally renowned bartenders. Cocktails would become Audoux's calling.
View this post on Instagram
Intrigued by classic French cocktails, Franck Audoux authored a very cool little book titled French Modern Cocktails: From the 1920s and 1930s, published by Rizzoli in 2018. Audoux's collections of traditional recipes are bookended by his vivid description of the era, and illustrated with an esoteric collection of posters and advertisements from the Années Folles.
Since 2019 he's been the impetus behind Cravan. Audoux manages his cocktail bar with precision, restraint and quality – the polar opposite of whom the bar is named after. Arthur Cravan was a part-time Parisian, and full-time provocateur. His life story was as fabricated as a work of art. The surrealist André Breton looked upon Cravan as a pioneer of Dadaism, the art movement flourishing from 1916-24, and included Cravan in his Anthologie de l'humour noir. He is one of the writers/performance artists on the fringes of Dada who took nihilism to its ultimate conclusion – an early death.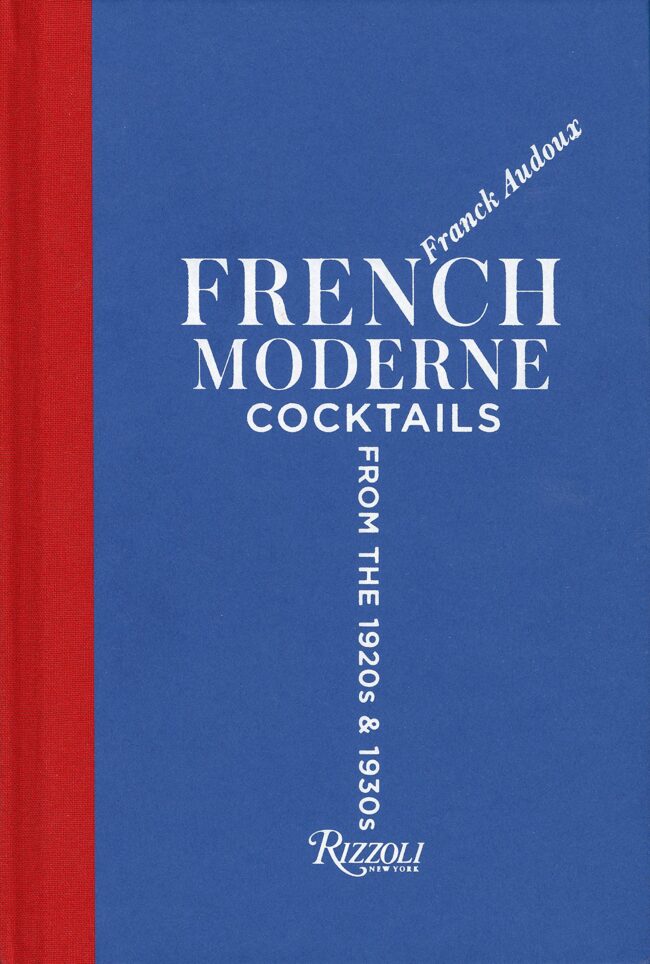 Familiar with the world of contemporary art, Franck Audoux knew the figure of Arthur Cravan. The bar is named after this near-mythical character because for Audoux "this name is synonymous with avant-garde, how to break the codes, how to move forward in an often very formatted cocktail environment."
Phew! Franck Audoux's inspiration broke all the codes, rules, and social morals. Arthur Cravan was a performance artist, a con artist, and anti-poetry poet and wannabe boxer. He packed a lifetime of antics into a 31 short years, but his tall tales made it difficult to guarantee what actually happened in his brief life. He was self-described as "The mysterious Arthur Cravan, the world's shortest-haired poet, boxer, hotel rat [thief], muleteer, snake-charmer, chauffeur, ailurophile, gold prospector, grandson of the Queen's chancellor, nephew of Oscar Wilde."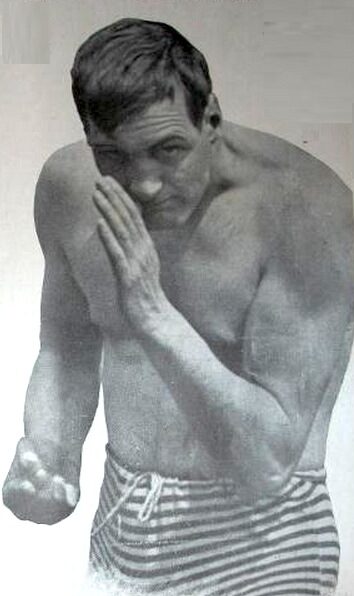 It's confirmed that Cravan mingled with the pre-war Parisian avant-garde, and was in fact Wilde's nephew by marriage. Within the space of six years, he scandalized polite society, fought an exhibition match with one of the greatest heavyweights of all time, later to disappear without a trace.
In 1903, when Cravan was 16, the Lausanne-born Fabian Avenarius Lloyd was expelled from his private school for hitting his schoolmaster. Leaving Switzerland in search of adventure, Cravan/Lloyd chauffeured prostitutes around Berlin. He shoveled coal on a steamer bound for the South Pacific and jumped ship when it docked in Australia. He claimed to have picked oranges in California, and worked as a lumberjack in the forests of North America.
He had at least six aliases but Arthur Cravan was the name that stuck. He was also known as Bombardier Wells, Édouard Archinard, Jean Rubidini, Numa Persan, Philippe Or, and Robert Miradique. The name Arthur Cravan, his central persona, was derived from the poet Arthur Rimbaud and his surname was the hometown (Cravans, Charente-Maritime) of his girlfriend at the time. He had multiple passports and he would soon be dodging the draft with them.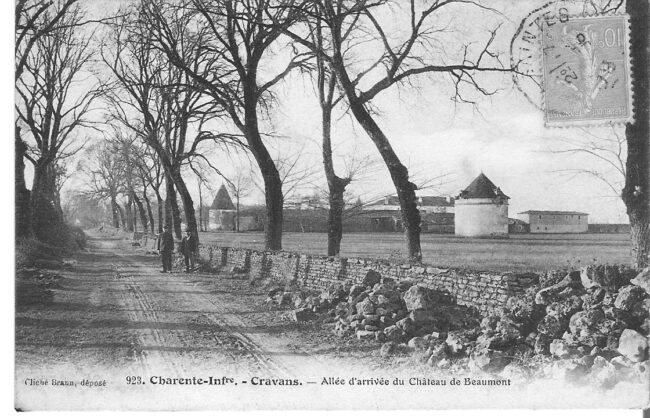 Arthur Cravan cemented his crazy reputation in Paris. He settled there in 1909 and learned to box. His career consisted of three professional fights and he lost all of them. Surprisingly, by acclimation, he found himself the lightweight champion of France. Though delicate of face, Cravan appeared to be a serious athlete: tall at six foot four, he weighed a muscular 230 pounds. Cravan was the prototype performance artist, the motivation behind his writing was to "infuriate my colleagues, to get myself talked about, and to make a name for myself."
However, he rode on his uncle's name, drawing attention with a story titled "Oscar Wilde is Alive!," a story in which Cravan claimed Wilde visited him on the night of March 23, 1913, though his uncle-by-marriage had died in 1900. Wilde's coffin, he claimed, was filled with stones and a large glass jar containing an unpublished manuscript. The two could not be considered close relatives; in fact, they never met.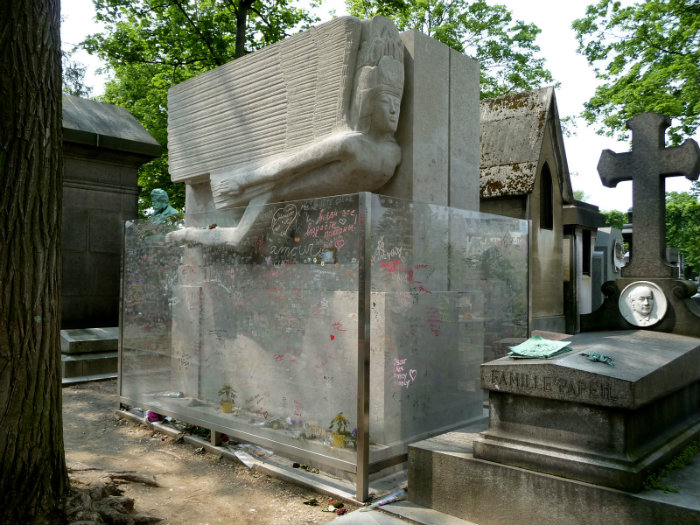 Under one of his many pseudonyms, he showed 40 paintings at the famed Bernheim Jeune gallery. He also tried to sell forgeries of Manet. Cravan declared himself to be anti-art and delighted in belittling the art establishment during public readings. Between 1911 and 1915, Cravan published five copies of Maintenant, a publication consisting of his own anti-art works. Through the streets of Paris, he hawked his magazine from a wheelbarrow. His vanity press sank when he libeled Salon des Indépendents Exhibition.
He was a brave poser and a studied exercise in obnoxiousness. He flung himself into dangerous situations to see what would happen. After a venomous tirade, an affronted Apollinaire challenged Cravan to a duel, which resulted in a rather squirmy apology. In one of which would be called his "pantomimic atrocities" he threatened to shoot himself on stage and then harangued the crowd for paying to see his suicide. Much of Paris was shocked by his antics but his anti-art stance impressed André Breton, Marcel Duchamp and Francis Picabia. They described him as a "proto-Dadaist" and a "nihilist hero."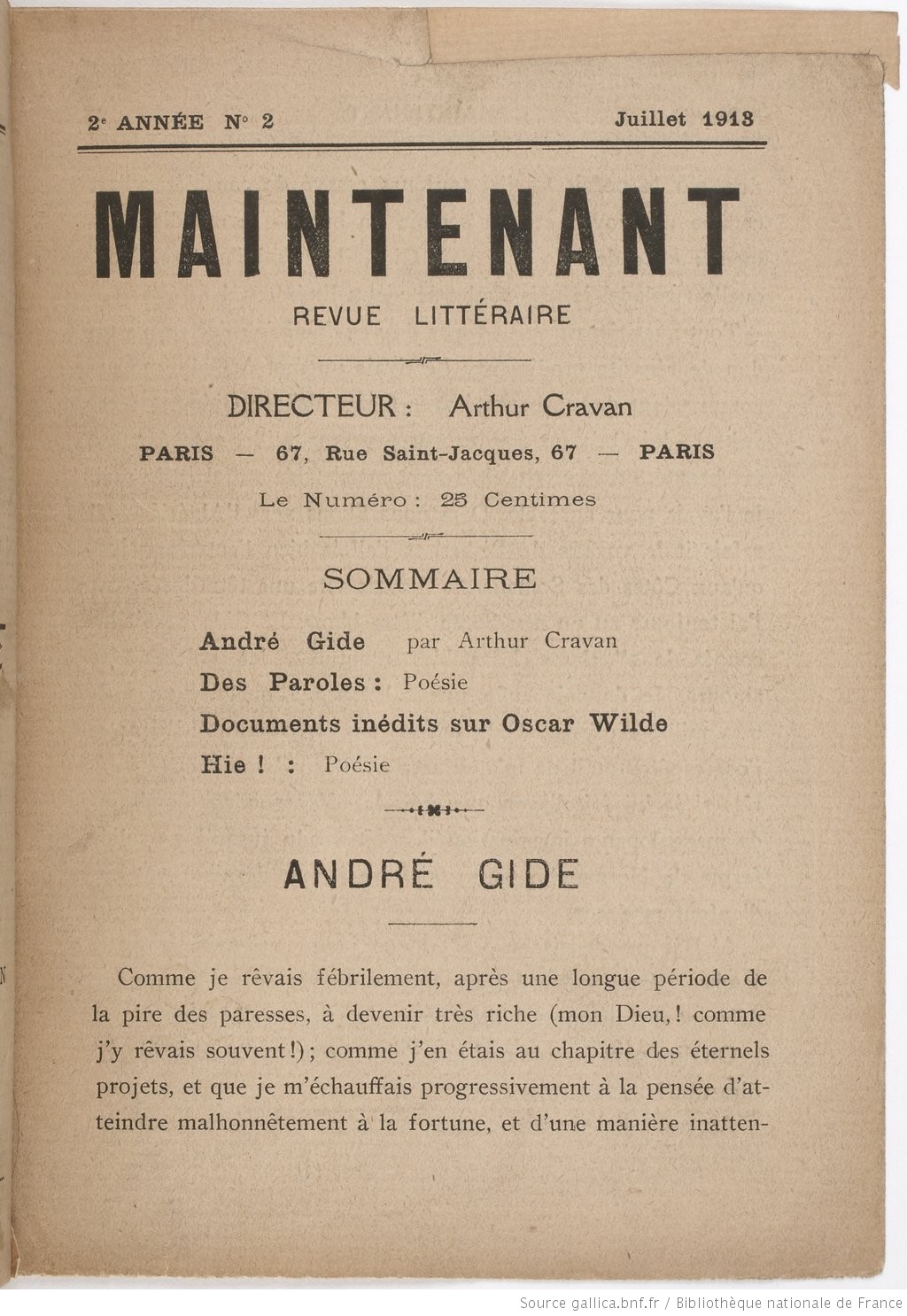 His shameless antics continued. During the summer of 1914, Cravan accompanied the painters Robert and Sonia Delaunay to Spain where they caroused together in wild, booze-soaked parties, Cravan's clothes spattered in the striking colors of the Delauneys' palettes. Bloody, homemade tattoos and obscenities could be read through the gaps in his shirts.
War was impending but the confrontational Cravan refused to bear arms. Born of British stock, Cravan planned to hide from the conflict in the U.S., financing himself by boxing. He acquainted himself with the American boxer Jack Johnson, and in order to make his escape to the U.S., agreed to fight him in what would be a notorious exhibition match in Barcelona. Little more than an amateur, Cravan asked Johnson to go easy on him, but the terrified Cravan was soon knocked out cold. With his share of the prize money, Cravan booked his passage to New York City the next day.
Cravan met Trotsky, yes Trotsky, onboard. This little tête-à-tête with the Russian revolutionary meant Cravan was under the watchful eye of the FBI for the rest of his days.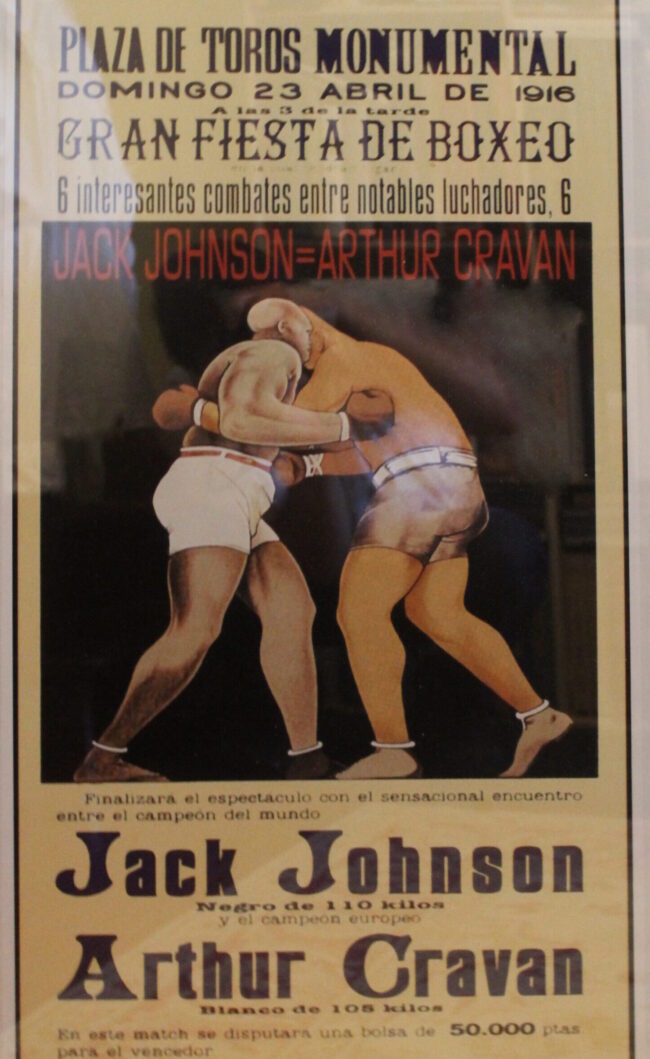 Cravan picked up in New York City where he left off in Paris. Egged on by Parisians Duchamp and Picabia, he scandalized women of high society. While delivering one of his anti-art lectures, the handsome poet, drunk to the gills, swore at them, exposed himself and was promptly arrested.
His wife-to-be, the poet Mina Loy, adored him. When the U.S. had officially entered the war, Cravan and Loy devised a plan to keep ahead of the draft. Cravan moved to Mexico City, followed by Loy, and there they married and lived in poverty. When she became pregnant, she traveled to Buenos Aires via passenger ship. Cravan restored a decrepit boat and set sail alone for Argentina in November 1918. He disappeared without a trace, presumed to be lost at sea at the age of 31.
Wow. Out of this pressure-cooker life, Cravan is resurrected, in name only. The cocktail bar in Auteuil is the essence of Parisian chic, where drinks are simple and elegant. None of Arthur Cravan's theatrics are in evidence at 17 rue Jean de la Fontaine.
The madness may have stopped, but not the artistic genius. Cocktail expert Franck Audoux and his bartenders offer something different but always elegant. Arthur Cravan would enjoy the "French 75," concocted from gin, absinthe and champagne. "The Yellow" has a focus on bitterness with gin, gentian, and chartreuse. "The Tunnel" is a classic Negroni with an added splash of dry vermouth for extra complexity. The "Royal Basilic" is an infusion of basil flowers and champagne. The savory idea is absolutely delicious. There are also champagne infusions of angelica and pine needles. They offer a rotating menu of snacks.
DETAILS
Cravan
17 Rue Jean de la Fontaine, 16th
Tel: +33 01 46 51 85 42
Open 6 p.m. to 11 p.m., Wednesday to Saturday
Lead photo credit : Portrait of Arthur Cravan, 1908. Public domain
---
---