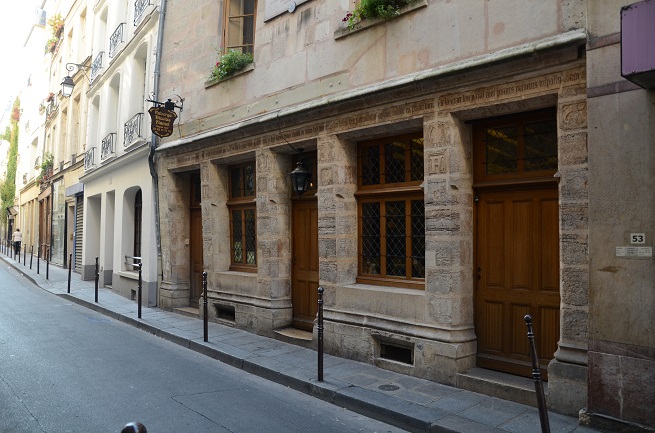 In Paris, history comes to life, as we trek down cobblestone streets, surrounded by extraordinary centuries-old buildings, churches, mansions and homes. The Auberge Nicolas Flamel, the oldest stone house in Paris, is one of them. Commissioned by the altruistic Nicolas Flamel and his wife Pernelle in 1407 to offer lodging and meals to itinerant workers, this charming inn retains its interior wooden beams inside, and its original carved external decor.
Nicolas Flamel is today immortalized as an alchemist, thanks in part to J.K. Rowlings' Harry Potter series. Flamel left behind a few documents which claim he made the Philosopher's Stone which turns lead into gold. Hard to believe, but what's certain is his brilliant and prosperous career as scrivener, jurist, seller of rare books, and instructor in the art of illuminated manuscripts. Together, he and Pernelle acquired and dealt in property, contributed to the construction and renovation of churches, and commissioned houses such as the inn at 51 rue Montmorency in the Marais district. Once on the edge of a patchwork of small farms, it was well situated for laborers coming from the provinces during harvest time to plow and work the nearby fields.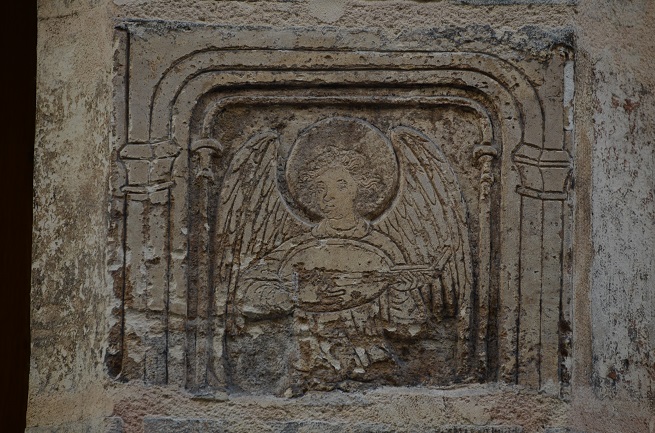 The ground floor was a tavern, and rooms on the upper floors housed the workers. In exchange for the Flamels' generosity was a simple requirement, still visible on a stone banner above the doorway: 'We men and women laborers living at the porch of this house built in the year of grace 1407 are requested to say every day a paternoster and an ave maria, praying God that His grace forgive poor and dead sinners'. The initials 'N' and 'P' of the founders are noted on the facade, along with Gothic inscriptions and illustrations on the pillars of the base moldings. Curly-haired musician angels flank the doorway, strumming away on a mandolin, harp, psaltery and recorder. Sporting moon-shaped haloes and clerical-style robes, and set into a beveled framework bordered with architectural columns, they appear to be the artistry of Flamel himself, who designed his own tombstone, today on view in the Cluny Museum.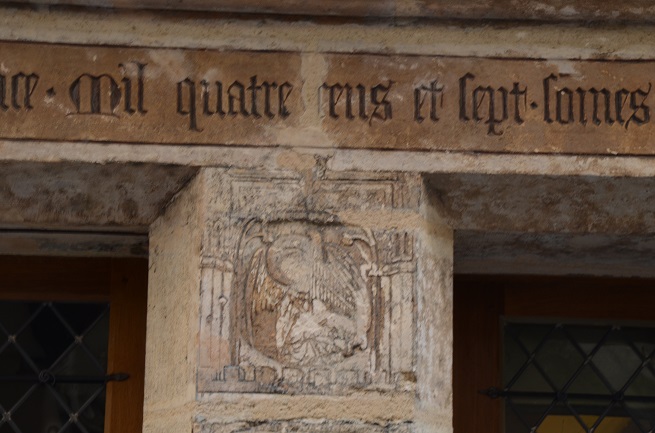 Flamel's other properties, including a book shop in the Latin Quarter, fell to the bulldozers of self-proclaimed 'demolition artist' Baron Haussmann during the urbanization of Paris in the mid-19th century.  Most likely the auberge with its ground-floor eatery and narrow upstairs rooms owes it survival to its fortuitous location. Situated several meters in from the corner, it was out of harm's way during the enlargement of the nearby rue St. Martin.  Even more remarkable is the state of this 610-year-old architectural gem: Restored in 2007, it is now home to a fine restaurant featured in Michelin guides, the Auberge Nicolas Flamel.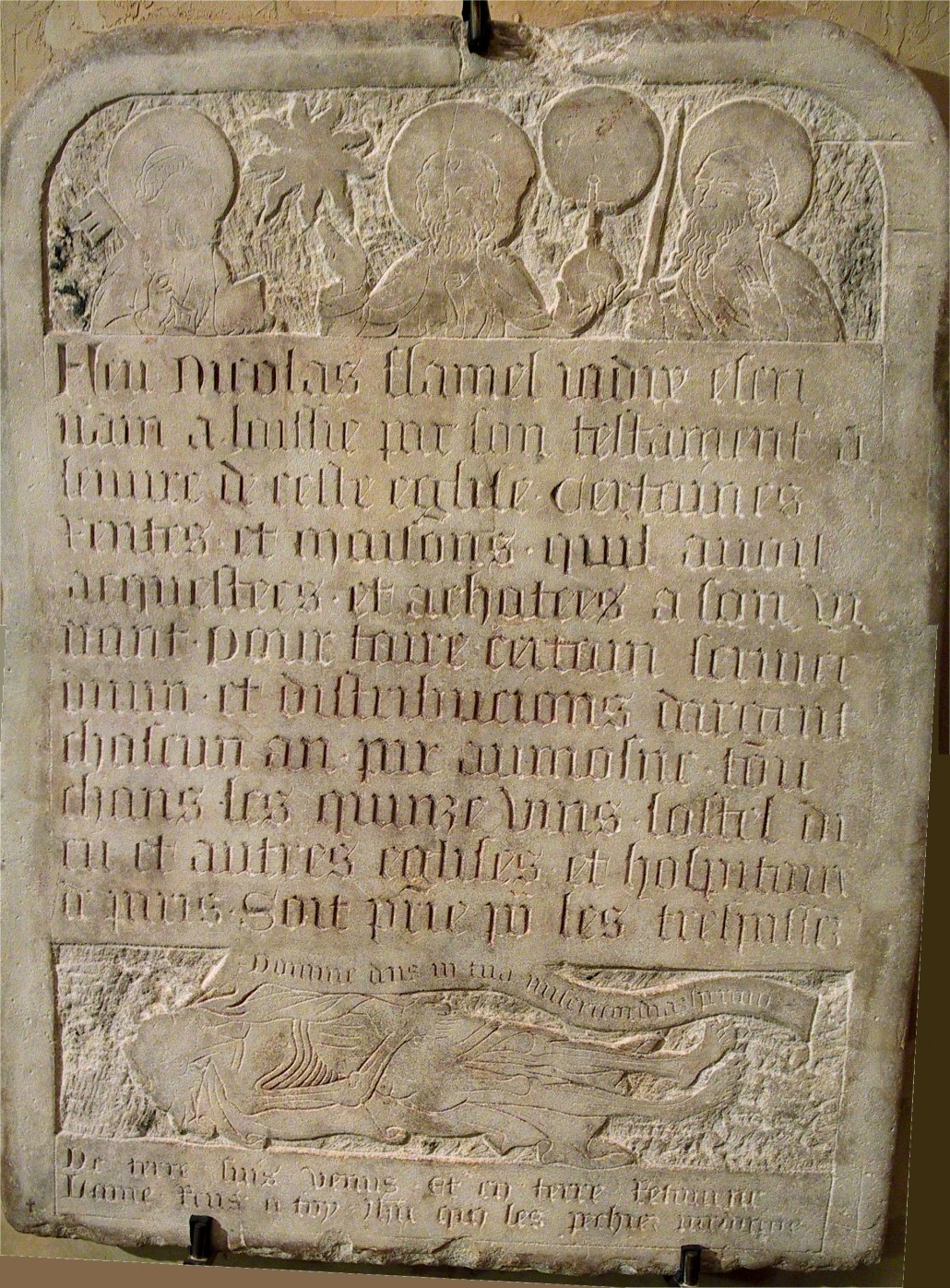 History comes to life in Paris in every arrondissment and there are privately guided tours designed to enlighten, e.g., Le Marias.  History unfolds over this legendary area, covering its medieval origins and its lively Jewish neighborhood and aristocratic mansions, while allowing time to pop into gourmet food and chocolate shops and unique boutiques. There's a Contemporary Art Gallery Crawl that leads to atmospheric courtyards hidden behind elegant 18th century carriage doors, and along streets teeming with emerging and established contemporary art galleries, to finish at the world's greatest museum of contemporary art, the Pompidou Center. The Angels of Paris Tour reveals the work of France's finest ornamental sculptors, depicting celestial figures on mansions, fountains, sundials and more while discovering the fascinating history of Paris.
You can find these and other Paris experiences at www.AmericanConcierge.com.