Yann Couvreur: Star Pastry Man in Paris
"A good pastry is one that has been made with love." -Yann Couvreur
"I was born and raised in Paris," says Yann Couvreur, the 37-year-old French pastryman extraordinaire. "In Pigalle at the top of rue des Martyrs."
Obviously the only way from there was up. Couvreur trained with top chefs in prestigious kitchens and ateliers such as Le Trianon Palace, Le Carré des Feuillants with Alain Dutournier, Park Hyatt, Paris. As well as Eden Rock Saint Bart's, Le Burgundy and Prince des Galles, Paris, with Stéphanie Le Quellec.
A judge on M6 TV's Top Chef Best Pastry (2015), Couvreur created Masterclasses and invited the likes of Dominique Ansel, Frank Haasnoot and Amaury Guichon to participate in culinary cook-ins. As beau as the day is long, he's dubbed "the pastry chef who melts women's hearts."
"I want to be the apple he holds in his hand," sighs an Instagram-surfer.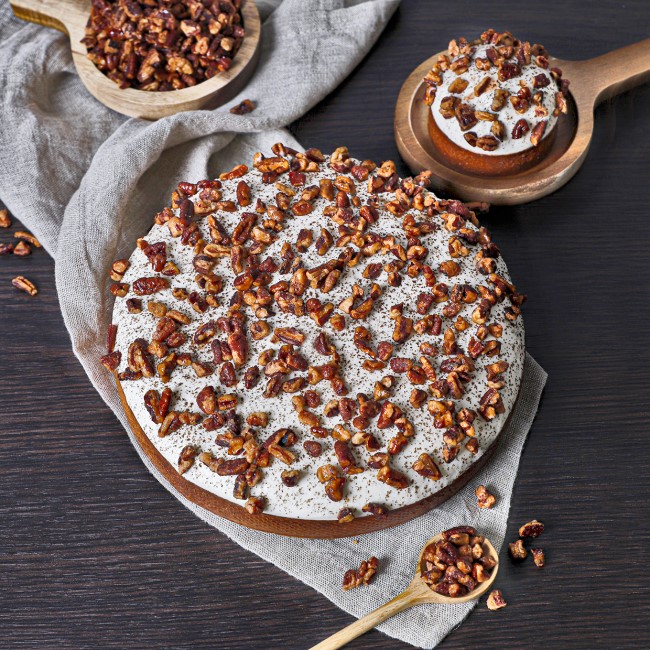 YC opened his first boutique in 2016 on rue Parmentier saying he needed "to be able to choose what I do and what I create." Le Marais was his next address, then Lafayette Gourmet Haussmann where there's a YC pastry shop/tea room. And now the fourth has launched in the hip 'n' happening Batignolles district on rue Legendre, "near my home". Add YC Lab, reserved only for click n'collect, and projects which have fundraised nearly €2 million via 11 keen investors (with profiles in retail, digital, finance etc.) to open outposts in South Korea, Florida, Brooklyn and San Francisco. "A lot of work coming up!" he admits.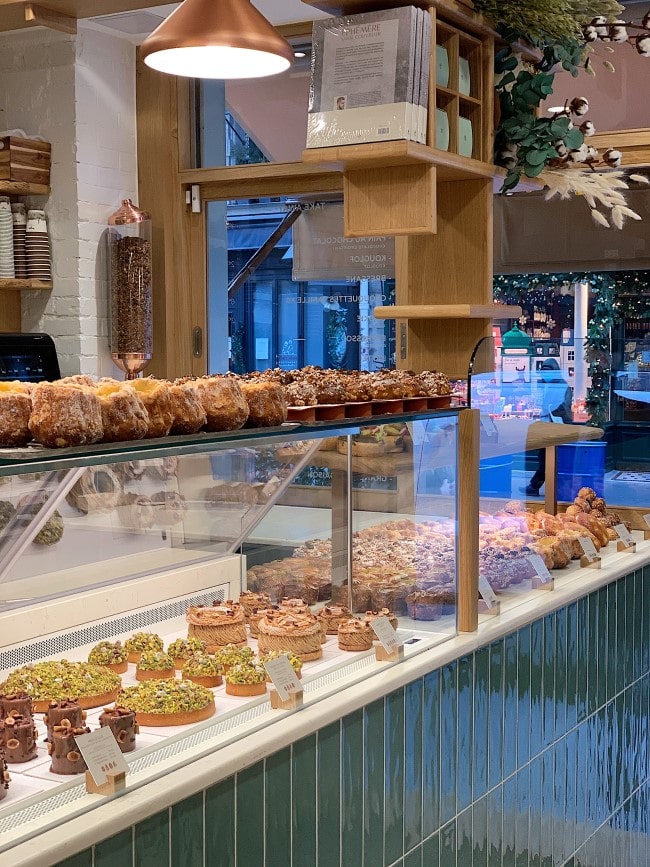 YC happily acknowledges his passion for pastry, his family and foxes ("not necessarily in that order")! The nifty fox, with +230,000 Instagram followers, is the YC logo. "I don't want to create a brand, or franchises," he insists. "I want to preserve the artisanal atmosphere of the company, using seasonal ingredients – with only my team and I baking."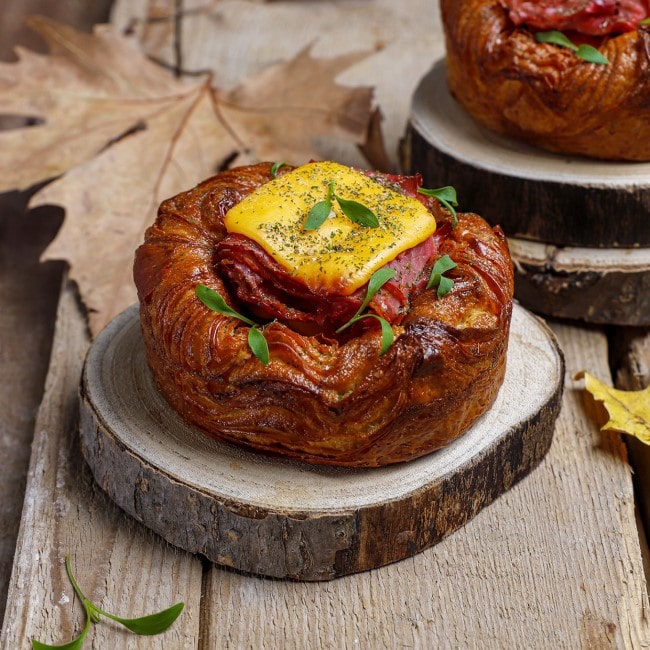 With its chocolate-box vibe, the design of the Batignolles boutique uses raw natural materials, copper, without which no serious cuisine is complete, and green notes, a nod to the fresh herbs that YC uses, like basil, coriander, shiso, tarragon, and mint.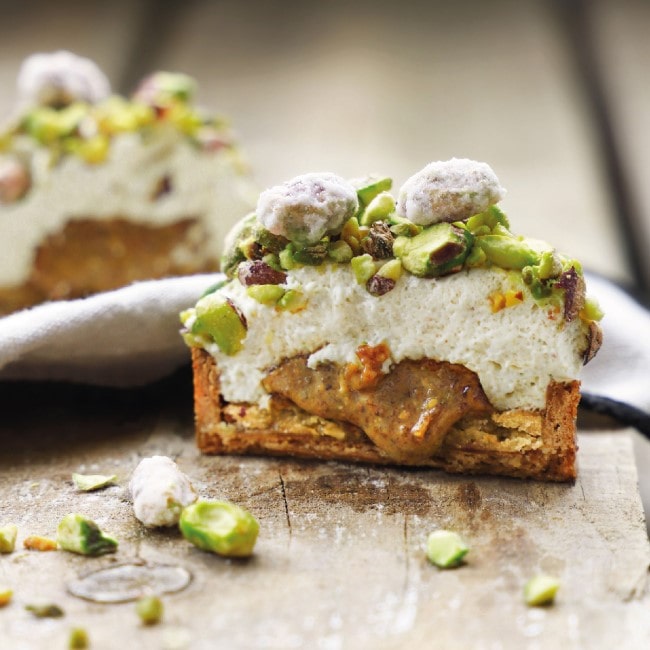 "The mission of the new boutique is to integrate with the Batignolles community of the 17th arrondissement which is going through a complete evolution," he explains. (The area by the Pont-Cardinet train station is part of a sustainable eco-district surrounding Martin Luther King Park.)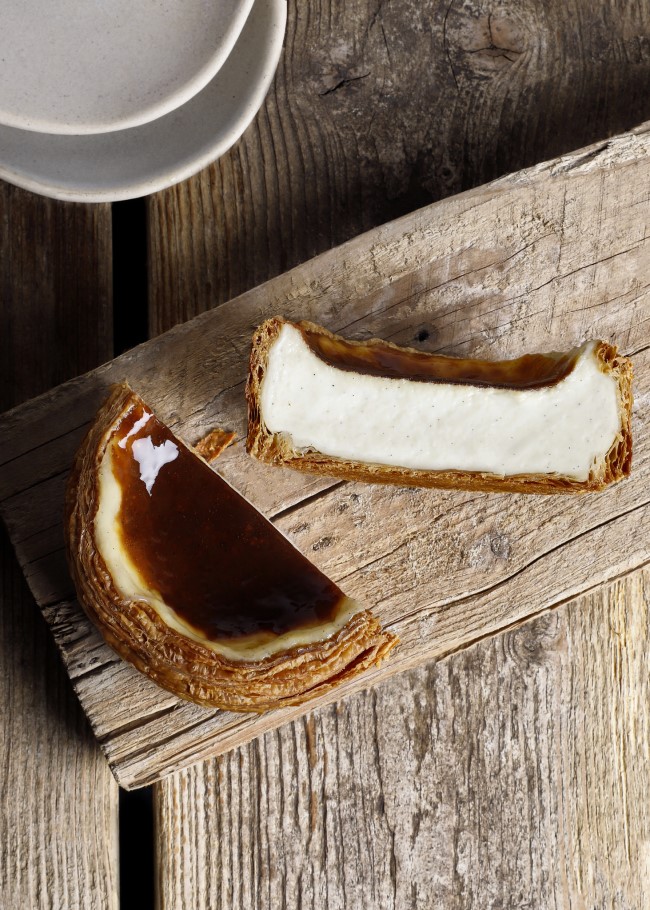 "Think of Batignolles as rediscovering the original mission of the neighborhood bakery chef/shop: accessible at key times of the day for breakfast croissants, hot fox veggie / NYC / salmon and / or flan vanilla for snacks/lunch and, say, Paris-Brest or my vanilla pecan tart for dessert."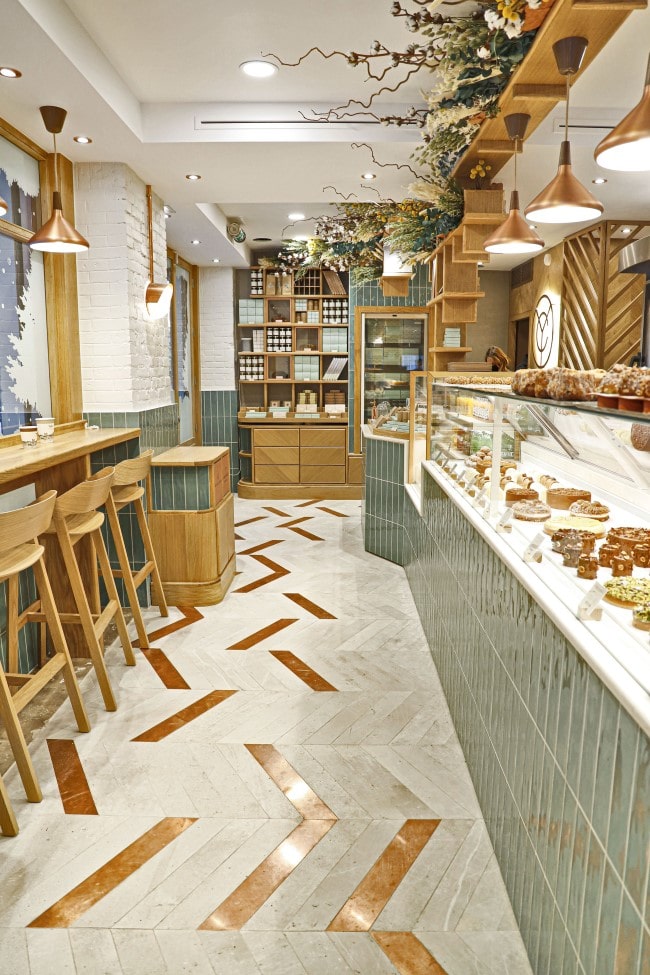 Couvreur becomes a member of the "Books For Chefs" family with two shiny editions to date: La Pâtisserie de Yann Couvreur pour Enfants (Editions Solar) and Éphémère: les desserts à l'assiette (Editions Solar).
And why is the fox his signature? "When I was young, we lived for a while near a forest where they were always dashing around; they fascinated me. I identify with them!" explains YC. "They eat lots of the products I use – fruits, plants, dried fruits and they have red hair too – like me!"
There's no doubt about it YC is at the forefront of the French pastry elite. The best is yet to come – yum, yum!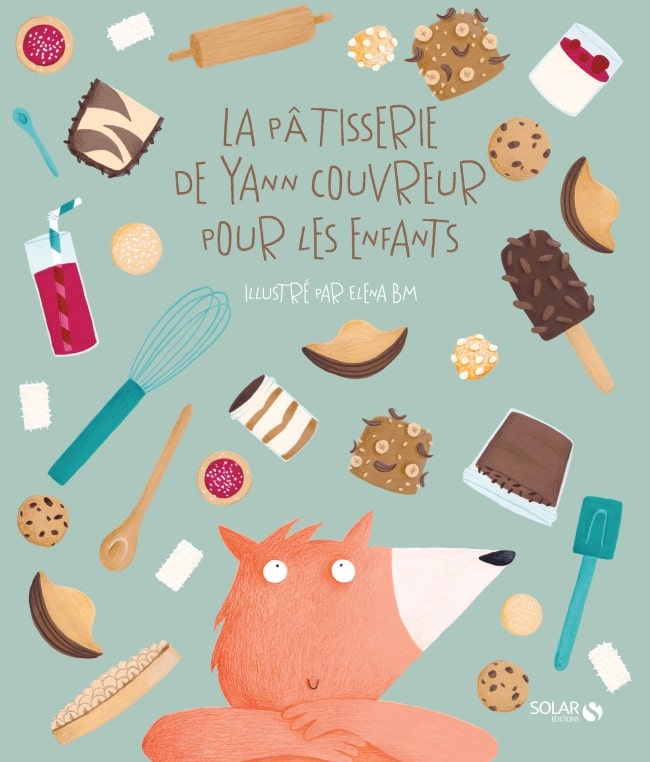 Addresses
137, rue Parmentier, 11th
22 bis rue de Rosiers, 4th
Lafayette Gourmet, Boulevard Haussmann, 9th
25 rue Legendre, 17th
Harrods, London, United Kingdom
And soon, Vincennes / Saint Charles / click 'n' collect only
www.yanncouvreur.com
Want to be inspired by more French foodie experiences and enjoy classic French food, wine and recipes? Head to our sister website, Taste of France, here.
Lead photo credit : Pastry. (C) Yann Couvreur Pâtisserie
More in chef, Dessert, Flan, Paris pastry, pastry, patisseries, tart, Treats
---
---