The Neo-Boulangerie Movement in Paris: Profile of David Batty
"It is impossible to think of any good meal, no matter how plain or elegant, without soup or bread in it". – MFK FISHER (1908-1992)
David Batty, formerly editor-in-chief at the glossy Sport&Style magazine of L'Equipe, the daily French sport newspaper, has undertaken a radical career change. "I'm now a baker," he proudly announces.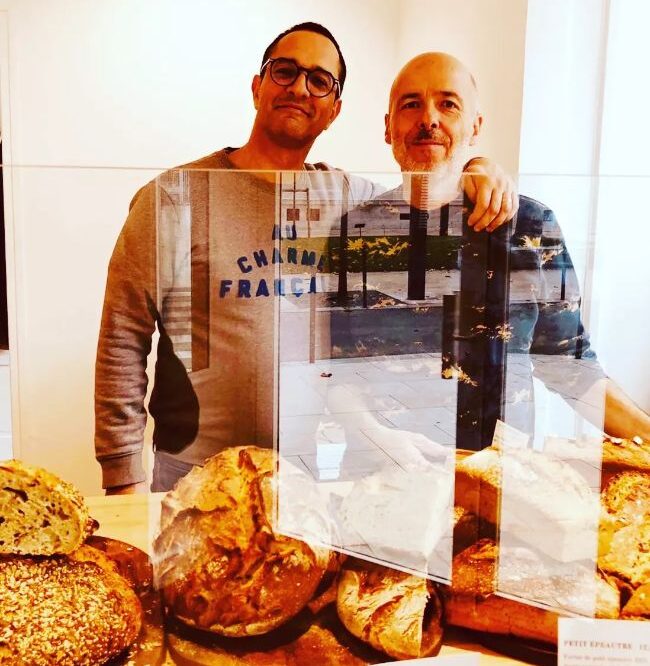 La Boulangerie Méditerranéenne, his recently opened bakery/café, is set on the picturesque place de la Mairie in Montrouge. This suburb south of Paris was home, at one time or another, to the likes of Léger, Picasso, Coluche, Robert Doisneau, Nicolas de Staël, Virgine Ledoyen, and Jean Jacques Goldman.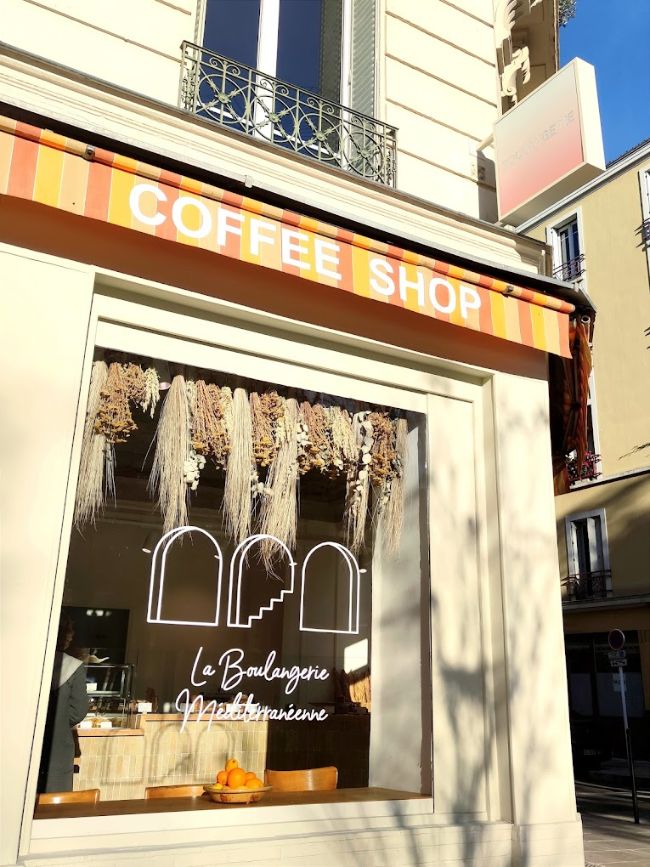 Batty resigned from L'Equipe to follow his fantasy. "It's true I had a golden lifestyle, but, after 20 years I was actually becoming bored with the glitz and glamor. As a former food journalist I wanted to fulfill my dream of owning a boulangerie or restaurant, and experience life on the other side of the counter, before it's too late," he says.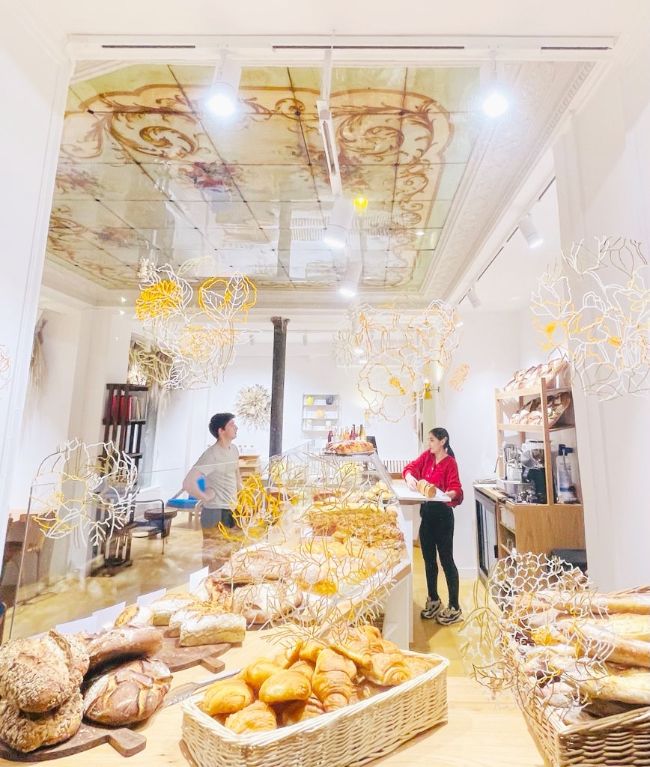 Bread aficionado Batty says there is a neo-boulangerie revolution taking place in France, right here, right now. "It happened with bistrots, bars and brasseries," he tells me. "Now it's taking place in boulangeries, thanks to the influence of passionate young bakers and pâtissiers such as Alice, Anna and Anselme at Ten Belles." This is where Batty interned before seeking out his own space with the help of a local estate agent specializing in restaurants, cafés and bakeries.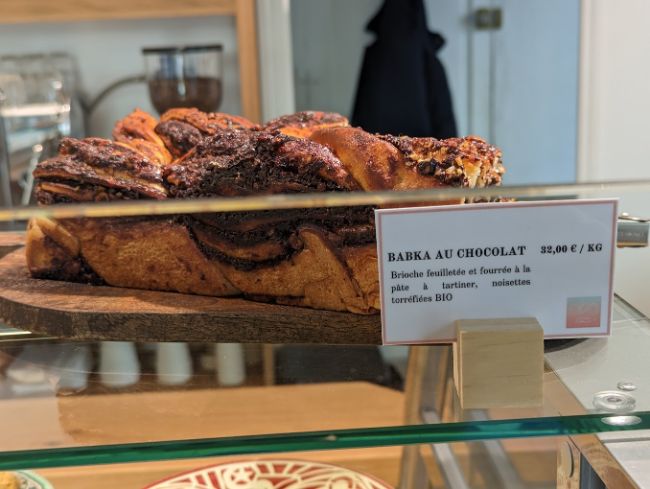 Before Ten Belles, Batty enrolled at Ferrandi School, the Harvard of French Culinary colleges. "I needed to learn the trade before hiring a team and giving orders!"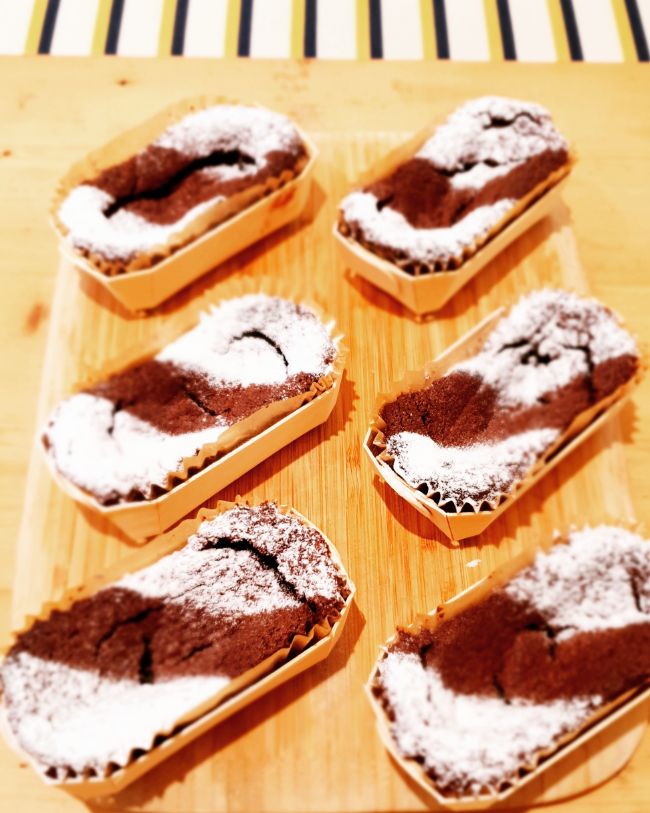 Within a year Batty rose to the challenge – winning his CAP (Certificate d'Aptitude Professionnelle) culinary training certificate diploma in June 2022. "It was a proud day. There were nine of us, all passionate, enthusiastic, excited to be en reconversion, so I'm not the only crazy masochist in town!"
"And will you mind getting up at 3 A.M.?" I ask.
"Well, it's easier now, with our neo-baking methods, we don't get up until 5 A.M.!," he laughs. "Bien-sur, there's long fermentation, according to artisanal methods, with flour from Moulins Bourgeois. And there's another fascinating twist. The boulangerie is influenced by my passion for the Mediterranean region, so we're using ingredients and recipes based on my travels, not only in the South of France, but also in Italy, Greece, Lebanon, Israel."
For the interior and terrace Batty commissioned French architect and designer Louise Morin to create something dedicated to the community, a meeting place. "Imagine an English pub atmosphere, with a Mediterranean setting," says Batty, who was born in Charente, southwest France, with a Bachelor of Arts BA from the University of Bristol, UK.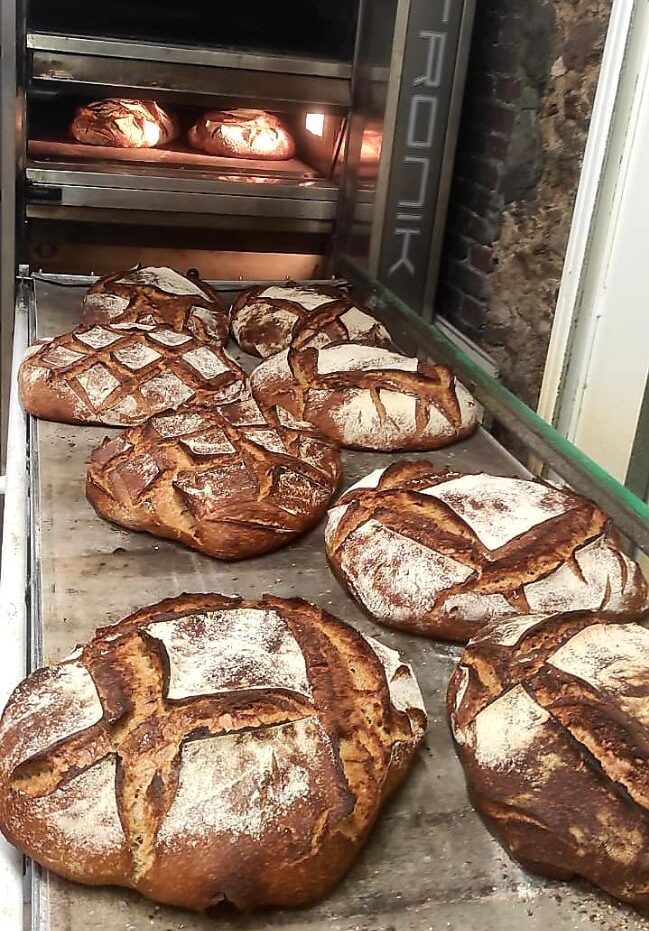 For Louise (a graduate of Central St. Martins, Arts and Design College, London), it's her first boulangerie project. "David did not want a run of the mill space. He wanted his bakery to reflect a mix of cultures and warm colors, with pieces that come from les puces and souvenirs and influences from his travels."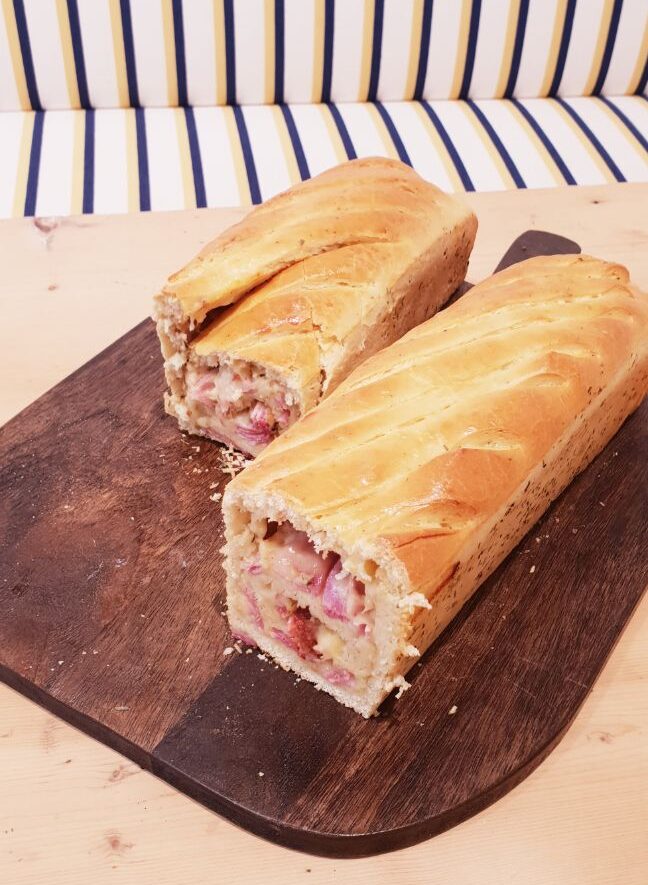 Original recipes using organic ingredients such as olive oil, fleur d'oranger, dates, are used for the brioches, babkas, desserts, gateaux de voyage, traditional baguettes ("no white baguettes," he insists). There's a nod and a wink to Batty's mother's kitchen and also admired chefs such as Yotam Ottolenghi, William Ledeuil, Christophe Michalak and baker Arnaud Delmontel.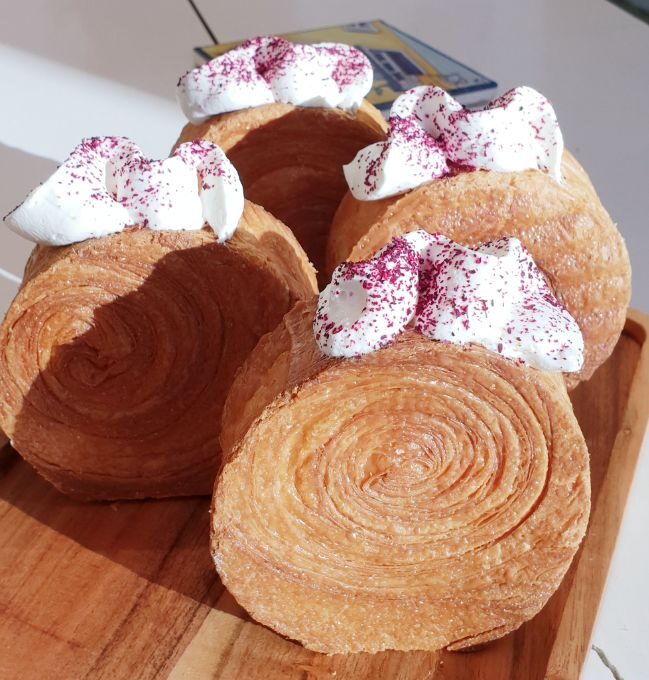 "It's all sourdough, no yeast," he explains. "My signature bread's made with olive oil, fennel flower and thyme and there's a different 'surprise' bread every week. Add une tourte de meule nature, une tourte de meule aux grains, une tourte de meule aux fruits et coques, Khorasan bread, Tradition, pain d'épeautre and different grains…and be prepared to stand in line, there's a definite buzz around the BDLM.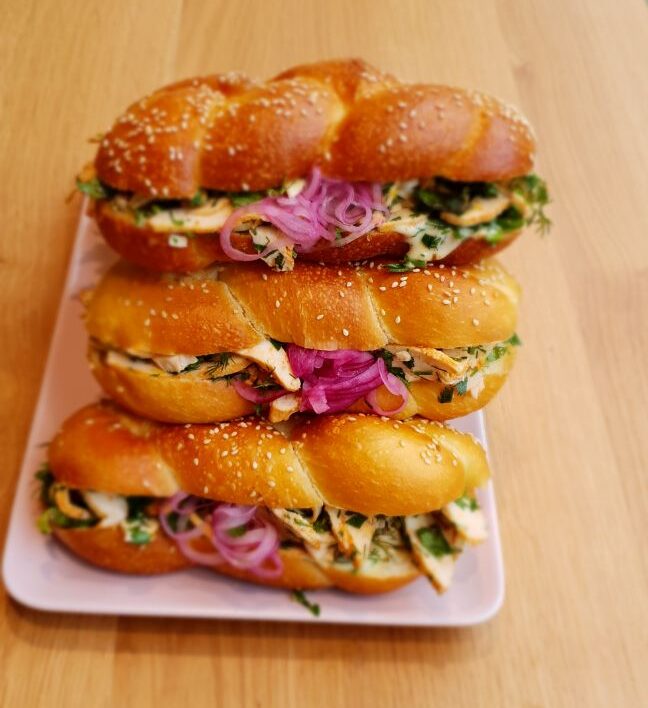 Daily dishes include David's favorite Salad Fattouche, "a crispy, crunchy salad made from fresh seasonal ingredients and flavorsome spices."
And the coffee? "I'm not going to roast my coffee beans, I'm working with Brûlerie de Belleville."
"I can't work without a tablier (apron)," Batty admits. "just as a driver can't drive without a safety belt!" And, he also depends on his grandmother's casserole dish, and her wooden spoon, for the long cooking that he says gives exceptional taste to his dishes. And, with that, he says he must be off, he's just had an exceptional idea for a new flavor of bread and if he doesn't write it down immediately he'll lose the thread…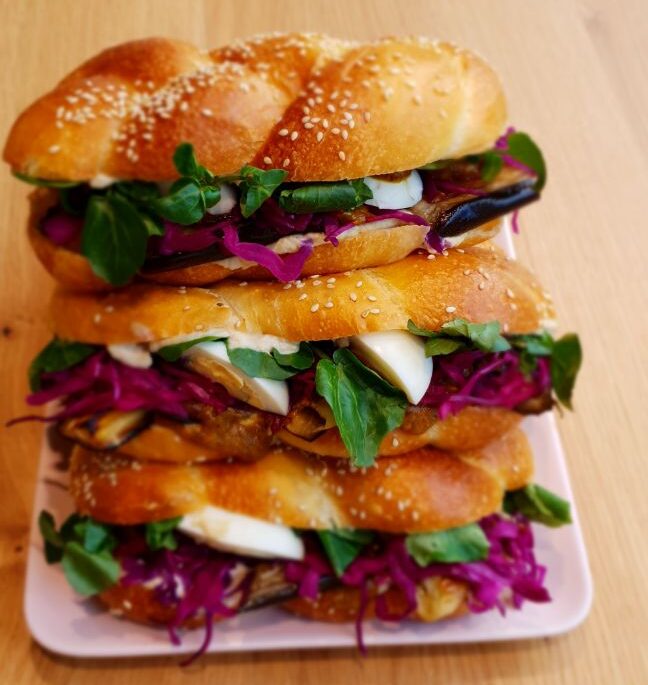 DETAILS
La Boulangerie Méditerranéenne
23 rue Edgar Quintet, Place de la Mairie, Montrouge
Closed Sunday & Monday Terrace
Metro: Mairie de Montrouge (Line 4)
Lead photo credit : Courtesy of David Batty
More in David Batty, Neo-Boulangerie, Paris bakeries
---
---