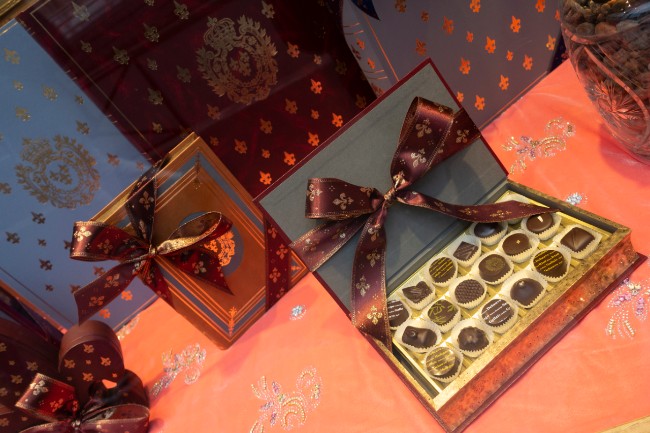 I'm not a chocolate lover. But in Paris, I visit every chocolate shop that I can. The reason? Their aesthetic. To put it simply, chocolate shops in Paris are beautiful. From their storefronts, to their window displays, to the array of elegant packaging, each boutique takes as much pride in its design statement as it does in its chocolate. Go and visit! (And, if you are a chocolate lover, the shops offer free samples to all customers.)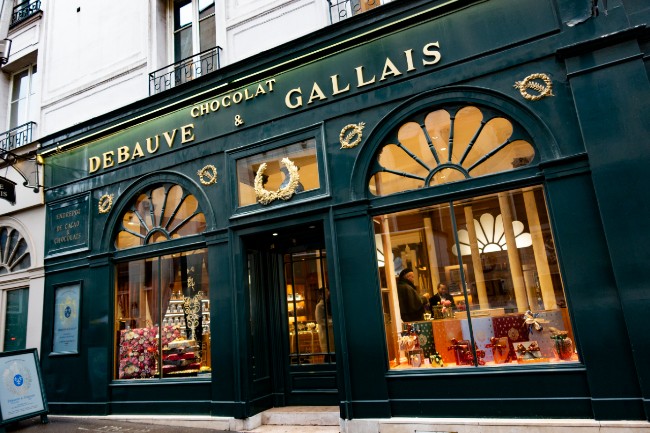 The photos below will give you some idea of the visual and sugary treats that are in store for you. The boutiques are diverse, offering a wide variety of confections and styles. For example, À La Mère de la Famille is the oldest chocolaterie in Paris, first founded in 1761. The original boutique is located at 35, rue du Faubourg Montmartre in the 9th arrondissement, and it's considered a historic monument. Likewise, Debauve & Gallais is styled à l'ancienne; the company was founded in 1800 by Sulpice Debauve, former chemist to French king Louis XVI, and received the royal warrant as purveyors to the French court in 1819.
And then there are the contemporary kings of chocolate like Jean-Paul Hévin, whose rue Saint-Honoré store is billed as a "Chocolate Cellar," and Patrick Roger, who is known for his sculptures made of chocolate.