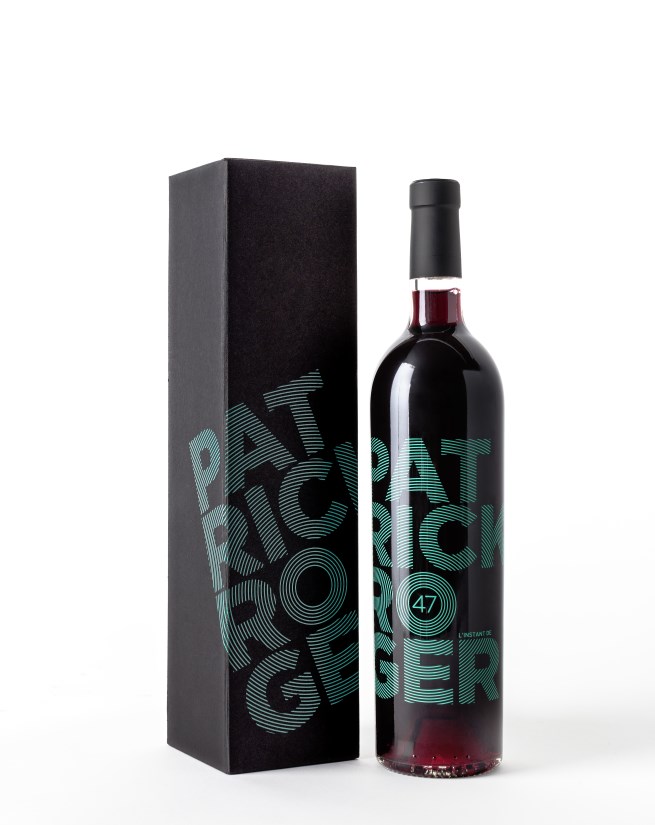 Patrick Roger says his wine is the answer but what was the question?
Patrick Roger — referred to by the French as the "enfant terrible of French chocolaterie" — creates contemporary chocolate and sculptures, using raw chocolate as clay, adding organic garden grown quince and herbs, basil and jasmine, honey from bee hives in the gardens of his state-of-the-art Sceaux atelier just outside Paris.
Meet the wild, uninhibited, Ducatti motorbike driving, self-taught genius, who tends to pop off to Africa and other exotic destinations buying his beans and ingredients at source.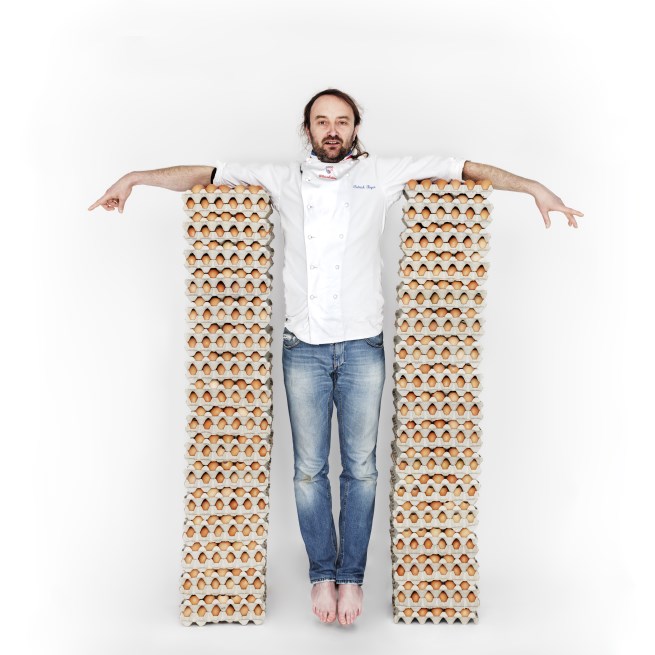 When in town he can be spotted in the windows of his eponymous boutiques that criss-cross Paris (there's a brand new one at 224 rue du Faubourg Saint-Honoré, in the 8th at Place des Ternes; Tokyo will be opening in 2018), putting the finishing touches to giant choco-sculptures, which end up in museums, private collections or are devoured by friends and family.
Inspired by the bobble hat worn by Sir Elton John at his 1969 concert, the window displays recently have showcased a gigantic sculpture dedicated to Pinball Wizard.
Roger, who left school early as he spent more time outside the door than in the classroom, began his brilliant career as a baker's apprentice, but couldn't get no satisfaction until he discovered the chocolate workshop and "that's where I found my golden ticket", he grins. The rest, as they say, is chocolate history.
You'll love or loathe PR's giant chocolate sculptures, animals, hippos, gorillas, breasts, naked rugby players, space ships — the in-boutique hand made edible displays are legendary — but you can't ignore them or the fragrant aromas.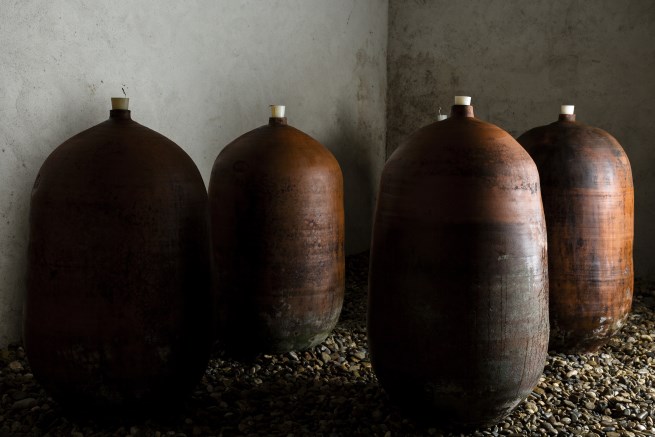 And talking aromas – there's now the wine to match the chocolate.
In 2011 Roger acquired some orchards in the heart of the Corbières region – punctuated with almond trees – because 'the almond is the base of chocolate making.' His 40 hectares included olive trees and an abandoned vineyard that he decided to develop organically, planting lemon and olive trees as well as wheat, barley, oats, between the rows of almond trees and hedges. In the hills of Corbières, wine and vine culture date back to the 11th century BC – located between Narbonne and Carcassonne, the region benefits from superb terroir and the Mediterranean climate – enabling a long period of growth for the vines.
PR's first vintage is made in amphora, the ancient Greek and Roman method of fermenting and storing wine in clay amphora pots, which can be used for fermentation and/or ageing of red and white wine, and protects the wine from oxidation. The porous pots can be buried in the ground – half buried – or not buried at all.
L'Instant Patrick Roger is a wild red tannin free Syrah – to drink young and slightly chilled (around 18 ° C – 20 ° C).
"A wine to drink simply, a wine to share – biodiversity is life", says PR.
€69 per bottle – 6 bottles – €282
Available in Patrick Roger boutiques and from the e-shop: