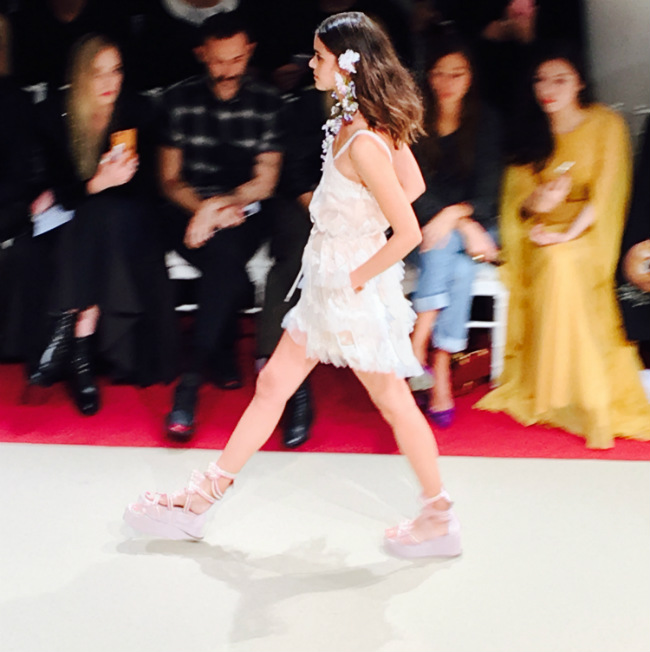 Like many in the fashion set, French designer Alexis Mabille is all about the details.
This attention to detail was evident in everything about his latest collection – right down to the invitations. The paper invites (a nice tradition of Fashion Week that is maintained even in the digital age) sent via post for his latest show were printed on blue and white striped paper – a pattern which would be seen on the clothes the models wore in his new collection.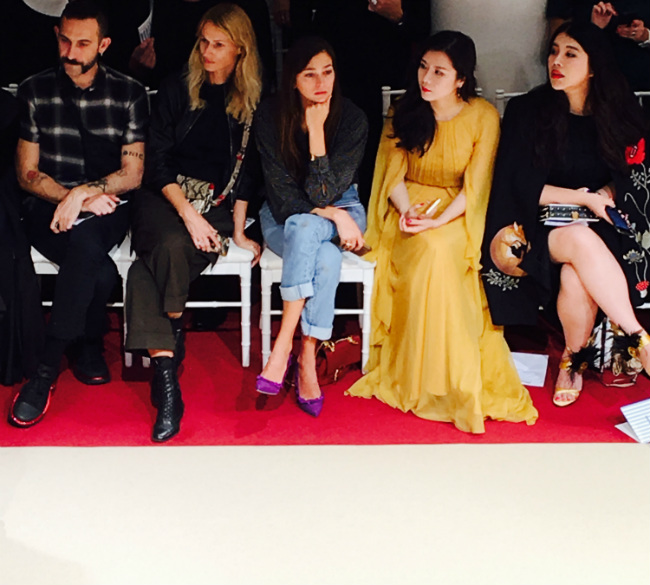 The show, held during Fashion Week at a grand salle on rue du Faubourg Saint-Honoré, was jam-packed with eager attendees waiting to see Mabille's latest collection. Mabille is reputable in the industry, and known for his beautiful, fashion-forward designs. The Lyon native began his eponymous label in 2005. The label's debut was welcomed with much fanfare and praise from fellow designers, celebrities, and fashion lovers alike. And it continues to be lauded today, over a decade after it began.
The designer got his start in fashion by training at French design houses Ungaro and Nina Ricci, and later moved onto a position at one of the crème de la crème fashion houses: Dior. There, he was responsible for designing accessories lines, under the direction of then-creative director John Galliano. (Although Galliano's personal reputation was tarnished by his repugnant anti-semitic rant at a Paris cafe in 2011, his eye for talent and creative vision is undeniable.) Mabille went on to do work for other iconic French houses, like Yves Saint Laurent and Lancôme.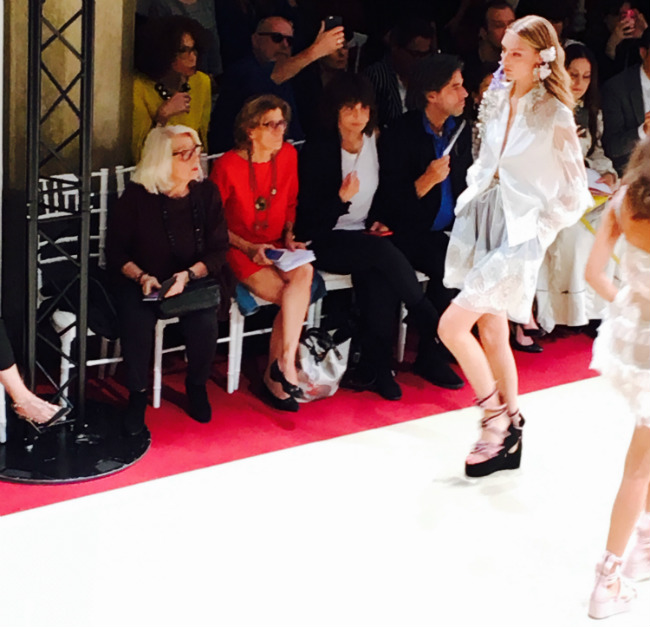 Marais-resident Mabille presented his latest collection for Spring/Summer 2018 at Fashion Week, and the clothes were worth the wait. The looks were brilliant, bright, and spring-y and summer-y to boot. The most notable homages to the season were the long earrings made of flowers of varying sizes and lengths that the models wore. Beautiful buds in purple, white, yellow, and more, draped down over the tops of the clothes, and enmeshed with the models' hair in a way that made them look like fairies fresh from the pages of A Midsummer Night's Dream. 
If Fashion Week is a predictor of what's to come (and, let's face it, it is), it's a safe bet that wedge sandals (sans incline, but rather, flat and the same height from big toe to heel) will be well-stocked in shoe departments come spring. Every model wore these chic wedge sandals, which looked quite comfortable too.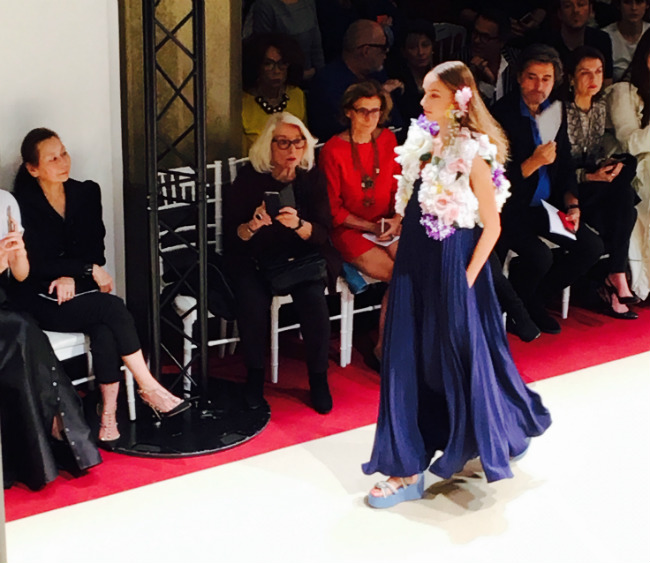 In terms of palette, light pinks, blues, and whites ruled Mabille's runway. Loose, flowing pants and tops were ubiquitous. And he also debuted chic, light trenches and jackets.
One highlight of Mabille's show (perhaps an overlooked one by some) was the welcome presence of diversity in his choice of models. Fashion – like many other industries – has always had a diversity problem. But as a spotlight continues to be shown on this issue, perhaps things will continue to change for the better, especially with designers like Mabille leading the charge.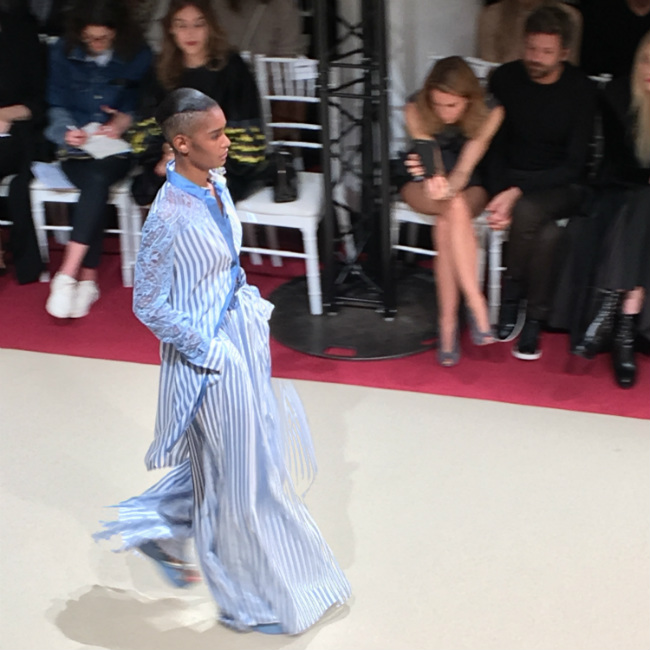 And Mabille's looks are as forward-thinking and progressive as his inclusivity displayed on the runway. Wide striped skirts, belts made of bows, striped spring coats with giant ruffled epaulettes, pristine and preppy white tennis skirts paired with sheer boho blouses, cropped tunic tops with short skirts, extra-long navy blazers with navy pants, garish-yet-gorgeous shiny gold coats (evocative of a 1980s Madonna), and more unique looks, rounded out this stunning collection.
With an Alexis Mabille piece, the wear-er shines. Functional and also beautiful fashion can be tricky qualities to marry together. Mabille's showing ensured his reputation as one of the best French designers in the biz.