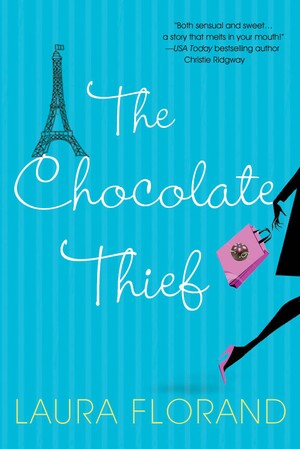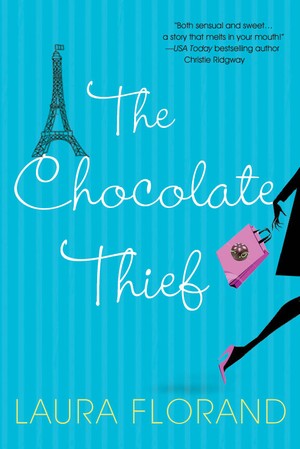 "The scent of chocolate snuck out into the rainy street. Boot heels broke their rhythm as passersby, bundled in long black coats, glanced toward the source and hesitated. Some stopped. Some went on. Cade's momentum carried her inside.  Theobromine wrapped around her like a warm blanket against the chil.l" (The Chocolate Thief).
My stories are full of characters being lured into Paris chocolate shops—artisanal shops run by top chocolatiers, small witchy shops hidden like a secret on the islands in the Seine. I'm always astonished when I'm giving a talk and half the crowd raises a hand when asked if they've been to Paris…and then all the hands droop down when I asked if they sought out any good chocolate shops there.
By the time the last hand goes down, I want to cry, Et tu, Brute? To be in Paris, the heart and soul of the best chocolate in the world, and not try some? Not step into one of those shops, so different from any chocolate you grew up with? And so different from each other, too, between Jacques Genin's elegance of apparent stone and metal and glass and a white flower-embossed wall, to Patrick Roger's new quixotic modern-chocolate-art museum of a place, to a witch's dream of a tiny cluttered shop where the self-trained chocolatiers lure children and their parents with displays of "a dark chocolate house in the middle of a menacing forest, rough-hewn, dark-chocolate trees, the house so covered with candied violets and candied mint leaves and candied oranges, it was almost impossible not to reach out to break off just a little bite" (The Chocolate Kiss). Alas, the inspiration for that particular witchy setting in The Chocolate Kiss lives on only in its pages, now, but one day you'll be walking along the streets of Paris, and you'll stumble onto another place, different but just as magical in its own way.
Chocolatiers in other countries sometimes talk about the "French school". "La scuola francesa," I remember a chocolatier in Venice telling me once. This school of rich, dark chocolate ganaches and sublimely perfectionistic presentation which Robert Linxe, the founder of La Maison du Chocolat, is usually credited with starting, but which has been honed to an incredible degree by the French practice of naming Meilleurs Ouvriers de France, or MOFs, this title that has come to mean so much in the world of haute cuisine, chocolat, pâtisserie, and which is essentially an Olympic trial of excellence, for which chocolatiers train for years and decades and which very few succeed.
In Paris, to be a top chocolatier is to be a perfectionist. It is to be arrogant—but vulnerable to opinion—to be driven to be the best, the very best, to push oneself all hours of the day and night to please others. People who will eat you up in two bites. It is to live with all your senses, and to make other people live with all their senses, too—at least for a moment, the time they are in your chocolate shop, the length of a bite into one of your perfect, subtly-flavored, perfectly textured ganache-filled chocolats.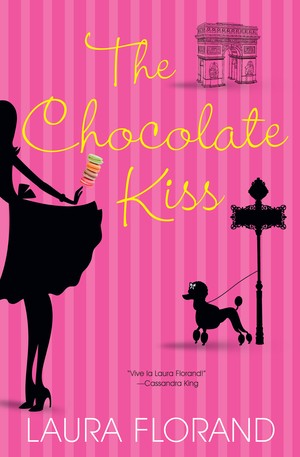 The English word used—confections—doesn't even fit French chocolate. They're not confections, the way a Michelin three-star chef pâtissier does not produce pastries. They're works of sensory art: "Bliss and paradise, if the paradise was the kind that featured infinite debauchery" (The Chocolate Kiss).
They're a perfect gift for someone you love, whether that's yourself or someone else, or both of you. Chocolatiers devote their lives to giving you that second of ultimate pleasure. Their lives. And when you take someone you love into one of their shops or bring them home a box of their chocolates, you are saying, I want you to be delighted. You deserve to sink into this wonderful, sensual pleasure.  Embrace it. It makes me happy to give this pleasure to you.
No matter who you're with on Valentine's Day, I hope that's something you can say to yourself.
What chocolates do I recommend for you in Paris for Valentine's Day?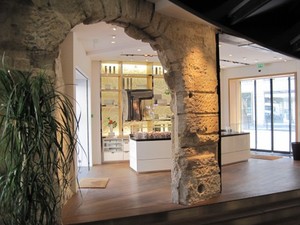 Jacques Genin, 133 rue de Turenne, 75003 Paris. Tel: (33) 1 45 77 29 01.
Considered by many to produce some of the best chocolates in the world and the best chocolate éclairs in Paris, a title constantly challenged, of course, by other chocolatiers. But one thing is certain: nothing is more romantic than savoring chocolate in Jacques Genin's salon, with its rough, apparent stone arches, its pure glass and metal lines, its spiral staircase, and its flower-embossed white wall. You might say I based a whole book (The Chocolate Touch, coming in August) on exactly how beautiful it is to sit there.
Michel Chaudun, 149 rue de l'Université, 75007 Paris. Tel: (33) 1 47 53 74 40.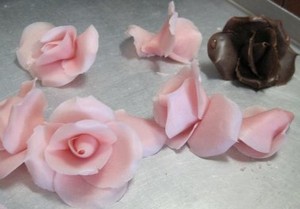 A tiny shop with plenty of exquisite sculptures of chocolate to delight anyone's whimsy, and the best, must luscious bites you will ever want to put in your mouth: his pavés, incomparable cocoa-dusted squares of unadulterated chocolate ganache. Take some with you as you walk over to the Seine a hundred yards or so away, for one of the most romantic experiences in Paris.
Hugo et Victor, 40 bd du Raspail, 75007 Paris. Tel: (33) 1 44 39 97 73.
This one is sure to delight any book-loving chocoholic. Their chocolates and their jewel-like caramels are presented in boxes in the form of books, opening to reveal…that a chocolate is worth a thousand words.
Franck Kestener, 7 rue Gay Lussac, 75005 Paris. Tel: (33) 1 43 26 40 91.
Both Meilleur Ouvrier de France and Champion du Monde de la Pâtisserie, Alsatian-based chocolatier Franck Kestener sells chocolates in the form of cut gems from this little shop by the Luxembourg Gardens. His father is often on hand to discuss them with you. A box of chocolate jewels…Marilyn Monroe didn't know what she was missing, when she settled for plain tasteless diamonds. And what better place to take your first bite of one than in the Luxembourg Gardens, sitting in a green chair by the great pool in front of the Palace?
Laura Florand is the award-winning author of the Amour et Chocolat series—The Chocolate Thief, The Chocolate Kiss, and the upcoming The Chocolate Touch, books that invite you to sink into the romance and pleasure of Paris and the scents and savors of its chocolatiers and pâtissiers. You can find out more about her behind-the-scenes research with Paris chocolatiers on her website.
Leave a reply
Your email address will not be published. Required fields are marked *