What's This Rating Game All About? Chapter 2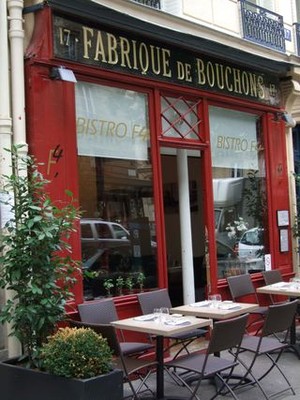 A few weeks ago, Monday October 5th to be exact, the Wall Street Journal published
an intriguing article
by
Geoffrey A. Fowler
and
Joseph De Avila
with an even more intriguing title "On the Internet, everyone's a critic but not everyone is critical." In essence, it turns out that despite the reputation the Internet has for nastiness, most critiques are bland or mildly positive, and few are hard-hitting. The Journal article says the average review is a 4.3 stars/5. And, more amazing, website overseers tend to take down negative reviews or comments, even if civil and politely stated. The article states that in the U.K., ratings are even higher (a 4.4/5) which is counter to my experience reading the Brit print press where everything from restaurants to obituaries can be tough and hard-hitting. The Journal also posits that places like Amazon delete negative reviews so they can sell more products. And I've heard from others that they only post positive reviews for a variety of reasons: so as not to appear tough, so as to reward a comped meal, so their readers are encouraged to read books or eat out even though said book or meal may be bad. Now I truly have a problem with these approaches. What is the poor average slob from Upper Purdesh supposed to think when he or she eats at a place in London or Paris that had only rave reviews, when the meal is horrid? Another thing that annoys me is the lack of use of the full scale. As I noted in my "Rating Game 1" essay, giving everything 2/4 or 3/5 tells the reader zip; he or she has to go to them to find out which is a good 2/4 and which a bad. Robert Parker is probably the most honest and best utilizer of the full scale although he really only uses 50-100/100, just as Gault-Millau only used 10-20/20. In the 25 years that I was a periodical editor, I would take it upon myself to feedback the scores reviewers gave compared with their peers and it would be abundantly clear that X only gave 3/10's and Y 8/10's etc; few used the whole range. But when they saw how they compared to others they tended to be more expansive. One of the criticisms of the Gault-Millau was that restaurants began to hit the ceiling of 19-20/20 and there was little to differentiate Roellinger say from Bras. Then they moved the ceiling from 20 to icon and let guys like Bocuse and Senderens pierce it. So how do I wind this essay up? With a plea for critics to honestly score what they're rating, to use the full scale and to demote places if they fail the test, remember Loiseau didn't suicide because of a feared-demotion but a undertreated biological depression. As a good critic/friend of mine insists "A lot of these guys need a kick in the shins." Where this all started was at the: Fabrique 4 17, rue Brochant in the 17th, (Metro: Brochant) T: 01.58.59.06.47 Open 7/7 Lunch menu at 20, a la carte 40-60 €. ©2009
John A. Talbott
.
SUBSCRIBE
ALREADY SUBSCRIBED?
BECOME A BONJOUR PARIS MEMBER

Gain full access to our collection of over 5,000 articles and bring the City of Light into your life. Just 60 USD per year.

Find out why you should become a member here.

Sign in

Fill in your credentials below.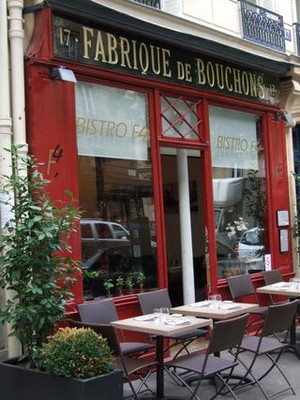 A few weeks ago, Monday October 5th to be exact, the Wall Street Journal published an intriguing article by Geoffrey A. Fowler and Joseph De Avila with an even more intriguing title "On the Internet, everyone's a critic but not everyone is critical."
In essence, it turns out that despite the reputation the Internet has for nastiness, most critiques are bland or mildly positive, and few are hard-hitting. The Journal article says the average review is a 4.3 stars/5. And, more amazing, website overseers tend to take down negative reviews or comments, even if civil and politely stated.
The article states that in the U.K., ratings are even higher (a 4.4/5) which is counter to my experience reading the Brit print press where everything from restaurants to obituaries can be tough and hard-hitting. The Journal also posits that places like Amazon delete negative reviews so they can sell more products. And I've heard from others that they only post positive reviews for a variety of reasons: so as not to appear tough, so as to reward a comped meal, so their readers are encouraged to read books or eat out even though said book or meal may be bad.
Now I truly have a problem with these approaches. What is the poor average slob from Upper Purdesh supposed to think when he or she eats at a place in London or Paris that had only rave reviews, when the meal is horrid?
Another thing that annoys me is the lack of use of the full scale. As I noted in my "Rating Game 1" essay, giving everything 2/4 or 3/5 tells the reader zip; he or she has to go to them to find out which is a good 2/4 and which a bad. Robert Parker is probably the most honest and best utilizer of the full scale although he really only uses 50-100/100, just as Gault-Millau only used 10-20/20.
In the 25 years that I was a periodical editor, I would take it upon myself to feedback the scores reviewers gave compared with their peers and it would be abundantly clear that X only gave 3/10's and Y 8/10's etc; few used the whole range. But when they saw how they compared to others they tended to be more expansive.
One of the criticisms of the Gault-Millau was that restaurants began to hit the ceiling of 19-20/20 and there was little to differentiate Roellinger say from Bras. Then they moved the ceiling from 20 to icon and let guys like Bocuse and Senderens pierce it.
So how do I wind this essay up? With a plea for critics to honestly score what they're rating, to use the full scale and to demote places if they fail the test, remember Loiseau didn't suicide because of a feared-demotion but a undertreated biological depression. As a good critic/friend of mine insists "A lot of these guys need a kick in the shins."
Where this all started was at the:
Fabrique 4
17, rue Brochant in the 17th, (Metro: Brochant)
T: 01.58.59.06.47
Open 7/7
Lunch menu at 20, a la carte 40-60 €.
©2009 John A. Talbott.
More in Bonjour Paris, culinary tourism, culinary travel, Dining in Paris, Eating in Paris, Food Wine, France cuisine, France restaurants, Paris bistros, Paris bistrot, Paris cafes, Paris cuisine, Paris restaurants, Paris writers, Restaurant reviews
---
---