What Are You Talking About, John? This is Just Ordinary Food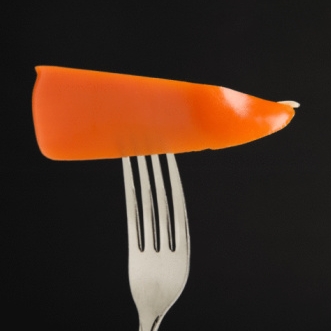 Three recent meals at Spring, Le Gaigne and Moustache prompted me to do some thinking about ordinary food, that is, simple versus complex dishes; regarding the latter, you know what I mean, the stuff served in Las Vegas, Aspen or at three-star places in Paris – 20 ingredients piled on or about each other with this rainbow effect on your tongue's papillae. Contrast that with Daniel Rose's spin on a uncomplicated hunk of veal or a whole bird, where it's clearly just good product, cooked to perfection, with a hint of something identifiable, for the most part; or Mickael Gagnon's presentation of warm fall vegetables that are carefully chosen, juxtapositioned and cooked; or Fabien Chivot's Asiatic twist on simple things such as scallops or beef. Maybe it's my age, or my curmudgeonliness or contrarian bent but I find more and more that I like the ordinary stuff – say, fish prepared simply at the Bistrot du Dome – much better than fancied up with sauces at the mothership – Le Dome. In addition, while an amuse-bouche/amuse-gueule before the main meal and some nummies/mignardises with coffee are fine, piling on all sorts of in-between courses such as the Master of Feeds, Pierre Gagnaire, does no longer elicits ooohs and aaahs from me but instead a sense of dread about how will I ever walk these unexpected calories off and/or face dinner tonight. So yes, the food served at a lot of places that are "hot" now is ordinary and simple and ungussied-up, but that's not so bad. The restos discussed here are : Spring 6, rue Bailleul in the 1st (Metro: Louvre-Rivoli) T: 01.45.96.05.72 Open for dinner Tuesday-Saturday, lunch Wednesday-Saturday Lunch bouillon 23 (chicken) or 32 € (pigeon) with "small plates" about 6-7, 6-course dinner menu 64 €.   Le Gaigne 12, rue Pecquay, 4th (Metro: Rambuteau) T: 01.44.59.86.72 Closed Sunday and Monday Menus at 16 and 22 €   Moustache 3, rue Sainte-Beuve in the 6th (Metros: Vavin or ND des Champs) T: 01.42.22.56.65 Closed Sundays; open for dinner only on Saturday and Monday. A la carte about 40 E without beverages. ©by John Talbott 2010 Paris Shuttle is the leading provider of pre-bookable airport transfers in Paris. Book your airport transfer with 
Paris-Shuttle.com
and save up to 30%.
SUBSCRIBE
ALREADY SUBSCRIBED?
BECOME A BONJOUR PARIS MEMBER

Gain full access to our collection of over 5,000 articles and bring the City of Light into your life. Just 60 USD per year.

Find out why you should become a member here.

Sign in

Fill in your credentials below.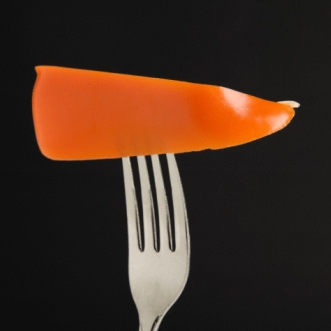 Three recent meals at Spring, Le Gaigne and Moustache prompted me to do some thinking about ordinary food, that is, simple versus complex dishes; regarding the latter, you know what I mean, the stuff served in Las Vegas, Aspen or at three-star places in Paris – 20 ingredients piled on or about each other with this rainbow effect on your tongue's papillae.
Contrast that with Daniel Rose's spin on a uncomplicated hunk of veal or a whole bird, where it's clearly just good product, cooked to perfection, with a hint of something identifiable, for the most part; or Mickael Gagnon's presentation of warm fall vegetables that are carefully chosen, juxtapositioned and cooked; or Fabien Chivot's Asiatic twist on simple things such as scallops or beef.
Maybe it's my age, or my curmudgeonliness or contrarian bent but I find more and more that I like the ordinary stuff – say, fish prepared simply at the Bistrot du Dome – much better than fancied up with sauces at the mothership – Le Dome.
In addition, while an amuse-bouche/amuse-gueule before the main meal and some nummies/mignardises with coffee are fine, piling on all sorts of in-between courses such as the Master of Feeds, Pierre Gagnaire, does no longer elicits ooohs and aaahs from me but instead a sense of dread about how will I ever walk these unexpected calories off and/or face dinner tonight.
So yes, the food served at a lot of places that are "hot" now is ordinary and simple and ungussied-up, but that's not so bad.
The restos discussed here are :
Spring
6, rue Bailleul in the 1st (Metro: Louvre-Rivoli)
T: 01.45.96.05.72
Open for dinner Tuesday-Saturday, lunch Wednesday-Saturday
Lunch bouillon 23 (chicken) or 32 € (pigeon) with "small plates" about 6-7, 6-course dinner menu 64 €.
Le Gaigne
12, rue Pecquay, 4th (Metro: Rambuteau)
T: 01.44.59.86.72
Closed Sunday and Monday
Menus at 16 and 22 €
Moustache
3, rue Sainte-Beuve in the 6th (Metros: Vavin or ND des Champs)
T: 01.42.22.56.65
Closed Sundays; open for dinner only on Saturday and Monday.
A la carte about 40 E without beverages.
©by John Talbott 2010
Paris Shuttle is the leading provider of pre-bookable airport transfers in Paris. Book your airport transfer with Paris-Shuttle.com and save up to 30%.
More in Dining in Paris, Food Wine, French chefs, John Talbott Paris, Paris restaurants, Restaurant reviews
---
---