The Idiot's Guide to Packing for Paris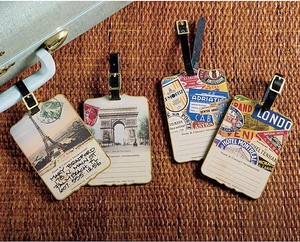 I've been traveling extensively for more than 20 years. I still haven't learned how to pack properly, as witnessed by my most recent experience in Paris. Waiting too long to pack at the front end of the trip (i.e., the last several hours before departure) will get you into trouble. Here are the key things I hope that I've finally learned after all these years. I'm writing them down so I don't forget them . . . again! 1) NEVER, and I mean never, leave critical medications in your dop kit inside your checked luggage. When Air France loses your bags for five days, you'll find yourself at an all-night pharmacy, begging for mercy. 2) Do NOT pack your camera, your expensive jewelry or the keys to your apartment or house in your checked luggage. 3) Do remember to pack some key toiletries in small plastic bottles, three ounces (85 grams) or less, to carry on the plane, should your bag get lost. A change of clothes is nice if you have room. My daughter always packs socks for the plane ride. It's nice to brush your teeth before you get off the plane after a long flight, so throw in what you need for that. Toiletries might include moisturizer; toothbrush and toothpaste; sleeping pills for long flights; aspirin; hairbrush; candy, cough drops or gum; neck pillow; tissues; eye mask; Bose noise-reduction headphones or earplugs; and a pen to fill out those pesky customs or entry forms. Many people like to bring a computer to play movies or work; an iPad; books/magazines (not too many, as they quickly get heavy); small perfume/deodorant. NOTE: On every plane I've recently taken, the stewardess asks an iPad user to turn off the device during takeoff and landing. This always perturbs the reader, as he or she isn't using any kind of wireless connection to read, but this is an FAA regulation. I was happy to have my old-fashioned paperback novel to read while we were on the taxiway. 4) Don't forget to call your phone carrier to let it know that you are traveling to Europe; pre-purchased packages on some carriers are much cheaper than data/text and phone charges in country  Also call your credit card companies so they don't shut down your account for "security" reasons. 5) Your carry-on bag needs to roll and include space for your computer, or use a good backpack. When you get off the plane and retrieve your checked bag, be sure you can handle it and the carry-on without too much trouble should you have to navigate stairs and trains. 6) DO NOT FORGET your raincoat and a small umbrella that folds up. It rains a heck of a lot in gay (often gray) Paris (pronounced "Paree"). 7) Comfortable shoes, but not big Nike tennis shoes, are crucial. Boots are a good addition in fall and winter. This is a walking town. 8) Several pairs of pants; one dress or skirt; a good selection of T-shirts, sweaters and blouses; a great blazer and several wonderful scarves make for a week of relaxed touring. Fun accessories are important to round out your look. Add a nightgown, and slightly sexy undergarments, and you should be all set. Underpack, and throw in a folding suitcase in case you wind up buying a lot of souvenirs and clothing that you'll be lugging back. I have
this one
. 9) An absolute must is your phone charger and an electrical plug adapter or two. A three-way adapter can be handy when you have a lot of things to charge. 10) Don't even consider packing your hair dryer. Without a big bulky transformer, it will be fried, and most hotels and even some apartment rentals have one you can use. 11) Bring a map of Paris, not the flimsy thing you can get at Galeries Lafayette, but a proper map, like
the one here
. This one is expense but will save you countless hours otherwise spent searching for a street that's not on the less extensive maps. 12) Print out your
Girls' Guide walking tours
and all other documents related to your flight, car rental and hotel reservations, and put them in one handy file in your purse or carry-on. 13) Remember to arrange your pickup from the airport, or just grab a cab or the Air France bus at CDG or Orly. More info
here
. 14) Don't forget to stop at an ATM. Having a few euros on you can't hurt, but I always grab some money from the ATM at the airport or train when I arrive. Travelers checks are passé and not accepted anymore. Leave 'em at home. Most important, bring your sense of humor and a go-with-the-flow attitude. Things will go wrong, but you will be in Paris, and it is magical even on the rainiest, strike-ridden, lost-baggage kind of day. And, Dear Reader . . . please learn from my many, many mistakes. Do like I write, not as I do. Bon voyage! Read more articles by Doni and other Paris insiders at the
Girls' Guide to Paris
.
SUBSCRIBE
ALREADY SUBSCRIBED?
BECOME A BONJOUR PARIS MEMBER

Gain full access to our collection of over 5,000 articles and bring the City of Light into your life. Just 60 USD per year.

Find out why you should become a member here.

Sign in

Fill in your credentials below.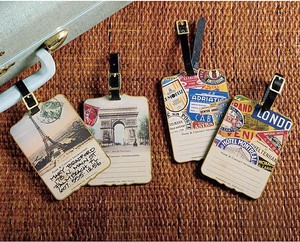 I've been traveling extensively for more than 20 years. I still haven't learned how to pack properly, as witnessed by my most recent experience in Paris. Waiting too long to pack at the front end of the trip (i.e., the last several hours before departure) will get you into trouble. Here are the key things I hope that I've finally learned after all these years. I'm writing them down so I don't forget them . . . again!
1) NEVER, and I mean never, leave critical medications in your dop kit inside your checked luggage. When Air France loses your bags for five days, you'll find yourself at an all-night pharmacy, begging for mercy.
2) Do NOT pack your camera, your expensive jewelry or the keys to your apartment or house in your checked luggage.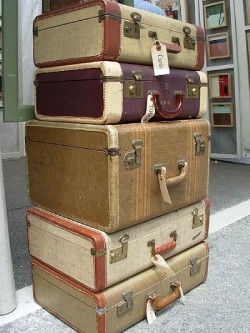 3) Do remember to pack some key toiletries in small plastic bottles, three ounces (85 grams) or less, to carry on the plane, should your bag get lost. A change of clothes is nice if you have room. My daughter always packs socks for the plane ride. It's nice to brush your teeth before you get off the plane after a long flight, so throw in what you need for that. Toiletries might include moisturizer; toothbrush and toothpaste; sleeping pills for long flights; aspirin; hairbrush; candy, cough drops or gum; neck pillow; tissues; eye mask; Bose noise-reduction headphones or earplugs; and a pen to fill out those pesky customs or entry forms. Many people like to bring a computer to play movies or work; an iPad; books/magazines (not too many, as they quickly get heavy); small perfume/deodorant. NOTE: On every plane I've recently taken, the stewardess asks an iPad user to turn off the device during takeoff and landing. This always perturbs the reader, as he or she isn't using any kind of wireless connection to read, but this is an FAA regulation. I was happy to have my old-fashioned paperback novel to read while we were on the taxiway.
4) Don't forget to call your phone carrier to let it know that you are traveling to Europe; pre-purchased packages on some carriers are much cheaper than data/text and phone charges in country  Also call your credit card companies so they don't shut down your account for "security" reasons.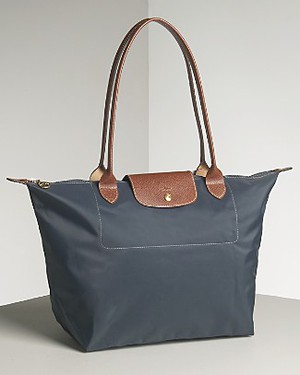 5) Your carry-on bag needs to roll and include space for your computer, or use a good backpack. When you get off the plane and retrieve your checked bag, be sure you can handle it and the carry-on without too much trouble should you have to navigate stairs and trains.
6) DO NOT FORGET your raincoat and a small umbrella that folds up. It rains a heck of a lot in gay (often gray) Paris (pronounced "Paree").
7) Comfortable shoes, but not big Nike tennis shoes, are crucial. Boots are a good addition in fall and winter. This is a walking town.
8) Several pairs of pants; one dress or skirt; a good selection of T-shirts, sweaters and blouses; a great blazer and several wonderful scarves make for a week of relaxed touring. Fun accessories are important to round out your look. Add a nightgown, and slightly sexy undergarments, and you should be all set. Underpack, and throw in a folding suitcase in case you wind up buying a lot of souvenirs and clothing that you'll be lugging back. I have this one.
9) An absolute must is your phone charger and an electrical plug adapter or two. A three-way adapter can be handy when you have a lot of things to charge.
10) Don't even consider packing your hair dryer. Without a big bulky transformer, it will be fried, and most hotels and even some apartment rentals have one you can use.
11) Bring a map of Paris, not the flimsy thing you can get at Galeries Lafayette, but a proper map, like the one here. This one is expense but will save you countless hours otherwise spent searching for a street that's not on the less extensive maps.
12) Print out your Girls' Guide walking tours and all other documents related to your flight, car rental and hotel reservations, and put them in one handy file in your purse or carry-on.
13) Remember to arrange your pickup from the airport, or just grab a cab or the Air France bus at CDG or Orly. More info here.
14) Don't forget to stop at an ATM. Having a few euros on you can't hurt, but I always grab some money from the ATM at the airport or train when I arrive. Travelers checks are passé and not accepted anymore. Leave 'em at home.
Most important, bring your sense of humor and a go-with-the-flow attitude. Things will go wrong, but you will be in Paris, and it is magical even on the rainiest, strike-ridden, lost-baggage kind of day. And, Dear Reader . . . please learn from my many, many mistakes. Do like I write, not as I do.
Bon voyage!
Read more articles by Doni and other Paris insiders at the Girls' Guide to Paris.
More in Bonjour Paris, France travel, Paris, travel, travel tips
---
---