Un Dimanche a Paris: Tout est Cluizel Chocolat!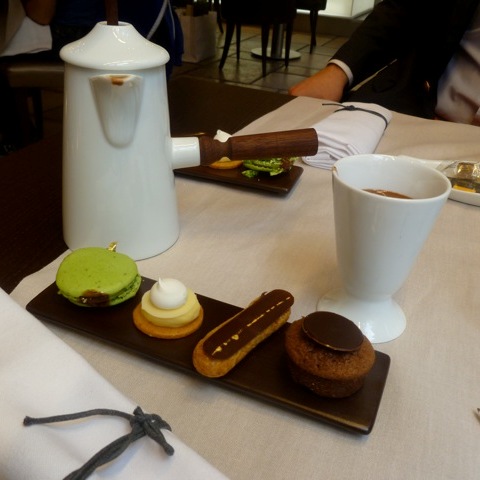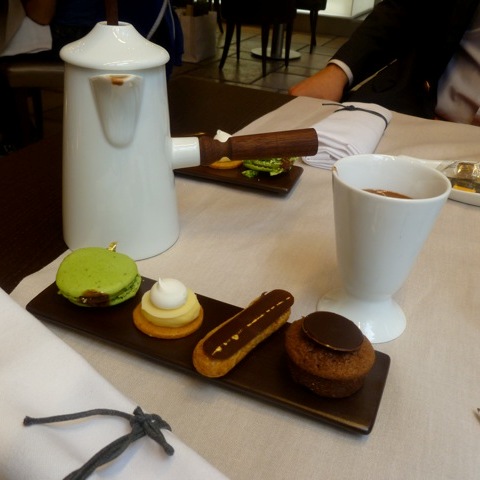 Fine chocolate in Paris? Hardly a rare or endangered food-species. But chocophiles take note! With the arrival of Un Dimanche à Paris this city of gourmet obsessions has a glorious new shrine to all things chocolate. This is a remarkable place.  Imagined, then created, by Pierre Cluizel, the son of famed master chocolatier Michel Cluizel, we now have an essential destination for the chocolate-obsessed along with the simply curious. Tucked in the cobblestoned block-long Cour du Commerce, a pedestrian "street" running between the Boulevard St. Germain and rue St. André des Arts in the heart of the sixth arrondissement, this is easy to put on your regular must-visit list in Paris.
The first chocolate "concept store" in Paris and, arguably, in the world, Un Dimanche à Paris offers a sophisticated homage to chocolate in all its guises. One can simply buy (delicious) chocolates or one of a select group of pâtisseries in the cleanly designed shop. You can dream about the possibilities for any of the luscious plain or inventively flavored caramels sold in attractive clear glass jars, using the gold leaf for dusting over your own beautiful desserts, or incorporating crispy bits of crêpes dentelles or grues du chocolat into your creations. Or, simply indulge your interest in the creation of pâtisserie by watching the skilled pastry chefs at work in the open kitchen adjoining the chocolate shop. Or, take a cooking or pâtisserie class in the second-floor teaching kitchen.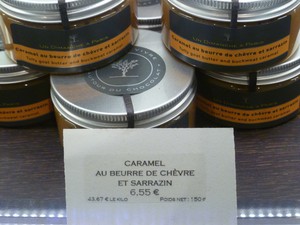 The chocolate concept doesn't end with shopping, learning and observing. At Un Dimanche à Paris one can also eat and drink, sip and savor, wonderfully well. There is an attractive ground-floor restaurant serving contemporary gourmet cuisine featuring dishes incorporating chocolate. All the dishes are well grounded in classic French cuisine but incorporate various chocolats d'origine in the spicing or sauces. One of the signature dishes is a braised lamb with chocolate sourced from the Dominican Republic. Another is a fish preparation that incorporates saffron and a hint of chocolate in the sauce. Brunch choices include scrambled eggs with truffles and a base note of chocolate.
Do all of the dishes incorporate chocolate? I asked. What about pairing chocolate and cheese? Yes, there is a millefeuille with chocolate and mascarpone cheese.
Menus are designed with an eye to synergistic complementarity and to highlighting creative uses of fine chocolate. Lunch menus change daily, dinner menus are seasonal. Wines are chosen to complement the savory flavor palate on offer. For a special culinary treat think about the multi-course dinner mystère du jour,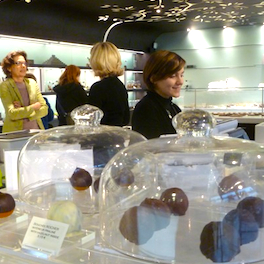 created by the chef and available without wine for 75 Euros or with wine for 105 Euros.
The restaurant is open for lunch and dinner, and for brunch on Sundays.  In the afternoons one can linger over one of twenty-five pure, blended or herbal teas, six prime-quality coffees, or (no surprise) sip decadently smoothly rich chocolate chaud. My chocolate chaud, sublime as it was, was complimented by the gourmandise selection that included four miniature delights, including a pistachio macaron, a fabulous tiny éclair sprinkled with edible gold leaf and filled with luscious chocolate mousse, a deconstructed tarte au citron with tart lemon crème atop a rich round sable cookie, and a rich chocolate fondant cake topped with a slim chocolate palette. Each was perfect.
Later in the day, perhaps for an ápero, visit the second-floor bar and lounge area where the barman creates cocktails infused with chocolate. "Creates" is the operational word here: there is no menu of drinks; each customer chats about what he or she enjoys in a good cocktail and voilà, a drink is created for you. The second-floor lounge area is full of comfy sofas and chairs, all purples, greys and mauves, and replete with contemporary sculptures. Very chic and understated.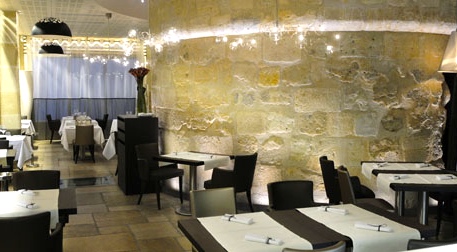 This brings us to the wall. One cannot help but notice the glorious round stone tower artfully incorporated into the design of this complex of retail, dining and relaxing areas. This is, indeed, an intact section of the Louis Philippe wall dating to the 14th century. Restored, beautiful, and resembling a sculptural element, the wall is a perfect counterbalance to the very contemporary excellence of Un Dimanche à Paris. It seems to say yes we are out of the box, we are creative, we are about understated luxury, and we are utterly grounded in the grand history and tradition of French cuisine and taste.
What about the name? Un Dimanche à Paris aims to create a welcoming homey ambience (albeit a rather sophisticated one) that is evocative of the perfect Sunday in Paris. Sundays in Paris are about festive meals, about friends, family and relaxation. Fine chocolate is indisputably central to the ideal Sunday. At this haven for chocolate lovers, every day feels like that perfect Sunday. What a concept!
PRACTICAL DETAILS: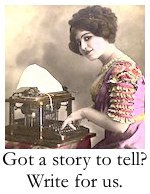 Tél: 01 56 81 18 18
4-6-8, Cour du Commerce Saint André, Paris 6th
Métro: Odéon
Hours: open seven days a week
La Boutique: 12-8PM Monday; 11AM-8PM Tuesday-Saturday; 11AM-7PM Sunday
Le Restaurant: 12-2:30PM and 7-10:30PM Monday-Saturday; closed Sunday (reservations advised)
Le Salon de chocolat: 3-6PM daily
Le Chocolate lounge: 4:00PM-midnight Tuesday-Saturday
Sally Peabody is a Paris specialist who leads Your Great Days in Paris, small group cultural and culinary tours in France, the Pays Basque, Istanbul and Turkey. Please click on her name to read about her next tours and to read her past reviews published in BonjourParis.
Images all are property of Sally Peabody.

Subscribe for
FREE

weekly newsletters with subscriber-only content.
BonjourParis has been a leading France travel and French lifestyle site since 1995.
Readers' Favorites: Top 100 Books, imports & more at our Amazon store


Fancy some tea or chocolate in Paris or at home? Click on an image for details.
Thank you for using our link to Amazon.com…we appreciate your support of our site.
Leave a reply
Your email address will not be published. Required fields are marked *