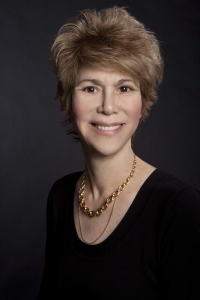 You're coming to Paris but have only two days to see the city. Or worse yet, you're here for meetings and are cloistered in a conference room that could be anywhere.
What are some of the must-sees that will give you a quick overview? Here are some suggestions that (hopefully) will entice you to book a return ticket to the city so many people love.
Check into your hotel. Your room probably won't be ready before 3:00pm unless you're lucky and it's low season. If you need to sleep immediately, reserve the room for the day before. Bite the bullet and pay the extra euros if you have to be fresh for meetings, especially if you're coming from the U.S. and didn't cross the Atlantic in the front of the plane.
If you're in Paris for pleasure, climb aboard an Open Bus that makes a circular tour of Paris. Yes, you can get on and off to explore what appeals to you. Or, you can stay on and see it all. There are up to 50 central Paris stops along scenic avenues and glorious monuments. Buses also move through the Montmartre, Montparnasse and Bastille areas. Put on the headphones and listen to descriptions of what you're seeing in the language of your choice.
1 – Take the Métro to the main Galeries Lafayette department store near Opéra Garnier in the Paris 8th. Leave your shopping until later and head to the rooftop café for a panoramic view of the city, including the Eiffel Tower, Sacré Coeur, Notre Dame and more as you revolve. While there, you can't help but view the store's Belle Époque architecture. It's really something and there's no charge for admission.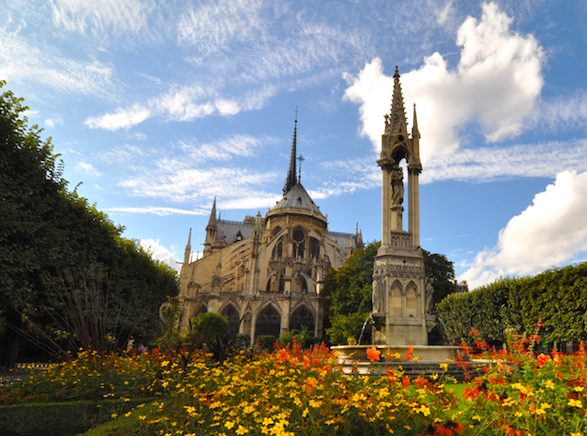 2 – You can't come to Paris without seeing the Notre Dame Cathedral. Admission is free unless you want to visit the bell tower. Expect to encounter a crowd and if you want to attend Sunday Mass, arrive early.
3 – Walk east along Quai de la Mégisserie, the street that parallels the Seine, past pet shops and plant stores. After one block, cross to the opposite side of the street and continue east, browse the bouquinistes (bookstalls) and "feel" Paris.
Cross the Pont Notre-Dame, the third bridge from the western tip of the island, to Île de la Cité and explore that tiny section of Paris. It's charming and the oldest buildings in Paris were constructed here.
4 – Walk through the flower market. It's the oldest in Paris and you're right smack in front of the Palais de Justice and a second away from Sainte Chapelle, a tribute to gothic architecture. You'll need to pay if you want to tour the cathedral but if you have time, its concerts are more than worth the price of admission.
5 – Take a one-hour cruise along the Seine. There are numerous companies offering them and there's a reason. Going under all of the bridges and seeing the city's architecture from that vantage point is more than breathtaking. Even if you're in Paris for a brief period of time, it probably makes financial sense to buy a Paris Sightseeing Pass.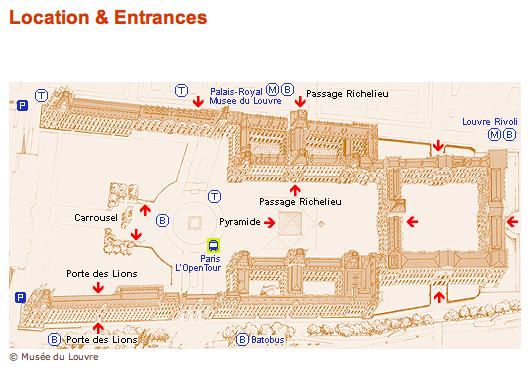 6 – If you plan to visit the Musée du Louvre, take the Métro to Palais Royal/Musée du Louvre. Either enter the museum from underground—directly from the Métro station—or enter from above ground at Portes des Lions or by the stairs by the Arc de Triomphe du Carousel. Whatever you do, avoid the Pyramide entrance where there is always a line of those who do not know there are many entrances without lines. The Louvre is open 9am-6pm Monday, Thursday, Saturday and Sunday (closed Tuesdays). Want to avoid waiting on queue? Go after 5pm on Wednesday or Friday when the museum is open until 9:45pm. Lunch possibility: Café Marly that's located in the Richelieu wing of the Louvre. Dine indoors or on the terrace. The restaurant is considered chic, has good food and comme il faut service.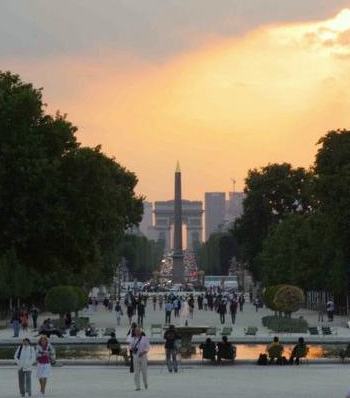 7 – Be sure to leave time to stroll through the Jardin des Tuileries. You can sit in the naturally reclining chairs situated around the pond at the far end of the garden. Climb the stairs to Place de la Concorde; turn north and window-shop your way past famous designers, jewelers, and silversmiths to Place de la Madeleine, where you can visit Fauchon or Hédiard, the world's most famous upscale grocers.
8 – The Musée d'Orsay is one of my favorite Paris museums. A former train station, it now houses one of the world's greatest collections of Impressionist art. If you need a break from viewing the eye candy, its cafeteria is more than fine and has a stellar rooftop view that looks across the Seine to Sacré Coeur.
9 –  As many times as I've been to the Luxembourg Garden, there's no such thing as too many. It's located on the Left Bank and for my money, the Saint Germain-des-Prés and the Saint Sulpice neighborhoods are two areas that shouldn't be missed.  Not only is the architecture sublime, but if you like to shop, some of Paris's most wonderful boutiques are located in this area. If you don't want to spend money, wear blinders.  It's the only way you won't find something you'll want to take home as a reminder of your too fast trip.
10 –  The Eiffel Tower: How can you come to Paris and not see it? But, if you have a limited time and are going for the view rather than the experience of going to the summit, head to The Museum of Architecture at the Trocadéro Métro stop. If you don't have time to tour the museum, head to the cafeteria and buy something to eat or drink and grab a chair on the terrace. From there, you'll be able to see the Eiffel Tower and so much more and it's a way to beat the crowds.
The above sights are really the tip of the iceberg. It can take years to see the myriad treasures Paris has to offer.
(c) Paris New Media, LLC
This story is a 2011 Readers' Favorite.
Karen Fawcett is the publisher of BonjourParis in year 20-something of her love affair with France. If there's another online publisher who has devoted decades to sharing information about France, we've yet to find them. BonjourParis readers have faithfully subscribed to read her musings about an expat's life in France and travels on the road. To read any of her hundreds of columns, just click on her name.


Subscribe for
FREE

weekly newsletters with subscriber-only content.
BonjourParis has been a leading France travel and French lifestyle site since 1995.
Readers' Favorites: Top 100 Books, imports & more at our Amazon store
Keep your Paris library current with these favorites…click on an image for details.
Thank you for using our link to Amazon.com…we appreciate your support of our site.