Paris Lodging, Dining & Travel Tips by Lara Dunston of Grantourismo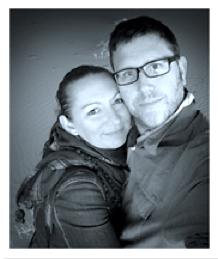 In 2010, travel writer Lara Dunston and her photographer/writer-husband Terence Carter traded hotels for holiday rentals and embarked on a twelve-month grand tour of the world they called
Grantourismo
, with the support of
HomeAwayUK
. Their goal was to learn to live like locals, spending two weeks at a time in a place, avoiding the tourist sights, and focusing instead on figuring out the ebb and flow of the places they temporarily made their "home." Paris, of course, was on their itinerary. 1. How do you choose where to stay when headed to a city where you don't have a referral from a trusted source? As a travel writer, I maintain something of a database: I'm always ripping out stories from magazines and papers and bookmarking links to properties on sites. I spend hours scouring sites like
HomeAwayUK
and
Holiday Pad
to find the perfect place. We much prefer apartments—especially in a city like Paris. But if we're staying for less than three nights, we'll check into a hotel, and for hotels I'll go to
Mr and Mrs Smith
and
i-escape
. 2. What clues do you look for when choosing your apartment in a cyber world full of Craigslist scams? I avoid Craigslist, for starters, and only book on trustworthy sites like
HomeAwayUK
and
VRBO
, which allow you to book directly with owners while offering protection against scams. We've been using both sites for years (long before we partnered with HomeAwayUK for Grantourismo) and have never had a problem with properties booked on those sites. People should still look for clues, like owners who want all the rent up front deposited directly into a personal offshore bank account or a bank account with an odd or totally unrelated name. A deposit in advance and the rest on arrival is the norm. Be wary if an owner you've been emailing suddenly goes quiet once the money is in the bank, is reluctant to provide the property address or their own phone number, or at the last minute has a family emergency overseas they need to attend to or some crazy excuse to never have contact with you again. If at any point you're feeling nervous, contact the booking site directly. Always book properties that get good reviews or feature testimonials on their site, ask to see more photos, and ask lots of questions. 3. How do you so quickly hone in on just the right neighbourhood merchants, cafés, etc.? The trick is to choose the right neighborhood in the first place. If we haven't been to the destination before we do lots of research to ensure we're going to be staying in an area that is off the beaten track, interesting and lively, with plenty of eating and drinking options and good shopping. Once there, we'll get tips from the owner/manager of the place we're renting, our neighbors, and people who work in the local restaurants, bars, shops, etc. We'll also look online for expat blogs or specialist blogs. 4. You pack light (I assume) for months of travel; what are your tips for one-bag, one-week travelers? If we're doing short trips we'll pack light—we recently went to Cambodia from our base in Bangkok for two weeks and only took carry-on. But we've been on the road for 5.5 years and we're each carrying around 30 kilos plus carry-on. We each have laptops, Terence has lots of photography gear including a lighting kit, and I have a carry-on full of books and research materials. When we do travel light, we take minimal clothing: one outfit for each set of circumstances, just a couple of pairs of shoes, and few toiletries. The biggest mistake people make is taking too many things, things they'll never wear/use, when in fact, most travellers find themselves wearing their favorite things again and again. Terence and I prefer to buy what we need once we're there (clothes and shoes from other countries make great souvenirs) and then send stuff "home" or give things away when we no longer need them. I'm always looking for charity bins or people who need them more than we do. 5. What happens when you arrive and the place isn't a good fit? It happens less and less these days because we do so much research beforehand. If it does happen, we'll try to move if we can, because for us a rental property is so much more than just a place to sleep. We work on the road, so we'll spend a lot of time staying in writing, downloading and editing photos, updating our site, etc. Part of the joy of travel for us is discovering a destination through its food, especially the local produce, the local markets, and specialty shops— especially in cities like Paris! So we look for a place where we can cook what we buy. We also like to make friends and entertain, so we like a nice place that's spacious enough to have people over. If the problem is with the neighbourhood, then ditto, we'll try to move, because we tend to spend more time in the local neighbourhood than we do visiting tourist sights. We love to get to know places through their neighbourhoods—again, Paris is a city where doing that is a real delight! 6. What did you find in Paris that you…
SUBSCRIBE
ALREADY SUBSCRIBED?
BECOME A BONJOUR PARIS MEMBER

Gain full access to our collection of over 5,000 articles and bring the City of Light into your life. Just 60 USD per year.

Find out why you should become a member here.

Sign in

Fill in your credentials below.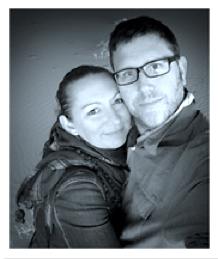 In 2010, travel writer Lara Dunston and her photographer/writer-husband Terence Carter traded hotels for holiday rentals and embarked on a twelve-month grand tour of the world they called Grantourismo, with the support of HomeAwayUK. Their goal was to learn to live like locals, spending two weeks at a time in a place, avoiding the tourist sights, and focusing instead on figuring out the ebb and flow of the places they temporarily made their "home." Paris, of course, was on their itinerary.
1. How do you choose where to stay when headed to a city where you don't have a referral from a trusted source?
As a travel writer, I maintain something of a database: I'm always ripping out stories from magazines and papers and bookmarking links to properties on sites. I spend hours scouring sites like HomeAwayUK and Holiday Pad to find the perfect place. We much prefer apartments—especially in a city like Paris. But if we're staying for less than three nights, we'll check into a hotel, and for hotels I'll go to Mr and Mrs Smith and i-escape.
2. What clues do you look for when choosing your apartment in a cyber world full of Craigslist scams?
I avoid Craigslist, for starters, and only book on trustworthy sites like HomeAwayUK and VRBO, which allow you to book directly with owners while offering protection against scams. We've been using both sites for years (long before we partnered with HomeAwayUK for Grantourismo) and have never had a problem with properties booked on those sites.
People should still look for clues, like owners who want all the rent up front deposited directly into a personal offshore bank account or a bank account with an odd or totally unrelated name. A deposit in advance and the rest on arrival is the norm. Be wary if an owner you've been emailing suddenly goes quiet once the money is in the bank, is reluctant to provide the property address or their own phone number, or at the last minute has a family emergency overseas they need to attend to or some crazy excuse to never have contact with you again. If at any point you're feeling nervous, contact the booking site directly. Always book properties that get good reviews or feature testimonials on their site, ask to see more photos, and ask lots of questions.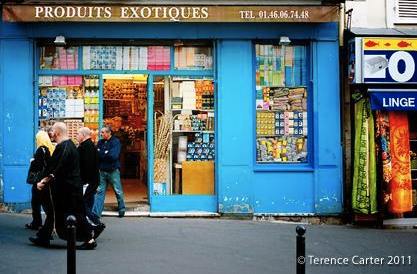 3. How do you so quickly hone in on just the right neighbourhood merchants, cafés, etc.?
The trick is to choose the right neighborhood in the first place. If we haven't been to the destination before we do lots of research to ensure we're going to be staying in an area that is off the beaten track, interesting and lively, with plenty of eating and drinking options and good shopping. Once there, we'll get tips from the owner/manager of the place we're renting, our neighbors, and people who work in the local restaurants, bars, shops, etc. We'll also look online for expat blogs or specialist blogs.
4. You pack light (I assume) for months of travel; what are your tips for one-bag, one-week travelers?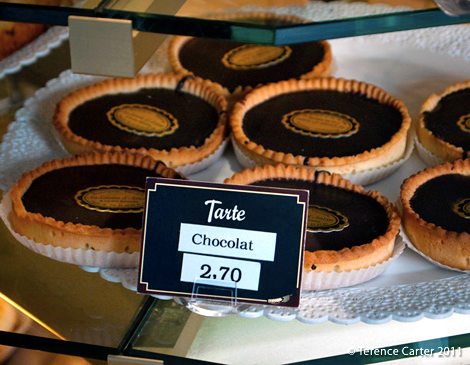 If we're doing short trips we'll pack light—we recently went to Cambodia from our base in Bangkok for two weeks and only took carry-on. But we've been on the road for 5.5 years and we're each carrying around 30 kilos plus carry-on. We each have laptops, Terence has lots of photography gear including a lighting kit, and I have a carry-on full of books and research materials.
When we do travel light, we take minimal clothing: one outfit for each set of circumstances, just a couple of pairs of shoes, and few toiletries. The biggest mistake people make is taking too many things, things they'll never wear/use, when in fact, most travellers find themselves wearing their favorite things again and again. Terence and I prefer to buy what we need once we're there (clothes and shoes from other countries make great souvenirs) and then send stuff "home" or give things away when we no longer need them. I'm always looking for charity bins or people who need them more than we do.
5. What happens when you arrive and the place isn't a good fit?
It happens less and less these days because we do so much research beforehand. If it does happen, we'll try to move if we can, because for us a rental property is so much more than just a place to sleep. We work on the road, so we'll spend a lot of time staying in writing, downloading and editing photos, updating our site, etc. Part of the joy of travel for us is discovering a destination through its food, especially the local produce, the local markets, and specialty shops— especially in cities like Paris! So we look for a place where we can cook what we buy. We also like to make friends and entertain, so we like a nice place that's spacious enough to have people over. If the problem is with the neighbourhood, then ditto, we'll try to move, because we tend to spend more time in the local neighbourhood than we do visiting tourist sights. We love to get to know places through their neighbourhoods—again, Paris is a city where doing that is a real delight!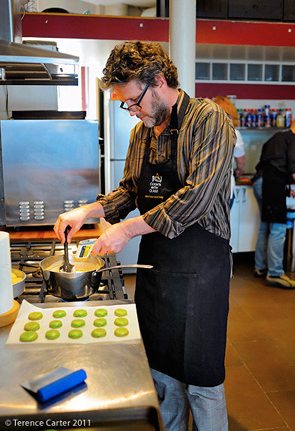 6. What did you find in Paris that you want to recommend?
We've been going to Paris and writing on the city for years, so it's a place we know well, as do many people. It always seems there's nothing new left to discover because it's all been written about before. With that in mind what we try to do in Paris is get to know places more deeply and get under the skin of the neighborhood. On a previous trip we stayed with a Parisian journalist friend in Montmartre and were delighted to find Montmartre is a neighborhood with several very different sides to its personality and that it's easy to avoid the tourist quarter at the top of the hill. On our Grantourismo trip we stayed in an apartment on rue des Abbesses and loved hanging out in the local bistros and bars, shopping the local specialty stores, and getting to know shopkeepers. Now, I'd highly recommend Montmartre as a base. We also did a handful of brilliant walking tours with Context Travel, including a multicultural walk, and one of the best walking tours we've ever done (ever!) themed around Paris's passages and boulevards. They really helped us to see the city in fresh ways. Courses are another way into the culture of a place and Terence did a macaron-making course with Cook'n with class, which he loved.
7. What disappointed in Paris? Something was over-hyped, perhaps?
The food, mainly. We found a lot of the fashionable new restaurants—those written up in The New York Times and hyped on expat blogs—to be extremely disappointing. It's as if people are so desperate to discover the newest place before anyone else, or to be perceived to be discovering the hottest places all the time, that they'll write about anything and everything and love them all. Our most enjoyable meals were at old favorites, bistros and brasseries that have been around forever and are still doing what they've always done well. The ones we liked? Take a look here. One of the biggest problems is that once a place is featured in The New York Times, such as La Table d'Eugène, which we loved, it makes it hard to score a table. And that's a different kind of disappointment.
8. How about tips for staying digitally connected efficiently when traveling?
Use Apple products. We each have a MacBook (Terence has a MacBook Pro) and we have iPhones, which we pop local SIM cards in to make calls—much cheaper! We also use our iPhones when we're out and about in a place to access maps, look up restaurants or sights online, and to consult our followers on Twitter for advice. We also carry an AirPort Express (highly recommended) to create our own network in apartments and hotel rooms. Because we work on the road (we're continually updating our site and sending stories and photos to editors) our top priority when looking for apartments is fast, reliable Internet access. However, we've unfortunately found the hard way that owners don't always understand what "fast" and "reliable" actually mean, which is a constant source of frustration. Luckily Terence was a web designer and developer for many years so he can figure technical problems out pretty quickly.
9. What do you do when you've just got to have a fix from "home," whether that means food, a movie, hearing English, or whatever?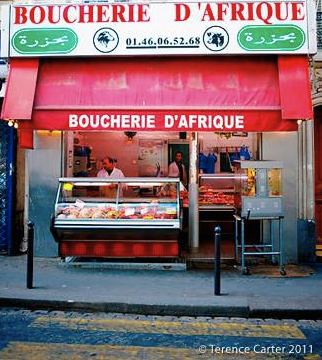 We don't, actually! We moved to the United Arab Emirates in 1998 and we didn't experience culture shock when we moved or ever really miss anything from home, apart from family and friends, of course. We've lived overseas for such a long time now that we're used to being "away." Plus cities around the world are so cosmopolitan these days, so you can really find anything anywhere: French food in Dubai, Arabic food in Paris, along with people from all over the world. What we tend to miss are simple things, like watching a movie or a favorite TV series, so we buy DVDs and sometimes have a late-night movie marathon because that's what we liked to do when we had a "permanent" home. We're used to eating different styles of food each night of the week, so I occasionally find myself craving something that's not local. After a couple of weeks in Paris, I'll want Thai food, or after a few weeks in Bangkok, I might want Italian. Terence is a brilliant cook so he can usually solve that problem if we can't find a restaurant—another reason we like to rent places!
10. What about personal space? Couples get tired in a week of 24/7 togetherness. How's that work for you?
We've been together 26 years and have always travelled together and worked together in some capacity. We've actually been on the road full-time for 5.5 years! We know how the other likes to work and travel. When it comes to work, we can have our heads down all day doing our own thing, and just chat during coffee breaks, just as you might with a colleague at work. Sometimes we'll ask each other at the end of a day writing/photo-editing, "So how was your day?" When it comes to travel, we both love to spend time just kicking back in places, exploring neighborhoods, taking walks in a park, browsing markets, eating out, and seeing live music. Probably the only big difference between us is that I am happy to wander aimlessly, while Terence likes to know where we're going—though he's by no means an itinerary man, he just prefers to know what lenses to take! My attitude is that there's always time, we can always go back. I don't believe in this "once in a lifetime" attitude many travellers have, as it propels them to travel too fast and some don't take time to really discover places and meet people.
Lara Dunston and her mate Terence Carter are a Dubai-based Australian travel writer-photographer team who have been traveling together for nearly 20 years. During that time they've lived in the United Arab Emirates, Argentina and Italy, and travelled the length and breadth of the Middle East, Europe, Australia, and Latin America. They've experienced 60 countries . . . and Paris.
More in Cafe, cultural differences, France, France gay marriage, French civil unions, French etiquette, French tourism, Hotels, marriage in France, Monument, Museum, Neighborhood, Nightlife, Paris, Paris restaurants, Paris sightseeing, Paris tourism, Paris tourist tips, same sex marriage, sex in France, Shopping, sightseeing
---
---