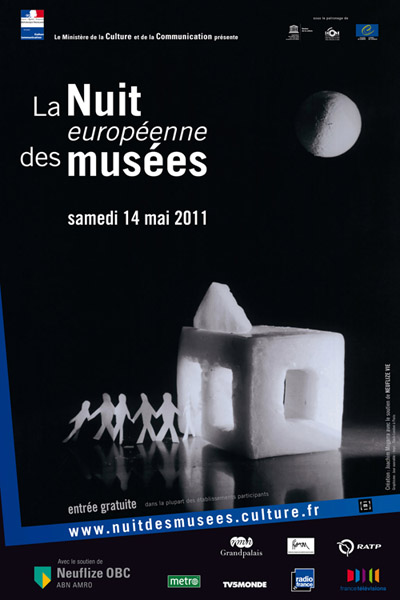 Paris comes alive in May with the start of the haute saison for visitors. You have everything from the French Open (Roland Garros) Tennis to author readings (Tatiana de Rosnay at Shakespeare and Co.) to fantastic concerts and free entry to many Paris museums well into the nighttime for the Nuit des Musées. With 29 million+ visitors a year, Paris has something for everyone!
May Highlights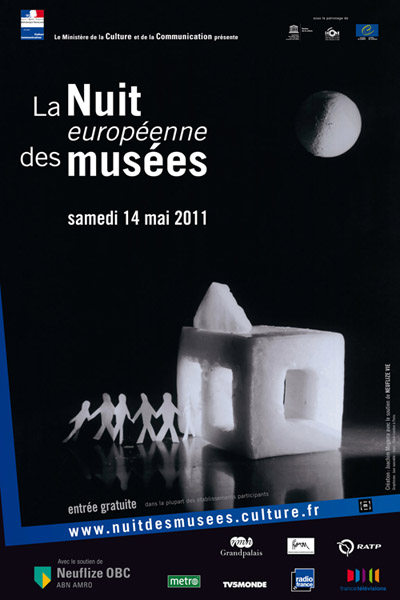 Shakespeare and Company
9 Tatiana de Rosnay reads from her latest novel, A Secret Kept
La Nuit européenne des musées
14 The 7th European Museums at Night event kicks off and many museums are open 6pm to midnight.  Check the official website for details as to which museums are participating.
The French Open Tennis (Roland Garros)
17 – June 5th See the masters of the court battle it out to take home the prestigious winner's cup from Roland Garros.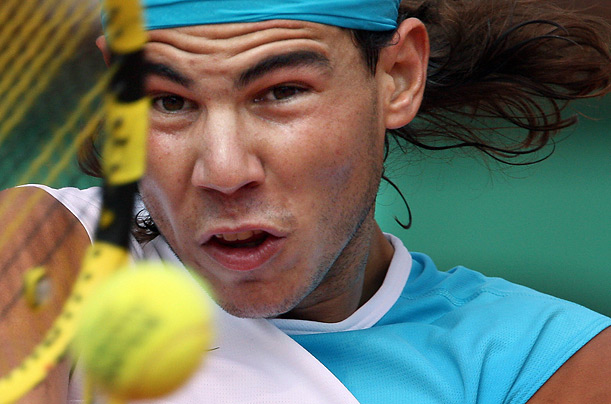 Bercy
17 Sade in concert
Château de Versailles
The Versailles Fountains: Saturday and Sundays from 2 April to 30 October (not available 1 May).  Also on Tuesdays 24 May to 28 June.  11am – 12pm and 3:30pm – 5:30pm.
Foire du Trône
Through June 5th—Europe's largest fun fair can be found at Pelouse de  Reuilly (Métro: Liberté).  This fun fair has roots back to the 12th century.
Antiquités Brocante at Bastille
19 – 29 Place de la Bastille becomes filled with 480 antique dealers, not to mention thousands of visitors.
Musée des Arts Décoratifs
28 Ralph Lauren's private priceless collection of sports cars go on show at the Museum of Decorative Arts.
The Great Paris Steeplechase – www.grandsteeple.com
29 The first steeplechase was held in 1874 and it has been an annual event ever since, with the winner taking home €324,000.00.
Museum Exhibitions in May (art, film, photography & more)
The Louvre – www.museedulouvre.fr
Egypt in Stone, Egypt in Paper, through June 2nd
Pietro da Cortona and Ciro Ferri, through June 6th
Rembrandt and the Face of Jesus, through July 18th
Claude Lorrain, The Draftsman Studying Nature, through July 18th
Musée d'Orsay – www.musee-orsay.fr
A Balland of Love and Death: Pre-Raphaelite Photography in Great Britain, 1848-1875, through May 29th
Gustave Mahler, through May 29th
Manet: The Man who Invented Modern Art, opens April 5th through July 3rd
Grand Palais – www.grandpalais.fr
Nature et Idéal:  Le Paysage à Rome, through June 6th
Aimé Césaire, Lam, Picasso, through June 6th
Odilon Redon, through June 20th
Monumenta: Anish Kapoor, May 15th – June 23rd
Hôtel de Ville – www.paris.fr
La Commune: Paris Insurrection 1971, through May 28th
Paris: Au Temps des Impressionnistes, through July 30th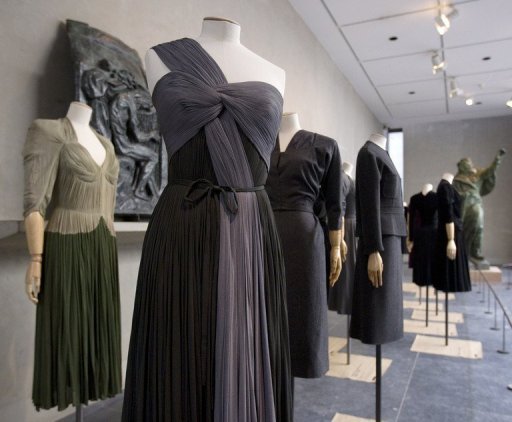 Musée Bourdelle – www.bourdelle.paris.fr
Madame Grés, through July 24th
Palais de la Découverte
Les Survivants de l'Extrême, through August 28th
Energy Island, Palais de la Découverte, through May 15th
Musée du Luxembourg – www.museeduluxembourg.fr
Cranach, In his Time, through May 23rd
Musée de l'Armée – www.invalides.org
Armour of the Princes of Europe, through June 25th
Petit Palais -Musée des Beaux-Arts de la Ville de Paris – www.petitpalais.paris.fr
Jean-Louis Forain 1852 – 1931, La Comédie Parisienne, through June 5th
Musée d'Art et d'Histoire du Judaïsme – www.mahj.org
Chagall et la Bible, through June 5th
Mémorial de la Shoah – www.memorialdelashoah.org
Juger Eichmann – Jerusalem 1961, through September 28th
Château de Versailles – www.chateauversailles.fr
Thrones in Majesty, through June 19th
Musée de la Vie Romantique – www.paris.fr
Romantic French Gardens, through July 17th
Musée du Quai Branly – www.quaibranly.fr
Le Fabrique des Images, through July 17th
L'Orient des Femmes, a Vision by Christian Lacroix, through May 15th
Dogon, through July 4th
Centre Georges Pompidou – www.centrepompidou.fr
François Morellet, through July 4th
My Way, Jean-Michel Othoniel, through May 23rd
Paris – Delhi – Bombay, opens May 25th – September 19th
Musée des Arts Décoratifs – www.lesartsdecoratifs.fr
Les Années 1990-2000 History of Contemporary Fashion, through May 8th
Vilac, 100 Years of Wooden Toys, through May 8th
The Art of the Automobile, The Private Collection of Ralph Lauren, through August 28th
Verre à Venise – 3 Artists, 3 Visions, through September 4th
Animal, through November 30th
Musée Jacquemart André – www.musee-jacquemart-andre.com
Dans l'Intimité des Frères Caillebotte, through July 11th
La Maison Rouge – www.lamaisonrouge.org
Tous Cannibales,through May 15th
Chiharu Shiota, Home of Memory, through May 15th
La Maison Européenne de la Photographie – www.mep-fr.org
L'Objet Photographique, through June 19th
Patrick Tosani, through June 19th
Musée Maillol – www.museemaillol.com
Miró Sculpteur, through July 31st
Mona Bismarck Foundation – www.monabismarck.org
Gustave Corbet and the Love of Nature, through June 4th
Muséum National d'Histoire Naturelle – www.mnhn.fr
Parcours à la Ménagerie, through December 31st
Dans l'Ombre des Dinosaures, through June 13th
In the Wake of Sharks, through May 8th
Foundation Cartier – www.foundation.cartier.com
Vaudou, through September 25th
Musée d'Art Moderne de la Ville de Paris – www.mam.paris.fr
Apartès, through May 7th
Van Dongen, through July 17th
Musée National de la Légion d'Honneur – www.legiondhonneur.fr
Napoléon's Imperial Jewels, through May 29th
Pinacothèque – www.pinacotheque.com
Le Voyage Imaginaire de Hugo Pratt, through August 21st
Cinémathèque – www.cinematheque.fr
Stanley Kubrick Retrospective, through July 11th
Musée National de la Marine – www.musee-marine.fr
Paquebot France, through October 23rd
Australian Embassy / 4, rue Jean Rois, Paris 15th
Dennis Nona, Entre Ciel, Terre et Mer, ou le Mythe Revisité, through May 20th
Ateliers d'Art et Design – www.ateliersdeparis.fr
An exhibition displaying the work of many talented artists in conjunction with the Mairie de Paris
Through May 28th
Musée Zadkine – www.zadkine.paris.fr
Frédérique Lucien – Introspectives, through September 4th
Atelier 7 – www.atelier-7.com
Charwei Tsai, May 25th – June 24th
Giverny Impressionists Museum – www.museedesimpressionnismesgiverny.org
Bonnard en Normandie, through July 3rd
Popular Music Venues – Highlights of May
Contemporary, Rock, R&B, Jazz
Bercy – www.bercy.fr
17   Sade
26   Yusuf (Cat Stevens)
30, 31   Roger Waters – The Wall Live
Salle Pleyel – www.sallepleyel.fr
3   Hilary Hahn – Valentina Lisita
5    Orchestre Symphonique du CRR de Paris
6    Orchestre Philharmonique de Radio France: Myung –Whun Chung, Conductor
7, 11   Orchestre de Paris, Swing Lenny: Philippe Aiche, Conductor
8, 29   Musiciens de l'Orchestre National d'Ile-de-France: David Levi, Conductor
10   Russian National Orchestre: Mikhail Pletnev, Conductor
11    Radu Lupu on piano
12    Janine Jansen on violin with Itamar Golan on piano
14    Sylvain Luc and Friends
16, 29   Orchestre Cologne: Laurent Petitgirard, Conductor
17   Orchestre et Choeur du Capitole de Toulouse: Tugan Sokhiev, Conductor
18   Académie de l'Orchestre de Paris: Sae Lee on piano, Miha Rogina on saxophone
18, 19   Orchestre de Paris: Paavo Jarvi, Conductor – Gautier Capuçon, cello
20   Orchestre Philharmonique de Radio France: Peter Oundjian, Conductor
21    Western-Eastern Divan Orchestre: Daniel  Barenboim, Conductor
22   Wynton Marsalis Quintet & Richard Galiano
25   Orchestre de Paris: Paavo Jarvi, Conductor – Leif Ove Andse, piano
26   Orchestre Philharmonique du Luxembourg: Emmanuel Krivine, Conductor – Julie Fischer, violin
27   Orchestre Philharmonique de Radio France: Nikolaj Znaider, Conductor and violin
28   Orchestre Philharmonique de Radio France: Nikolaj Znaider, Conductor
28   Orchestre Pasdeloup: Wolfgang Doerner, Conductor – Patrice Fontanarosa, violin
30, 31   San Francisco Symphony: Michael Tilson Thomas, Conductor – Christian Tetzlaff, violin
31   Musique d'Europe  Centrale: François-Xavier Roth, Conductor
L'Olympia – www.olympiahall.com
3   Yael Naim
4   Hindi Zahra
5   Joe Bonamassa
6-8    Michelle Torr
9   Sufjan Stevens
11-21    Zazie
16   Cock Robin
22   Jocelyne Beroard
23   Queens of the Stone Age
24   Line Renaud
27   Katerine
29   Il Etait Une Fois Luis Mariano
31   Groundation
Le Zénith – www.zenith-paris.com
5   Cali
6   Tri Yann
7   La Fouine
10, 11   Ben Oncle Soul
12   Zucchero
14   Tunisie 100%
20   Soprano
21   Maroc 100%
27   La Nuit du Kompa
28   F*** Me I'm Famous
La Maroquinerie – www.lamaroquinerie.fr
2   Ron Sexsmith
3   Florie
4   Brisa Roché
5   Monarchy
6    Ziggi  Recado
8   Last Days of April
9   Roger Moret & The Disasters
10   Gérald de Palmas
12   Psykick Lyirkah
13   La Ruda
15   Atari Teenage Riot
16   Josephe d'Anvers
18   30H!3
20   Wiz Khalifa
21   13 & God
23   Okkervil River
24   Cyril Mokaiesch
26   Kissinmas + Subway
30   The Tallest Man on Earth
La Cigale – www.lacigale.fr
3   Les Franglaises
5   Metronomy
7    Anne Sylvestre
9   Alela Diane
10   Nikki Yanofsky
12    Panic! At the Disco
17    Beppe Grillo
18    Cristina Branco
19   Catherine  Ringer
23   Alex Beaupain
24, 25 Keren Ann 101
27   The Sonics + The Masonics
28, 29    Audrey Lamy
30, 31   Stacy Kent
Jazz Concert – Grand Foyer du Chatelet – www.chatelet-theatre.com
23   Lazhar Cherouana  & Trio Elégiaque
Jazz Clubs – The Jazz Age has never really passed in Paris.  So for the best venues around, you can check out the clubs listed below.
Sunside/Sunset – www.sunset-sunside.com
Le Caveau de la Huchette – www.caveaudelahuchette.com
Le Duc des Lombards – www.ducdeslombards.com
Le Caveau des Oubliettes – www.caveaudesoubliettes.fr
Le Baiser Salé – www.lebaisersale.com
New Morning – www.newmorning.com
Swan Bar – www.swanbar.fr
Authors, Booksignings and Literary Events
American Library in Paris – www.americanlibraryinparis.org
4 Evenings with an Author: Joe Ashby Porter
11 Evenings with an Author:  Scott Weber
19 Evenings with an Author: Ambassador Craig Stapleton
Village Voice Bookshop – www.villagevoicebookshop.com
5 Vendela Vida reads from her latest book, The Lovers
10 Katherine Mosby reads from her latest novel, Private Affairs
12 In Memory of Hazel Rowley, friends and writers are invited to share a tribute to Hazel.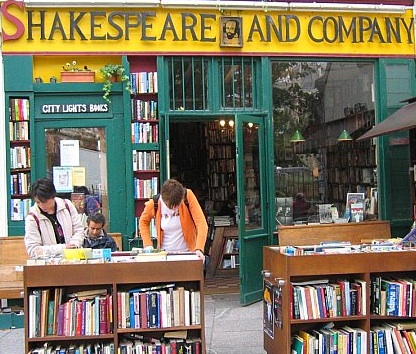 Shakespeare and Company – www.shakespeareandcompany.com
2 Siri Hustvedt and Celine Curiol go head to head discussing the cultural bias against fiction in general, and fiction written by women in particular.
6 James Shapiro speaks about his latest book, Contested Will
9 Tatiana de Rosnay reads from her latest novel, A Secret Kept
Assorted Paris Events
May Day
1 La Fête du Travail sees most of Paris close on this day and unions march in a parade best seen from Place de la Bastille.
Foire de Paris – www.foiredeparis.fr
Through 8 May Everything you could possible imagine in the realm of interior design
Portes Ouvertes des Ateliers d'Artistes du Père Lachaise – www.apla.fr
1 & 2 47 Artists and artisans open their ateliers to the public with doors open from 2 – 8pm.
L'Archipel – www.larchipel.net
9 Jay Gottlieb on piano
Le Salon de la Revue du Vin – www.larvf.com
14, 15 The 5th edition of the wine salon offers the opportunity to talk to the experts about wine.  There are also a number of wine workshops on offer; however, you will want to download your pass online and skip the queue.
Musée National de la Marine – www.musee-marine.fr
16 Beethoven, Schumann, Brahms – Lauréats de la Fondation d'Entreprise Banque Populaire
23 Paysages Maritimes Grecs – Étudiante au Conservatoire de Paris
Fête du Nautisme / The Sailing Show – www.fetedunautisme.com
14, 15 Check out what's new in boating at the Porte de Plaisance in the 11th arrondissment.
Saint Germain Jazz Festival – www.festivaljazzsaintgermainparis.com
15 – 29 The streets are alive and swingin' Rive Gauche style for the 11th annual jazz festival!
Musée Jacquemart-André – www.musee-jacquemart-andre.com
22 Fête des Enfants
Carré Rive Gauche Fair – www.carrerivegauche.com
27 – 29 You will have no trouble finding any type of precious objects at this street fair.  You can find the fair set up street side on Rue du Bac with over 100 dealers and art galleries participating.
Fête des Voisins / Neighbourhood Block Party
28 The city streets become one big landscape of Parisian parties as neighbours fill the streets and mingle.
Villette Sonique – www.villettesonique.com
27 – 1 June A music festival reserved uniquely for up-and-coming independent labels and bands.  The music starts at Parc de la Villette.
Grands Crus Tea Tasting – www.chajin-online.com
Monthly Tea Tastings in English, the first Tuesday of every month at 18H30-20H30, and the last Thursday morning of every month from 10am-12 noon.  20€/person.
Grands crus commented, with information about impact of tea utensils, type of cup & teapot for tea type, information about taste, health benefits & tea components.  Inscriptions (required 24 hrs in advance) sent to [email protected] or call 01 53 30 05 24 for more information.
Opera, Ballet and Theatre Performance
Palais Garnier – www.operagarnier.fr
The Bolshoi Ballet Premier Programme / Flammes de Paris, Choreographer Alexei Ratmansky, from May 5th – 15th
This is a ballet in four acts and seven scenes to herald the celebrations of the Franco-Russian Year.
The Bolshoi Ballet Seconde Programme / Don Quixote, Choreographers Marius Petipa and Alexander Gorski, from May 10th – 14th
Continuing in honour of the Franco-Russian year.
Rain, Choreographer Anne Teresa De Keersmaeker, from May 25th – June 7th
Proving she is one of contemporary modern dance's most important voices, Belgian Mme De Keersmaeker brings her work to the Paris stage.
Opéra Bastille –www.operabastille.fr
Tosca, Conductor Renato Palumbo, April 20th through May 18th
A singer, a painter and a police chief … an eternal opera at its best.
Le Nozze de Figaro, Conductor Philippe Jordan (A) and Dan Ettinger (B), through June 11th 2011
The Marriage of Figaro is now heading into its seventh month of sold-out performances at the Opera Bastille. A true Mozart masterpiece!
Royal Opera House of Versailles – www.chateauversailles.fr
Haendel: Julius César, Direction: Jean-Claude Malgoire, the 19th 20th and 22nd
About the Author:
Lisa Buros-Hutchins owns Your Paris Experience. If you know of other special events in Paris, or if you would like to have your event featured in this monthly column, please send an email to Lisa at:  [email protected]. Your Paris Experience is pleased to offer the Premium Members of BonjourParis.com offer a 10% discount on the public price of all services.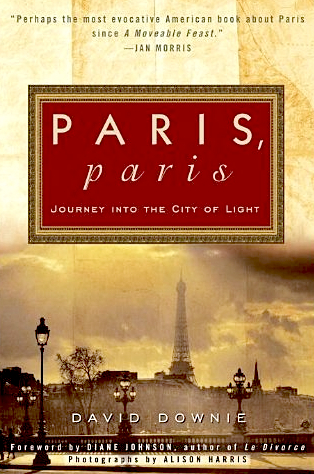 Also, visit BonjourParis French boutique, marketplace & Amazon affiliate store for all the Paris products you'll ever need. BonjourParis has hand-selected some of our favorite travel gifts, electronics, gourmet items and gadgets for our readers … plus many Paris- and France-related books for children, travelers, scholars and dreamers.
Context Travel is perfect for intellectually curious travelers. Explore Paris on docent-lead "walking seminar" tours led by scholars and experts who lead small group and private walking seminars in Paris on art, history, architecture and gastronomy. All of our walks are capped at 6 people, providing an intimate and in-depth learning experience.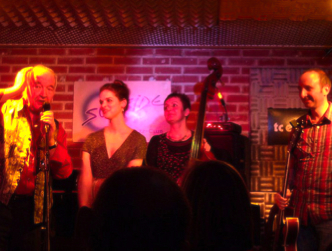 Leave a reply
Your email address will not be published. Required fields are marked *