Kid-Friendly Montmartre: Sacre Coeur, Dali Museum, Cooking Class, Little Train and more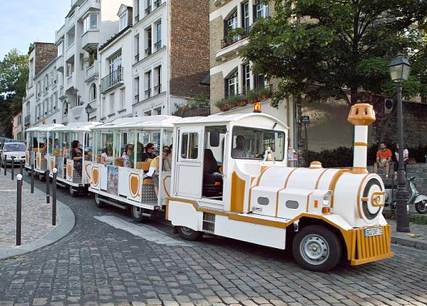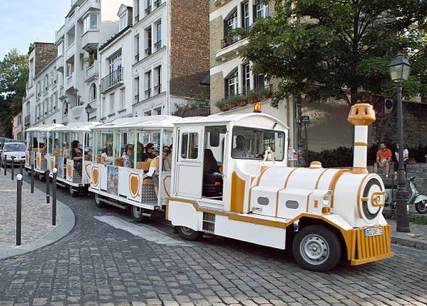 When it comes to traveling with your kids, there are two predominant schools of thought, both extreme. The first is the "why on earth would I take them with me, when I am taking a vacation to get away from them" school of thought. Admit it, if you are a parent, you've thought this, if not done it. The other extreme is "I will sacrifice every second of my time, and perhaps even my dignity, to give my kids or grandkids the perfect vacation." Many parents and grandparents surrender to this approach. If you have any doubt of this, watch some mothers run down other people's toddlers to get "that shot" of their offspring with the Giant Mouse at any Disneyland.
A happy medium exists in Paris, a place with so many different entertainment options that all can find activities to enjoy…maybe even together. Here are six sensational things you can do with your kids in the Montmartre area alone, from mastering the art of French desserts to dissecting the master of surrealism.
The Little Train of Montmartre is a cute white train starts its tour just across the street from Moulin Rouge, the world's most notorious cabaret. Well, this IS Paris . . . all joking aside, this little train ride is quite charming. On your trip up to the Sacré-Coeur, the guide will point out local sites you likely would have passed without noticing if you had not boarded. But one of the biggest advantages is that you don't have to walk up cobblestone streets with a young child in tow. For kids, it's a fun train. For adults, a small memory of childhood and some history.
Departure: place Blanche, Paris 20th
Métro: Blanche
Schedule: Daily 10am-6pm
Fare:  Roundtrip Adults €6, Children under 12 €3.50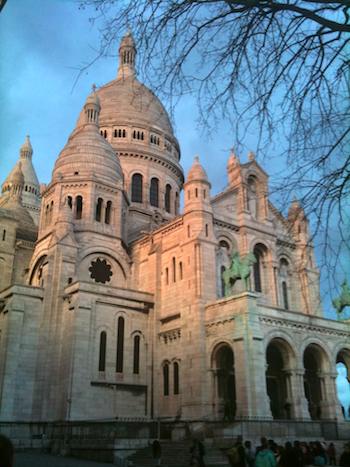 There is a fairly serious "wow" factor associated with visiting Sacré-Coeur. When you see it, you get that little intake of breath that occurs at the moment of wonderment. Look in one direction, there's the Basilique in all its glory; look the other direction and Paris is laid out before you. Admittedly, this will not hold a child's attention for too long, but the moment is worth experiencing and capturing on film.
35, rue de Chevalier-de-la-Barre, Paris 18th
Métro: Line 2, Anvers; 12, Abbesses; 4, Barbes-Rochechouart
Bus: 30, 31, 54, 80, 85, Montmartrobus (from Métro Jules Joffrin or Pigalle)
Cost: church is free; €5 to enter the dome
Hours: Basilica: 6am-11pm Dome: 9am-6pm or until 7pm in the summer
This is a find!! Cook'n with Class is a cooking school with classes for adults and kids aged 7 to 12. This is a real desserts class and not simply an exercise in watching the teacher make cookies. Dessert Chef Briony Laberthionnière takes pride in her recipes and in keeping the kids actually cooking. Children learn a variety of culinary skills, such as how to mix dough to a particular consistency, how to separate an egg with their hands, how to whisk, how to use a piping bag with different fillers, and how to present their desserts in an appealing manner. Kids adore this class so much that even the younger ones stay engaged for the full 3 hours of the class. The end results are classy and look like a very respectable "Café gourmand."
While the kids are having fun, the adults in the party may participate. You can also split up your party and have one adult stay with the kids while the others attend a cooking class in the other kitchen. Expect to leave with at least some of the goodies you prepare, so either plan to take them back to your hotel, or better yet, eat them as you wander Montmartre.
Cost €75 per child
It's surprising how appealing Dalí is to children. His sense of humor and whimsy is not lost on the young. If you are skeptical, try taking a curious 6-year-old to the Salvadore Dalí Museum and watch the immediate engagement. The museum is a bit dark and small, but big enough for kids to be thoroughly engrossed for much longer than you would imagine. Also expect a plethora of questions you that you have no chance of intelligently answering. "Why are there an ant and an egg in that woman's stomach?" "Did he leave his watch in the oven too long?" "How did he make his mustache stand out like that?" and so on. Be sure to look for the photo booth as you exit up the stairs, it is a hoot for all!
11, rue Poulbot, Paris 18th
Métro: Anvers, Abbesses
Admission: Adults €10; children under 8 free with adult
Open: Daily 10am-6pm
At some point during your day in Montmartre, you should wander here and watch the painters. It is worth it just to tell your child about the history. If you keep your expectations low, it can be fun to get a family portrait done here as well.
Open daily, rain or shine, year-round
Funicular of Montmartre
A great way to leave Montmartre is via this "cliff railway" that descends from the just below the Basilica to the "butte" of the hill. This is particularly popular with younger children, who love to sit in the front window and gawk. The ride is short in duration, but cool nonetheless. At the bottom there is also a merry-go-round and lots of little touristy shops that sell souvenirs. But beware, scam artists circle at the bottom of the funicular like sharks. If approached, just say "non" and keep walking. Also be sure check out the little Pixel alien figure, one of many that seem to have popped up around Paris…. kids love them. There is a whole conspiracy theory thing associated with this that is best left to your imagination.
Cost: 1 Métro fare each way (cashier at top and bottom)
Open: 6am-12:45am
So in one day your kids can master some French desserts and experience art by a master. They can start their day on the "Little Train" and end descending by funicular (insert Italian restaurant theme music here).  And in between everyone can watch art, be art or eat art. A fine day for all ages!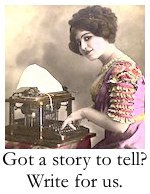 PHOTO CREDITS: Intro photo of Lucas with desserts by author; Montmartre Little Train ©Paris_Kyoto CC License; Place du Tertre portrait artist & young model ©JeffWarder; Montmartre funicular ©.v1ctor.; Other photos provided by author.
Lexy Delorme is an expat mom of two in Paris. Click on her name to learn more about her and to read other stories by Lexy published by BonjourParis.

Subscribe for
FREE

weekly newsletters with subscriber-only content.
BonjourParis has been a leading France travel and French lifestyle site since 1995.
Readers' Favorites: Top 100 Books, imports & more at our Amazon store


Have you considered letting the young ones plan part of your shared trip? Click on an image for details.
Thank you for using our link to Amazon.com…we appreciate your support of our site.
Leave a reply
Your email address will not be published. Required fields are marked *