Citron Presse: Lemon Press French Beverage With a Twist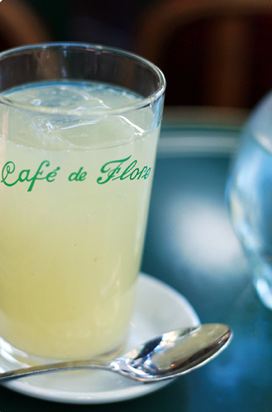 Citron Pressé
Citron pressé is a popular, refreshing drink served in French cafés. Translated as "pressed (squeezed) lemon," it's homemade lemonade at its finest. Order it in a café and you'll get a glass of freshly squeezed lemon juice, a shaker of sugar, cold water and a few ice cubes. Sprinkle in some sugar, stir, add water et voilà, a refreshing drink for summer or anytime.
Serves 1.
INGREDIENTS:
1 lemon
superfine sugar
water + ice cubes
PREPARATION:
Squeeze the lemon. Strain the juice into a tall glass. Sprinkle in some sugar, stir in the water and taste. Add more sugar if needed, put in a few ice cubes and enjoy!
Et voilà!
Debra Fioritto contributes delicious French recipes to BonjourParis—follow her at: @DebraFioritto on Twitter, Fabulous French Food, Julia's Paris & Provence and Tour de Forks Uncommon Epicurean Adventures.
PHOTO CREDIT
Café de Flore citron pressé frais ©::fanny:: CC License
Intro photo of citron pressé ©shewhoeats CC License
Grab your own free subscription to BonjourParis & be first to receive Wednesday & Sunday newsletters linked to 50 original stories monthly with travel tips & the latest from France. Since 1995, BonjourParis has been your most complete online France travel & Francophile lifestyle eZine. RSS feed available.
If it's at Amazon.com, you can get it at our Amazon.com Boutique with new items added weekly. Same competitive prices and speedy delivery & your purchases support costs of keeping BonjourParis your most complete online France travel resource.
Search hint: start at the back pages for the most recent stock.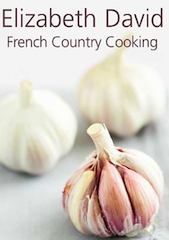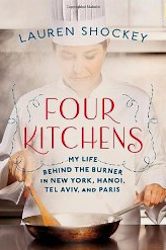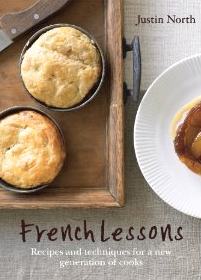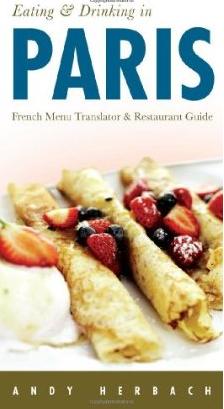 French Country Cooking by Elizabeth David [Sept 2011]
Four Kitchens: My Life Behind the Burner in New York, Hanoi, Tel Aviv and Paris [August 2011, called "a charmer"]
French Lessons: Recipes and Techniques for a New Generation of Cooks [published May 2011]. Over 300 simple recipes, a comprehensive & colorful volume on French cooking demystifies French cuisine
Eating & Drinking in Paris (5th Edition): French Menu Translator & Restaurant Guide (Eating and Drinking) [Aug 2011]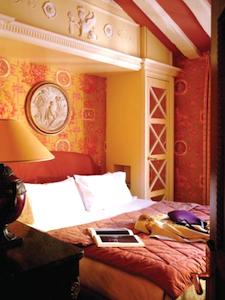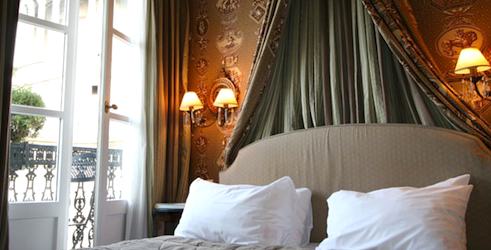 Hôtel des Grands Hommes Panthéon is a charming 3-star hotel in an 18th-century building across from the Panthéon. Welcoming front desk staff 24-hours daily. Soundproofed rooms in Empire-style décor (some w/balcony) have AC, cable TV, free Wi-Fi & minibar. On-site continental breakfast & bar. Opposite the Panthéon, near Luxembourg Garden, Latin Quarter & Place Monge "eat/drink" district. Guests return because they love the staff. Past Booking.com guests rate this hotel 8.8 of 10.
**** Eligible for the best-price match guarantee from Booking.com.

Be smart! Reserve your hotel at Booking.com…then keep shopping online & if you find a better rate for the same deal, contact Booking.com for your BEST PRICE MATCH GUARANTEE.
Bookmark this link & use it everytime you shop so your preferences are stored & deals are updated when you return: Booking.com.
Leave a reply
Your email address will not be published. Required fields are marked *