French-Parisian Bistros and Trusting Critics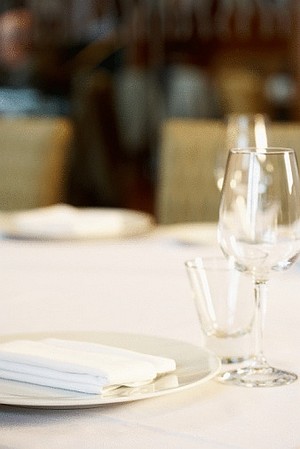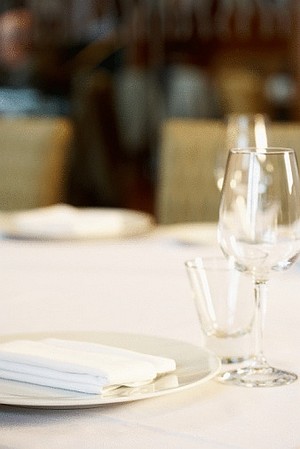 On two successive days I ate with the same keen observer at two very different bistros, both singled out for special ratings by Gilles Pudlowski in Pudlo Paris 2010, Michel Lafon, Paris 2009. The first, L'Abordage in the 8th, was his Coup de Coeur in that arrondissement and the second, Mets Gusto, his Bistro of the Year among all those in the city as well as meriting a 7/10 by Rubin in Figaroscope.
At the former, L'Abordage, the menu couldn't be more classic, items straight out of the 1950s when I first came to France: starters such as oeufs mayonnaise, ham on the bone, celery remoulade, terrines and parsleyed ham; mains such as a leg of lamb, a fish of the day, entrecote, boudin and duck; and desserts like a baba with rum, crème caramel and a groaning cheese board—all accompanied by wines selected by the house and that are reasonably priced.
The setting is classic as well, from a traditional red awning to chalkboards all over the room, with tables shoved pretty close together and no sound-proofing so the din from 50 Parisian businessmen reaches epic proportion. The day we went it was so full they were turning folks away.
In any case, this place has everything one expects in a traditional bistro: the "look," the crowd, the bustling wait-staff, simple, peasant food and uncomplicated, non-bio wines. So what was wrong? Well, it was what it was—simple peasant food one could have had in 1950 or in most neighborhood bistros—but Coup de Coeur? I dunno.
In contrast, the latter, Mets Gusto, is a contemporary bistro, run by two men who come from high-grade places: the front man from the Trianon in Versailles, the chef through the Ducasse system, recently Le Cinq. Here the offerings were (1) quite varied, (2) all over the lot and (3) not speaking to either of us.
The special of the day was a 19E sautéed mackerel with an escabeche sauce and fennel and they had items such as a warm octopus salad with spinach, foie gras, various fish, scallops, some meat and for dessert a prune clafoutis, rice pudding and a pineapple with caramel and pineapple ice cream.
Despite liberal doses of salt and pepper and high hopes, there was just nothing exciting here.
Now, how can it be? Were my friend and I (who by the way, has lived in Paris longer than I) there off days, ordering the wrong things, misled? – yes, to the last.
Whom do you trust? Not the big boys this time.
Blog: John Talbott's Paris at http://johntalbottsparis.typepad.com/john_talbotts_paris/
©by John Talbott 2010
Please post your comments or questions and let them flow. Register HERE to do so if you need a free Bonjour Paris user name and password.
Looking for the perfect wine to serve with your meals?  Wine.com has one of the biggest selections of wine on the internet.
Leave a reply
Your email address will not be published. Required fields are marked *