French Cheese: Start with the Chevre Goat Cheeses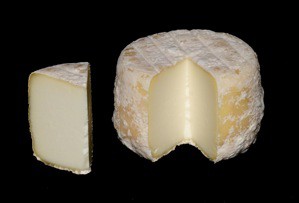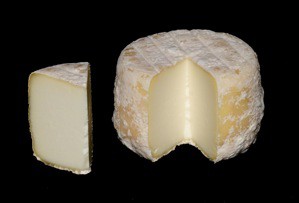 You've finished the main course of a wondrous French dinner, and then you see it rolling your way. That long wide cloth-covered cheese table, loaded down with so many cubes, wedges, and rounds that you risk being overwhelmed in spite of indulging in a fine meal to this point.
Who hasn't felt puzzlement mixed with desire at the sight? Who hasn't hesitated to choose when results can range from eye-watering bitter sharp, to an odor that competes with rancid meat, to a blandness that makes you wonder why the farmer even bothered. Those who live here or travel frequently to France have likely developed a strategy for "tackling the cheese board," be it ordering tried and true favorites or chancing a "newbie" that pairs with what wine remains.
First-time visitors to France or those who rarely experience the big board may seek aid from the waiter, who usually is happy to point and delve into names and regions. But your server may not present in English and there is also a tendency to rattle off the names so quickly that you may have to use your basic French to, at minimum, request a repeat performance.
Here's one suggestion for making friends with the cheese board without endangering either waistline or pride: start with the goat. Not just any goat, but a goat from an Appellation d'origine contrôlée (AOC) region, which translates as "controlled designation of origin." Yes, we are in France, where goats can hail from the same league as a very fine wine!
Because they are produced most everywhere in France, chèvre goat cheeses will most certainly be arranged across a cheese board. Chèvre tends to be mild, creamy and filling; at the same time, it pairs well with many types of wines and does not involve risks required to sample the likes of a ripe époisse or roquefort, nor does it have the richness (and calories) of a double cream St. André. Loire Valley goat cheeses are a good place to start, specifically with le crottin de Chavignol from the village with the same name.
The village of Chavignol has produced this world-famous goat cheese since the 16th century. Originally the cheese was enjoyed daily with the area's bread and wines, usually Sancerres. Like wine, cheese has its own taste of the land, le terroir, which involves complexities of regional herbs, mushrooms, grains, even the aroma of caves. An ancestral production criteria demands exact measurements: rapidly pressurized milk, 24-48 hours of curdling, pre-straining through cloth before molding in plastic containers called faisselles. Salt is then added and the curing process begins. The final product is cylindrical in shape, slightly bulbous in the center, with a smooth exterior that may be covered with a thin layer of white or blue flour. Inside, the cheese is straightforward, airy, smooth and delicate. As it matures, its aroma evolves from that of crème fraîche toward autumnal sous-bois or underbrush. Like wine, crottin de Chavignol has earned an appellation (AOC).
Start your personal "aficionado's list" with goat cheese like a simple crottin or even the more delectable crottin de Chavignol, which can lead to more delicious discoveries after you master the myriad of goat options. You're at least sure to no longer be as daunted the next time that laden-down cheese board arrives. Keep in mind, however, that the world of French cheese is like France herself, to be discovered continually, more than once, over and over, in all her subtleties and incarnations.
Kathleen Burke is a writer and lover of France who lives in Paris and Massachusetts. Her most recent book on France is Vieilles Filles and Other Tales from France.
Subscribe & be first to receive 50 original France travel & French lifestyle stories every month: free subscription. Search the BonjourParis library of over 6000+ stories & find it's your most complete online France travel resource since 1995. RSS feed available.
Check out our Amazon.com Boutique for the very latest stock in anything & everything for travelers & Francophiles. Books, fashion, electronics, accessories, home décor & more. New items added weekly. Same competitive prices & speedy delivery & your purchases support costs of keeping BonjourParis the most complete France travel resource.
Search hint: start at the back pages for the most recent stock.
Short-cut to our 100 TOP SELLING ITEMS

(please wait for widget to load)
We recommend hotels we know & which are rated highly by recent past guests:

Be smart! Reserve your hotel at Booking.com…then keep shopping online & if you find a better rate for the same deal, contact Booking.com for your BEST PRICE MATCH GUARANTEE.
Bookmark this link & use it everytime you shop so your preferences are stored & deals are updated when you return: Booking.com.
Leave a reply
Your email address will not be published. Required fields are marked *