France News Daily: Opera Restaurant at Palais Garnier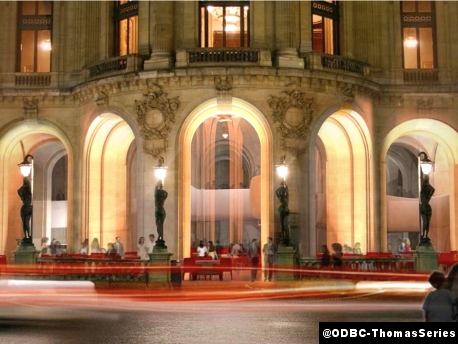 New Paris restaurant, L'Opéra, opening on June 27 at Opéra Garnier BonjourParis France News DailyDali WiederhoftPARIS, June 8—Opéra Garnier is finally getting its own restaurant and the contemporary design by restaurant designer Odile Decq is already drawing notice from restaurant designers and architects.   Owners Jean-Philippe and Pierre-François Blanc invested six million euros in creating
L'Opéra
, the new restaurant-lounge located in the former palace listed on the
National Commission of Historical Monuments
. As in the US, working within construction limitations and standards applied to French historic buildings is challenging. "All our facilities, piers, mezzanines and equipment were integrated into the site without touching the stones," Pierre-Francois Blanc was quoted as saying in
le JDD
.   Odile Decq designed a striking décor that appears in architectural renderings as a hovering white cloud above bars and dining areas with brilliant red banquettes, tables and chairs. Add in dramatic lighting and huge white undulating glass panels to create a "wow" first impression when entering the former side door used for season subscribers and VIPs. Some have described the interiors as resembling the 2011 
Anish Kapoor
"Monumenta" exhibition held at the Grand Palais museum. L'Opéra will have 170 seats inside on two levels and another 180 on the terrace located opposite the new Apple computer store. And the food? Chef Christopher Aribert, who possesses two Michelin stars, and Yann Tanneau have created a menu that blends traditional and modern dishes priced in the neighborhood of 40 euros for lunch and 60 euros for dinner, according to Pierre-François Blanc. Going beyond the typical "eat local" food trend, the restaurant will serve honey from bees kept atop the building. PRACTICAL INFORMATION
L'Opéra Restaurant
Tél: 01 4268 8680 Place Jacques Rouche, Paris 9th Hours: plans to open until 12mid View a photo slideshow about the
bees atop Palais Garnier
Grab your own
free subscription
to BonjourParis & be first to receive Wednesday & Sunday newsletters linked to 50 original stories monthly with travel tips & the latest from France. Since 1995, BonjourParis has been your most complete online France travel & Francophile lifestyle eZine. RSS feed available. If it's at Amazon.com, you can get it at our 
Amazon.com Boutique
with new items added weekly. Same competitive prices and speedy delivery & your purchases support costs of keeping BonjourParis your most complete online France travel resource. Search hint: start at the back pages for the most recent stock.   Five Hundred Buildings of Paris contains photographs and neighborhood tours of the greatest buildings and monuments in Paris. Information includes the building's name, location, year of completion or renovation and historical highlights. Order
Five Hundred Buildings of Paris
at our Amazon.com French Marketplace.
SUBSCRIBE
ALREADY SUBSCRIBED?
BECOME A BONJOUR PARIS MEMBER

Gain full access to our collection of over 5,000 articles and bring the City of Light into your life. Just 60 USD per year.

Find out why you should become a member here.

Sign in

Fill in your credentials below.
New Paris restaurant, L'Opéra, opening on June 27 at Opéra Garnier
BonjourParis France News Daily
Dali Wiederhoft
PARIS, June 8—Opéra Garnier is finally getting its own restaurant and the contemporary design by restaurant designer Odile Decq is already drawing notice from restaurant designers and architects.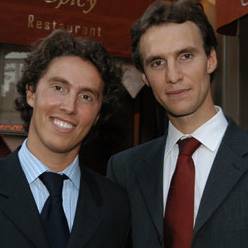 Owners Jean-Philippe and Pierre-François Blanc invested six million euros in creating L'Opéra, the new restaurant-lounge located in the former palace listed on the National Commission of Historical Monuments. As in the US, working within construction limitations and standards applied to French historic buildings is challenging.
"All our facilities, piers, mezzanines and equipment were integrated into the site without touching the stones," Pierre-Francois Blanc was quoted as saying in le JDD.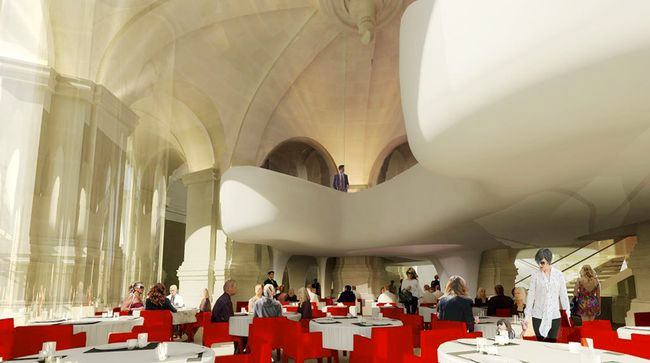 Odile Decq designed a striking décor that appears in architectural renderings as a hovering white cloud above bars and dining areas with brilliant red banquettes, tables and chairs. Add in dramatic lighting and huge white undulating glass panels to create a "wow" first impression when entering the former side door used for season subscribers and VIPs. Some have described the interiors as resembling the 2011 Anish Kapoor "Monumenta" exhibition held at the Grand Palais museum.
L'Opéra will have 170 seats inside on two levels and another 180 on the terrace located opposite the new Apple computer store.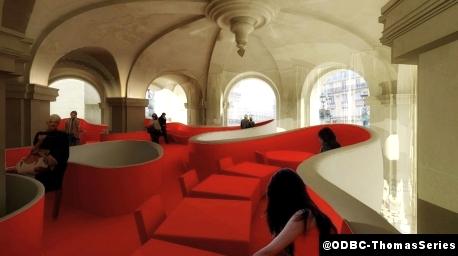 And the food? Chef Christopher Aribert, who possesses two Michelin stars, and Yann Tanneau have created a menu that blends traditional and modern dishes priced in the neighborhood of 40 euros for lunch and 60 euros for dinner, according to Pierre-François Blanc. Going beyond the typical "eat local" food trend, the restaurant will serve honey from bees kept atop the building.
PRACTICAL INFORMATION
Tél: 01 4268 8680
Place Jacques Rouche, Paris 9th
Hours: plans to open until 12mid
View a photo slideshow about the bees atop Palais Garnier
Grab your own free subscription to BonjourParis & be first to receive Wednesday & Sunday newsletters linked to 50 original stories monthly with travel tips & the latest from France. Since 1995, BonjourParis has been your most complete online France travel & Francophile lifestyle eZine. RSS feed available.
If it's at Amazon.com, you can get it at our Amazon.com Boutique with new items added weekly. Same competitive prices and speedy delivery & your purchases support costs of keeping BonjourParis your most complete online France travel resource.
Search hint: start at the back pages for the most recent stock.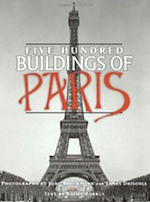 Five Hundred Buildings of Paris contains photographs and neighborhood tours of the greatest buildings and monuments in Paris. Information includes the building's name, location, year of completion or renovation and historical highlights. Order Five Hundred Buildings of Paris [Sept 2010 release] at our Amazon.com French Marketplace.
More in 9th arrondissement, architecture, Dining in Paris, French architecture, French news, Monument, Opera Garnier, Opera restaurant, Paris restaurants
---
---