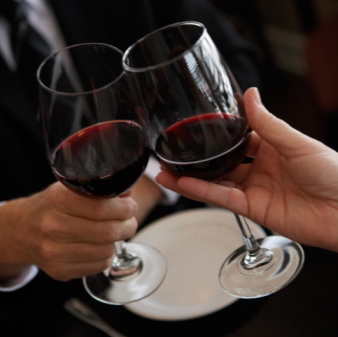 Twice in recent days my eating partners and I have been offered choices for main courses but we had to pick the same choice for each of us. What is this?
Now, certainly for years there have been forced choices of formulas and "menus," most famously at small country auberges. And places like Daniel Rose's Spring and Bigarrade have a set menu and you get what you get—but you know the rules in advance. In addition, a place like Le Grand Pan has lots of plats for one on the carte, and the chalkboard has several more for two, so you have a choice.
But at both Kei and Comme Chez Maman, no such luck: you and your companion will both have the same thing, so you'd better both like it. At Kei, you have a choice between two meats, but you and your companion must agree on one, while at Chez Maman (it's just like home, right?) you've got tons of choices, but ditto.
Do I like it? Not really. While I get along with my wife and other eating partners just fine, we like slightly different things. Colette typically picks a healthy fish, and I a piece of unhealthy offal. I suppose we could both order fish offal in a one-main-course establishment—though abats de mer doesn't sound any more promising.
So, how am I to judge a place from one main course? Other than going back repeatedly, I can't.
The places I like, but think are erring in forcing you both to eat the same thing, are:
Practical Details
Kei

5, rue du Coq-Heron in the 1st (Métro: Louvre-Rivoli, Étienne Marcel)
T: 01.42.33.14.74
Closed Sundays and Mondays
Lunch menus for 38 and 48 €; dinner 75 and 95 € for 4, 5, 6 and 8 courses respectively)
Comme Chez Maman
5, rue des Moines in the 17th (Métro: Rome, Brochant)
T: 01.42.28.89.53
Closed Sundays
Weekday formula is 15 €, à la carte 35-50 €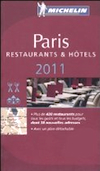 The 2011 edition of MICHELIN Guide Paris 2011 contains obsessively-researched recommendations to about 420 restaurants and 60 specially selected hotels with character and charm. Order yours with a quick click: