BUZZ: Sur Mesure par Thierry Marx & Pottoka
Sur Mesure par Thierry Marx, Mandarin Oriental, Paris 1st
Sur Mesure is the culinary cocoon of the year. Minimal white décor for the 40-seater space, by architects Patrick Jouin and Sanjit Manku, is the perfect backdrop for the techno-émotionnelle cuisine presented by Matrix man, Thierry Marx.
Have a drink in Bar 8, or in the garden, then pass through the heavy glass doors into a strange universe like no other. Guests already installed smile. What? Unusual for Paris, but here you're part of an exclusive club, you may have met at Château Cordeillan-Bages, Marx's former 2-star address, whatever, you're A-list, darling. Marx pops out of the kitchen to greet, suggests a glass of champagne, and there's celeb sommelier David Biraud, you know, from Le Crillon, Meilleur Sommelier de France 2002 and Finalist, 2010 du Concours du Meilleur Sommelier du Monde. You'll discover a somewhat conservative wine book, with separate leather-bound tome, written by Le Matrix, describing the vineyards. The equivalent to a coffee table book, great conversation piece if you're on a first date; and there are those tricky moments when chit-chat goes AWOL.
The tables are fairly low so when the tall guy comes to ask if you want eleven dishes or five, you could be forgiven for feeling a tad intimidated, like, honey I've shrunk. Get over it and order the eleven, you only live once. Skimp on the wine if you must, order a carafe of water instead of mineral. I found a pleasant red Bio 100% Carignan 2008 Vin de Pays de l'Hérault "Le Pigeonnier" 55€ and a white Montlouis sur Loire Clos de Breuil at 45€. By this time you'll be thinking, what the hell, might as well impress the Berlutis at the next table, so the Burgundy, Mazis Chambertin AOC Chapelle Chambertin will do the trick at 2,500€.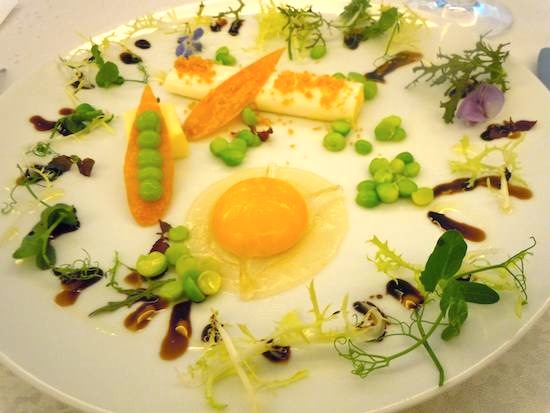 Then there's a bit of a wait, no bread, a few minimal tuiles that taste like a spaceman's lunch. The wine arrives, the water . . . so where's the beef? You look at the Berlutis, they look at you, raise their eyebrows. Hunger and expectation are as sharp as a Laguiole knife. Finally, the first course arrives, and it's a minimal Betterave structure et déstructure, still no bread, a little disappointing. However, when Oeuf éclaté arrives you blink at a work of art, variations on a theme of egg, the white reworked to form a jelly disc which covers the yolk (see photo). Some of the peas are not peas but are reconstructed, it's what Matisse would paint if he were alive today. Now we're on the road to the stars. And when bread arrives, it's a rectangle of spelt and grain, almost honey cake, not as sweet.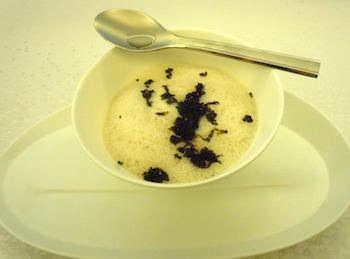 Semi-Pris de coquillages, longuet Caviar d'Aquitaine, with a fragrant spuma of coquillages, is a play on textures, probably created in the FoodLab by Le Matrix. Excellent chestnut bread. Langoustine, melon rôti sans cuisson, is a delicious enigma. This is followed by Le Matrix's signature Risotto de Soja. He says soja's his favourite ingredient because it lends itself to any dish, Oriental or Occidental. And he's right: it's divine, feather light, topped with shaved truffles, a finger of truffle oil, and zero calories. Next foie gras, pêche, verveine, then Sole, pamplemousse-gingembre, riz soufflé.100% Sarrasin bread, just from the oven.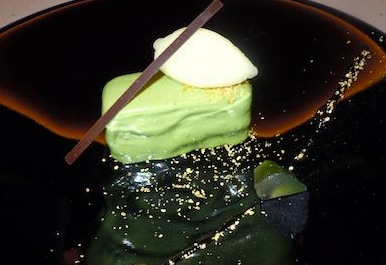 The main could be either Volaille de Bresse en deux cuissons, amandes et girolles or Agneau, olives noires, coeur de tomate. Or it may be beef, Matrix style, according to  market and season. Dessert (sugarless) is in three services: Sweet Bento, a triple stacked white ceramic tower of micro fruit tarts, mini cherry biscuits and tiny chocolate cubes. L'Ylang-ylang is frozen meringue quenelle on a bed of lemon-spiked guacamole; and Mister Green Tea's mousse of thé matcha topped with sorbet citron yuzu. In the garden, green tea and petit fours. Is it worth it? You bet.
Sic Itur Ad Astra (thus the way to the stars)
Mandarin Oriental, Paris
Tél: 01 70 98 73 00
251, rue Saint-Honoré, Paris 1st
Métro: Tuileries, Concorde
Open: Lunch Tuesday-Saturday 12-2pm; Dinner Tuesday-Saturday 7:30-9:30pm. Closed Sundays & Mondays.
Lunch 11 dishes 180€
5 dishes 75€ + wine
Dinner: 145-180€ + wine
Pottoka, Paris 7th
With the delicious success of their Left Bank Fables de la Fontaine, and a Michelin star under their toques, Sébastien Gravé and David Bottreau just opened Pottoka ("my wild little pony," loosely translated from the Basque) and it's already playing to packed houses. Located in the former Petit Bosquet, the dynamic duo have created a rugby-chic theme. High stools, a bar, trophies and memorabilia on the walls, banquettes seating about 45. Accents are on the cuisine of the Southwest, where chef Gravé hails from.
There's a menu and blackboard suggestions for market specials such as, for the first, cèpes, simply flash-fried, tender and delicious. The difference between the two bistrots is Fables showcases fish cooked in a neo-Basque style and Pottoka, meat. From at least eight starters choose Le Cochon Ibaïona and Le Cochon Ibérique, rugby man-sized portions served on wooden boards, or delicate Fondant de pastèque à la pomme verte, crevettes grillées aux épices. Mains (six plus a fish of the day, à la plancha) of Saucisses confites de chez "Ospital", pommes copeaux et béarnaise or Confit d'épaule d'agneau, mousseline de carottes au cumin go down well with the red Pic Saint Loup, by glass 4.60€, carafe 9.30€ or bottle 26€. Or the white Bordeaux Château Cadillac 2010 at 4.30€, 8.60€, 17.20€ or bottle 26€. Cheese, served with black cherry jam, is Bleu de Brebis de la ferme "Bathanoun." For desserts it has to be Gâteau Basque. Or, taste Brioche Perdue, glace vanille, Fruits rouges du moment or Yaourt fermier de la "Bastide Clairence," confiture de cerises noires.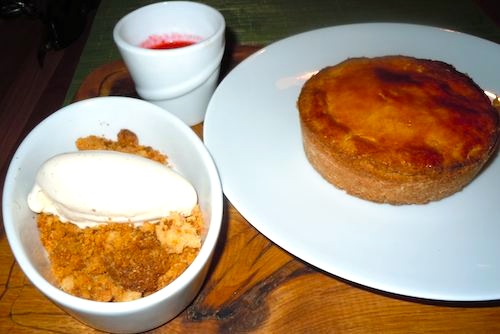 Are Gravé and Bottereau continuing a "family" tradition? Both worked for Christian Constant around the corner, and, judging by the enthusiastic clientele the other night, I wouldn't be at all surprised. Overheard at the bar: "They were obliged to open another restaurant, if you can't get into one you can get into another, let's hope they continue."
Gâteau Basque
Ingredients:
2 cups flour
6 oz (12 Tbs) butter
2 eggs
3/4 cup sugar
1 teaspoon baking powder
1/2 cup black cherry jam
1/2 Tbs butter and 1 Tbs flour to prepare the mold
1 yolk for decorating the cake
Directions:
Pre-heat oven to 400 degrees Fahrenheit.
Using 1/2 Tbs, butter a round 7″ pan. Coat the pan with flour.
In a bowl, mix flour, sugar and baking powder together. Add eggs and soft butter.
Split the dough into 2 parts, roll one out and place it in the pan, rising up the side of the pan by 1/2".
Pour jam on top of dough.
Roll the second part of the dough on the table (after sprinkling some flour on the table) to form a round crust the same size as the pan.
Put on top of the jam and stick the edges with the bottom dough. It is important to keep the jam inside the crust.
Mix an egg yolk with a few drops of water. Paint on top of the crust.
Cook for 25 minutes – serve warm with cream or ice cream.
Pottoka
Tél: 01 4551 8838
4, rue de l'Exposition, Paris 7th
Métro: Ecole Militaire
Shut: Sunday
Menus  Lunch 17-22€
Dinner average spend 45€ + wine
Pottoka & Les Fables de la Fontaine on Facebook
Margaret Kemp is a Cordon Bleu graduate who spent a year traveling the world, working and watching in the kitchens of top chefs from Sydney, Australia via Bangkok, Hong Kong, California, New York and France. She reports for BonjourParis on the latest European trends, restaurants and hot spots.
If it's at Amazon.com, you can get it at our Amazon.com Boutique with new items added weekly. Same competitive prices and speedy delivery & your purchases support costs of keeping BonjourParis your most complete online France travel resource.
Search hint: start at the back pages for the most recent stock.
Short-cut? Check out
Current Favorites
for the daily top sellers.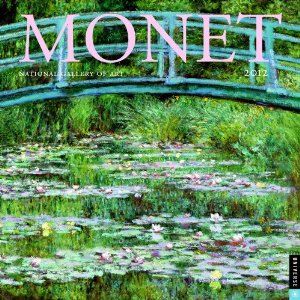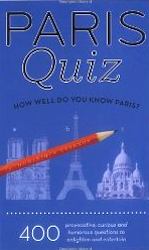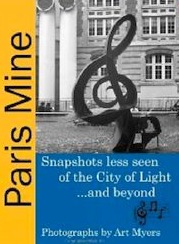 Be smart! Reserve your hotel at Booking.com…then keep shopping online & if you find a better rate for the same deal, contact Booking.com for your BEST PRICE MATCH GUARANTEE.
Bookmark this link & use it everytime you shop so your preferences are stored & deals are updated when you return: Booking.com.
Hôtel des Pavillon des Lettres is a chic & romantic 4-star Right Bank hotel near the Champs-Elysées, Fauchon, Hédiard, Place Vendôme, rue St-Honoré, Madeleine market, Opera Garnier, Olympia concert hall, movies & restaurants. Free Wi-Fi, AC, flat-screen TV, iPod station, etc. Bar, tea-room & library on-site. Past guest reviews rate this hotel a score of 9.5 of 10 at Booking.com. Romantic, elegant & this hotel qualifies for the best-price match guarantee from Booking.com.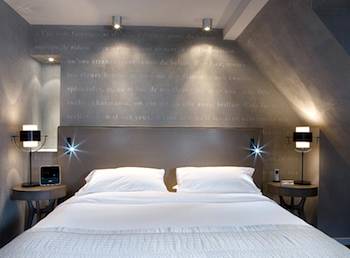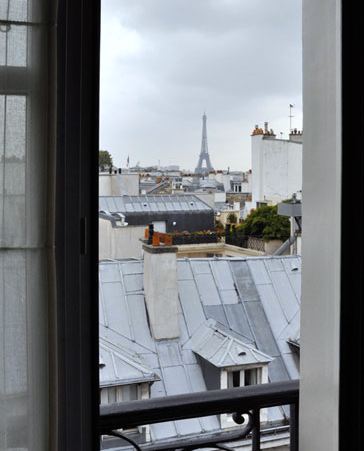 One-stop shopping for car rental & international air travel deals:
Car rentals at competitive rates, no drop fees & a 5% discount for BonjourParis.com readers who use this link to Auto Europe Car Rental
Don't overlook Auto Europe for international flights, click Auto Europe Flights
Leave a reply
Your email address will not be published. Required fields are marked *