Alesia Cafe by Photojournalist Clay McLachlan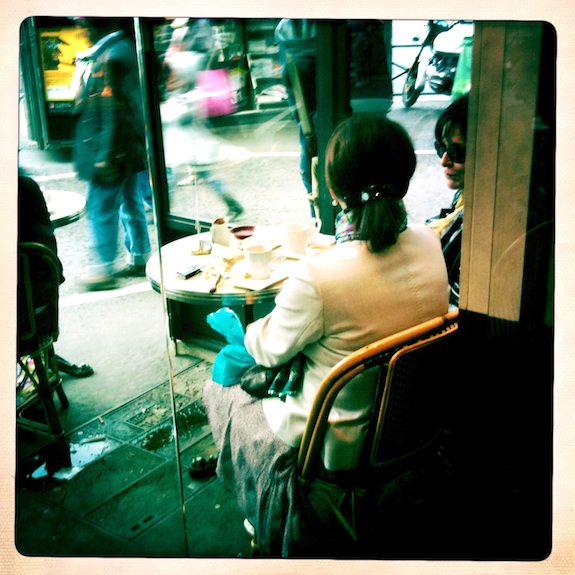 Alésia Café
Strolling around Paris, with or without a poussette (child's stroller), is absolutely one of the most satisfying activities to do, especially during long summer evenings with light in the sky until nearly 11pm.
Rue d'Alésia is a wonderful and vibrant street in the southern section of the 14th arrondissement. It helps as well that there is a new boulangerie right on the corner that sells amazing pastry as well as offering friendly bar/café service. I highly recommend wandering around the neighborhood when you feel like discovering someplace unfamiliar to you where you will find a brisk business at the nearby fromagerie and two large movie theaters to stop and relax.
Technical Details: iPhone 3Gs, Hipstamatic App, John S Lens, Ina's 1969 Film.  No post production.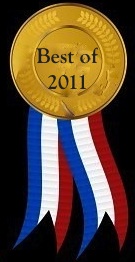 This photograph is a Readers' Favorite and "Best of 2011."

Clay McLachlan is a Paris-based photojournalist with a clientele that includes internationally acclaimed top chefs, resorts and restaurants. His work has been published in award-winning books you can learn about at Clay McLachlan.com. Clay shares a slice of life in France and beyond in a photo published weekly in BonjourParis.
Subscribe now for your own free subscription to BonjourParis & we'll send you Wednesday & Sunday newsletters that link to original France travel stories, news, recipes and travel photography. 50 original stories monthly from your most complete online France travel & Francophile lifestyle eZine. RSS feed available.
Clay's books are available here:
Eric Kayser's New French Recipes
by Eric Kayser, Yair Yosefi and Clay McLachlan
Beyond the Bread Basket: Recipes for Appetizers, Main Courses, and Desserts
by Eric Kayser, Clay McLachlan and Yair Yosefi
French Cooking: Classic Recipes and Techniques by Hubert Delorme, Vincent Boue, Clay McLachlan and Paul Bocuse
Clay's newest award-winning book with bonus DVD, Encyclopédie du Chocolat in French
If you can get it from Amazon.com, you can get it at our Amazon.com Boutique. Same competitive pricing and speedy delivery as your purchases support costs of keeping BonjourParis your most complete online France travel resource. Merci in advance for your support—we appreciate every centime. Search hint:: start at the back pages for the most recent stock.
Short-cut? Check out Current Favorites for the daily top sellers.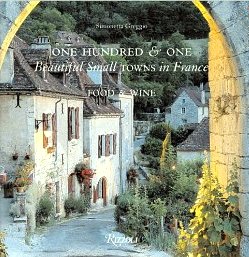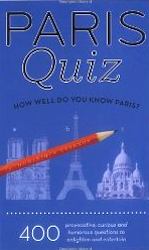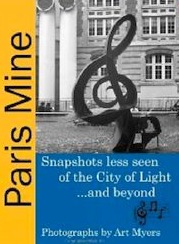 Be smart! Reserve your hotel at Booking.com…then keep shopping online & if you find a better rate for the same deal, contact Booking.com for your BEST PRICE MATCH GUARANTEE.
Bookmark this link & use it everytime you shop so your preferences are stored & deals are updated when you return: Booking.com.
Hôtel des Pavillon des Lettres is a chic & romantic 4-star Right Bank hotel perfect for shoppers who want to be near the Champs-Elysées, rue St-Honoré, Madeleine market, Opera Garnier, Olympia concert hall, movies & restaurants. Free Wi-Fi, AC, flat-screen TV, iPod station, etc. Bar, tea-room & library on-site. Past guest reviews rate this hotel a score of 9.5 of 10 at Booking.com. Romantic, elegant & this hotel qualifies for the best-price match guarantee from Booking.com.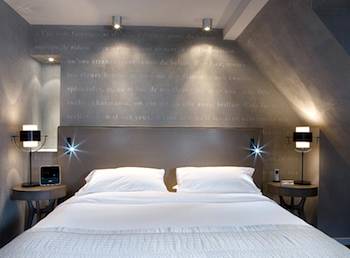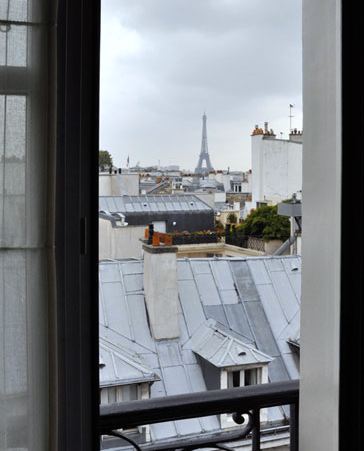 One-stop shopping for car rental & international air travel deals:
Car rentals at competitive rates, no drop fees & a 5% discount for BonjourParis.com readers who use this link to Auto Europe Car Rental
Don't overlook Auto Europe for international flights, click Auto Europe Flights
Leave a reply
Your email address will not be published. Required fields are marked *