France Miniature: Not Just for Kids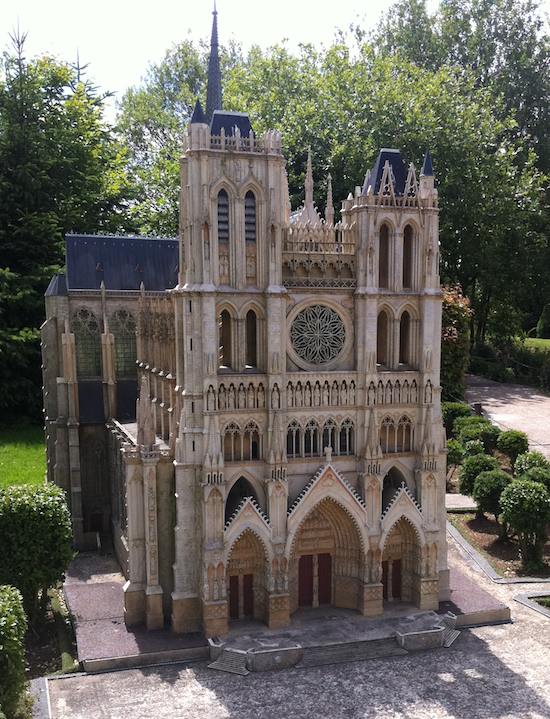 Planning your first visits: the most-visited Paris destinations
So, you're planning your trip to Paris, a traveler's time is precious, and the burning question in your mind is, "What should I see?" According to the Paris Convention and Visitors Office, the Top 10 Most Visited Paris museums and monuments include some of my Top 5: the Eiffel Tower, the Arc de Triomphe, the Louvre, Champs-Elysées,and Notre-Dame. If you have visited before, the list might be expanded to include: Musée d'Orsay, the Latin Quarter, Sacre Coeur and Centre Pompidou.
Special interests: cemetery, shopping, Versailles and Disneyland Paris
Slightly more off the beaten path are sites that attract "special interest" travelers. For example, if you are a poet, neo-romantic, music lover or have "Goth" tendencies, you might pencil Père Lachaise Cemetery into your respective itinerary. If you are a shopaholic with money, you will likely be making tracks to Le Bon Marché, Galeries Lafayette or avenue Montaigne designer boutiques, depending on how much cash you want to spend. If you are an architecture buff or basic misanthrope seeking to escape the hoards of summer tourists, you might take the train out to the palace gardens of Versailles . . . where you will, unfortunately, meet more hoards. Theme park junkie and/or parent? Disneyland Paris is likely to be planned for first few days of your trip. And all of the above-mentioned sites are wonderful.
Step off the well-worn tourist track
So, with all this to choose from, most will be unlikely to ever stray from these well-worn paths . . . which is a shame. Veering just a bit off any of the tourist tracks provides activities that are not only unique but also richer and more "honest" in terms of culture. It also provides the opportunity to speak with actual French people who aren't tired of hearing the same repeated travelers' questions. And isn't it always better to be an intriguing anomaly than another "tourist" on the Champs-Elysées?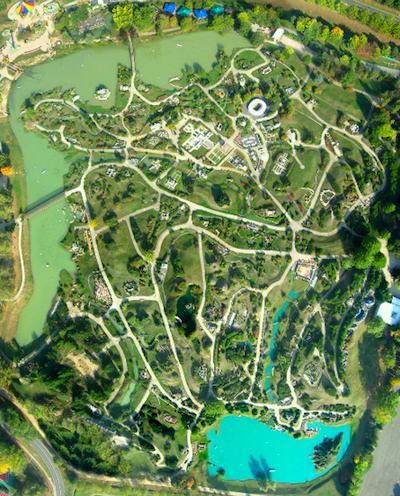 France Miniature: All of France at 1/30th scale plus an amusement park
Head just an hour outside of Paris for interesting places just begging to be seen and experienced, one of which is France Miniature. There are three really good reasons to spend an afternoon here: 1) it is all of France but in 1/30th scale; 2) you and your kids can feel like Godzilla for a day; and 3) they have an amusement park that would never be allowed to operate in the U.S.
France Miniature has an ingenious premise: France itself is the theme of the "theme park." Here you'll find all of France over 125 of its most famous sites and monuments laid out for you on walking paths, all in reduced 1/30th scale and with exquisite attention to detail. Of course you'll see the Eiffel Tower, the Palace of Versailles and major Paris sites but also have places like Brittany, Normandy, St. Tropez, the abbey at Mont St. Michel and the Roman Amphitheater in Arles. No architectural detail has been left out, in terms of both sites and details. As you roam the gorgeous landscaped grounds, you will likely be inspired to plan future visits to other sites and regions of France outside of Paris. This is an obsessive-compulsive travel planner's dream! There are roughly 30,000 bonsai trees placed on the lawns and curving paths to resemble the native flora and fauna of the regions represented. You'll even find rail lines with little miniature SNCF high-speed trains, which is intriguing to children as well as most adult men. The only thing that's not authentic about is that there are never miniature transportation strikes.
The Attack of the 50-foot Tourist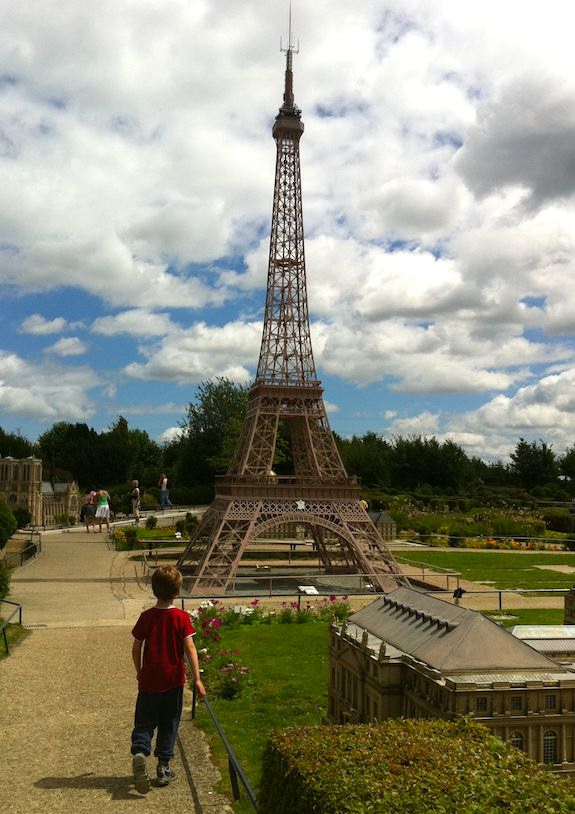 A very engaging aspect of this park's design is that the miniatures are not tiny dollhouses or even smaller models that create a sense of disassociation. No, the "miniature" Eiffel Tower is actually 33 feet tall or just over three-stories high, by U.S. standards. As a result, the proportionality works exceptionally well to give one the sense of being a 50-foot giant (or the 200-foot giant, in the case of the Eiffel Tower). One cannot help but get that Godzilla-like feeling of power. Watch children and you'll see they adore pretending to be monsters crashing through the park, even squashing the miniature tourists placed around the exhibits. Don't be surprised if this brings out your inner child as well. The park has an open feel and you may be tempted to run about yourself, even if you are way past the normal "running about" age.
The "Do it Yourself" Amusement Park in a Non-Litigious Land
The final reason for taking the time and trouble to go to France Miniature lies at the very back of the park. There, nestled next to the lake, is a "do it yourself" amusement park. There should be a pause here while the attorneys reading this have a moment to recover. OK, it's not completely unattended, there is usually one guy there to answer questions. But the rides are completely free of employee intervention. Given this, you may assume rides are of the wimpy variety; but adrenaline junkies rejoice, they are not.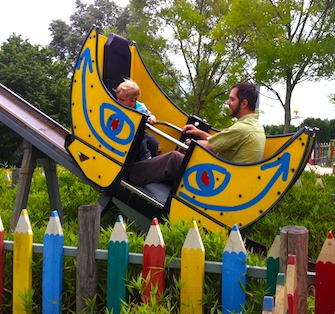 There are a few fairly gentle rides for younger kids, including a really great giant slide and a huge cone climbing area. There is also a "drop" ride that is not too scary, where you use a pulley to pull up your seat before you press a release button to "drop." However, there is also a boat ride in which you'll be launched through the air and into a lake. Mind you, the person "operating" the ride for you will be the person who just happens to be waiting in line behind you, so you'd better be nice. There is also a miniature version of the "spin you upside down" type ride and a zip line that crosses over the lake. These are not for kids, or even for adults with tendencies to read warning labels. In fact, the launched boat ride is really more for the "I want swim with the sharks" folks. See some rides in this video.
All the above elements combine together to create a park with a truly unique ambience. The miniatures give it a feeling of space, distance and history. The rides add a country fair feel. All in all, it is a marvelous break from ordinary tourists' sites and perfect for those with an adventurous spirit.
Getting there from Paris by rail or car
To get there by public transport you must take the train from either Gare Montparnasse or La Défense and get off at La Verrière. At La Verrière station, find the bus depot across from the train station. Buses arrive and depart in coordination with train arrivals and departures. Catch Élancourt local bus #411, ride 10-12 minutes and get off at France Miniature. Then it is about a half-mile walk to the park entry.
The easier option is going by rented car. It's about a 35km drive, which is really not as bad as you might dread as long as you avoid the high traffic hours and follow the signs to Élancourt.
Practical Information
France Miniature video [French]
Tél: 01 3016 1630
Boulevard André Malraux, 78990 Élancourt, in the Yvelines department
Admission: €18.50 adult; €16.50 4-14; child under 4 admitted free with adult
Hours: September-November 2011: 10am-6pm; last admission 5pm
Fast-food at park; allow 3+ hours for this excursion
RER rail + bus travel:  From Montparnasse or La Défense, take RER A to station: La Verrière; exit and take the #411 bus to France Miniature stop. You must then walk about a half mile to the park entry. If you bought a 6 Zone Navigo or Paris Visite transit pass, you are going to Zone 5, which is included in your pass for no extra cost.
TIP: ask a clerk at Gare Montparnasse or La Defénse when the last bus leaves the park so you can avoid taking that one, it will be crowded on weekends.
Driving directions: link to Driving Directions on Google Map
Parking available
Accessibility:  Wheelchair accessible
All information verified August 2011; please confirm before going on your date.
Lexy Delorme is an expat mom of two now living in Paris. This is her first story published by BonjourParis.
Subscribe now for your own free subscription to BonjourParis & we'll send you Wednesday & Sunday newsletters that link to original France travel stories, news, recipes and travel photography. 50 original stories monthly from your most complete online France travel & Francophile lifestyle eZine. RSS feed available.
If you can get it from Amazon.com, you can get it at our Amazon.com Boutique. Same competitive pricing & speedy delivery as your purchases support costs of keeping BonjourParis your most complete online France travel resource. Merci in advance for your support—we appreciate every centime. Search hint: start at the back pages for the most recent stock.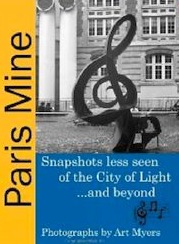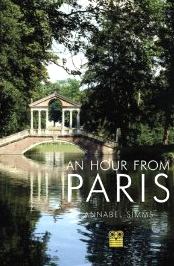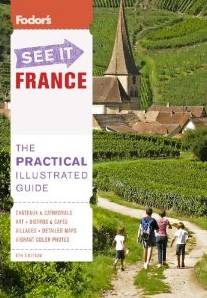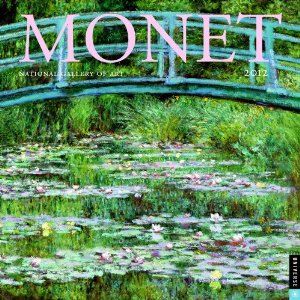 1. Paris Mine: Snapshots Less Seen of the City of Light…and Beyond [June 2011 release by noted photographer]
2. An Hour From Paris [20 destinations in the fascinating yet little-known countryside around Paris]
3. Fodor's See It France [4th edition] New in August 2011
4. Monet: 2012 Wall Calendar by Washington D.C. National Gallery of Art [new in August, museum store quality]
 

 
Hôtel de Latour Maubourg is a charming 3-star hotel located between the Eiffel Tower & Invalides in the Paris 7th. Stylish rooms have free Wi-Fi, spacious rooms, AC, flat-screen TV, etc. On-site fitness center & hammam w/ free oriental oils. Breakfast in stone-vaulted cellar or in your suite; bar on-site. Year-round heated interior courtyard. Lobby computer available to guests. Opposite Métro: La Tour-Maubourg. Near rue St Dominique & rue Cler shopping.
**** Eligible for the best-price match guarantee from Booking.com.
Be smart!

Shop around, reserve your hotel at Booking.com…then keep shopping & if you find a better rate for the same deal, contact Booking.com to request your BEST PRICE MATCH GUARANTEE. Start here at Booking.com for a hotel anywhere in the world.

One-stop shopping for car rental & international air travel deals:
Car rentals at competitive rates, no drop fees & a 5% discount for BonjourParis.com readers who use this link to Auto Europe Car Rental
Don't overlook Auto Europe for international flights, click Auto Europe Flights
Leave a reply
Your email address will not be published. Required fields are marked *