Beautiful Lyon: Perfect Overnight Escape from Paris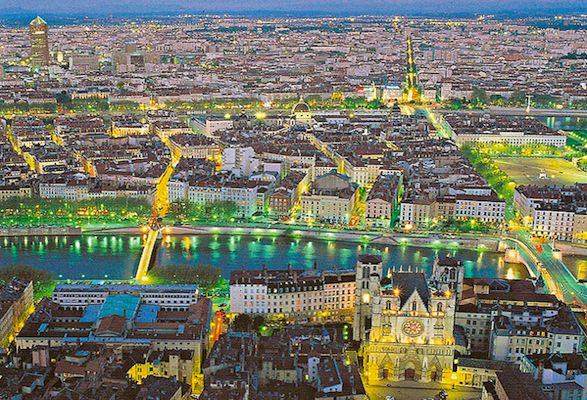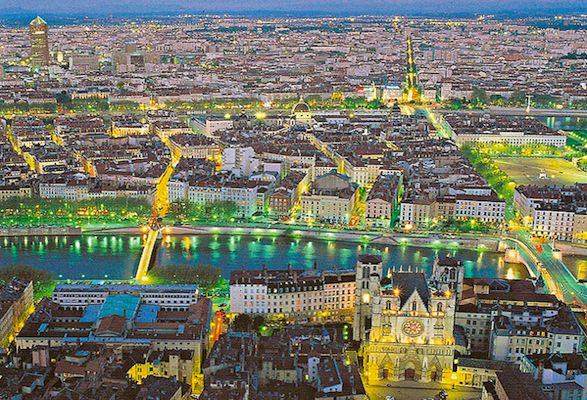 Trips to Lyon are often added on the way to or from somewhere else simply because it is a midway point between Paris and Provence. Yet this culinary and historic center is a worthy destination in its own right. From its historic cobblestone streets to its world-class cuisine, museums and sense of history, Lyon has much to offer visitors.
A City Steeped in History
Vieux Lyon, the oldest remaining portion of the city, is one of Europe's most extensive and best-preserved Renaissance neighborhoods. Its winding cobblestone streets and Italian-influenced architecture serve as a fantastic setting for the many treasures housed inside, including the Museum of Miniatures and Film Sets, the Lyon Historical Museum and the International Puppet Museum. Found within Vieux Lyon, the Quartier Auguste Comte is an antique aficionado's dream, with over 100 antique and specialty shops.
Walking the streets of Vieux Lyon, it is not hard to picture the 16th century silk weavers who settled and plied their trade there, which helped the city grow into the economic power it became. The best place to experience this tradition is the Musée des Tissus.
Two other important aspects of Lyon's history—cinema and the French Resistance—are well captured by two more museums. The Musée Lumière is housed on the grounds of the Lumière factory, where the first movie cameras were invented in 1895. While much more somber, the Centre d'Histoire de la Résistance et de la Déportation is another must-see. It chronicles Lyon's role in both the deportation of Jews and other groups during Nazi occupation as well as the French resistance to that occupation. It is a moving multimedia experience that offers visitors a great opportunity to learn and reflect.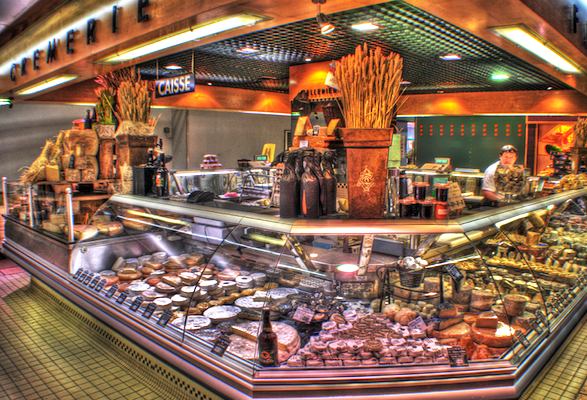 Food, Glorious Food
Architecture wasn't the only thing the Italians brought to Lyon—they also left a lasting culinary mark. For proof, treat yourself to ravioli filled with foie gras at Pierre Orsi restaurant. While the Italian-influenced food is fantastic, Lyon did carve out a gastronomic tradition of its own best experienced in one of the city's many bouchons (literally, "cork"). Known for their warm, welcoming atmospheres, bouchons specialize in sausages, duck pâté, roast pork and other traditional hearty Lyonnais fare.
Lyon's cuisine can also be enjoyed at its outdoor markets. They're especially good for sampling the region's renowned cheeses and succulent sausages (Writer's tip: make a picnic out of it!). Les Halles de Lyon was officially renamed Les Halles de Lyon-Paul Bocuse in 2011 to honor the world-famous chef based in Lyon who frequently stocks his Lyon restaurants with ingredients purchased here. Les Halles combines a great selection of food stands with a flea market that rivals the selection (and beats the prices) of Parisian markets. It even has its fair share of excellent restaurants for any budget. There are also arts and crafts markets on Sunday mornings in the Vieux Lyon section and a flea market at 1, rue du Canal (Villeurbanne) Sundays 6 am-1 pm; Thursdays and Saturdays, 8 am-noon.
Shopping
Lyon is also home to the largest mall in all of Europe, La Part-Dieu, a modern mall with over 260 shops, restaurants and cinema. Perhaps more interesting are the 300 boutiques at Tendance Presqu'ile, a collection of upscale European brands like Anne Fontaine, Lancel, Escada, Louis Vuitton, Repetto and more.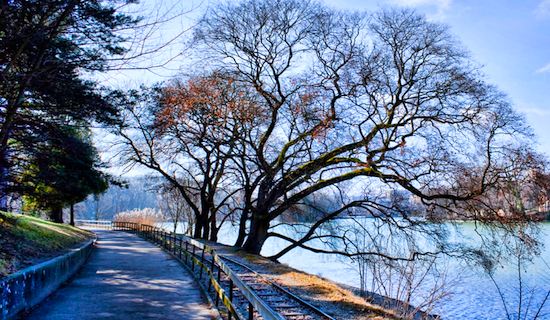 A Stroll in the Park
For a break from the city's cobblestone, make your way to the Parc de la Tête d'Or (Park of the Golden Head). Open year round with no admission charge, the park features flower beds, rose and peony gardens and immense lawns dotted with hundred-year-old trees. The park has seven entrances, but the most special is the Enfants du Rhône gate that opens onto the lake, the central focus of the park's design. The park's central location makes it easily accessible by foot.
PRACTICAL INFORMATION
Lyon Tourist Office and Convention Bureau
Lyon is easily accessible from Paris Gare de Lyon. The TGV is the best way to go, and the trip will take 2 hours and cost around €45, though the price depends on the time of day you travel and how far in advance you book. For the best rates and all the planning information you'll need to get yourself to Lyon from anywhere in France by rail, visit Rail Europe.
For more information on Lyon's many markets, visit the city's official market webpage.
PHOTO CREDITS: Flickr photos published per Creative Commons 3.0 license: small photo Lyon square © Nina; Night panoramic ©katya.; Vieux Lyon ©katya; Les Halles de Lyon ©ltduende; and Lyon Parc de la Tête d'Or in winter ©Bluemanta69.
Adam Weiner is an Editorial Assistant for BonjourParis.


Subscribe for
FREE

weekly newsletters with subscriber-only content.
BonjourParis has been a leading France travel and French lifestyle site since 1995.
Readers' Favorites: Top 100 Books, imports & more at our Amazon store
We daily update our selections, including the newest available with an Amazon.com pre-release discount of 30% or more. Find them by starting here at the back of the Travel section, then work backwards page by page in sections that interest you.
Click on this banner to link to Amazon.com & your purchases support our site….merci!
Leave a reply
Your email address will not be published. Required fields are marked *