5 Exhibitions You Can't Miss in Paris this Autumn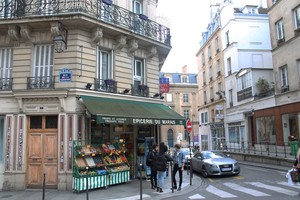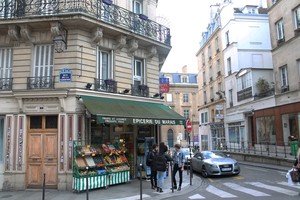 Image: Le Marais/©Marta López /Expedia
There is a reason why people say that Paris is the centre of the culture. Most influential artists in the 20th century studied, lived and died in this city and that is probably the reason why today it's not possible to understand the French capital without the huge collection of galleries and museums showing the best Contemporary art and photography. Because Paris is and will always be the city of inspiration, here are 5 of the most tempting exhibitions coming up this autumn.
1. Dalí & Street Art: Surrealism & urban art
Just like Salvador Dalí, street artists are limitless when it comes to choosing materials, shapes and lights. In this occasion twenty street artists have decided to face the challenge of creating an artwork that confronts Dali´s surrealistic universe with the rules of the urban art. In this sense, Dalí fait le Mur, strongly shows visitors the provocative and unusual codes of this type of art. Among the artists participating we find important names such as Nowart and Valeria Attinelli among others.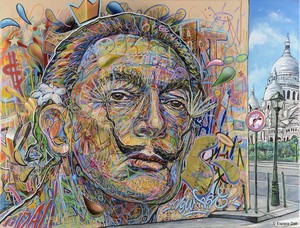 Image: © Espace Dalí
When: 11th September- 15th March 2015
Where: Espace Dalí (11, Rue Poulbot)
2. Pascal Maitre : 100 % Photojournalism
For Pascal Maitre, Photography is the key to explain the world in which he lives. Pascal is above all a photojournalist and that is the reason why whoever visits the exhibition will feel Maitre has lots of stories to tell. According to him "it's possible to take a good photo wherever you are". In his case, Africa has been the chosen scenario, where he has travelled around 40 countries- He brings us places where no one else has visited before. The final result is a photo series of landscapes, people and ways of living in a continent that still remains a mystery for most of us.
When: September 10th to November 2nd
Where: Maison Européenne de la Photo, Ville de Paris (5-7 Rue de Fourcy)
3. Jeff Koons: The most controversial American artist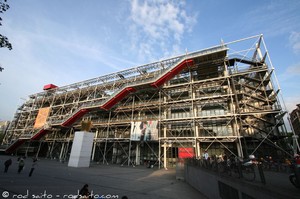 Image: Centre Pompidou/© Saitor /Flickr
This exhibition takes place in the heart of Paris. The great Pompidou Centre hosts an exhibition of controversial American artist, Jeff Koons, which focuses on his work over the last 35 years. Here visitors will find fluorescent rabbits and all kind of shiny things that will encourage you to keep thinking about these items, even after having left the building. Jeff Koons surprised us many times in the past with works exhibited at galleries such as the Guggenheim museum in Bilbao.
When: November 26th to April 27th
Where: Centre Pompidou (Place Georges-Pompidou)
4. William Eggleston: From black and white to colour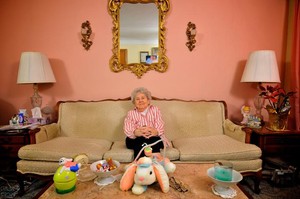 Image: © William Eggleston
This exhibition brings around 150 pictures taken by American photographer, William Eggleston, who was fascinated by the photography of Cartier Bresson.  As he declared at the time: "I couldn't imagine doing anything more than making a perfect fake Cartier-Bresson". The exhibition includes some borrowed and yet published pictures taken by Eggleston at the end of the 60s when he started to introduce colour in his work.
When: September 9th to December 21st
Where: Fondation Henri Cartier Bresson (2, impasse Lebouis, 75014 Paris)
5. Marcel Duchamp: A unique exhibition dedicated to Duchamp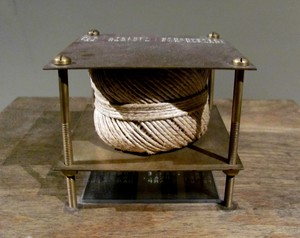 Image: ©Rocor/Flickr
He is been described as one of the most influential artists in the 20th century. The father of the ready-made has a unique exhibition dedicated to his work where visitors will be able to understand more in detail his mind- Especially the French audience who doesn't admire his work as much as the rest of the world does. This is definitely another must-see for this autumn.
When: September 24th to January 5th
Where: Centre Pompidou (Place Georges-Pompidou)
Going to Paris?
Where to eat: La Coupole (Montparnasse), a historic brasserie with an art-deco charm in which artists such as Picasso, Buñuel or Dalí used to meet.
Where to stay: Avoid the city centre and choose a hotel in the left bank. You will be near the bohemian Quartier Latin and other convenient places such as Montparnasse.
Don't forget to check out this site.
Marta López is a travel writer based in London. She loves travelling, Photography and of course, the City of Light.
Leave a reply
Your email address will not be published. Required fields are marked *