Sitting out Superstorm Sandy in Paris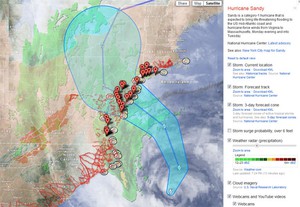 Okay, Superstorm Sandy is real. No matter where I've gone today, everyone has asked whether or not I have friends or family who are affected. Don't get the idea that I'm being questioned by people who know me because you'd be ever so wrong. The reality is my accent is a sure-fire giveaway that I'm an American in Paris. What's happened in the world that people are so incredibly aware of what's taking place on the East coast of the U.S.? The fact that my family is in Washington, DC clearly makes me more concerned about the weather than if they were elsewhere, but total strangers…? Surf, surge, with power outages on the way, not to mention the thousands of planes that are grounded. The New York Stock Exchange is closed for the first time since 1985 because of the weather. The U.S. Presidential elections are taking a detour that might change the course of history. All of this caused me to tell my son to leave his SKYPE on so I'd know he and his family are safe. In reality, they'll probably lose power, since trees, begging to be cut, surround their house. Their electricity goes down often enough and Pepco, Washington's utility company always has a helluva time restoring it, but then again their real business is sending out bills. Hunker down, don't go out and what else would I do if I were in the same city? Nothing. Realistically, D.C. isn't going to be as hard hit as many communities. But, I'm at total and full alert. The last time I experienced these feelings was when the twin towers collapsed on 9/11. The world has changed that horrible day and not always for the better. I remember that Tuesday vividly. It was one of the times I regretted being separated by an ocean from my family. It was an act of terror without warning, completely unlike Hurricane Sandy where there's been nothing but warning, even though many people won't be prepared for this huge and menacing storm. Yes, CNN broadcast as much and as fast as they could and did it well. But it took French stations time catch up. The Internet was nowhere nearly as sophisticated as it is now, and people were dependent on AOL instant messaging and still on dial up modems. There were cell phones, but relatively few friends had them and calling the U.S. via France Telecom took hours and was nearly impossible. Come to think of it, there weren't any "smart" phones and it was before non-stop texting rather than talking. Communicating is different now and most people believe it's for the better.  Television anchors are advising people to update their social networks, and I confess I'm checking my friends' and family's Facebook pages. The
Bonjour Paris FB page
is also being monitored in the event readers want to meet or…. Twitter didn't exist in 2001 but many people are getting updates and news that way. Come to think of it, some of my friends have gone the no-television route but that doesn't stop them from streaming news and videos on phones and various electronic readers. Rather than sitting here fretting and wondering how people are all of the time, I think I'd do better if I took a walk and enjoyed the sights and sounds of Paris. My sitting glued to the computer and the television won't do anyone a bit of good, and anyway I'll have my phone. It's hard to ponder life before we were all so connected, but it will be hard for me to accept life after the print version of Newsweek is no longer. And it's still better, and I think will always be, to hear the sound of a friends voice rather than a tweet on my phone. To everyone everywhere, stay safe and be careful. And yes, wouldn't it be wonderful if we could all ride it out in Paris…even though no one should come here for the weather. © Karen Fawcett Karen Fawcett is President of Paris New Media, LLC
SUBSCRIBE
ALREADY SUBSCRIBED?
BECOME A BONJOUR PARIS MEMBER

Gain full access to our collection of over 5,000 articles and bring the City of Light into your life. Just $60 a year.

Find out why you should become a member here.

Sign in

Fill in your credentials below.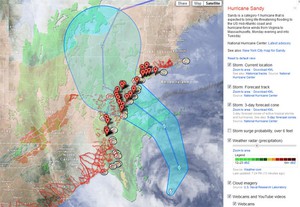 Okay, Superstorm Sandy is real. No matter where I've gone today, everyone has asked whether or not I have friends or family who are affected. Don't get the idea that I'm being questioned by people who know me because you'd be ever so wrong. The reality is my accent is a sure-fire giveaway that I'm an American in Paris.
What's happened in the world that people are so incredibly aware of what's taking place on the East coast of the U.S.? The fact that my family is in Washington, DC clearly makes me more concerned about the weather than if they were elsewhere, but total strangers…?
Surf, surge, with power outages on the way, not to mention the thousands of planes that are grounded. The New York Stock Exchange is closed for the first time since 1985 because of the weather. The U.S. Presidential elections are taking a detour that might change the course of history.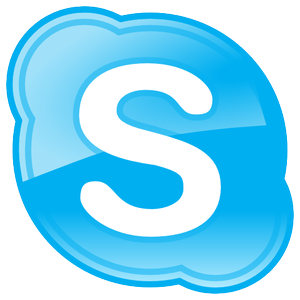 All of this caused me to tell my son to leave his SKYPE on so I'd know he and his family are safe. In reality, they'll probably lose power, since trees, begging to be cut, surround their house. Their electricity goes down often enough and Pepco, Washington's utility company always has a helluva time restoring it, but then again their real business is sending out bills. Hunker down, don't go out and what else would I do if I were in the same city? Nothing.
Realistically, D.C. isn't going to be as hard hit as many communities. But, I'm at total and full alert. The last time I experienced these feelings was when the twin towers collapsed on 9/11. The world has changed that horrible day and not always for the better.
I remember that Tuesday vividly. It was one of the times I regretted being separated by an ocean from my family. It was an act of terror without warning, completely unlike Hurricane Sandy where there's been nothing but warning, even though many people won't be prepared for this huge and menacing storm.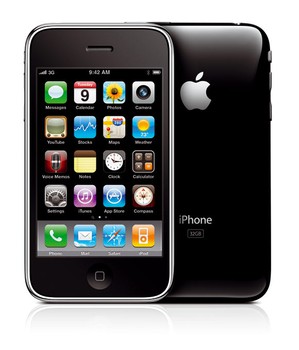 Yes, CNN broadcast as much and as fast as they could and did it well. But it took French stations time catch up. The Internet was nowhere nearly as sophisticated as it is now, and people were dependent on AOL instant messaging and still on dial up modems. There were cell phones, but relatively few friends had them and calling the U.S. via France Telecom took hours and was nearly impossible. Come to think of it, there weren't any "smart" phones and it was before non-stop texting rather than talking.
Communicating is different now and most people believe it's for the better.  Television anchors are advising people to update their social networks, and I confess I'm checking my friends' and family's Facebook pages. The Bonjour Paris FB page is also being monitored in the event readers want to meet or…. Twitter didn't exist in 2001 but many people are getting updates and news that way. Come to think of it, some of my friends have gone the no-television route but that doesn't stop them from streaming news and videos on phones and various electronic readers.
Rather than sitting here fretting and wondering how people are all of the time, I think I'd do better if I took a walk and enjoyed the sights and sounds of Paris. My sitting glued to the computer and the television won't do anyone a bit of good, and anyway I'll have my phone. It's hard to ponder life before we were all so connected, but it will be hard for me to accept life after the print version of Newsweek is no longer. And it's still better, and I think will always be, to hear the sound of a friends voice rather than a tweet on my phone.
To everyone everywhere, stay safe and be careful. And yes, wouldn't it be wonderful if we could all ride it out in Paris…even though no one should come here for the weather.
© Karen Fawcett
Karen Fawcett is President of Paris New Media, LLC
---
---