Home
Tags
Posts tagged with "coffee"
Tag: coffee
Since February 1st, the fragrant aroma of coffee fills rue Saint Sabin in the Bastille area of Paris. Welcome to the Manufacture de Café...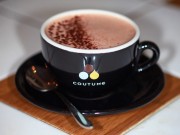 Craft roasted coffee is experiencing a renaissance in Paris, with several local roasters installing in the capital and a large choice of coffee shops...