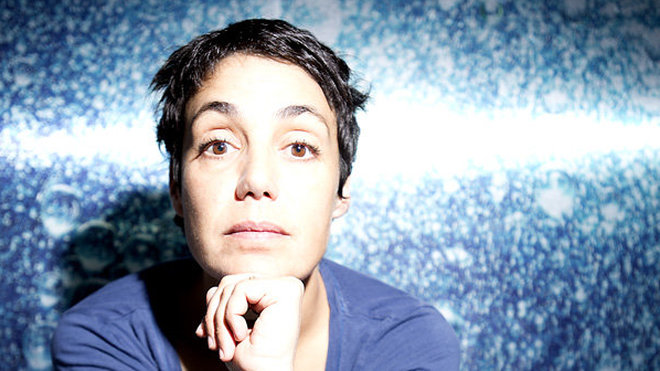 Marché aux Puces de Saint-Ouen, the sprawling flea market north of Paris, celebrates 70 years of "elegance irrévérencieuse" this year. Founded in the late 19th century and often described as the world's largest, the Puces features more than 2500 stalls grouped into 15 marchés (markets) each with its own identity (Marché Paul Bert Serpette for 17th-century furniture, Marché Malik for casual clothing, Marché Biron for Asian art, Marché Vernaison for a thousand and one treasures etc.) If you love shopping, strolling, discovering, head straight there.
On rue des Rosiers, check out Marché Dauphine. Take the escalator to the first floor where Mathilde de L'Ecotais' vibrant exhibition À TABLE ! is showing. You'll pass music, design, second-hand clothes, and the spectacular orange bubble – Maison Futuro – designed by Matti Suuronen, which has become the Marché Dauphine signature. A few notes of Edith Piaf drift out, this really is La Vie en Rose.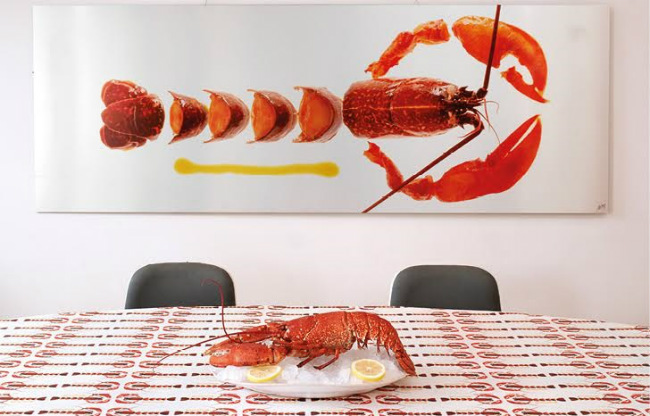 For the show, the renowned artist-photographer was given carte blanche to choose all the pieces – punctuated with her incredible photographs – from the boutiques and stalls within the Marché Dauphine. The stand-outs are a sofa made with parts taken from a 1959 Cadillac, and a multi-coloured grand piano to play during dinner. The onlooker is invited to eat either À TABLE or on the floor with cushions- Oriental style.
Divided in seven parts are De L'Ecotais' ideas for The Future: The 50's: The Bikers: The Sea: The Picnic: Nature and Children. Virtual food is dispensed from an orange pop-art fridge and cooked (virtually) on a country style kitchen range. Everything is for sale.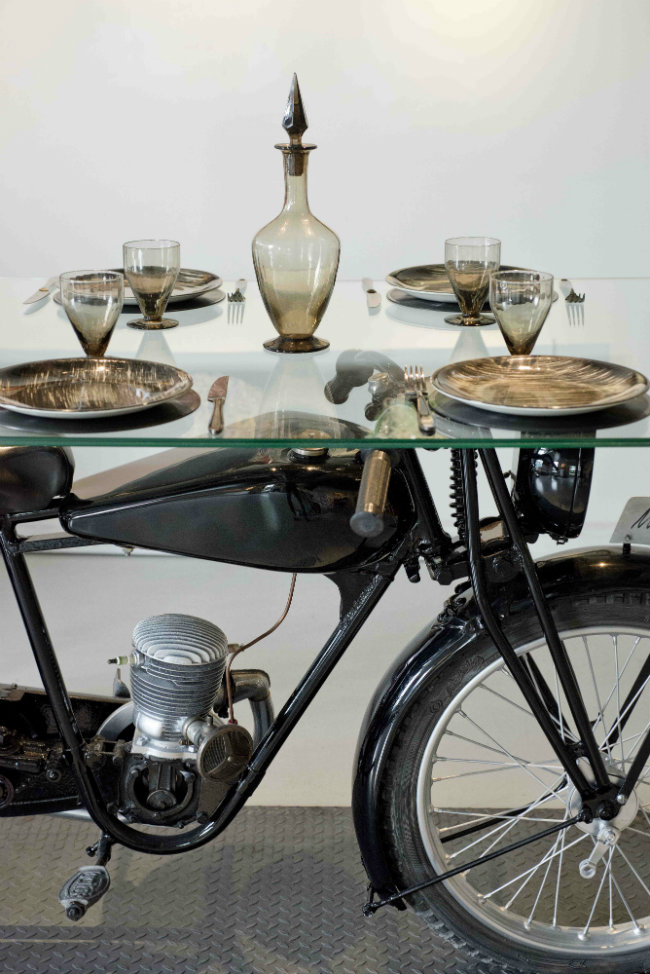 Mathilde – talented photographer, artistic director, plasticien, producer of food art programs – is self-taught. "I began working very young. Tt was through Alain Ducasse, who asked me to work on his Grand Livre des Desserts Et Patisseries – in 2002 – that I discovered gastronomy," she explains.
"Today, I'm happy to say I share my life with a chef (Thierry Marx). We dine in many different types of restaurants and eat organic at home, yet I constantly oscillate between the two poles, junk food and refined, industrial and natural products! In moments of depression, I binge on Haribo sweets – when I'm feeling low I go for the comfort of Herta's Knacki and mashed potatoes! All my work is based on contradictions – I'm fascinated by culinary culture, what people eat, and what we are going to eat tomorrow," explains De L'Ecotais.
À TABLE – À consommer sans moderation! until July 31st, 2016. Saturday, Sunday, Monday from 11h-17h. 132-140 rue de Rosiers, 93400 Saint-Ouen. Metro: Porte de Clignancourt/Garibaldi. Salle d'exposition, 1st floor (follow the signs).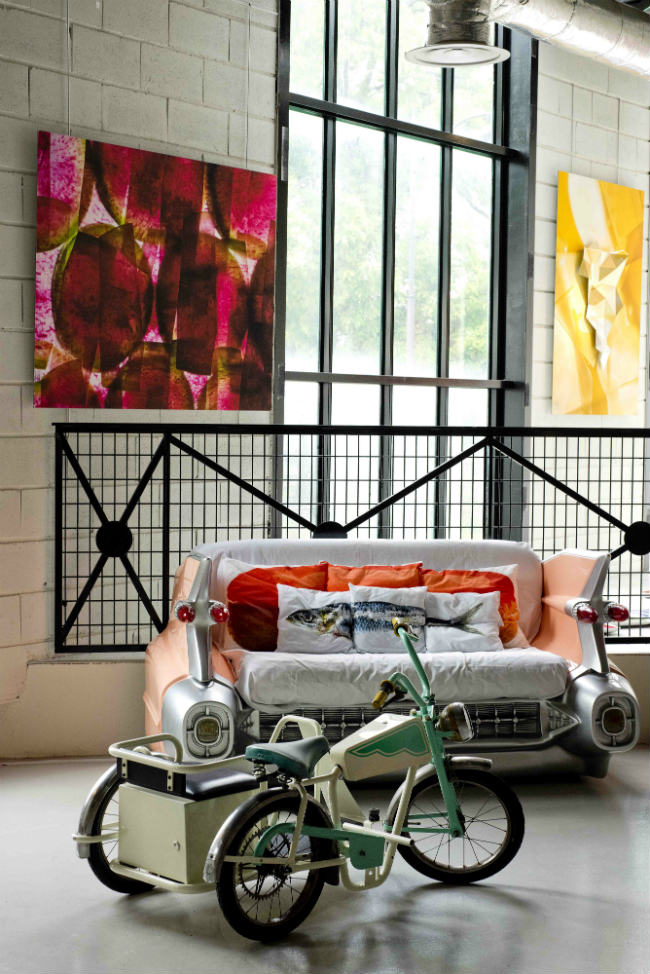 While you're at the famous Puces, eat at:
Ma Cocotte, designed by Philippe Starck. 106 rue des Rosiers. Tel: +33 (0)1 49 51 70 00. Brunch on Sunday.
La Chope des Puces (dedicated to Django Reinhardt). 122, rue des Rosiers. Tel: +33 (0)1 40 11 28 80
Les Gastropodes, 17 allée des Rosiers. Tel: +33 (0)6 78 17 43 80