Bonjour Paris Holiday Gift Guide 2022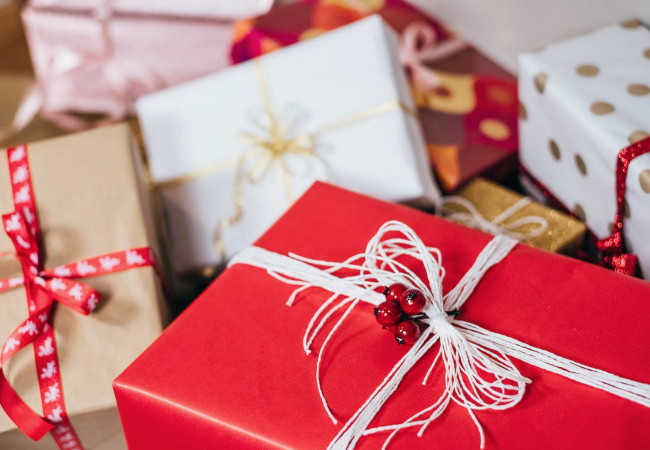 It's the most wonderful time of the year. The illuminations are up on the Champs-Élysées, the Paris shop windows are showing off marvelous decor, and the Christmas markets are in full swing. Need some inspiration for your holiday shopping? Give the gift of France to those on your shopping list. Here we present our picks of the year's best goodies… at all price ranges.
French pharmacies understandably get a lot of hype among beauty influencers and travelers. Simply put: They boast a wide variety of skincare products, some hard to find outside of France, that are incredibly well priced. One of our favorites is the Nuxe Huile Prodigieuse multi-purpose dry oil, particularly the "golden shimmer" version which provides a dose of decadence in addition to its nourishing, non-greasy qualities. This French classic is a cult favorite.
Psssst. If you're a BP member, you can snag a discount of up to 30% at Parapharmacie Monge, a popular and well-stocked store in the 5th arrondissement with helpful staff and excellent prices. (Click here for more information.)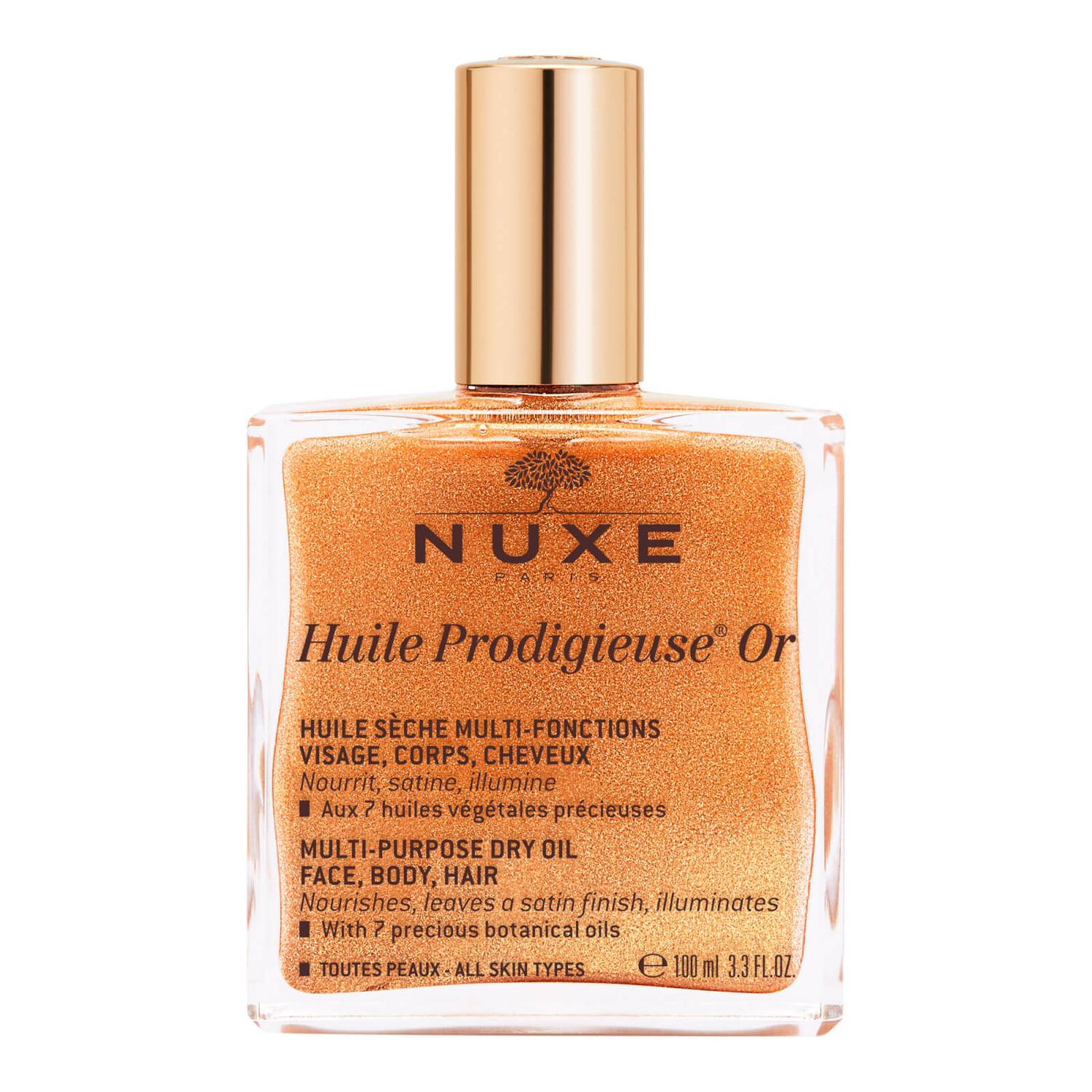 Monsieur Alain Ducasse needs little introduction. The Michelin-starred chef is an ambassador of French gastronomy, often setting the culinary trends later embraced across the industry. From the traditional bistro cuisine of Allard to the haute gastronomy of Le Meurice-Alain Ducasse, his restaurants set the standard for gourmands worldwide. Needless to say, when he launched the Manufacture du Chocolat near Bastille, it became an instant hit. Today the chocolaterie creates bean-to-bar treats that are sold in multiple boutiques and worldwide.
Who doesn't go gaga over the handmade linens found in country markets in Provence? These beautiful place mats, kitchen towels and table runners are sourced from an artisan in the Luberon who crafts her pieces using 100% flax linen in sophisticated patterns. We're big fans of Aimee's French Market, an online portal to the marvels of the Provencal marketplace. All products are individually selected by Aimee herself on excursions in France. And each order is packaged like a precious gift, whether you've ordered for a friend or yourself.
Psssst. BP members get a 15% discount with an exclusive code. Click here for more.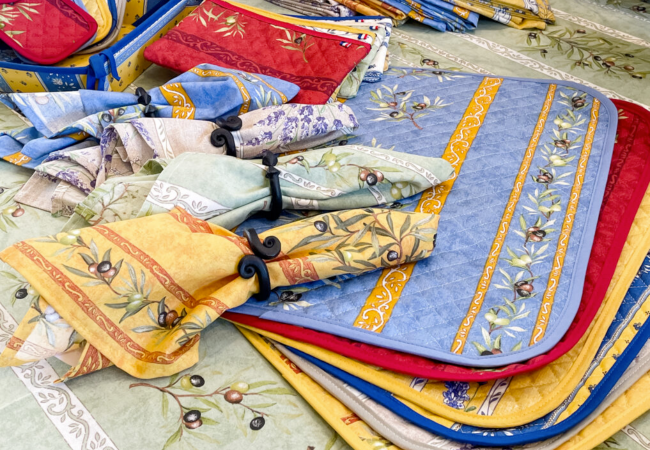 A Parisian icon, the Moulin Rouge is arguably the most prestigious cabaret in the world. The famous red windmill at the foot of Montmartre has been a symbol of Paris nightlife since it was founded in 1889. With a history of famous dancers (la Goulue, Jane Avril, la Môme Fromage, to name a few…), the Moulin Rouge makes for a glamorous and fun-filled evening. Watch the Doriss Girls do the can-can in the "Féerie" Revue show while you (and/or your loved ones) indulge in a special feast. A memorable experience like this makes for the best kind of holiday gift.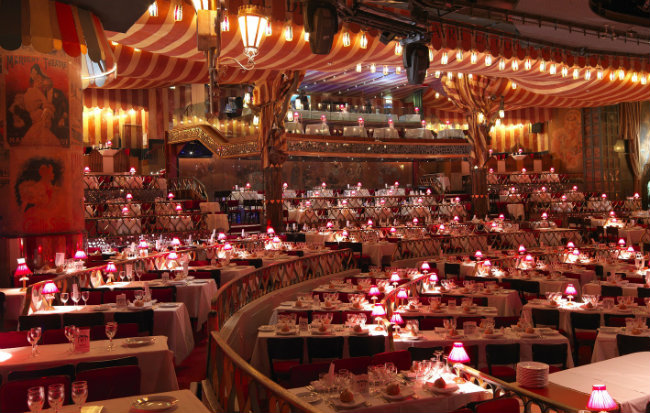 Firmly anchored in tradition, Saint James crafts classic fishermen sweaters and striped marinière shirts beloved by fashionistas the world over. The brand itself, based in Normandy, is labeled a "Living Heritage Company" by the French government for its artisanal savoir-faire. Whether you chose a classic cardigan or a stylish (and warm!) bonnet, you can expect the well-crafted item to last a lifetime. Available for men, women and children.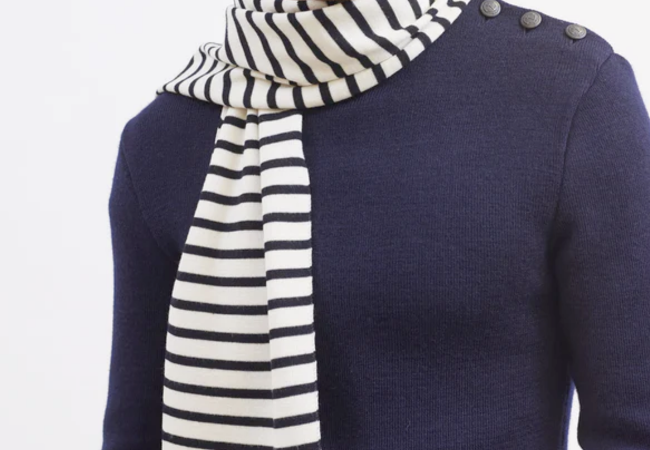 Call us biased, but we can't think of a better gift for fans of Paris. Not only do we publish insightful and entertaining articles, but we also offer an online event series with expert lectures, discovery talks and conversations about la vie française. Previous events include discussions with bestselling authors, insights from a renowned food critic, and lecture "tours" of the lesser known corners of Paris. What's more, BP members also get a slew of shopping rewards and discounts with our partners.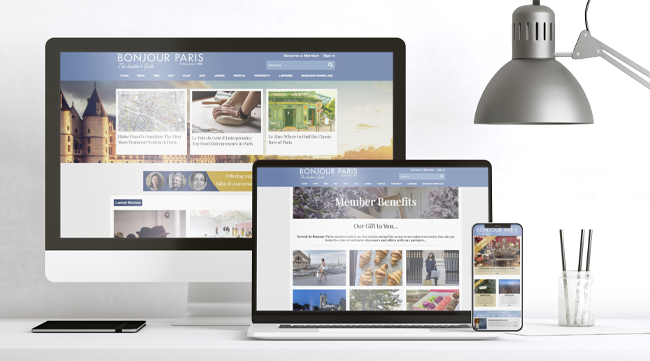 Another pick sure to delight Paris fans. The Paris Museum Pass allows cut-the-line access to more than 50 museums and landmarks in the City of Light and the surrounding region. Chose from the 2-day, 4-day or 6-day options. The pass can now be purchased online in an e-ticket version. Tip: Remember that some venues like the Louvre and Versailles Palace are in high demand, so it's best to book a time slot online in advance (free with your museum pass).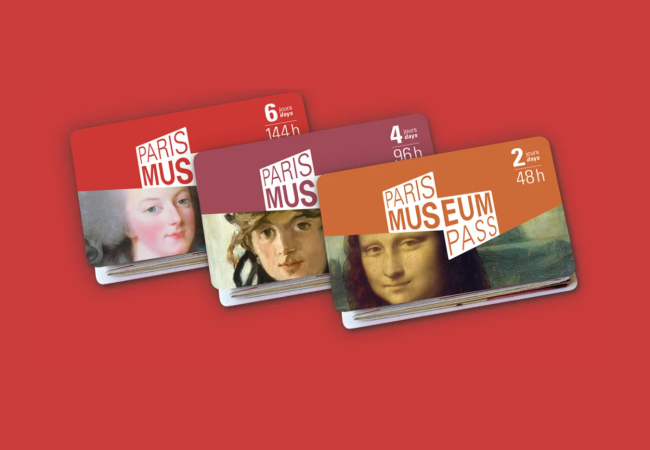 Giving a bottle of Souleil wine is like offering the sunshine of the South of France. This wine embodies summer in a glass… and on a freezing winter day, what's a better gift? The story behind Souleil is a cool one: founders Marianne and Thomas grew up surfing and shucking oysters along the Mediterranean coastline. After many years acquiring expertise in the world of wine, they decided to launch their own organic wines, focused on sustainability. (The name, Souleil Vin de Bonté, comes from an old French word for sun, "souleil" and "bonté," meaning goodness, conjures the "bon vivant" lifestyle.) The coolest part of all? A portion of the proceeds goes toward ocean protection. This organic red is a mix of Syrah, Grenache, Mourvèdre, with aromas of ripe blackberries and Mediterranean herbs. On the palate: punchy flavors of dark cherry, pomegranate, garrigue, orange peel and a touch of sweet spice. Best served slightly chilled. Price: $16, available from online merchants like Convive Wines.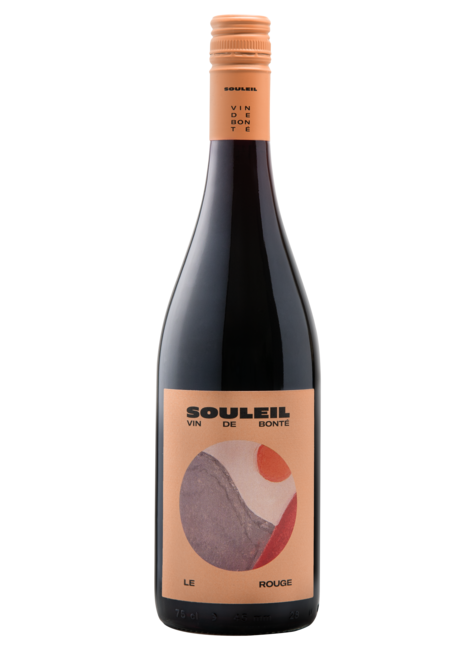 It wouldn't be Christmas without a fine gourmet feast, preferably French, bien sûr. That's why this Le Flocon gift bag by C'est Cela, nicely wrapped and brimming with French, artisanal products, is a favorite for foodies. Inside you'll find all the fixings for a festive feast: a bottle of Crémant de Loire, a block of foie gras from Périgord, trout butter, gingerbread, and fruit sweets by CATHALA Chocolatier & Pâtissier.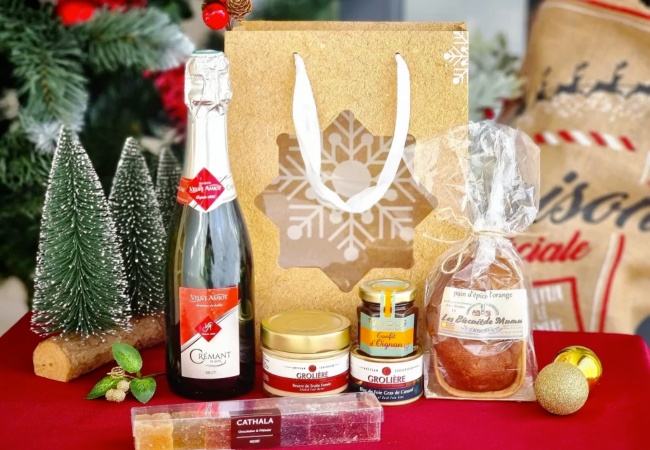 Based in the picturesque, cliffside town of Cotignac in Provence, Creations en Bois specializes in home decor crafted by hand out of wood. This cheese board is made from light-colored beech and treated with food safe natural oils. Engraved with four of your favorite cheeses representing Provence. Measuring 300mm in diameter x 27mm thick, raised on four transparent rubber feet and with two oversized hand grips for ease of handling.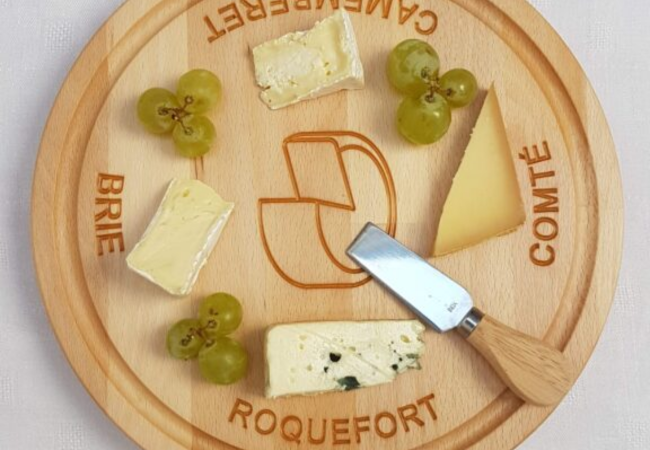 There's something about lavender. The fragrance conjures the sun-baked fields of flowers in the south of France. This gift set is a Voilà by Coco creation, and comes complete with luxurious hand soap, lavender sachets, shampoo, travel hand care kit, and tea towel.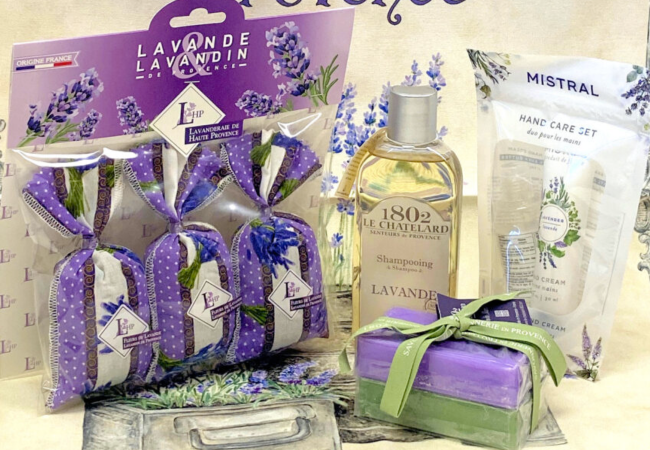 The ultimate stocking stuffer? Why caleçons, of course, from Le Slip Français. We love the "Made in France" trend celebrating locally made, high-quality merchandise. And these undergarments are no exception.
For more shopping inspiration, visit our dedicated website.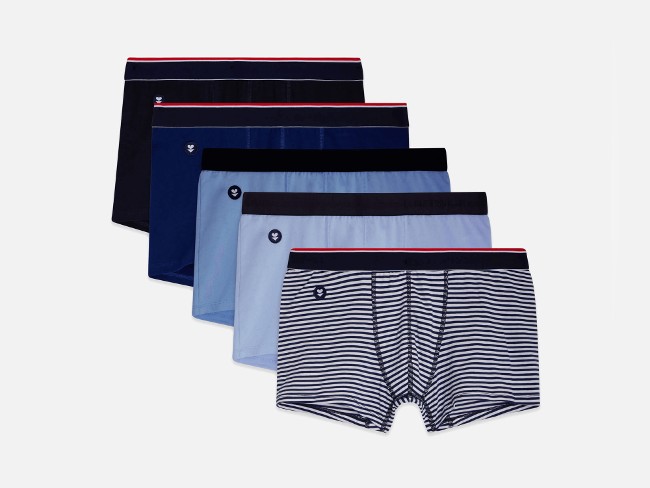 Lead photo credit : Photo by freestocks on Unsplash
---
---