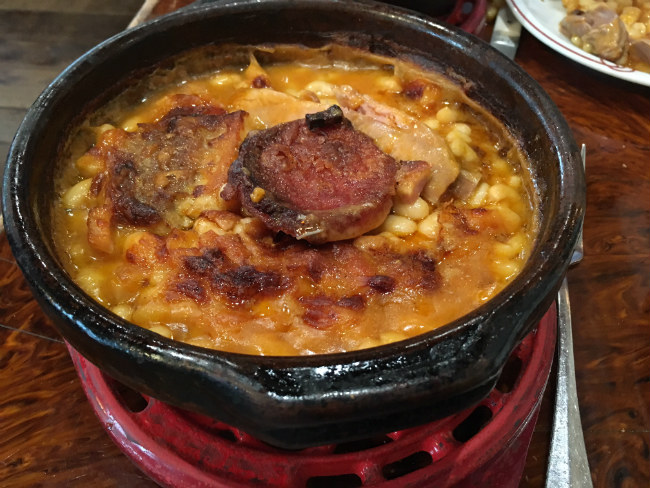 BP take: Simply put, this is one of our favorite bistrots in Paris. The 14th arrondissement still retains the air of "the Paris of Parisians"– an authentic neighborhood of living, working urbanites who enjoy their local bars, cafes and restaurants. L'Assiette is one of them.
You'll find traditional French cuisine—for example, a delicious and hearty cassoulet that warms the heart and belly. You'll also find delightful daily specials, like the perfectly cooked octopus (pictured below) which we recently enjoyed. Chef David Rathgeber—who trained in some of the finest restaurants in France– takes great pride in sourcing local products, like Dominique Saibron's bread.
L'Assiette is a beautiful setting, to boot, with a magnificent fresco ceiling and a bar counter in veined marble. The 23-euro lunch is a steal (entrée-plat or plat-dessert). It's possible to reserve a table online.
181 Rue du Château, 75014. Tel: +33 01 43 22 64 86. http://restaurant-lassiette.paris/ Open from Wednesday lunch through Sunday dinner service.
Lead photo credit : cassoulet at L'Assiette
---
---