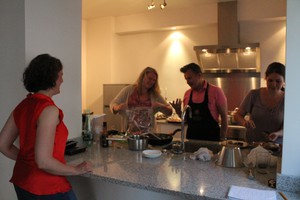 A second floor apartment on the outskirts of Paris is an unlikely place to find a 'gourmet French restaurant'.
As unlikely, are its chefs for the evening – a nuclear physicist, a civil servant, a former marine biologist, and our Parisian dinner host.
Far from the over-polished spoons at stuffy star-studded restaurants, is a cooking class that opens its doors to all, for one of the most unique dining experiences you'll find in Paris.
Unlike other French cooking lessons, this culinary class treats guests more like fellow foodies, rather than just another student with an apron and a chopping board.
The idea is simple.
English-speaking Parisians, with a passion for food, are guiding guests through the smells and sights at the local farmers market, before inviting them home for an evening of cooking and conversation.
Wearing an unmistakably pink shirt, our Parisian dinner host, 'Philippe', greets our intimate class of just four, outside Metro Saint Mandé on a beautiful Sunday afternoon in Spring.
After squeezing into possibly the Guinness World Record holder of Worlds' Smallest Elevator, we enter into an unusually spacious city apartment – seemingly unpacked straight from an IKEA showroom.
Though all of us begin as strangers, the warm hospitality of our host puts the room at ease.
A Parisian-born Los Angeles expat Philippe happily shares some of his impossibly colorful life stories, starting with his earlier days as a professional ballet dancer, before going on to become a lawyer in The City of Angels.
(His move to the US inspired by, of all things, his love of a well-known American sitcom, 'The Golden Girls').
Sharing the granite kitchen bench tops are three Boston career women, who have been inseparable since meeting in a dog park in Massachusetts a few years ago.
The trio say they considered the class a 'must-do' during their two-week tour of France, to nurture their passion for food.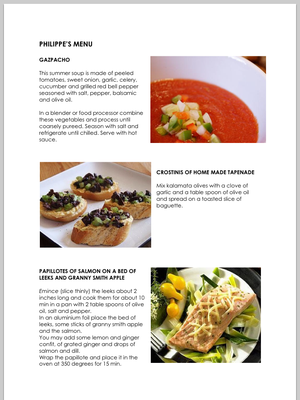 Casually assembled in the large modern kitchen, we listen in anticipation, and some trepidation, to the impressive four courses we are about to attempt.
– A cold summer soup of Gazpacho, followed by Crostinis topped with homemade Tapenade.
– Papilottes of salmon on a bed of leeks and apple, with a side of white asparagus topped with mousseline sauce.
– A carpaccio of strawberries drizzled with a sweet balsamic reduction sauce.
Oh, Mon Dieu.
While, normally at this point we would start to forage for food at the local markets, an unfortunately-timed public holiday has foiled such plans.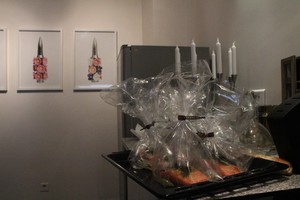 Luckily, our forward-thinking host has already carefully selected the freshest vegetables and organic fish available.
Asking for volunteers, each of us raise an enthusiastic hand to help with the preparation, as we all chop and peel away while the light fades outside.
Discussing the obvious differences between American and French foods, the conversation soon spills over to the beloved US chef and TV personality, Julia Child.
While most agree she helped to reignite French cooking in America, Philippe fears she has given somewhat of a false impression of French foods.
"She uses too much butter and cream," he says.
"That is not traditionally what French food was about.
"Fat was traditionally used in French cooking to preserve."
With this in mind we begin the Gazpacho, blending cucumber, leeks, onion and peeled tomatoes and roasted peppers.
Though you may have thought it impossible to peel a pepper, our French foodie reveals a secret tip (and one I have later used to impress at dinner parties):
Choose a heavy pepper to roast in the oven until slightly blackened, before popping it into a closed plastic bag for 15 minutes.
And voila, the pepper feels like you're handling a wet cloth, yet amazingly the skins slide right off.
Moving on to prepare the remaining dishes, we become a little too interested in jotting down the wealth of handy hints, and burn our Crostinis.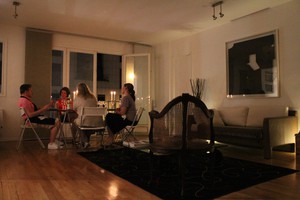 After an hour and a half of preparation, the long-awaited moment arrives and we are shown how to expertly set a French dinner table, before sitting down to feast on our achievements.
And it appears we had created something of a taste sensation.
The gazpacho proves to be a superb starter, mild and refreshing, followed by our (second-attempt) Crostinis and the pièce de résistance, the salmon main with mousseline sauce that Philippe insists he will "need to call his mother about."
The standout dish of the evening however is a plate of cut strawberries, sourced from Brittany, and served with delicately drizzled sweet balsamic sauce.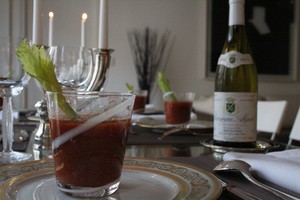 And of course, to finish, we sample a selection of fine French cheeses, as the conversation curls away into the night over a bottle of blanc.
– Laura Packham was a guest of Ooh La La Foods.
Ooh La La Foods Cooking Class
110€ pp/ 100€ for two or more people
60€ aged under 13.
Eating guests welcome, 30€
3 – 4 hours, available for lunch and dinner
More in culinary, French food, Paris cooking class
---
---