The Paris Cook Club Gets Grilling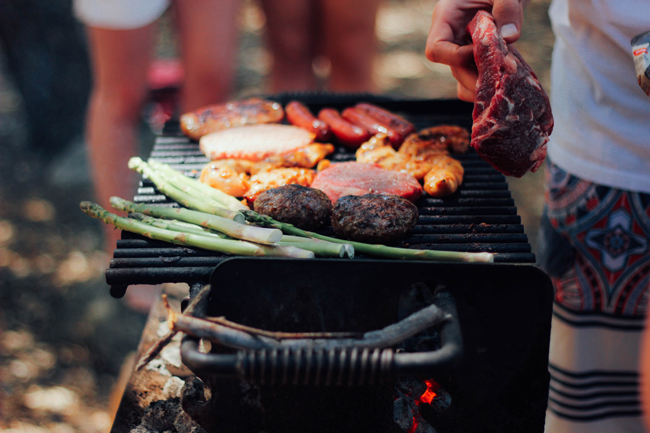 This is the latest dispatch relating the culinary adventures of the Paris Cook Club, a group of retired expats who cook together.
When summer and the sun arrive, the Paris Cook Club breaks out the barbecue. More than half of the 10 members are American expatriates who were raised in a cookout culture. When we first arrived in France, le grillage was limited to bright red merguez sausages or a mechoui — a North African term for spit-roasting an entire sheep or lamb. One theory is that the word barbecue is derived from the French term barbe-à-queue, which refers to cooking a whole animal on a rotisserie "from beard to tail."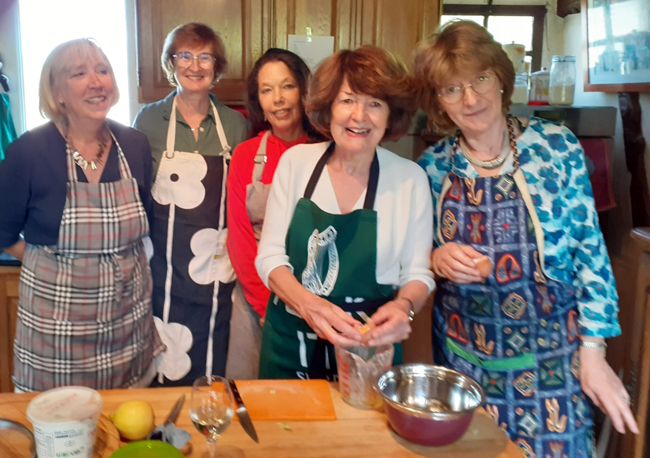 Cooking meat over fire is ancient and universal. To grill in Brazil means churrasco or roasting meat over flames, usually thin slices of beef. Indian tandoori chicken is charred on a fire in a portable oven or tandoor. Turkish kebabs and Greek gyros started with lamb stacked on a shish and spit-roasted horizontally rather than vertically like today's döner (meaning "to rotate"). Australians are known for putting shrimp on the barbie as well as snags (sausages). Most Paris arrondissements have Korean barbecue serving marinated bulgogi ("fire meat") to cook on a table grill. Japan's yakitori chefs (yaki is "cooked over direct heat") can produce 20 distinct bamboo brochettes from a single chicken.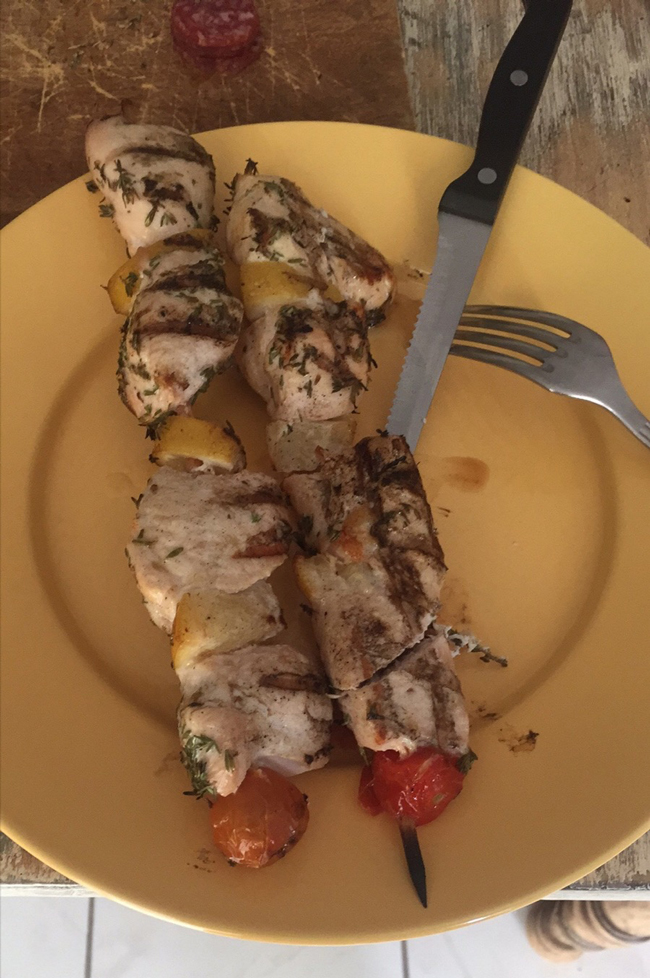 Smoke sets barbecue apart from other types of cooking and imparts distinctive roasted aromas and tastes. The high heat seals in juices and creates crunchy crusts. Choosing a fuel source involves considerations of cooking time, ease of use, cost as well as your desired flavors. Wood is the classic fire base – oak, hickory, mesquite, and fruit woods all forge different food tastes. Charcoal, particularly a chimney of briquettes, is also a standard starter. Gas grills are easy to ignite and keep at a consistent temperature but yield less smoke and flavor.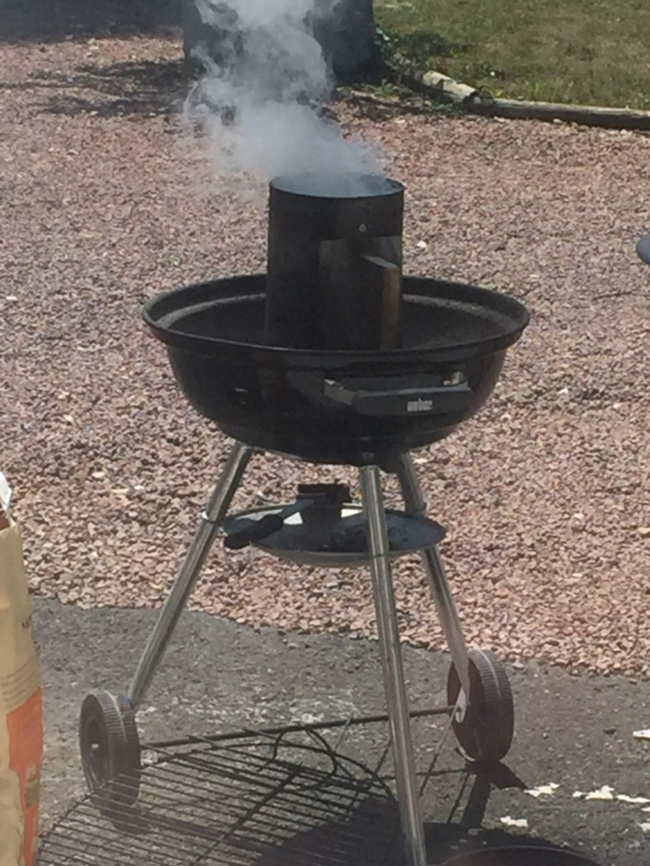 While burgers, hot dogs, and ribs are the American hallmarks, the Paris Cook Club has broadened its barbecue fare. We partnered pulled pork with Pinot Noir in a wine-pairing event and griddled duck breasts with elderberry sauce for a fruit fest. Our gourmet grill featured both chicken with apricots and shrimp with pineapple skewers. An Asian BBQ theme centered on seared garlic eggplant and sticky orange-soy salmon. When the tall ships paraded down the Seine in 2019, we sizzled grill sticks of mint-marinated lamb, garlicky Turkish chicken, and basil-basted folds of zucchini with prosciutto.
Marinating meat is key to tenderize it as well as add flavor and moisture. Marinades should be a balance of fat, acid, and saline with the basic mixture comprised of oil, vinegar or lemon juice, and salt and herbs. Worcestershire sauce, soy sauce, and fish sauce as well as sweeter touches such as honey, balsamic vinegar, fruit jam, or brown sugar can further add depth of flavor. Yogurt is a good softening agent especially for the boneless, skinless chicken breasts which are the only ones available in France. An alternate to marinating is dry rub, a mixture of salt and spices applied to the meat before cooking.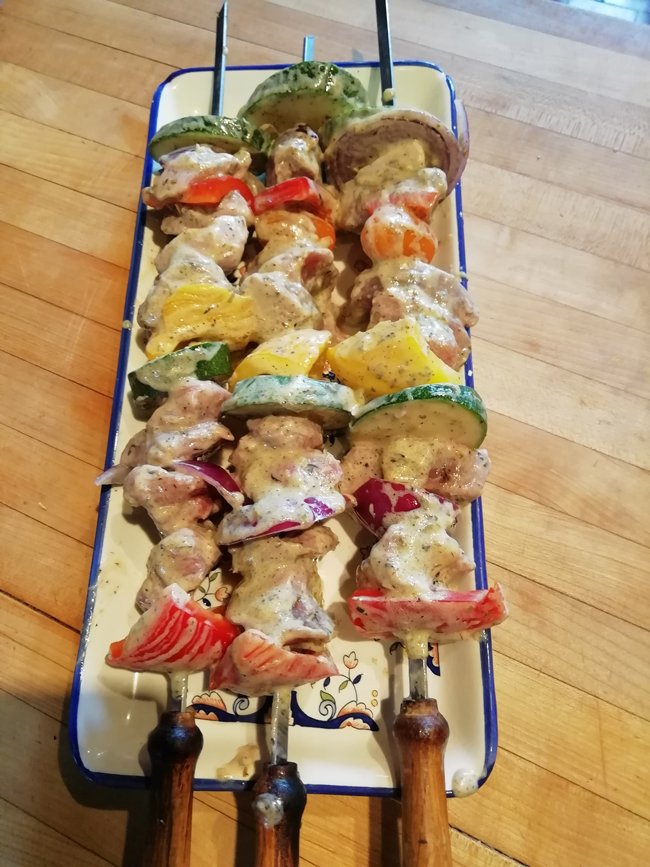 The License to Grill mandates barbecue sauce which acts as a marinade, a basting agent, and a post-cooking mop or condiment. Sauces run the gamut from mildly sweet to hot and spicy as found in the "low and slow" barbecues of the American South. There is the thick molasses coating from Kansas City, the Memphis ketchup-based topping, the pulled pork in mustard and vinegar of the Carolinas, and Texan beef brisket with a peppery tomato glaze.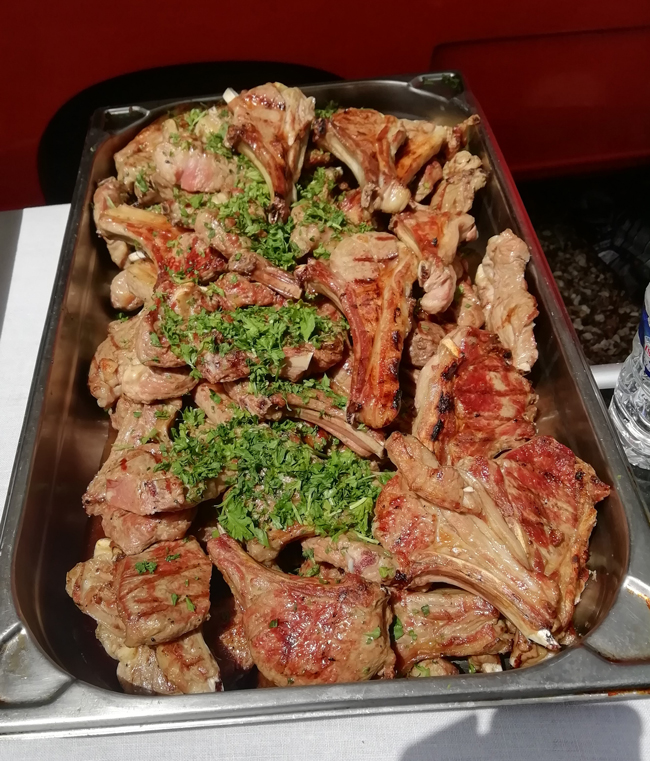 Argentineans could not imagine grilled beef without vivid green chimichurri sauce, a combo of chopped parsley, olive oil, vinegar, garlic, and oregano. In Asia, peanut-based satay is king especially for chicken brochettes. Grilled fare in Spain is married to roasted pepper, tomato, and almond Romesco coulis. In South Africa, nothing tastes better than a sweet-spicy blend of chutney, wine, and hot sauce. Caribbean or Jamaican BBQ toppings feature ginger and rum while Korean sauce is built on soybean paste and sesame oil.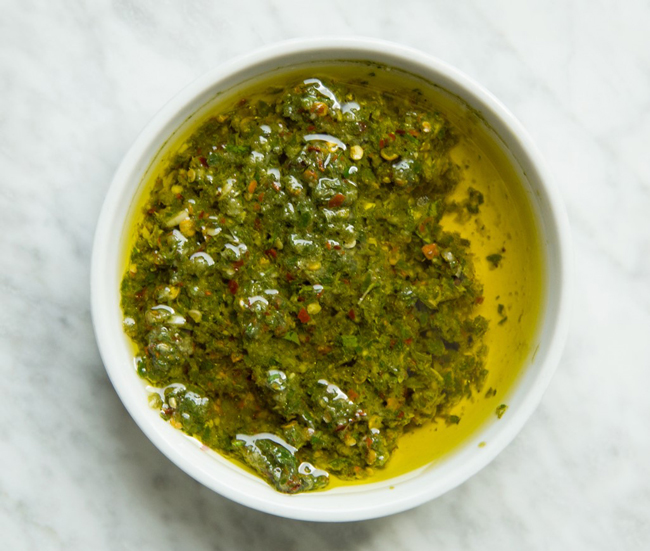 Fish is a popular grilling option but not so easy to execute. Whatever the poisson, it should be generously oiled to prevent sticking or tearing. Firing up whole fish such as sardines, mackerel, or trout makes for crispy cross-marked skin and moist flesh. Robust cuts which can stand up to the heat (and have fewer bones) are salmon, tuna, monkfish, and swordfish. Seafood can also be threaded onto skewers, melded into burgers, or wrapped in foil. The fruits of the sea sizzled by the Paris Cook Club include charred squid, seared swordfish, bacon-wrapped shrimp kebabs, and foil packages of mussels emulating moules marinières.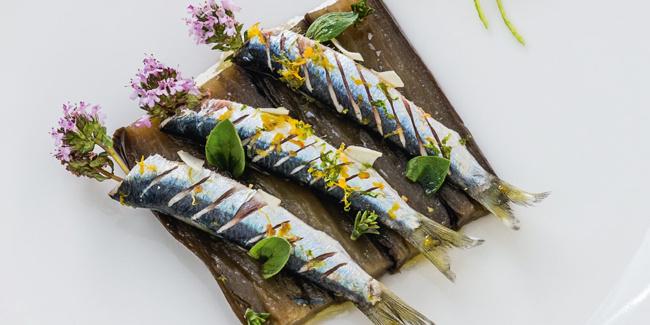 The king of cookout veggies – corn on the cob – is difficult to find in France. Smokey char enhances grill-friendly vegetables such as eggplant, peppers, zucchini, mushrooms, and onions. We have also griddled asparagus, tomatoes on the vine, and halved avocados, all tossed in olive oil. It is best to sauce the veggies after grilling as they absorb more deliciousness when hot. Our veggie brochettes are rainbow rings of red onion, zucchini, cherry tomatoes, and bright peppers brushed with oil and then drizzled with balsamic vinegar or a lemon-tahini blend.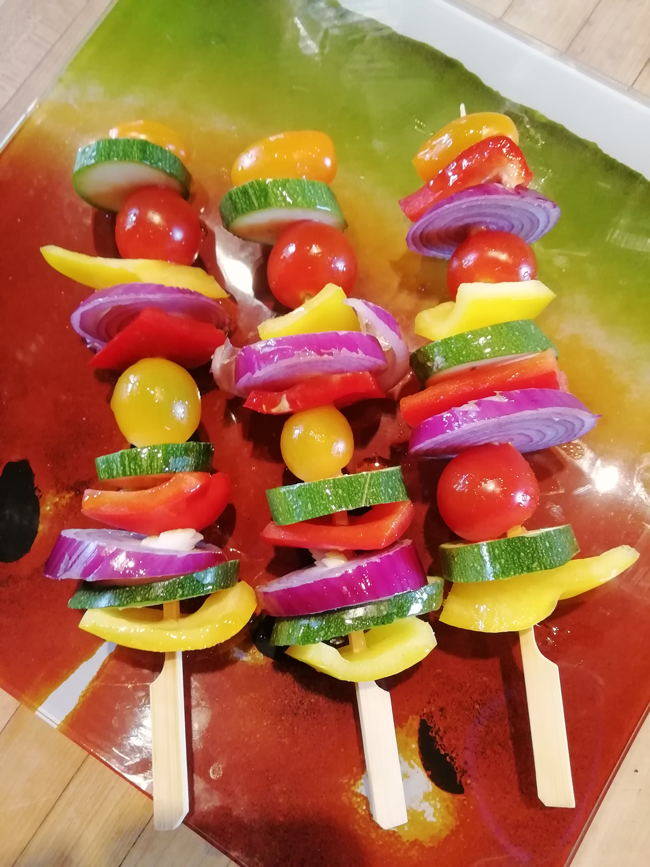 Barbecue is as much a social event as a food offering. Gathering around a fire to eat and share stories is a ritual which has persisted over time. The scents and sounds of roasted food are lures to mingling. In France, as in many countries, grilling is a male pursuit while women are more likely to be prepping the eats. You can grill your entire meal starting with blistered bread for bruschetta, charred chicken or fired fish, blackened veggies, and singed fruit (peaches, pineapple) for dessert. You can practically taste the sizzle!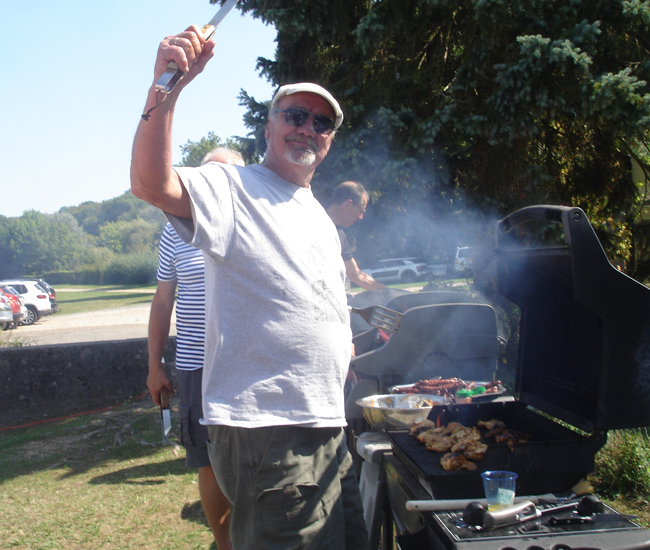 Lead photo credit : BBQ meat @ Stephanie McCabe from Unsplash
More in Grilling, Paris cook club, recipes, Summer BBQ, Summer Recipes
---
---