The Paris Cook Club Targets Texture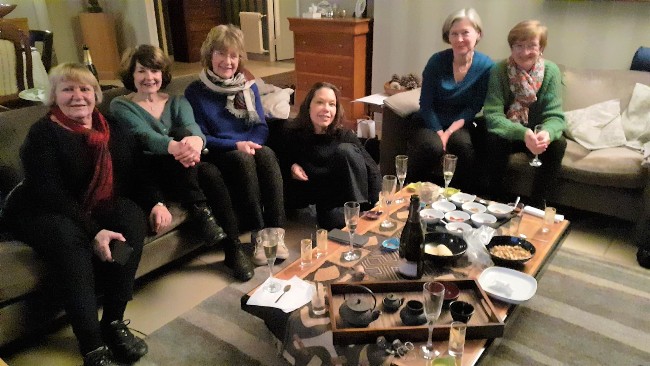 This is the latest dispatch relating the culinary adventures of the Paris Cook Club, a group of retired expats who cook together.
The Paris Cook Club is marking its 10th anniversary and reflecting on lessons learned in our monthly cooking sessions which were virtual during the pandemic. Not just a social club, we are intent on educating ourselves about cooking approaches, techniques, and tastes from around the world. Each themed gathering revolves around a specific ingredient (chickpeas, truffles), cuisine (Italian, Japanese), dish (lasagna, tagine), or method (barbecue, microwave).
In addition to smell and taste, we have discovered that the texture of food is crucial to its likability. Many people, including our children, reject foods with textures which are spongy like mushrooms, slimy like oysters, lumpy like tapioca, or soggy like overcooked veggies. The most relished texture notes are crispy and creamy, and when combined, they are the apogee of appetizing. Textures that contrast add delicious depth while lifting any dish to gastronomic heights.
Crispiness is evocative of snacks such as nuts, chips, and popcorn as well as foodie delights like fried chicken, tempura, and tacos. Crunch signals to the brain that the food is likely to be high in fat which will intensify its taste. But Thank God it's Fry Day disappeared with warnings of the adverse health effects of saturated fat. During the pandemic, deep-fat fryers gave way to air-fryers which use little or no oil to produce crisp fries, sausage rolls, and schnitzels.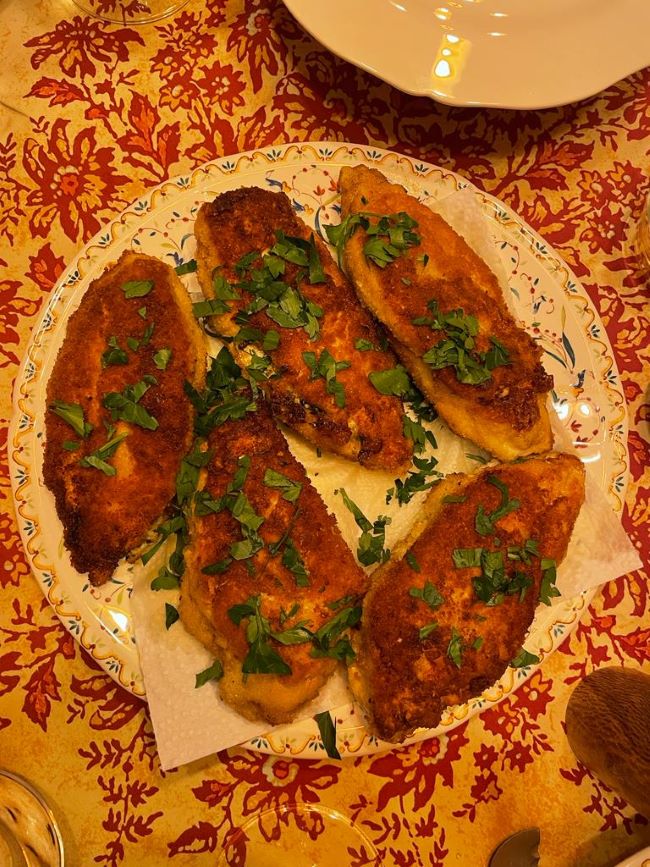 There are alternative ways to "crunchify" your food. Baking with tailored toppings is one path to crispiness. Cover vegetable gratins with cheese, coat chicken breasts in nuts, dip fish filets in breadcrumbs, and score pork crackling before roasting. Create savory crumbles of tomatoes, mushrooms, and other veg with overlays of cracker crumbs and parmesan. Use layers of filo dough to yield crackly constructions like pastillas of confit de canard (duck), spanakopita of spinach and feta, and parcelles of camembert and chèvre.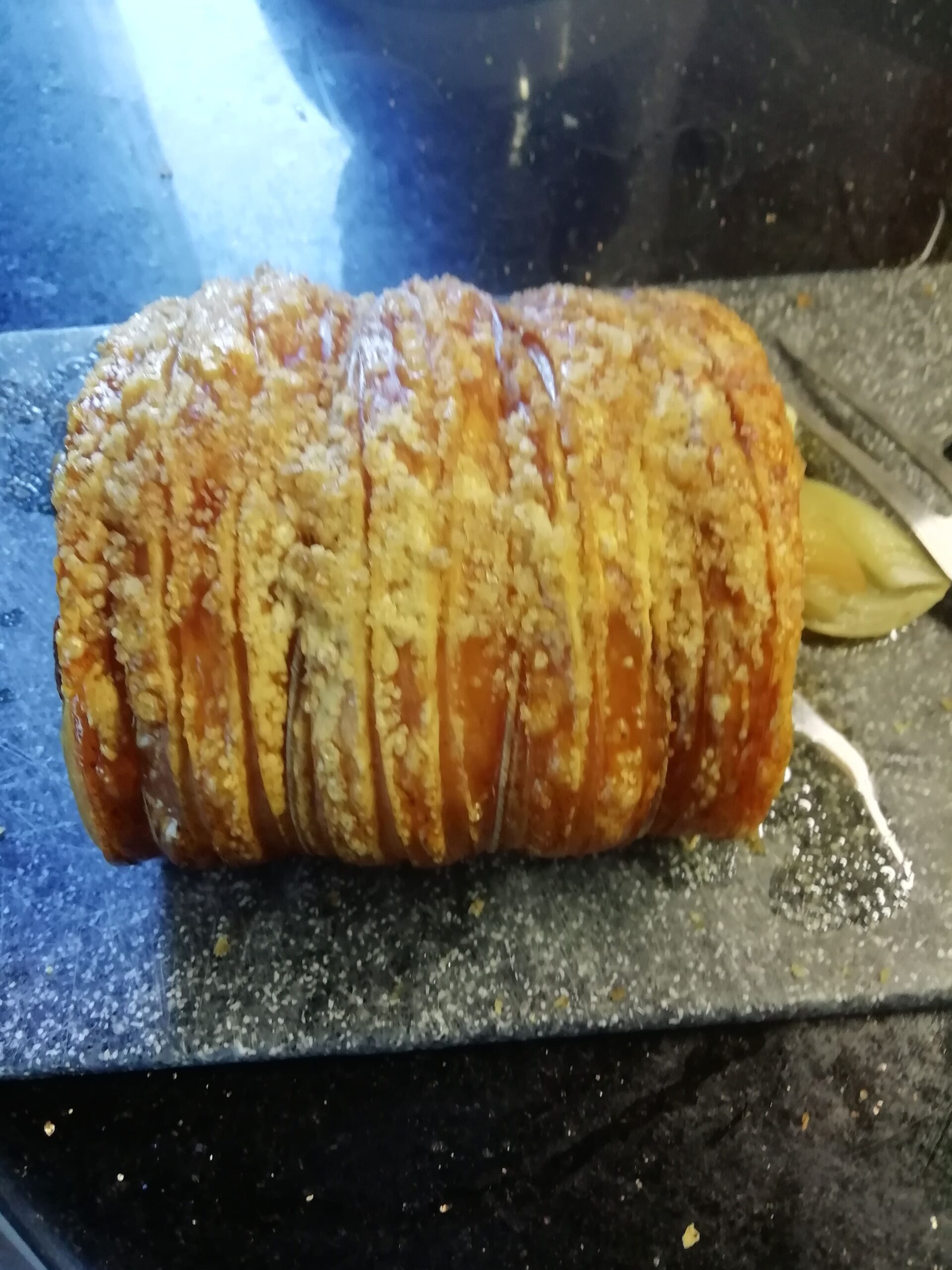 Among the crusty favorites of the Paris Cook Club are coconut shrimp, leek fritters, potato pancakes, and arancini (Italian rice balls). Sautéing with coatings is another crisping choice. Dust foods with flaky Japanese panko breadcrumbs for ultimate crunch. Shallow fry fritto misto (calamari and prawns) to glorious goldenness after dipping the seafood in milk and cornstarch. Dress chicken in a sticky jacket of honey and mustard for caramelized goodness. Battered and breaded zucchini, carrot, and pepper slices become crunchy treats. Crisped chickpeas, fried shallots or capers, bacon bits, seeds, and croutons all add snap, crackle, and pop to your culinary conceptions.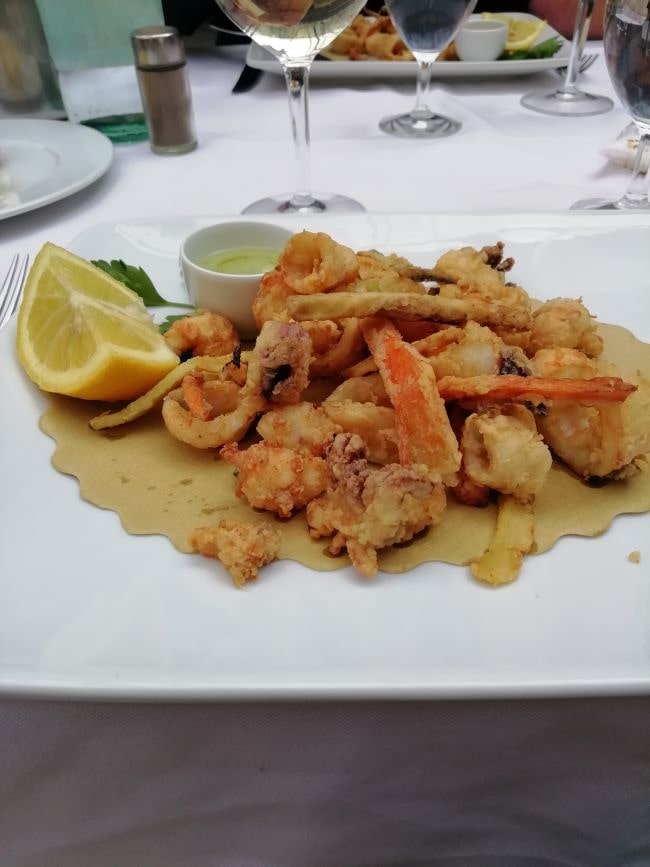 Creamy is the other cherished texture note. For many centuries, the French have thickened their soups and sauces into velvety deliciousness by briefly cooking a roux of equal parts flour and butter. Cream, milk, broth, or other liquid is added to this paste to build béchamel sauces and velouté soups. Famed chef Antonin Carême considered roux (the reddish-brown butter blend) "as indispensable to cooks as ink to writers." Other routes to smooth consistency for your bisques and gravies are additions of coconut milk, egg yolks, yogurt, potato purée, or a cornstarch suspension.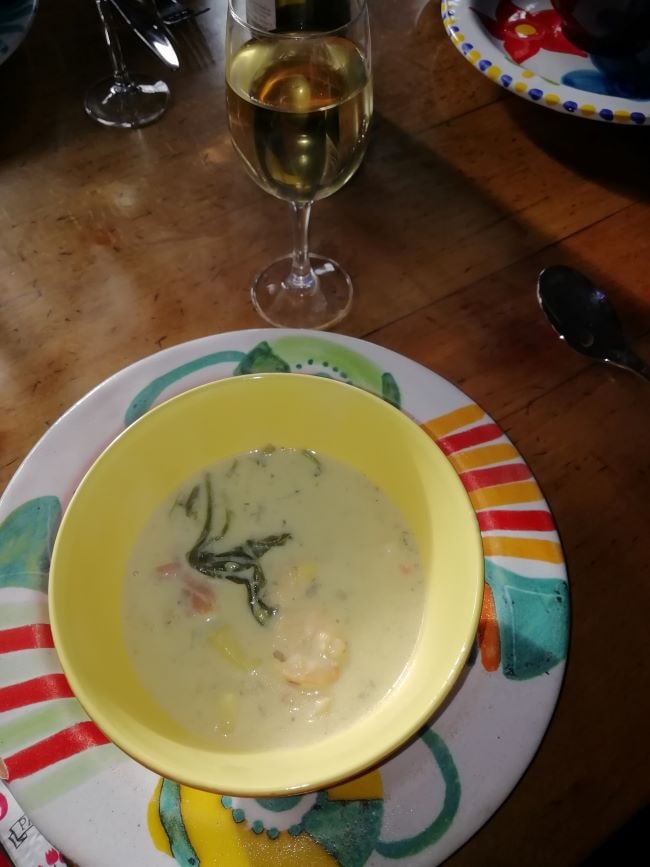 The French are partial to foods which are at once croquantes (crispy) and moelleuses (creamy) in the perfect texture ensemble. Whether fries, frites, or chips, pommes frites originated in Belgium and the best have a crunchy exterior and a light fluffy interior. In 2021, the top three French friteries were all in the north of the country on the Belgian border where these croustillant golden sides for steaks and moules (mussels) are always double fried.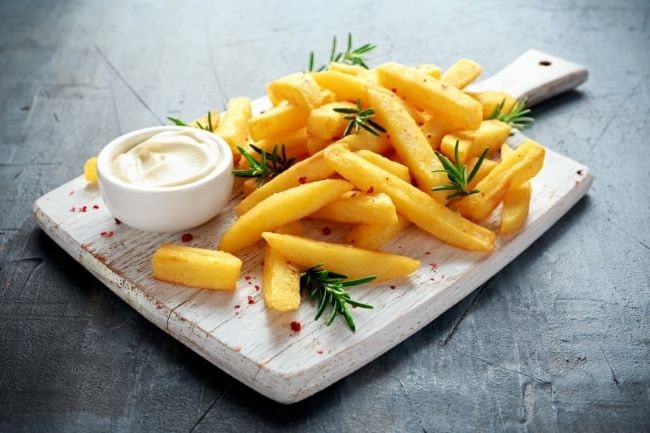 The sandwich Croque Monsieur (literally Mister Crunch) is a favored bistro order with its melted cheese interior and toasty exterior. It becomes a Croque Madame when topped with a fried egg. Deluxe versions are filled with lobster, truffles, or Roquefort cheese. The classic French dessert creme brûlée (literally burnt cream) is a smooth baked custard with a singed sugar surface. Julia Child advised that "every woman should have a blow torch" not least to create crackly upper crusts.
Croquettes (derived from croquer meaning to crunch) first appeared in the French kitchen of Auguste Escoffier. Leftover cooked meat is bound with mashed potato, rolled into a cylinder, dipped in breadcrumbs, and fried. When these shattery nuggets travelled to Spain, they became croquetas with creamy centers of béchamel sauce and ham. Miami's Cuban community adopted the morsels and celebrate them with an official Croqueta Day on 1 October. The Dutch prefer their national snack bitterballen made with beef or veal, while mashed potato is at the succulent interior of the popular Korean and Japanese street food korokke.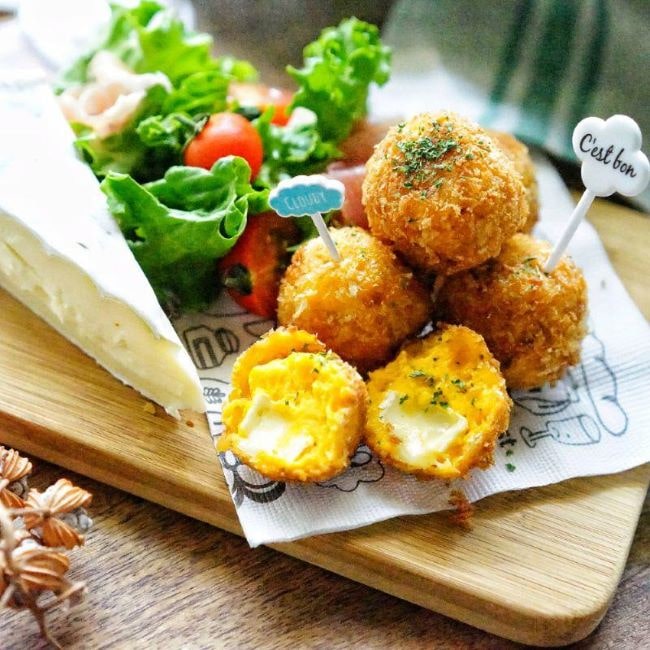 Texture is the delivery mechanism for flavor and key to our enjoyment of food. Savor the crunch of a parmesan crisp. Bite into bouchées croquantes (crunchy bites) of feta-filled filo. Get a kick out of herb-encrusted halibut. Luxuriate in the smoothness of a creamy cauliflower soup. Indulge in an unctuous Alfredo sauce. Relish the mouthfeel of a crackly, soft-centered croquette. Tune into texture in all its configurations to transcend your cooking skills.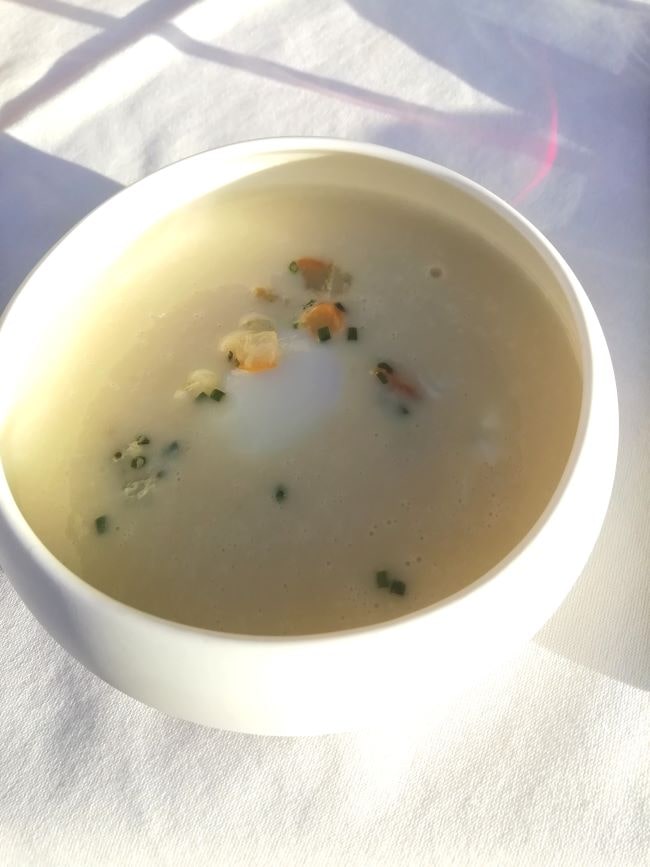 Recipes by Candice Stevens at the Paris Cook Club:
Lead photo credit : Cook Club members, courtesy of the Paris Cook Club
More in International Cuisine, Paris cook club
---
---
Comments