Paris Vignettes: Summer Along the Seine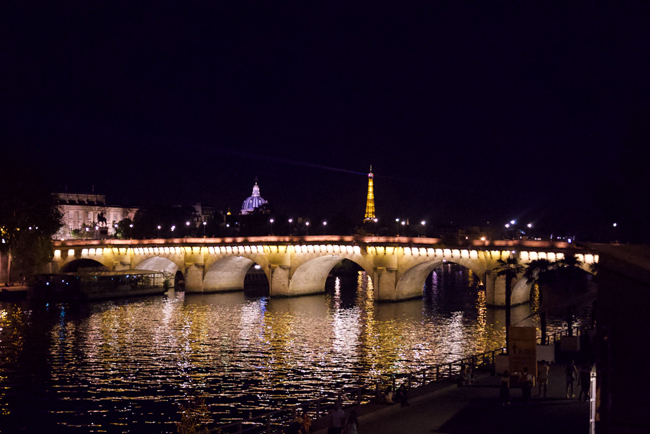 Whether you walk, run, or bike along the Seine, there is endless activity especially during the beautiful summer and early fall months. As you'll see in my series of photographic vignettes, the people- and dog-watching opportunity are endless. You can spend a full day on the quays and still not see everything. Usually I walk down rue Vieille-du-Temple from our apartment until I reach the Seine, then you have options of crossing over to Ile Saint Louis, going east or west, or going all the way over to the Left Bank. Along the walkway, you can participate in salsa dancing (see a previously published photo essay), listen to musical bands, enjoy lunch or just meditate.
The trees along the Seine provide a perfect "cadre" or "leading lines" to/around the people as you can see in many of the photos such as "un couple sur un banc," "escalier vers la Seine," and a musician with his dogs. The transition to evening ignites the sky over the Seine with color ("couche de soleil et nuages") eventually transitioning to wonderful reflections of light ("les reflets de Pont Neuf"). Beside framing people, the trees along the Seine add a very organic dimension especially as you mix in people with "les gens et les arbres" or "les arbres blancs". Finally, even though rain is never fun, when the umbrellas pop out they bring people together along the Seine ("refuge de la pluie").
I'm looking forward to your comments and your favorites! And if you want to see more of my photographic vignettes of Paris, go here.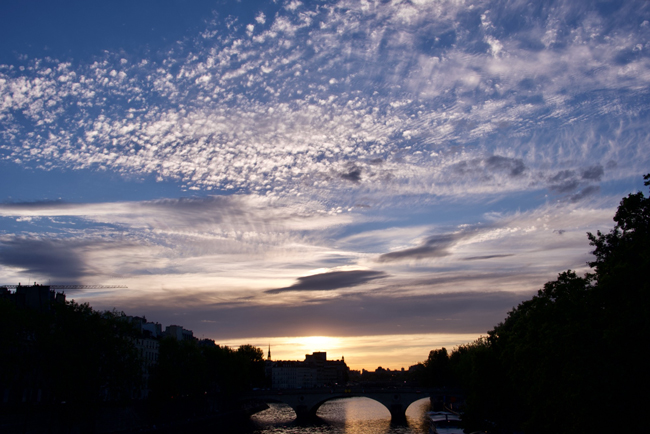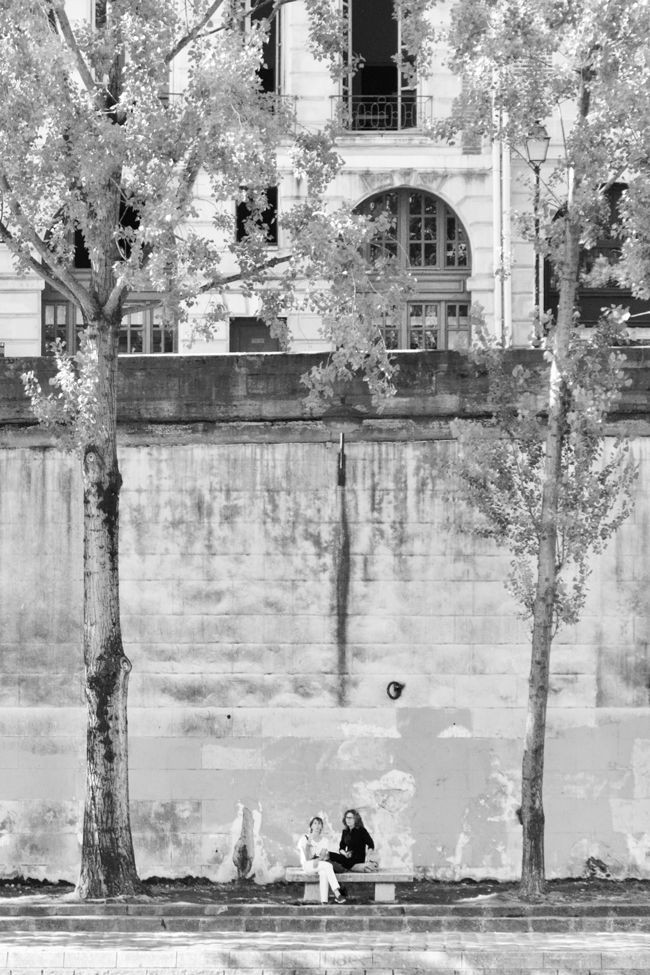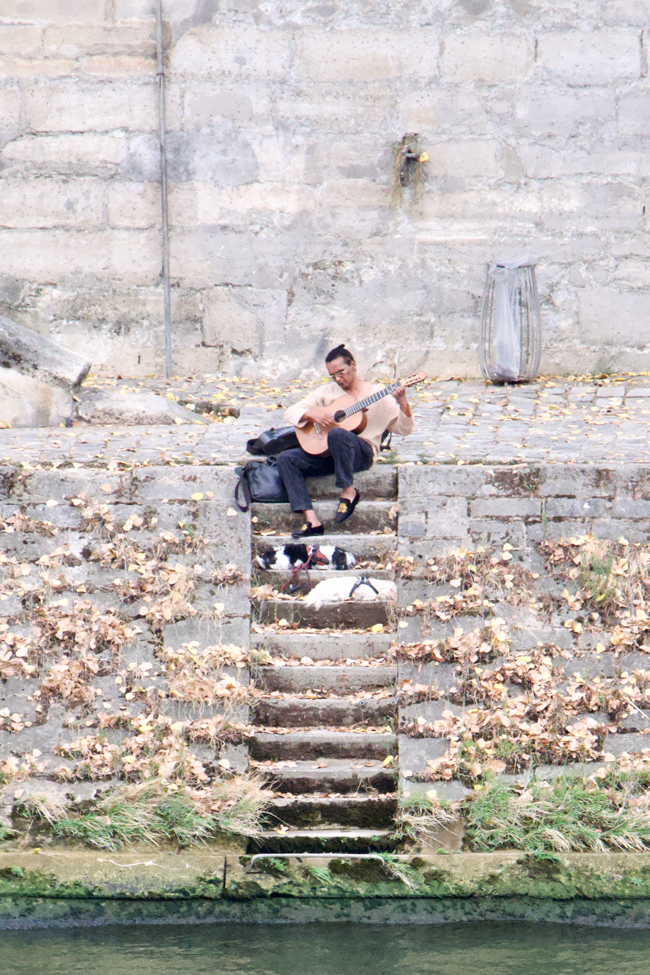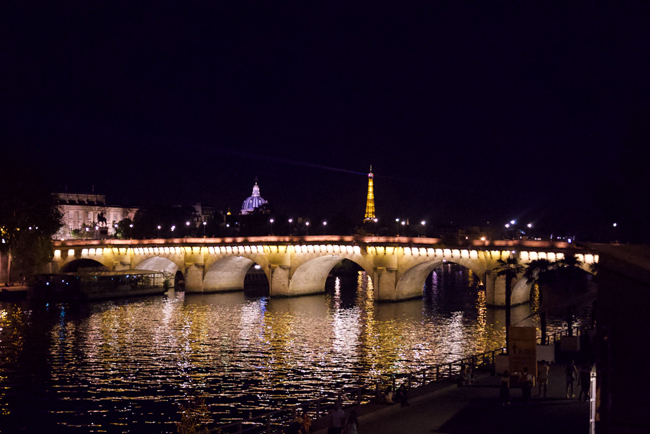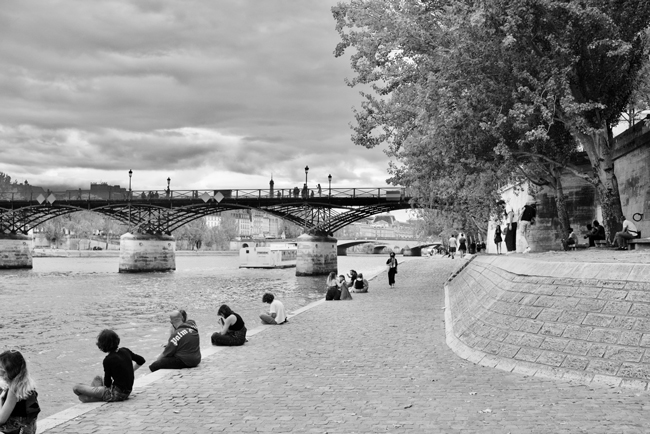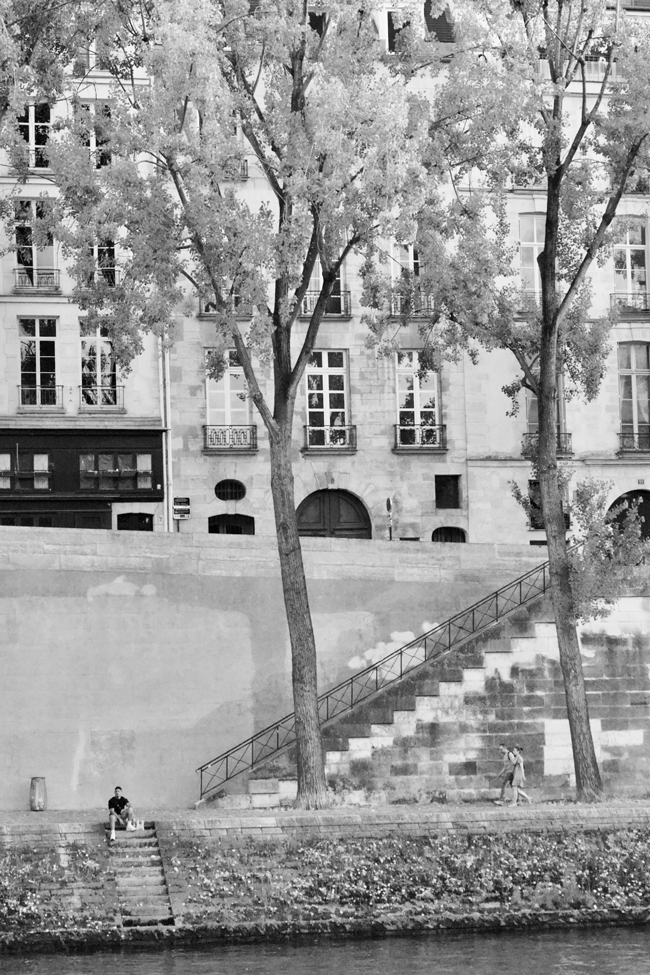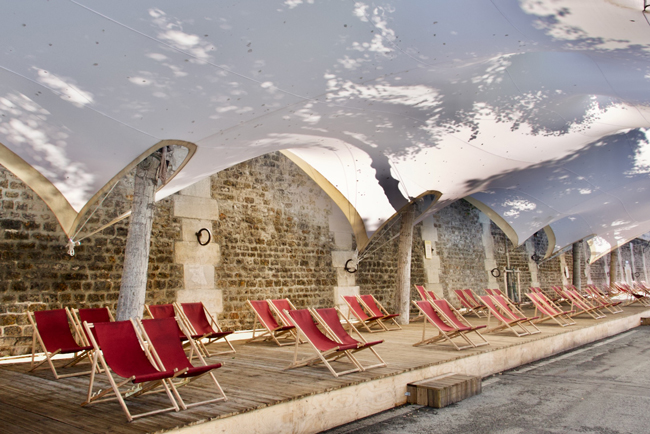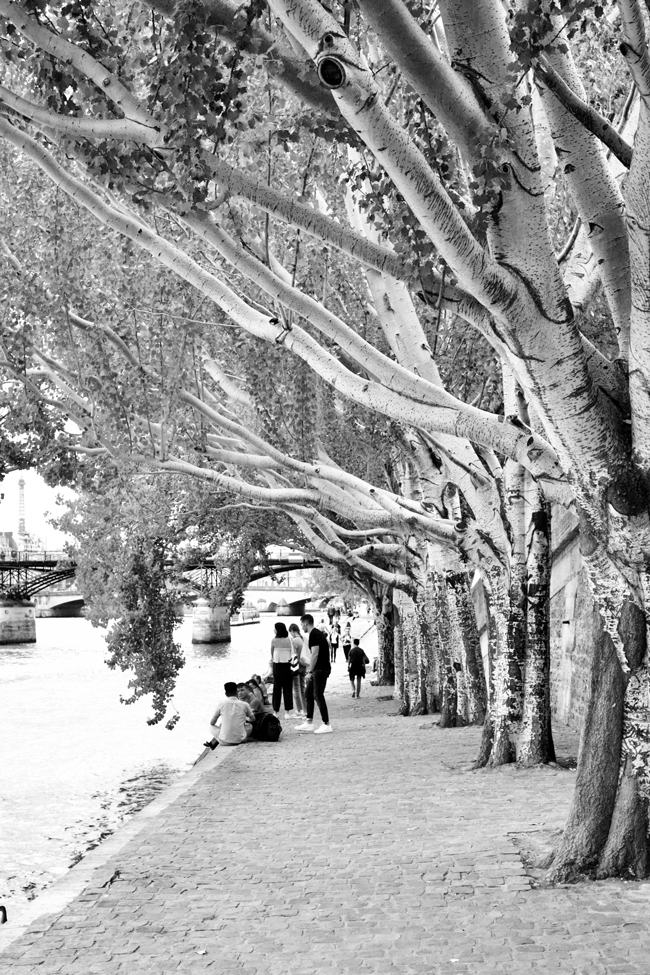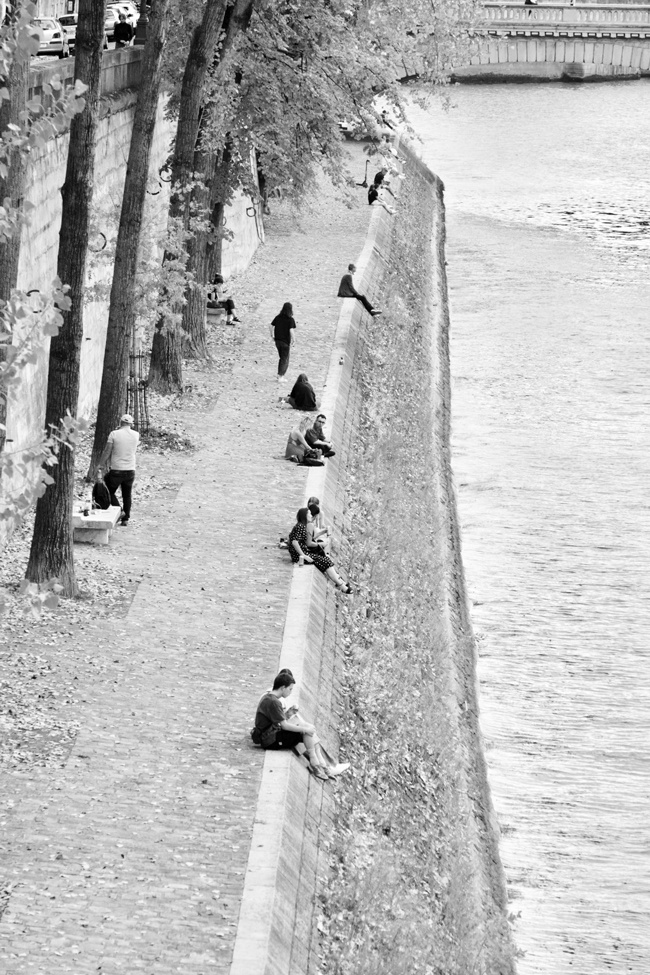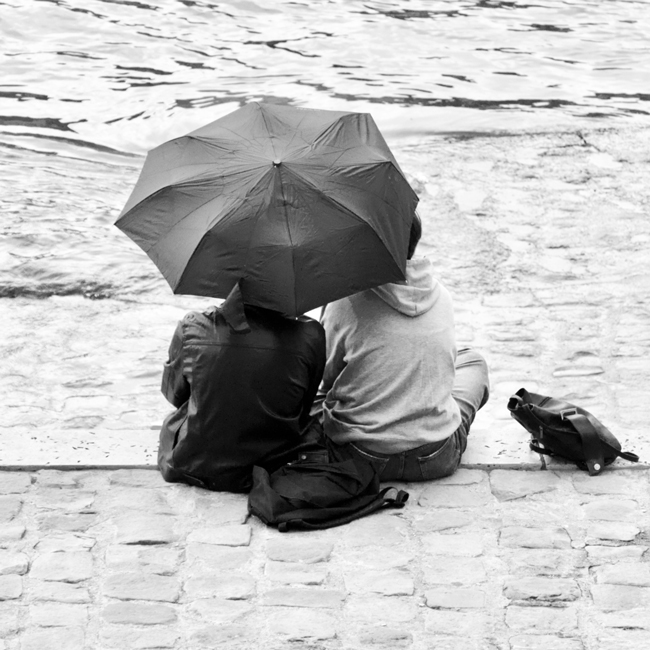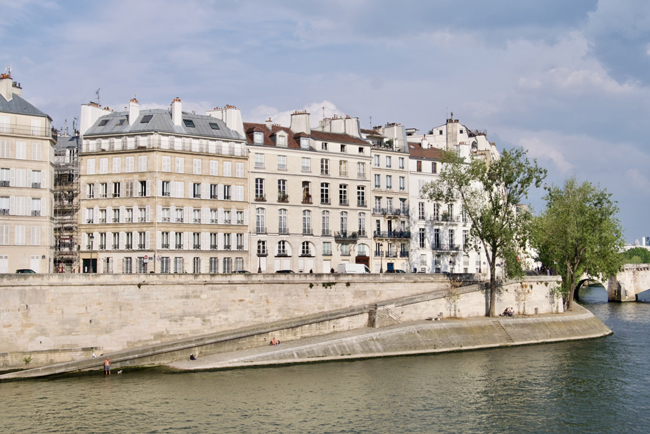 Lead photo credit : Les reflets de Pont Neuf © William O'Such
More in Ile Saint Louis, Paris photos, Paris Vignettes, Paris Vignettes – Summer along the Seine, street photography, The Seine, Vieille de Temple
---
---