Paris Vignettes: Deconstructed Art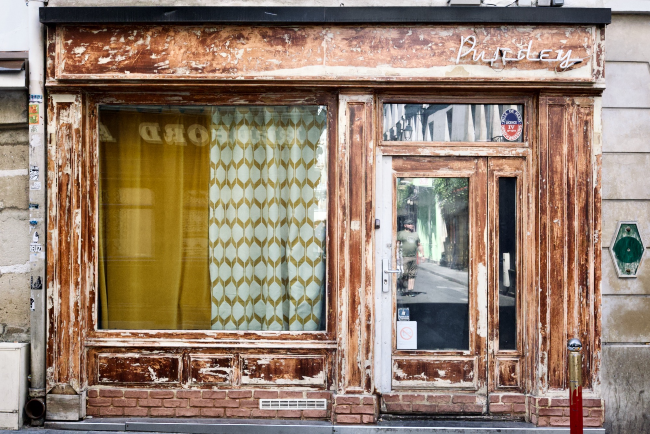 In street photography, sometimes the peeling of paint, the weathering of wood or reflections around a light transform a mundane object into an interesting piece of art. Evolving chaos can take the sharp, boring edges of an object and make it more appealing. Or just the combination of art and people tell an enticing story. In this collection of photos, these deconstructions or reconstructions makes you wonder a bit more about the past. Many of the following vignettes will disappear or become distorted and different in the future so enjoy them in their current form.
As I walked around the Haut Marais, I ventured into the Cité Dupetit-Thouars which is a dead-end street that I always forget is there and there was a "Purdey" storefront whose façade was one of my favorite along with "la Cremerie." Store owners in Paris put extra care in their windows and "Les Trois Chocolats" was no exception where they have showcased their product with art and style. Another type of street art contains the careful reconstruction of small pieces as into a larger art form like "les pieces qui style." On each trip to Paris, I await the new façade ("je veux quelques chose") of the wall diagonal from Café la Perle just down the street from our place.
After attending Terrance Gelenter's Sunday get-together at La Coupole, I did my usual flanerie towards Parc Montsouris and stumbled across Montparnasse cemetery and the tombstone of Serge Gainsbourg, decorated with metro tickets ("Serge et les billets.") Another day, as I exited the Pantheon, I was stopped in my tracks when I saw this depiction of the martyr "Saint Denis". On a final note, I enjoy visiting the les touristy neighborhoods because you come across specialty stores focused on single, unusual things ("moi et mes amis").
Enjoy these deconstructed and reconstructed pieces of Paris!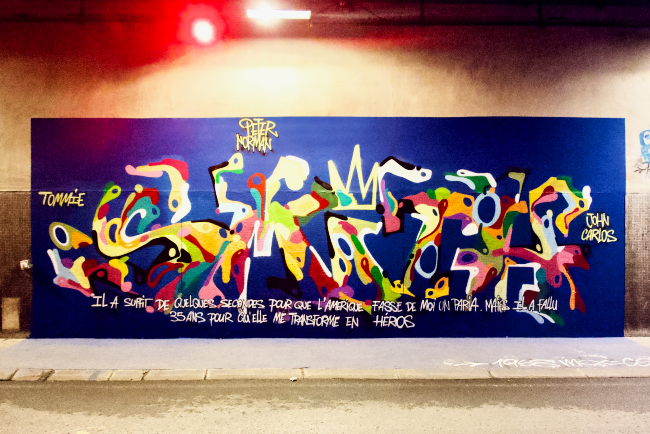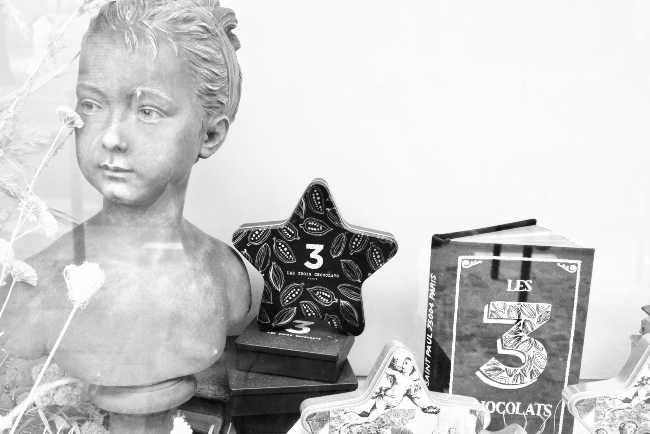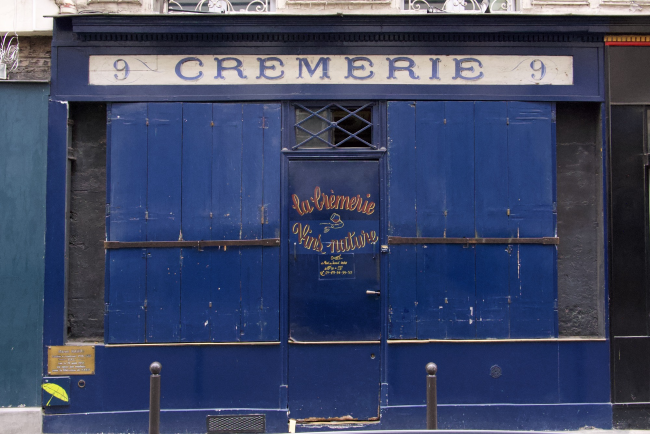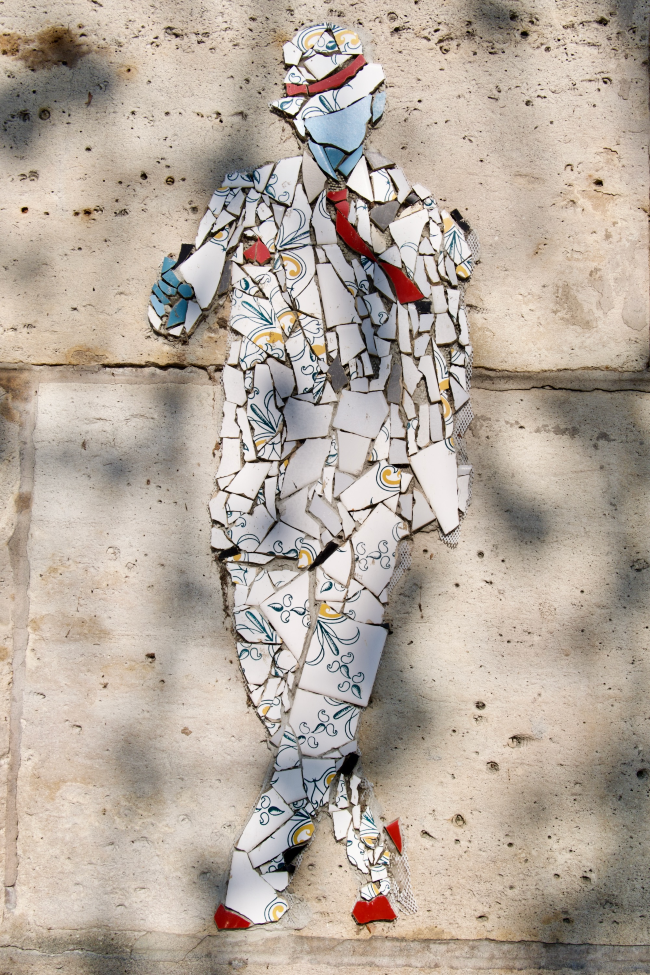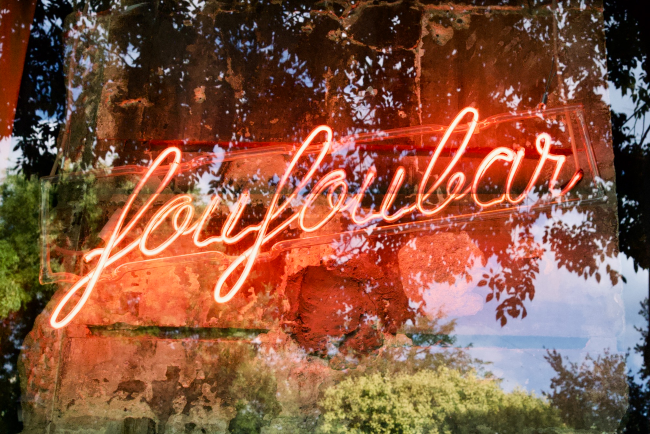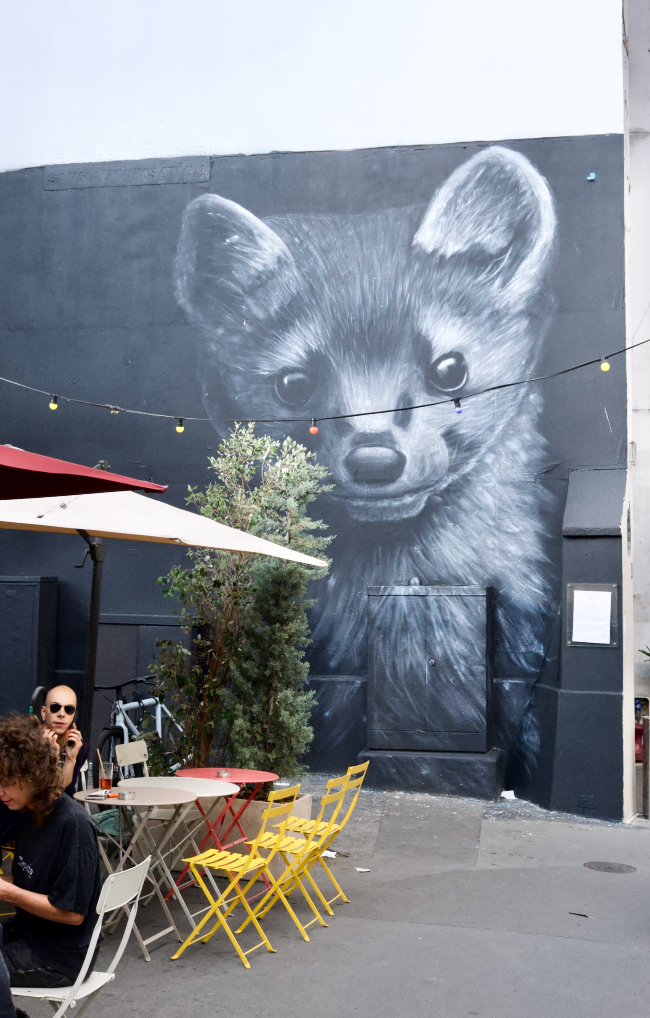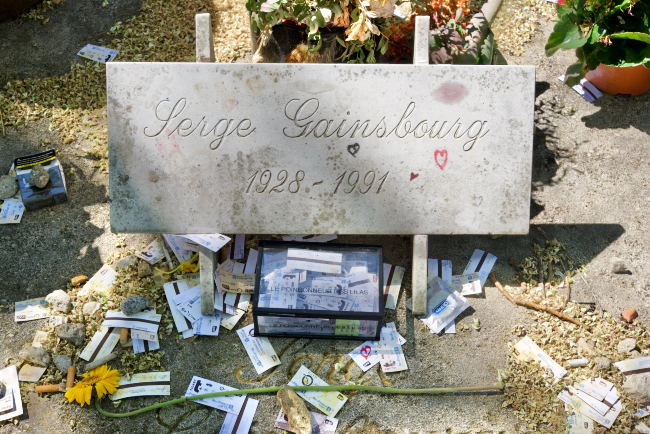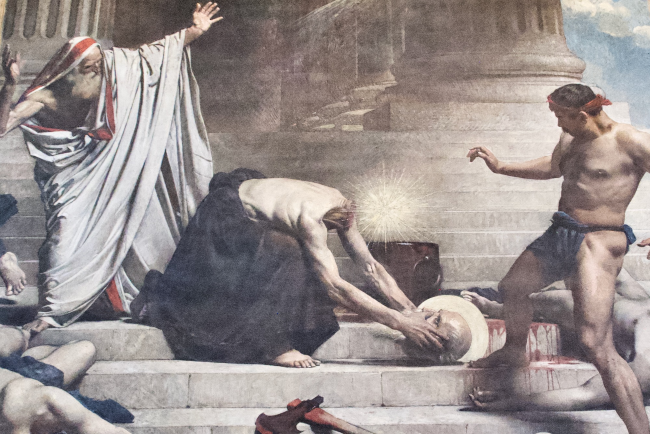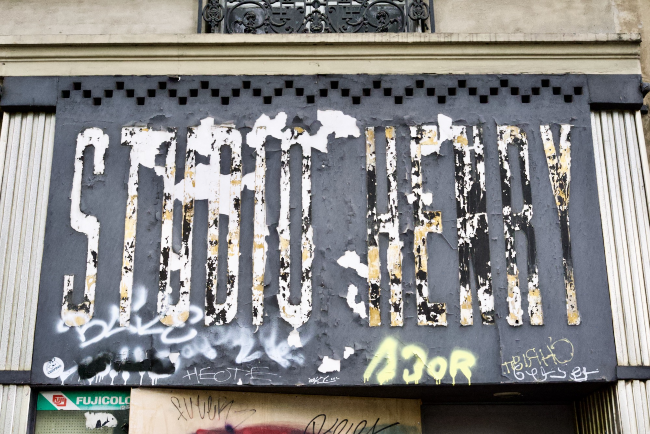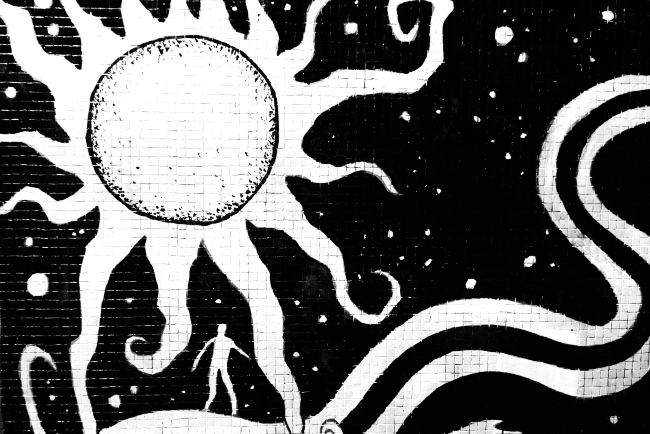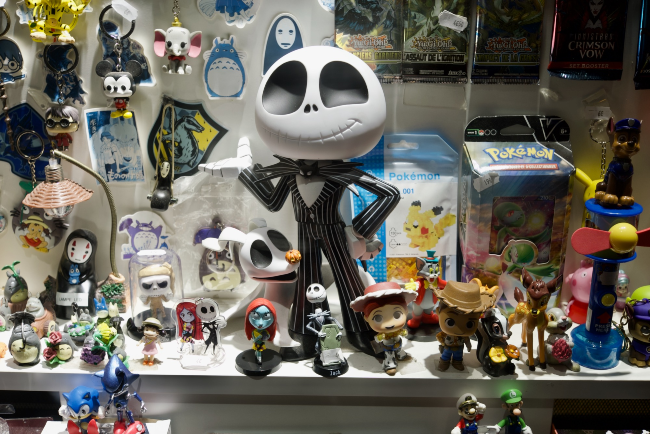 Lead photo credit : Purdey © William O'Such
More in Art, Graffiti, mosaic, neon, painting, Paris Vignettes, street art
---
---