Letter from Paris: October 12, 2022 News Digest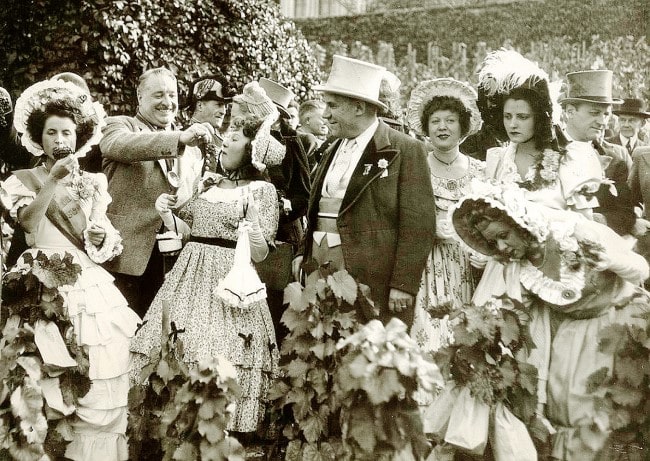 The weather was glorious last weekend for the Fête des Vendanges de Montmartre. The annual grape harvest at the last remaining vineyard in Paris is a local celebration that's taken place since 1934. It's not just about Bacchus-style merriment (though you'll find that too); this traditional neighborhood festival honors art, culture, music, and gastronomy… along with the new cuvée. From Saturday's parade to the Parcours du Goût, there was a lot to enjoy in the October sunshine. Check out some photos below, and if you want to learn more about the event, check out our article here.
French film stars, including Oscar-winning actors Marion Cotillard and Juliette Binoche, and the star duo Charlotte Gainsbourg with her mother Jane Birkin, cut off locks of their hair in a recent video to show solidarity with protesters in Iran. The video was released on the "soutienfemmesiran" Instagram account (meaning "support women in Iran"). As reported by the Associated Press, the protests "were sparked by the death of 22-year-old Mahsa Amini after her arrest for allegedly violating the Islamic Republic's strict dress code. Some of the Iranian demonstrators have publicly hacked off locks of hair at the protests, and the gesture has spread. Images of women elsewhere cutting their hair to show solidarity with Iranian women have gone viral — from Turkish singer Melek Mosso on stage last week, to women in Lebanon and Syria, to Swedish lawmaker Abir Al-Sahlani in the halls of the European Parliament in Strasbourg… A museum in Rome is collecting locks of hair to present to the Iranian Embassy."
We've written before about Station F, the massive start-up incubator in the 13th arrondissement. Housed inside a former railway depot called the Halle Freyssinet, Station F stretches 310 meters long (the Eiffel Tower's length) and is home to 1,000 early-stage startups. It's the pet project of Xavier Niel, the billionaire entrepreneur behind Free Telecom. Now Wired is shining a spotlight on the incubator in a new article about "The Hottest Start-ups in Paris." Sure, Station F "has supercharged the Paris tech scene, but it's far from the only show in town." Did you know that "in the first three months of the year, France raised $5.4 billion (around €5.3 billion) in VC funding, double the amount raised in the same period last year"? To read about these hot start-ups, check out the article here.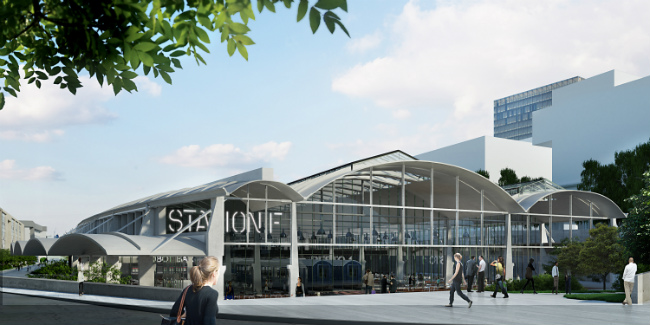 The city of Paris recently revealed the marathon route for the upcoming Summer Olympics — and it's full of meaning and historical references. Mayor Anne Hidalgo wrote on Twitter: "Today we are unveiling the route of the #Paris2024 Olympic marathon. A day that pays tribute to October 5, 1789, the historic date of the march of women who went to see the king at Versailles to express their anger and claim their rights."
Nous dévoilons aujourd'hui le parcours du marathon olympique de #Paris2024. Un jour qui rend hommage au 5 octobre 1789, date historique de la marche des femmes qui sont allées voir le roi à Versailles pour manifester leur colère et revendiquer leurs droits. pic.twitter.com/YhKvX1YwSG

— Anne Hidalgo (@Anne_Hidalgo) October 5, 2022
Speaking of sports, Paris is joining the list of cities boycotting Qatar World Cup fan zones. As reported by CNN, "it's likely that many French fans will be following this year's World Cup in Qatar as their team, the winner four years ago in Russia, fights to defend its title, but they won't be doing it with other football supporters in some of France's major cities' public spaces. Notably, Paris says it will not organize fan zones for the FIFA World Cup in Qatar, citing social and environmental issues." Other French cities have also declared a boycott of the fan zones because of the rampant human rights abuses in Qatar. Note Paris is not boycotting the event itself. "However, some have accused the city of hypocrisy given its flagship sports team Paris Saint-Germain (PSG) is owned by a Qatari company closely connected to the Qatari state and has a Qatari president – Nasser Al Khelaifi."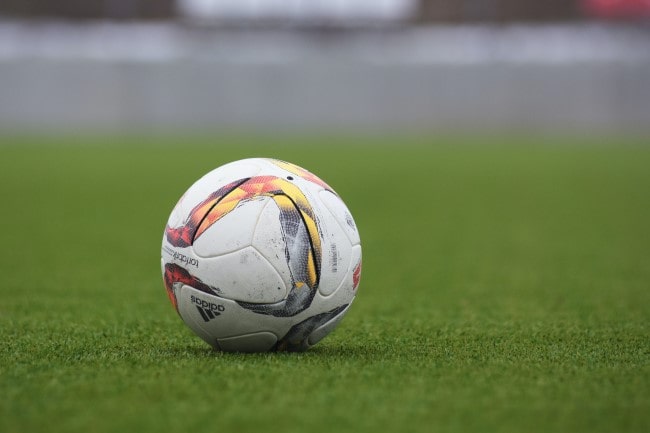 It's not the war in Ukraine causing the gas stations to run dry in France this past week; it's the ongoing strikes at refineries causing problems. France has had to tap its strategic fuel reserves to resupply some of the service stations, since more than a fifth were grappling with supply problems this past weekend. Motorists aren't just dealing with lines at the pumps; they're having to drive to many different stations to try to fuel up… sometimes over the border in Belgium. Despite the strikes, Reuters reports that the government is not planning petrol rationing.
Lead photo credit : Costumed attendees, Fête des vendanges in Montmartre, 1939. Credit: wikipedia commons
---
---