Batignolles: Exploring the Untouristed Corners of Paris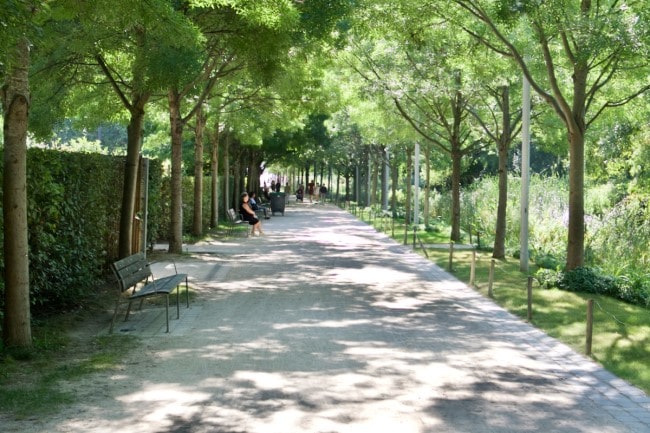 After living in Paris for four years and coming back for over 20 years, you would think that I've seen it all. Not true. Each trip I always find some corner of Paris that I've never seen. My approach is to take a "visite guidée" via l'officiel de spéctacles or find a local to show you their coin via Paris Greeters. The former are usually people who have studied a certain niche aspect of an area really well and so the tour is almost a history and culture lesson.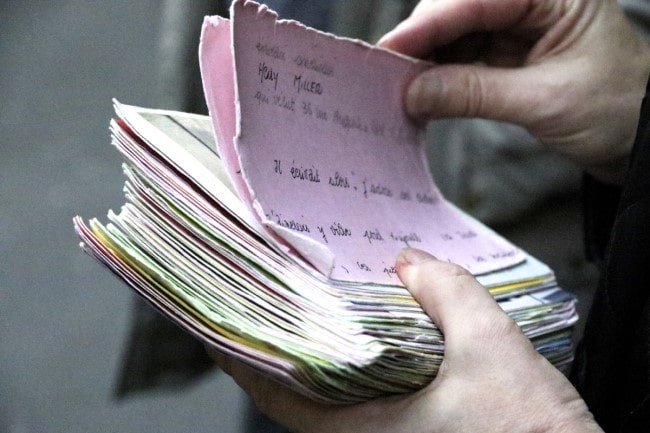 The latter are residents who live in the area that like to give people an introduction. It is definitely less of a tour and more of a "show you around" with a very wonderful local passion and pride. For true tours, in English, I'd lean towards Richard Nahem's tours or Kasia Dietz's fashion-themed tours, among many others.
For this particular adventure, I chose the Paris Greeters alternative, inputting my information request on their website, and within two days I got an offer from Laurence to visit Batignolles, an area which, according to her, retains un esprit "village" sympathique. Looking up how to get there, it was very straightforward: Take line 1 to line 14 (the newer swish line) and you end close enough to the starting point she recommended: the church of Ste Marie des Batignolles.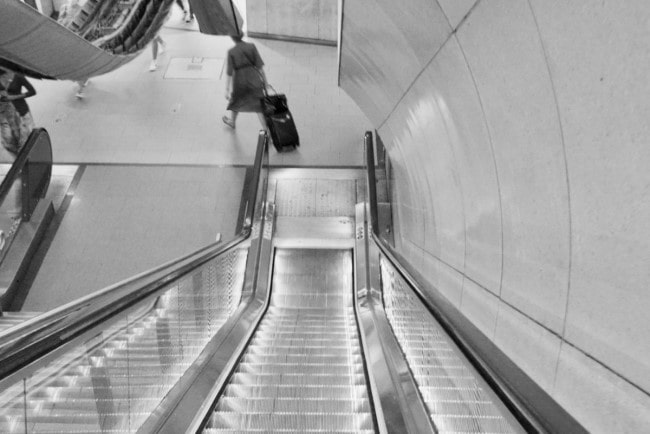 When I arrived the metro stop was in the middle of the newer part of Batignolles so I was a little confused, but after getting oriented, I found my route to the church next to the place Félix Lobligeois. I was early, wandered around a bit, and then someone came up to me on a bike and said they were Laurence. She parked her bike, and we were on our way. Unfortunately, I didn't take as many pictures as I would have liked since it was all new to me and Laurence definitely had lots of energy.
We started by walking through a small park called Allée Barbara, named after the actress and composer who lived in the area. It's a nice green area with a little stream running through it.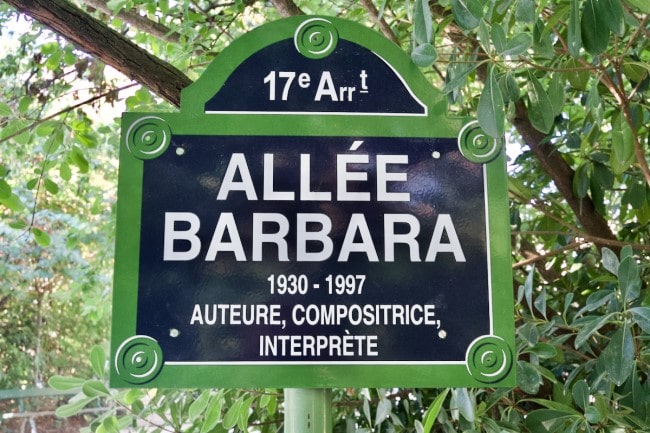 Interestingly there have been a lot of famous people who lived in Batignolles such as Paul Verlaine, Stéphane Mallarmé, Émile Zola, and Jacques Brel. In the city hall, there was a wall with photos of all the celebrity residents. The small park itself is one of those perfect small green areas in a city that suddenly cuts off the street noise and you are transported to the countryside.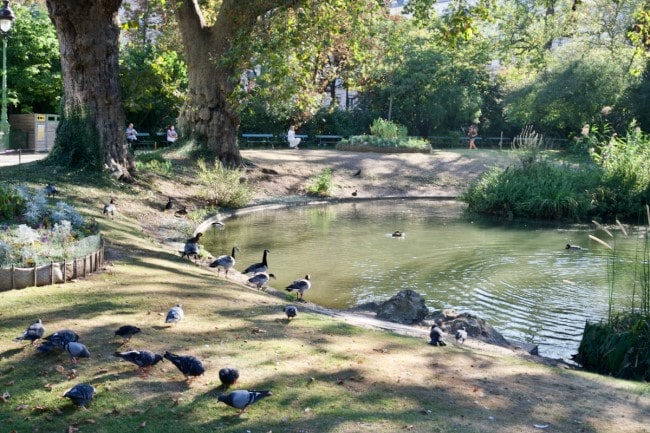 After exiting the park, on our way to the larger Martin Luther King Park, we stopped by the Vatel cooking school where lunch and dinner is served by the students. In fact, a few students walked in while we were talking, all dressed up with suits and ties. According to Laurence, these students end up at the top restaurants in Paris. We glanced at the menu which had some amazing selections for a reasonable, though not cheap, price. That'll be on my list to check out during my follow-up trip.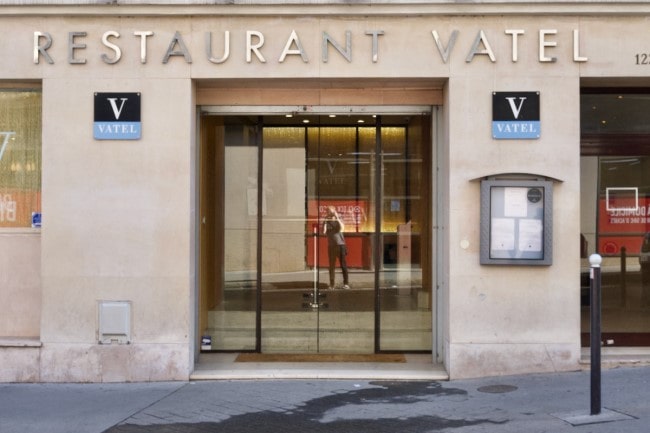 Crossing the street we entered MLK park which transitions from the old Batignolles to the new Batignolles. Laurence explained that all these buildings were built to be hyper eco-friendly. They have solar panels on the roof, hot water that is pulled from deep underground hot springs, no air-conditioning and "pneumatic" garbage collection. No garbage trucks at 5 a.m.! You put all your material in an area in the basement and then when the container is full, it is pneumatically transported quietly miles away to a garbage collection station. The buildings were definitely not the repetitive designs one finds on the outskirts of Paris. In fact, Laurence explained that the city required that each building was designed to be noticeably different though coherent with its neighbors. Clearly done by skilled architects.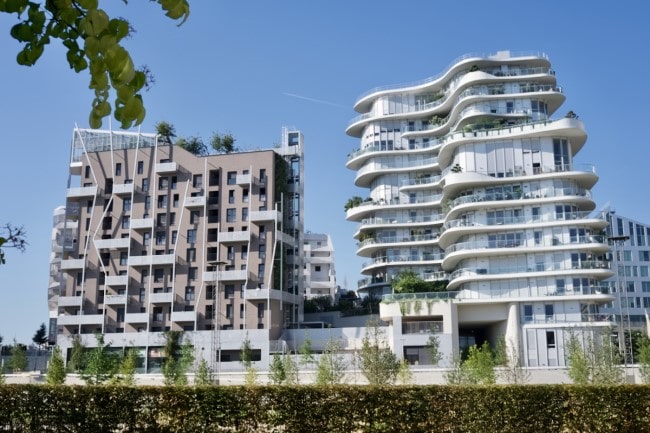 Wandering through the park we stumbled across Laurence's husband who was running as part of his daily exercise routine. They chatted a bit and talked about the renovation they were doing to an apartment they just bought. After he dashed away, we continued through the very green park which also seeks to be eco-friendly and attract wildlife. In fact, Laurence mentioned they have a park fox that is let out to "manage" the rats. The wildlife was definitely there as seen in the below photo of a mother bird feeding her young…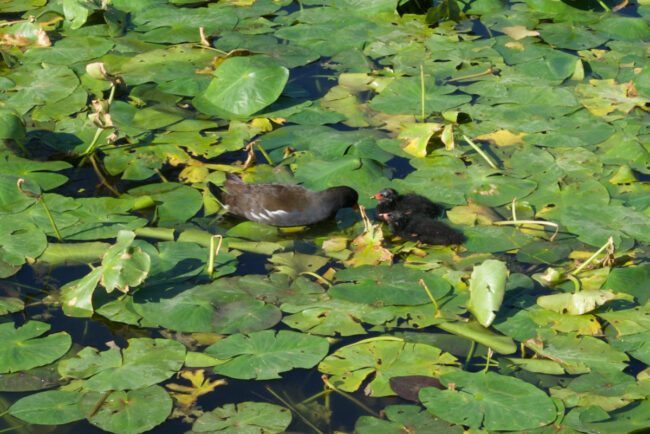 …and the heron standing watch over the park. At first I thought the bird was a statue but after staring at it for a couple minutes, the heron did move! The neighborhood offers a couple restaurants that reflect the diverse, local, international scene.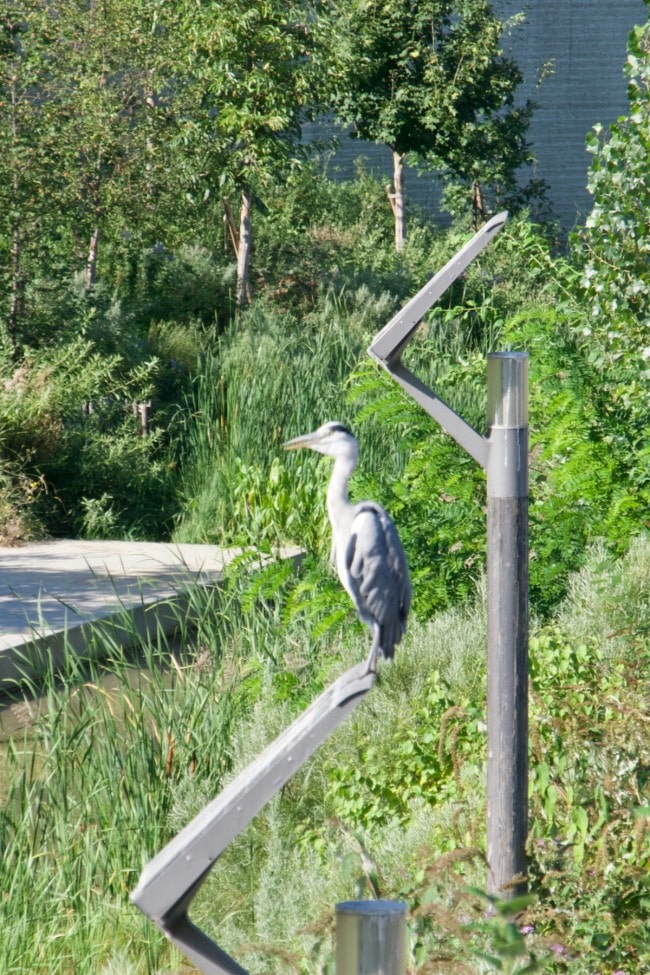 I'm sure many people have heard about the petite ceinture that surrounds Paris. An old, abandoned railroad line is gradually being transformed into bike and walking paths. A part of it comes through Batignolles.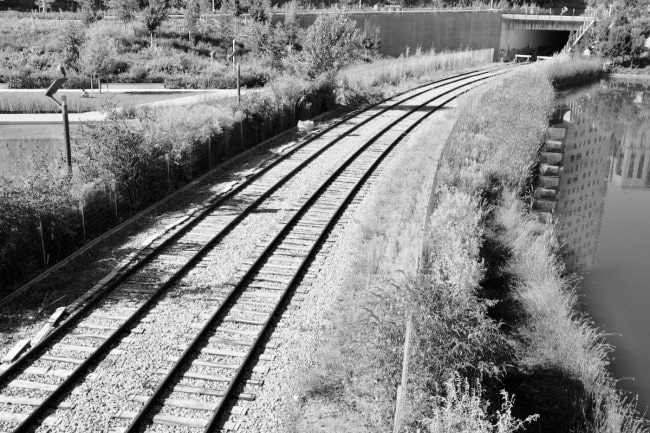 Exiting MLK park, Laurence introduced me to the hidden Cité des Fleurs, open during the day to the public and only residents at night. Theoretically you are not allowed to take photos but I did manage to get off a few shots. Originally this complex provided housing for the train workers a long time ago. Now it's been turned into charming homes. There is an interesting rule that each home must maintain three trees and large greenery or else they are fined.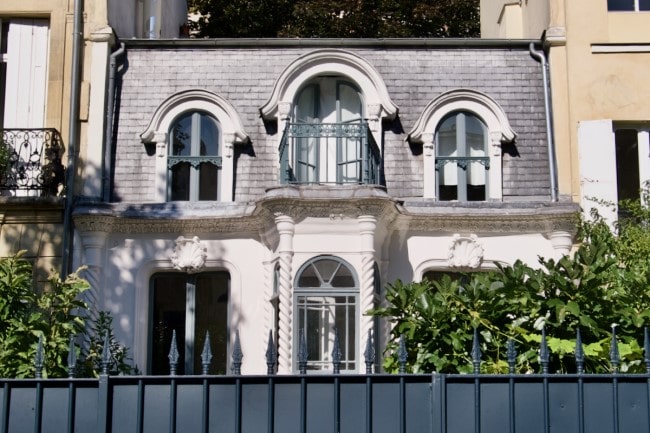 Cité des Fleurs is a quiet area that totally eliminates all the noise of the street and replaces it with greenery and chirping birds.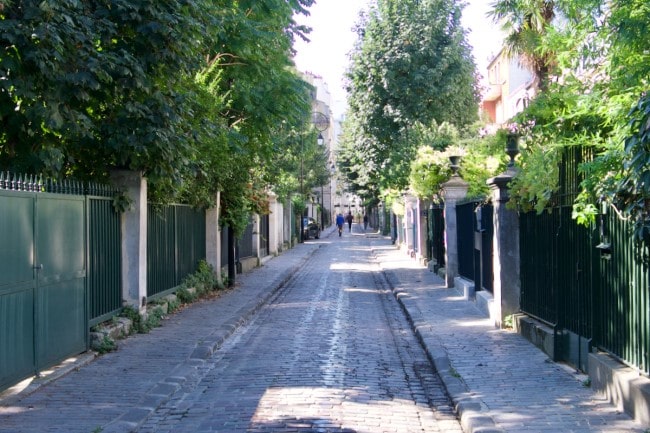 Exiting the Cité des Fleurs, we walked down one of the main roads of Batignolles, rue Brochant, where I came across my first cheese bar (bar à fromage) in Paris. Well, they also had some charcuterie too.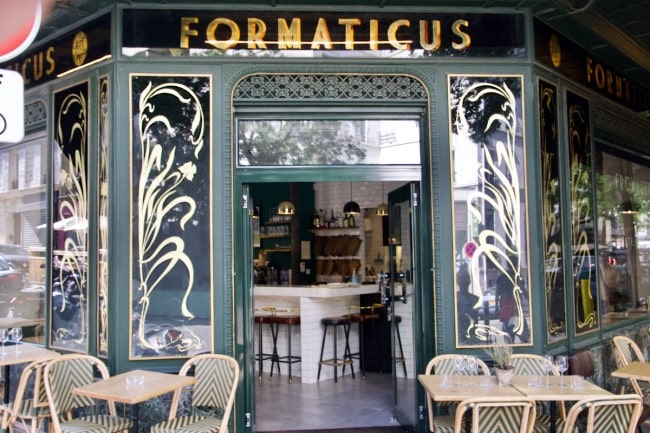 Heading back to where we started the Batignolles tour, we stopped for a café a few blocks away and across from the city hall. The greeters are not supposed to accept money but they will accept a coffee at least. Heading back to the metro I returned through the place Félix Lobligeois again and spotted a restaurant to try during the return trip.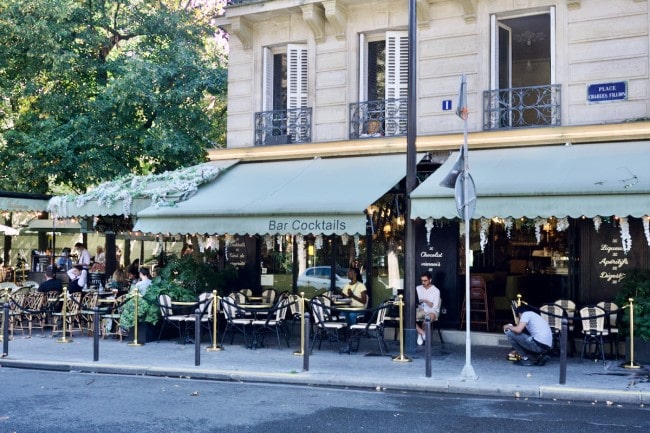 Back through the Allée Barbara, I spied the locals in full discussion and reading mode, capturing the charm of this "village sympathique."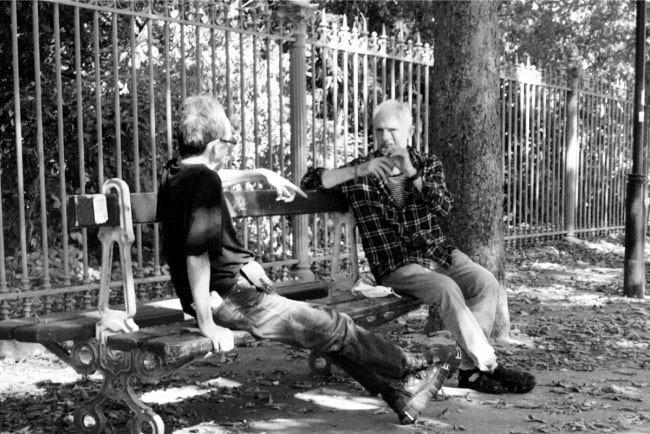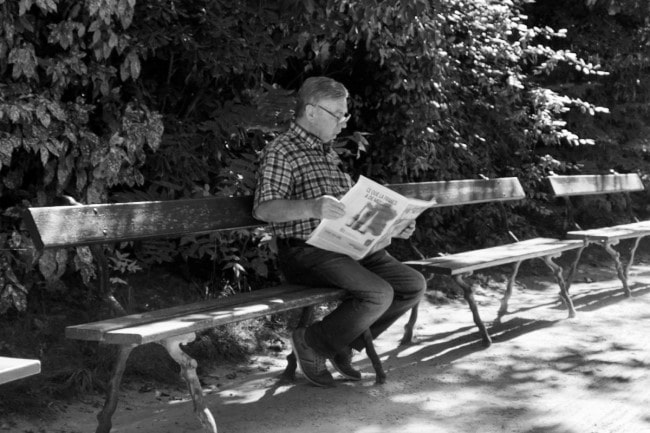 I'm looking forward to returning back to Batignolles to take more pictures and discover the area. There is definitely a lot more to it than what I saw on this visit. Most likely I'll reconnect with Laurence for the follow-up exploration!
P.S You can enjoy my many years of Paris photos here along with my "Paris Vignettes" series published on Bonjour Paris.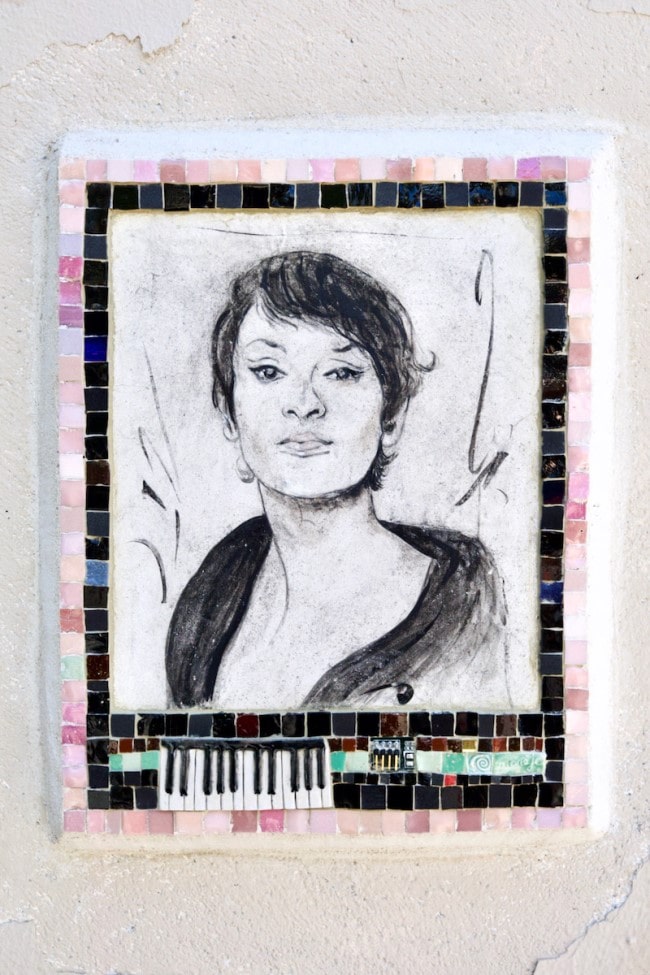 Lead photo credit : Exploring the unknown corners of Paris (C) William O'Such
More in Art, exhibition, gallery, Pictures, streets of paris
---
---