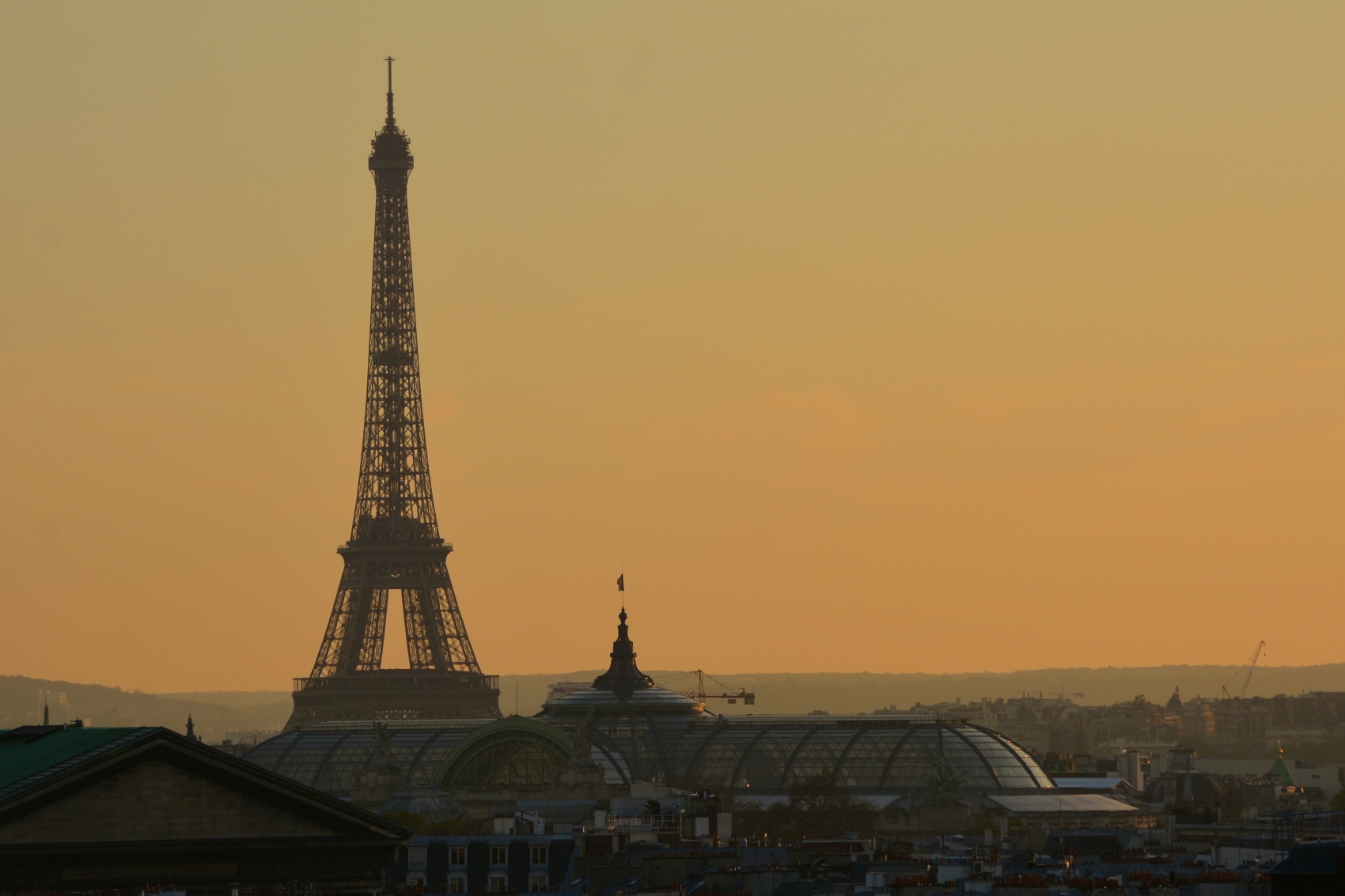 With over 400 million Instagram accounts, it can be difficult to sift through all the selfies and unappetizing photos of spaghetti Bolognese to find pictures that you really want in your feed. Paris is certainly a photogenic city, and even though it is my home, I never tire of seeing images from the City of Light. Not only am I inspired as someone who likes to take photos, but I also learn about Paris from fellow Parisians.
The folks at Bonjour Paris recently jumped on the Instagram train. Having been on the social media channel for a number of years, they asked me to compile a list of some of the best Parisian Instagram accounts. Numerous articles have been written naming the best Paris Instagrammers to follow, and the same people seem to appear each time. Certainly great accounts, I chose to highlight those Instagrammers who are lesser known, but brilliant nonetheless. I personally follow each of these accounts, which all have less than 20,000 followers and focus primarily on Paris.
@aparisianmoment (13.7k followers): Just like the name suggests, this account by @GeorgiannaLane and @photosbydcp captures moments in the city brilliantly. They take a seemingly ordinary Parisian scene and make it appear extraordinary. Check out their individual accounts as well. 
@parisianshoegal (4,645 followers): There's not a shoe to be found in this feed, but it is filled with street scenes from throughout Paris. With an emphasis on art and little-known alleys, I discover new addresses weekly.
@ruemargaux (4,790 followers): Living between Paris and L.A., it's the photos from the City of Light that particularly stand out to me. They have a softness to them, which exudes a romantic vibe like the city itself.
@leparisblog (9,457 followers): Roxanne Matiz's feed is the epitome of girly photos. Think petals, pastels and pastries.
@frenchnakedchef (15.2K followers): Julien Gaulet is not naked, but he is French. This chef also has talent as a photographer and showcases his hometown with a curious and creative eye. There's also the occasional food or wine shot that's equally as delicious as his cityscapes.  

@theparisienne (5,437 followers): A mix of baubles and buildings is what you'll find in Nathalie's photo stream. It's a glimpse into this stylish Parisienne's daily life.
@Kim_UnlockParis (4,856 followers): Tag along with Kim for an eclectic mix of photos that regularly feature pretty Paris sunsets and her min pin @lupa_fiasco.
@l2rssi (7,448 followers): Architecture and unique angles are what you'll find from Laurent Derossi. And when he steps out from behind the camera, the view is just as nice.
@parischezsharon (16.6K followers): One of the best things about Sharon's feed is that it's guilt free. Filled with the sweetest treats you can imagine, her photos will have your mouth watering in no time.
@artnoshoot (248 followers): Probably the best account with the least number of followers, Arnaud Moreau has a flair for the dramatic. Predominately night shots and black and white photos, Arnaud also dabbles in portraits with a twist. In fact, you might see a few photos of me in his feed.
@kasia_dietz (8,852 followers): An artist at heart, Kasia Dietz offers a creative look at life as an American in Paris. Filled with quaint cafes, sweet sunsets and her darling handbag collection, Kasia is clearly in love with her adopted hometown.
@lacuisineparis (10.2K followers): A mix of divine French pastries and Parisian cityscapes populate La Cuisine's feed. I challenge you not to book a flight to Paris after perusing their photos.
@paris_by_rapius (6,634 followers): Paris by night is magical, and French student, Rapius, skillfully showcases the city's beauty throughout his feed. His long exposures are my favorites, but architectural elements like staircases and ceilings are also marvelous.
@paris_streetstyle (11.4K followers): Pam is from Australia and François is from France. Together this couple has a mix of photos depicting eclectic fashion in Paris. It's particularly great during the city's multiple fashion weeks.
@visitfrance (9,222 followers): As the official account for Atout France, the French Tourism Development Agency in the USA, Visit France doesn't just focus on Paris, but there are plenty of pretty pictures from the country's capital. You might spot some of my photos in their feed, as I've taken the reins of the account on a few occasions.
@outaboutinparis (2,583 followers): As billed, Mary Kay Bosshart is always out and about in Paris. Her beautiful photography is coupled with valuable event information, as well as various historical tidbits from around the city.
@iheartparisfr (11.3K followers): Federico originally hails from Costa Rica and Anastasia from Russia. Together they are wedding photographers in the City of Love. Just when you thought that Paris couldn't be more romantic, one of their photos pops into your feed and it feels like you've been passionately kissed.
@j3artiste (2,289 followers): Armed with a few pieces of white chalk, I first saw the street art of j3artiste on the wall of the Réaumur – Sébastopol metro station. Two days later at the same stop, I witnessed him in action. Then, a week later, I saw him working on a gate near Canal Saint-Martin. His unmistakable designs can be seen throughout the city. Make sure to keep your eyes open for his temporary art.
@braveneworld_ (3,147 followers): Flora plays with perspective in her photos, giving a fresh take on iconic Parisian landmarks. Both refreshing and inspiring, Flora's feed is a mix of street and architectural photography.
@Leahtravels (9,584 followers): Well, what's an Instagram list without a little self-promotion? Rarely does a day pass that I don't take an afternoon walk with my Nikon in hand. Check out my account if you're particularly fond of Parisian sunsets, trees and the Eiffel Tower. These are a running theme throughout my feed.
Bonjour Paris is also on Instagram, so give them a follow as well.