Letter from Paris: February 3, 2021 News Digest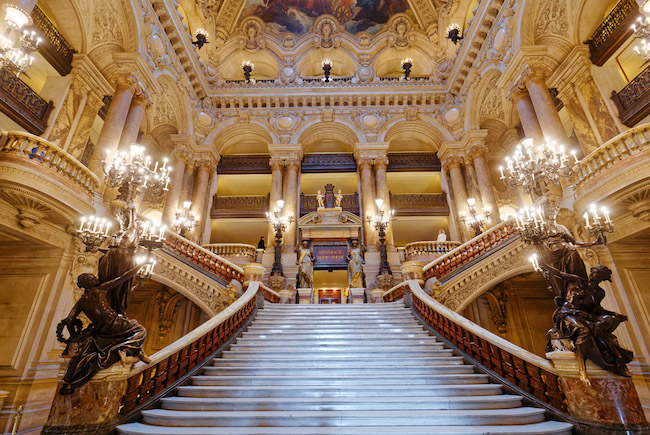 There's a lot of news this week, and we promise it's not all pandemic related. From the opening gala of the Paris Opera to the flooding Seine to President Macron's vaccine vows, we've got quite the line-up this first week of February. Here's the good, the bad, and the ugly…
As the Paris region is battered by storms, the River Seine is swelling and flooding its banks. There have been days of torrential rain in the region, with more on the forecast. In fact, Météo France has put a flood warning in place for 21 departments in the country. The river's pedestrian quays have been covered by the river. Check out the photos by Oliver Gee of the Earful Tower.
The Seine River has starting to flood over – here are a bunch of pics from the past 24 hours. https://t.co/3r6O0zXSF5

— Oliver Gee (@olivergee23) February 1, 2021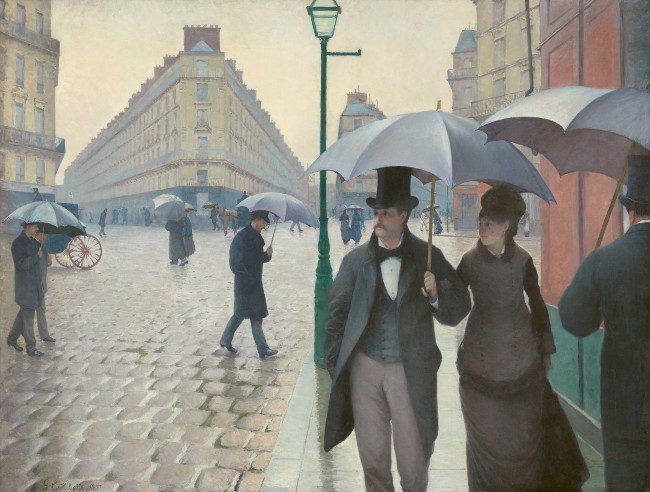 All this rain has us thinking of that marvelous Gustave Caillebotte painting, Paris Street, Rainy Day, 1877. Hanging at the Art Institute of Chicago and measuring nine feet wide and seven feet high, this wonderful work was recently profiled in The Washington Post. The article noted that "the scale and scope of the painting make you feel like you're dodging pedestrians and raindrops." Caillebotte worked on it for months. (For more about the artist's life and work, check out our recently published article here!)
The pandemic also continues to batter the world and France has recently announced tighter restrictions, closing its borders to most non-EU travel, enforcing the nightly curfew with more police checks, and closing large shopping malls. But, as reported by the BBC, these measures are "seen as mild and favoring the economy… [and] some doctors fear they will not curb infections." Will there be a third countrywide lockdown soon?
View this post on Instagram
Meanwhile President Emmanuel Macron announced yesterday in a TF1 interview that French people who wish to be vaccinated against COVID-19 will be offered a vaccine by the end of summer. For those viewers curious about the supply issue — as France has been criticized for the slow start to the vaccine program — Macron explained that vaccine production would soon start on French soil. Four production sites in France will produce the Moderna and Pfizer vaccines.
As we've previously reported, the pandemic's economic casualties have included independent book stores, and many Parisians are mourning the loss of the Gibert Jeune flagship. The iconic family-owned bookstore at Place Saint-Michel will be closing in March, much to the distress of the city's bibliophiles. To quote The Guardian: "Gibert Jeune once attracted long queues of students in search of cheap secondhand books before the start of each academic year; most students who have studied in Paris will have paid a visit to the six-floor shop at some point to find a book for their course."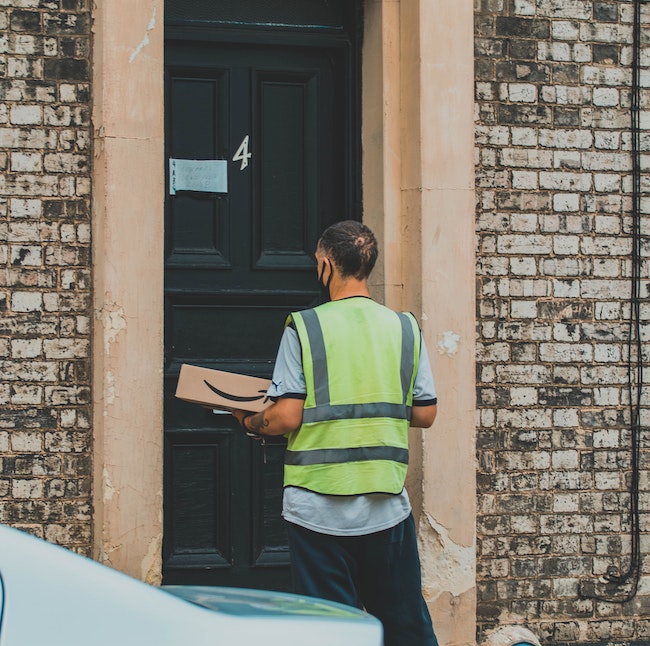 But companies like Amazon have reaped pandemic profits, and recently anti-capitalist and environmental groups protested Amazon's expansion in France. As reported by France 24, "Amazon plans to set up a 38,000-square-metre (400,000-square-feet) facility in the small southern town of Fournes near the Pont du Gard, a Roman aqueduct bridge that is a World Heritage site." And protestors recently rallied against this massive warehouse.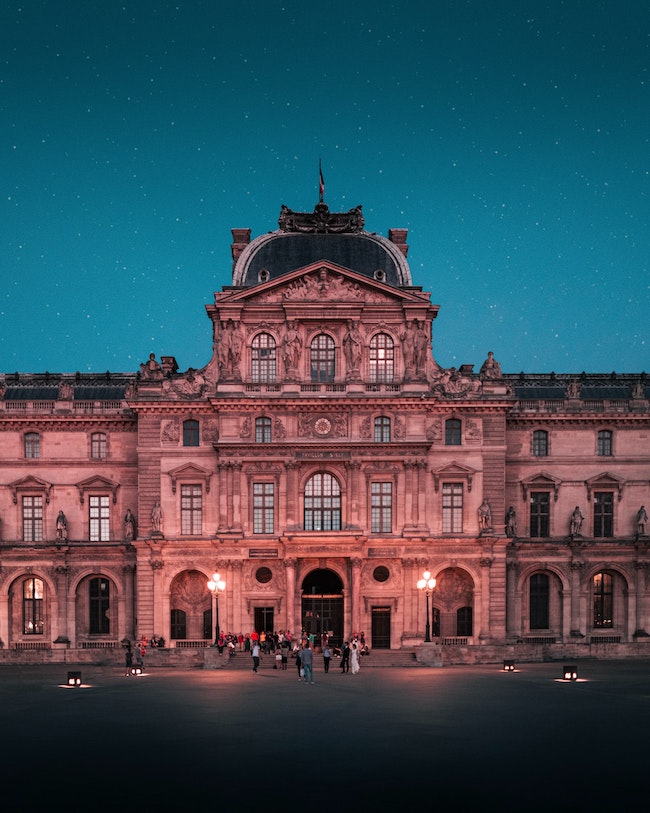 Taxis are benefitting from the pandemic curfew, as Parisians break the rules to speed across town to visit friends and lovers. As reported by Reuters, "with people barred from leaving home between 6:00 p.m. and 6:00 a.m. except for essential business, some have found that by taking a taxi during curfew, they can dodge police and the 135 euro ($163) fines they can impose on rule-breakers."
We'll leave you on a positive note with a glimpse at the magnificent Paris Opera Ballet opening gala. Thanks to Paris Opera sponsors Chanel and Rolex, the event was made possible this pandemic year, and you can view it virtually, with young student dancers, the Corps de Ballet, the Premiers Danseurs, and the Etoiles performing to pieces by Victor Gsovsky, Jerome Robbins & William Forsythe. View it here.
Lead photo credit : The monumental stairway of the palais Garnier opera in Paris. Photo credit © isogood (CC BY-SA 4.0)
More in covid-19, letter from paris, library, pandemic, pandemic in paris, Paris bookstores, Paris opera ballet
---
---