Letter from Paris: February 17, 2021 News Digest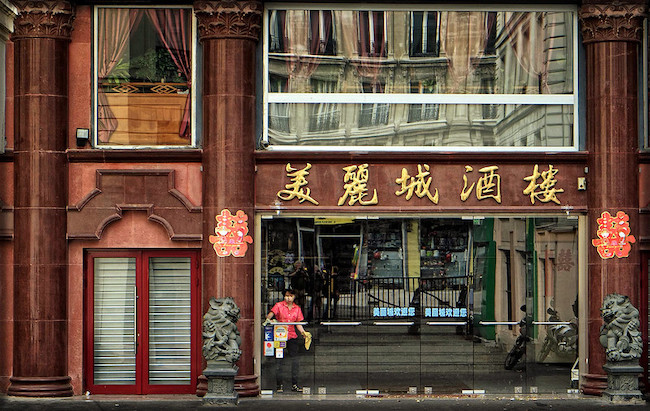 Paris rang in the Chinese New Year on February 12, celebrating the arrival of the Year of the Ox.
Thankfully the hard-working ox is the perfect symbol for a pandemic year— eager to embrace the challenges that 2021 presents! The festivities in the city's Chinatowns were more subdued than usual, but the 13th arrondissement— which has the largest Asian population in Paris— still put on a show. (In fact, the 13th is home to the largest Chinatown in Europe, packed with excellent restaurants and cultural venues.) You can get a glimpse of the action in this video tweeted by Jérôme Coumet, the arrondissement's mayor.
Avec @Anne_Hidalgo, nous souhaitons à nos compatriotes d'origine asiatique une très bonne année du buffle 🐃 de métal !

Et que ce signe du zodiaque bénéfique profite à tous !
Bonne santé, du bonheur et une prospérité retrouvée 🎉 pic.twitter.com/hxl13FcbO4

— Jérôme Coumet (@jerome_coumet) February 12, 2021
The French vaccination program continues to pick up pace
France has now fully vaccinated more individuals than Great Britain. Unlike other parts of Europe, France has resisted another lockdown, though the 6 pm nationwide curfew remains in place. However there is a worrying spread of the South African variant in the Moselle area of eastern France, which has prompted an acceleration of vaccinations in that region.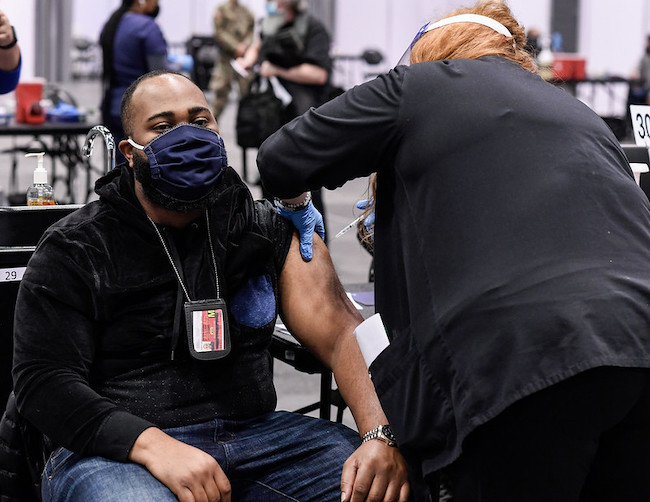 In other pandemic news
The Washington Post is reporting that France is seeing a "baby bust."  To quote: "When France confined more than 64 million people under one of the world's strictest coronavirus lockdowns last spring, there was widespread speculation that a baby boom would follow…" Instead, nine months after the first lockdown, the country is seeing a decline in births. This is thought to be because of economic uncertainty and social stress.
The COVID-19 pandemic continues to wreak havoc on French cultural institutions. France 24 has an interesting report on the Domaine of Chantilly, the lovely Renaissance chateau and art museum that's located north of Paris near CDG airport. As France 24 reports, "Chantilly's future is in danger. In the past year it has lost €6 million because of COVID-19 closures and it's asking for help from the public and the government."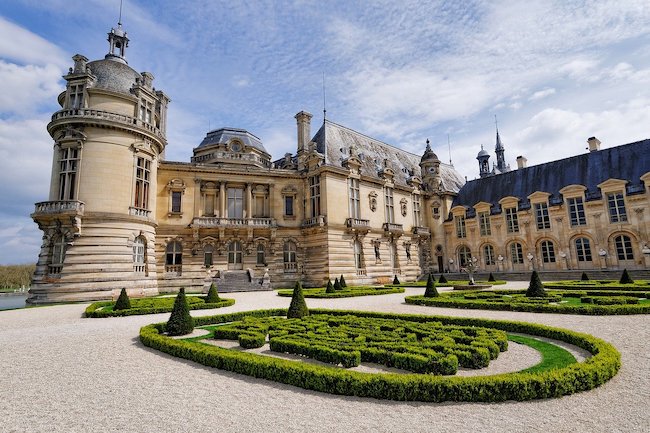 The extraordinary world of art
Meanwhile, if you are desperate for an art fix while museums are closed, consider the fine churches of Paris. There are hidden treasures and incredible works to be admired, like the Delacroix paintings in Saint Sulpice Church. For more information, check out our article "See the Great Art of Paris for Free."
In other art news, Sotheby's Paris is about to auction off Christo and Jeanne-Claude's Personal Art Collection, reports Architectural Digest, and "it could go for well over a combined $5 million." For more about the venerable artists and the plan to "wrap" the Arc de Triomphe this year, check out our article here.
Enjoy some sports, from the comfort of your sofa!
Even if you don't love soccer (ahem, football), it's hard not to be wowed by Paris Saint Germain player Kylian Mbappé who scored a hat trick in yesterday's Champions League match against Barcelona. If you need a pandemic distraction, even watching 30 seconds of Mbappé's graceful play is enough to put a smile on your face.
Lead photo credit : China town, Belleville, Paris. Photo credit © Eric Huybrechts, Flickr. (CC BY-ND 2.0)
More in covid-19, letter from paris, pandemic in paris, Vaccine
---
---