Letter from Paris: April 19, 2023 News Digest
After months of protests, President Emmanuel Macron signed the pension reform law on Saturday after France's Constitutional Council approved the measure. The unpopular legislation will raise the retirement age to 64 from 62. Trade unions have accused the president of showing "contempt" toward the demonstrators; they plan to organize more protests including a "popular and historic tidal wave" of people to take to the streets on Labor Day (May 1).
The president gave a televised speech on Monday night in which he said that he heard people's anger, but the "changes were needed to guarantee everyone's pension." He said the door remains open for unions to meet, and also announced negotiations in the coming months about "key issues" such as improving working conditions, sharing wealth, and improving employees' income. There's also a video circulating of the president singing a traditional song in the streets of Paris hours after his national address.
The city's first "zero-carbon district" has opened in Paris. The so-called "Îlot fertile," nicknamed "IF," is a complex of housing, hotels, shops, offices and sports facilities situated on a 1.3 hectare site in the Rosa Parks district of the 19th arrondissement. This mixed-use development has totally reinvented a former industrial wasteland next to the railway tracks. The project incorporated reclaimed and recycled materials in its construction. And energy efficiency was a top priority; think solar panels, planted terraces, pumps to capture and reuse greywater. There's also a vegetable garden planted with 30 fruit trees.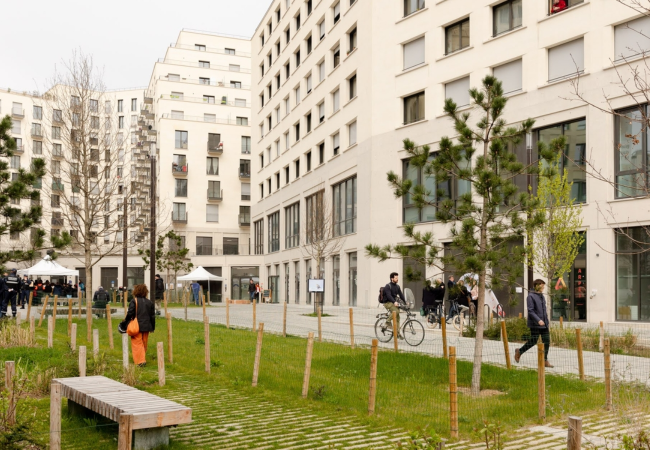 JAY-Z performed a surprise concert at the Fondation Louis Vuitton to pay tribute to Andy Warhol and Jean-Michel Basquiat. The "JAY-Z celebration concert" took place in the auditorium on Friday. The current exhibition, Basquiat x Warhol. Painting Four Hands, has been a real hit. Speaking of Basquiat, the Philharmonie de Paris is currently showing the first exhibition devoted to the artist's powerful relationship with music. "Basquiat Soundtracks" explores links to diverse varieties of music– from Beethoven to Madonna, from zydeco to John Cage, from Louis Armstrong to the Zulu Nation.
Formerly known as the Salon du Livre, the "Festival du Livre de Paris" returns to the City of Light this week with a call to action. Today one in five young people say they don't read at all— the festival is an opportunity to show how reading is a lively, exciting and collective activity, offering relaxation, escape, and the deepening of knowledge… Three days of festivities await with readings, interviews, debates and more. Taking place at the Grand Palais Ephémère in the 7th from April 21- 23, the festival celebrates "Italy" as this year's theme.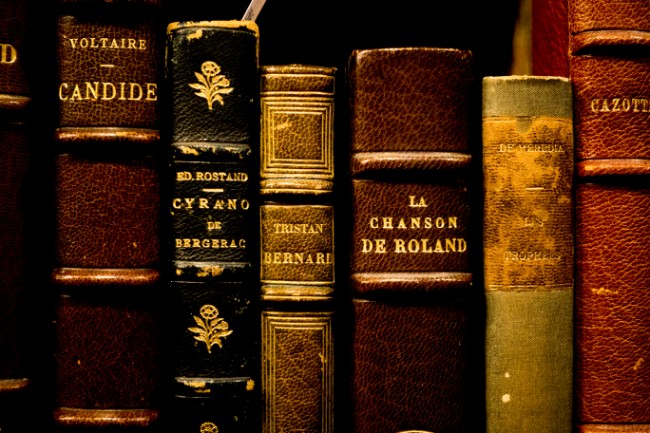 Ramses II has arrived in Paris in a blockbuster exhibition at the Grande Halle de la Villette. Some of the 180 original artifacts on display have never before left Egypt. As reported by France 24, "As well as the sarcophagus of Ramses – who ruled from 1279-1213 BC and was seen as one of Ancient Egypt's greatest and most powerful pharaohs – it also offers a virtual reality experience to allow visitors to see the tomb of Nefertari, Ramses's queen consort." The exhibit runs until September 6 but tickets are going fast. Book online for a certain time slot.
President Macron visited Notre-Dame cathedral last Friday to mark four years since the devastating fire. Work is going as planned for a reopening date at the end of 2024. The wooden spire will be erected this year; its wooden base — weighing 80 tons and assembled 30 meters high— was completed on Saturday.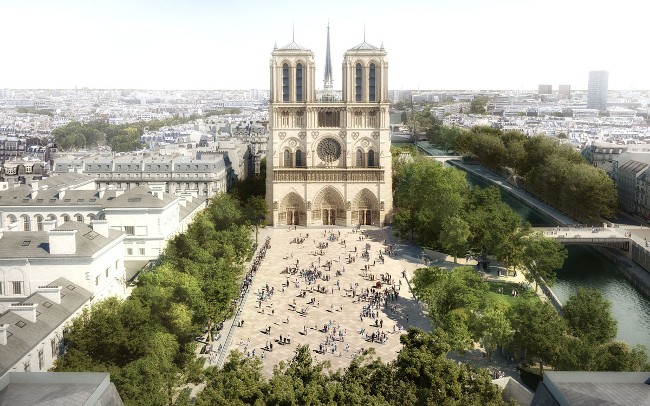 Lastly: have you heard about the YouTube channel "KJ and Tony Move to France"? The couple amassed a healthy following by sharing their journey to quit the U.S. to move to France. After all, it's a dream shared by many… But now they YouTube stars are back in the States. What went wrong?
Lead photo credit : Eiffel Tower. © Pixabay
---
---