Up Close and Personal at Paris' Other Museums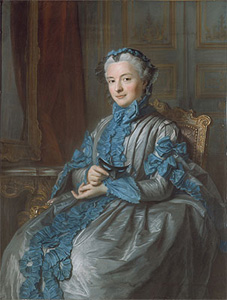 The memory stays: There's nearly no one else in this whole building and I'm alone facing one of Rembrandt's biggest and most powerful pictures, "Haman Begging Forgiveness of Esther," a sibling of "The Return of the Prodigal Son" in Saint Petersburg's Hermitage.
My footsteps have been echoing in the emptiness of the National Museum of Bucharest. And I'm imagining contrasting scenes back where I live in Paris: the halls of the Louvre, like rush hour in the métro, tourists crowding the glass protecting the Mona Lisa fromthem (while Leonardo's Saint Anne, a far richer painting, for a long time got nearly unnoticed nearby). There are lines around the square of the Musée d'Orsay, a bustle in the halls of the Centre Pompidou and crowds are roasting in the sun to get into the Sainte Chapelle…
Yet even today you don't have to take a plane from Paris to Bucharest to be intimate with unforgettably brilliant testaments to civilization. There are museums in Paris where you might feel something like the emotion of a Nabob collector at home. When, for example, the Musée Cognac Jay left the busy Boulevard des Capucines to relocate on a backstreet of the Marais in a 1527 townhouse, it seemed to have fallen off the tourist's radar. My wife, Joanne, and I were there recently among a dozen people admiring what I think is the most important once private collection of 18th century paintings. Frangonard, Boucher, Houdan, La Tour, Greuze, Canoletto, Guardi… all hung near precious furniture by Jacob and Weisweiller.
Priceless 18th century furnishings? We were nearly alone again on the three floors of the Musée Nissim de Comondo, the family home that the great banker Moïse de Comondo gave to the French nation, heartbroken over the death of his son Nissim, a fellow collector, who was shot down in his fighter plane over France in 1917. It is as dense in the treasure of furniture, tapestries and boiseries as is Versailles– and I'd say of more exquisite taste.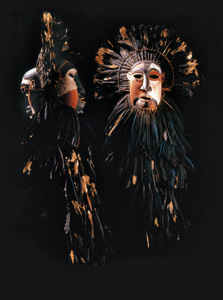 The list of Paris' shy, remarkable museums rich in the bounty of French culture is long. Here are a few I consider unique and greatly under-visited:
Musée Cernuschi
Around the corner from the Musée Nissim de Comondo, this manor beside the Parc Monceau houses a rare collection of Asian art. The current exhibition of the work of the 19th century Japanese master at laquer work, Shibata Zeshin, is an eye-opener on a civilization moving from the past to modernity while preserving memorable esthetics. Till July 15th.
Musée Dapper
Has African Art never moved you to the admiration that others including Picasso have shown?  Take a trip to the Musée Dapper, 35bis rue Paul Valery, in the 16th, far from the tourist trail. This private museum founded by a couple in 1986 and named for a 17th century Dutch Humanist and scholar of Africa, doesn't have a permanent collection, but the wife, Christiane Falgayrettes-Leveau, assembles exhibitions with a highly exceptional eye. The current one of masks and costumes for masquerades and carnivals has all the proof of remarkable power and lyricism. Until July 15th.
Musée des Lettres et Manuscrits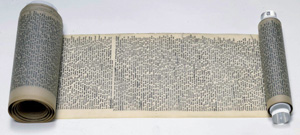 Truman Capote's definition of Jack Kerouac's art has become famous: "That's not writing, that's typing." Typing Kerouac did, on paper for Teletype machines that unrolled for yards without a page break. Tied to the movie "On the Road" in Paris theaters now, Kerouac's typescripts are available here until August 19th, in France for thefirst time. The museum is a treasure trove of out of theway but arresting material. Charlotte Bronte"s tiny handwriting pageafter page of her novels, Claude Monet's list of donors, as he tries to save a Manet [stet] painting from being sold to an American and leaving France, Napoleon Bonaparte's drawings while on Saint Helena… Mozart's original scores… this little-known place is a treasure house of world culture.
Musée de la Préfecture de Police.
Crime, we all know is interesting; accept your curiosity about it and your interest will be firmly held by the 2,000 items in this museum above a police station: Weapons used in famous murders and similar memorabilia, authentic portraits of famous villains, records of newsworthy trials and evidence…. They even have a real post that the Germans tied people to, before they were treated to a firing squad.
Musée Cognac-Jay: 8 rue Elzivir, 75003, metro Saint-Paul.
Open Tuesday to Sunday, 10 A.M. to 6 P.M.
Musée Nissim de Comondo: 63 rue de Monceau, 75008, métro Monceau.
Open Wednesday to Sunday, 10 am to 5:30 p.m.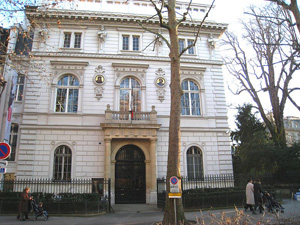 Musée Cernuschi: 7 ave. Vélasquez, metro Monceau or Villiers.
Open daily except for Monday and holidays, 10 A.M. to 6 P.M.
Musée Dapper: 35bis rue Paul Valéry 75016, metro Victor Hugo.
Open daily except Tuesdays and Thursdays, 11 A.M. to 7 P.M.
Musée des Lettres et Manuscrits: 222 blvd. Saint-Germain, metro rue du Bac or Sèvres-Babylone.
Open Tuesday to Sunday, 10 A.M. to 6 P.M.
Musée de la Préfecture de Police: 4 rue Montagne Sainte-Geneviève 75005, métro Maubert-Mutualité.
Open Monday to Friday, from 9 A.M. to 5 P.M. and Saturday from 10 A.M. to 5 P.M.
ABOUT AUTHOR:
Longtime Condé Nast Traveler senior European correspondent Gerry Dryansky is the author of the critically acclaimed book, COQUILLES, CALVA, AND CRÈME, a gastronomical memoir of French cuisine that combines historical facts and traditions with today's best dishes:
Dryansky (The Heirs, 1978, etc.) and his wife and contributing author, Joanne (Satan Lake, 2010), have been living and eating in Paris for more than 30 years. Their remembrances include the joys of eating ortolans, a small bird "not much bigger than the top joint of your thumb," before the creature was declared endangered, and drinking an 1874 Mouton Bordeaux at Chateau Mouton Rothschild with Philippe Rothschild and a Japanese ambassador. The authors write of eating leg of lamb with Coco Chanel in the flat above her couture house and pieds de cochon, breaded and fire-roasted pigs' feet, at a brasserie surrounded by local Parisians. The couple has traveled among farms, vineyards and restaurants across the country, and they recall with great love their adventures and meals. They move from the decadent, overblown, gourmet dishes of the past to the simplicity of the terroir movement, "the unique savor of things that are what they are because of where they are." The prose is as rich and delicious as the highlighted meals, and the authors also include some of the chefs' recipes for confident or adventurous home cooks to try.
A journey that will delight the palette and nourish the soul. -Kirkus Reviews
Book Event:
Dryansky will be participating in a discussions about the book and doing a signing the evening of June 27th, 7:30PM, at the American Library in Paris, 10 rue Général Camou, 75007.
For more details on the book, visit its Facebook page or order via Amazon.

1. Maurice Quentin de La Tour [Public domain], via Wikimedia Commons
2. KONGO / VILI – ANGOLA, Masque et costume ndunga, Bois, pigments, raphia et plumes. H. : 185 cm, Acquis du Rotterdamsche Diergaarde, 1939, Wereldmuseum, Rotterdam. Inv. n° MvVR 28547 © COLLECTION WERELDMUSEUM, ROTTERDAM, PAYS-BAS, PHOTO ERIK HESMERG.
3. Rouleau original de Sur la route de Jack Kerouac, © Christies, New York
4. Musée Cernuschi exterior by Daderot (Own work) [Public domain], via Wikimedia Commons


Subscribe for
FREE

weekly newsletters.
BonjourParis has been a leading France travel and French lifestyle site since 1995.
Readers' Favorites: Top 100 Books, imports & more at our Amazon store
We update our daily selections, including the newest available with an Amazon.com pre-release discount of 30% or more. Find them by starting here at the back of the Travel section, then work backwards page by page in sections that interest you.
Current favorites, including bestselling Roger&Gallet unisex fragrance Extra Vieielle Jean-Marie Farina….please click on an image for details.
Click on this banner to link to Amazon.com & your purchases support our site….merci!
Leave a reply
Your email address will not be published. Required fields are marked *