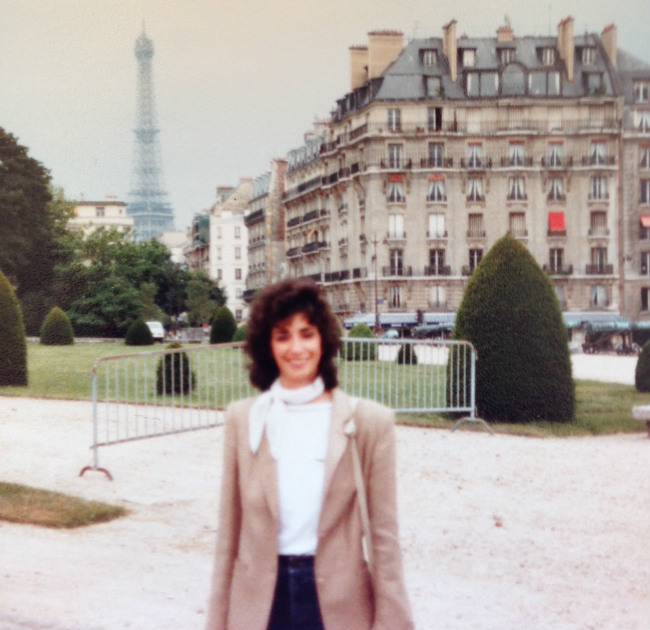 The Bonjour Paris editorial team requested reader submissions with memories from first trips to Paris. We were overwhelmed with wonderful responses, which we are publishing in a special series. (Read other installments here.) Below, Robin Sladen describes how a whiff of "Rive Gauche" perfume takes her back to Paris.
I gave myself a trip to Paris as a college graduation present in 1977. My father was from Paris and always spoke so lovingly of it and missed it so much that it became my life-long dream to visit.
This was my first trip to Europe and I was extremely jet-lagged when we landed, but beyond thrilled to finally be in Paris. I always wore (and still do) Yves Saint Laurent's perfume 'Rive Gauche,' so naturally I brought it with me. As I walked across the Pont Neuf on my first day, I looked up and saw the Eiffel Tower in the distance. I was overcome with emotion at finally being there, and to this day I still associate the scent of 'Rive Gauche' with my initial trip to world's most beautiful city.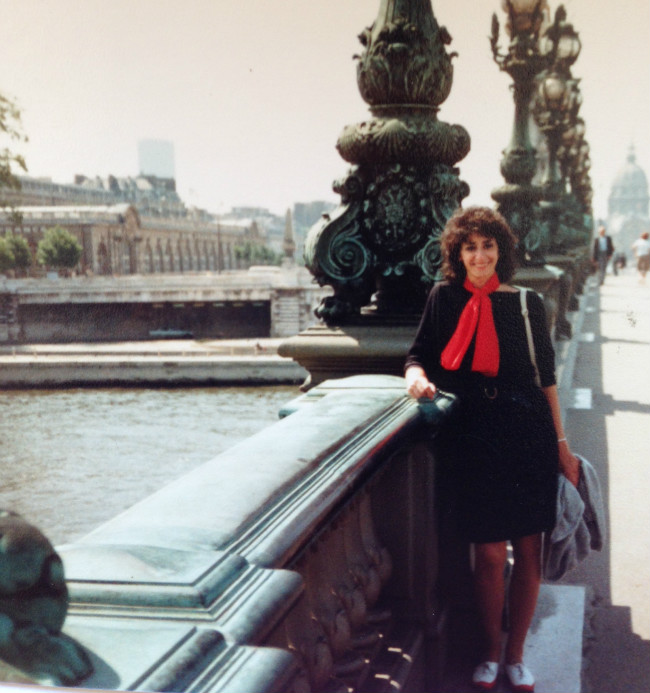 It is now many years later and I have traveled to Paris many times, but just the scent of 'Rive Gauche' still sends me straight back to that moment I saw the Eiffel Tower for the first time.
Robin Sladen is a life-long Chicagoan and has been working as a graphic designer since graduating from college in 1977. In addition to design, she draws portraits of pets and children. Her personal interests are travel (Paris being her favorite and most frequent destination), art, dance, architecture and dogs.