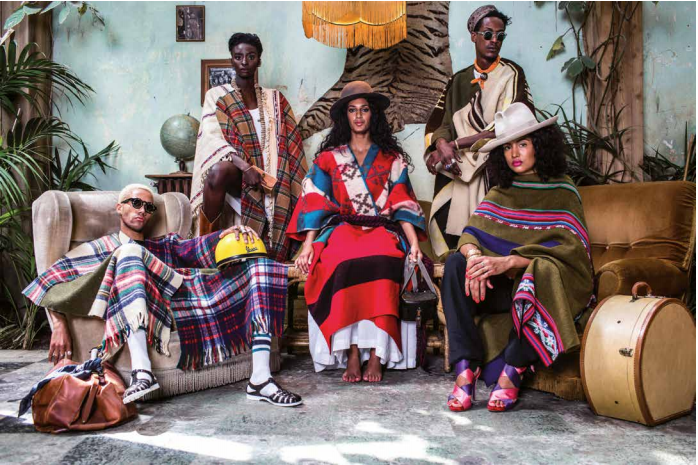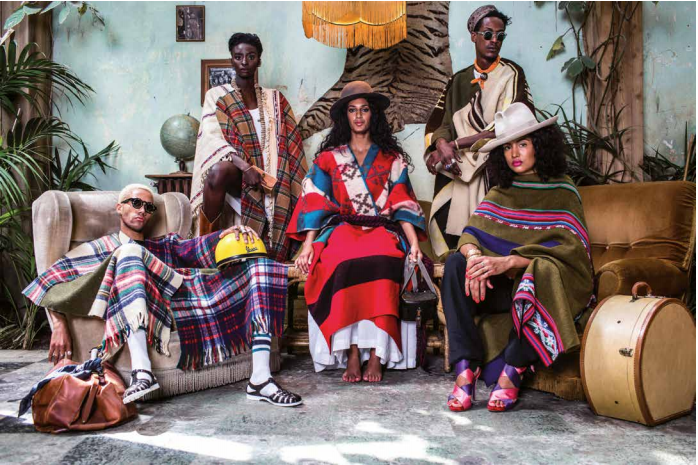 Two exciting new developments from Galeries Lafayette in Paris this spring. First and foremost, the famous department store is now open on Sundays— which means you can shop to your heart's content on dimanche (historically, Paris stores are closed on Sundays, but the times they are a-changin'.) Secondly, we're thrilled about the launch of the Africa Now event.
This exhibition, which takes up residence in Galeries Lafayette until 25 of June, will feature artwork, designs and clothing from some of the most talented young artists from all around Africa.
"Africa Now is a joyful, spirited celebration of today's young Africans who are applying their creative skills to shape the Africa of tomorrow. Photographer Lakin Ogunbawo's work will be spotlighted in display windows, and the unique talents of artist Joël Andrianomearisoa are featured in an installation beneath the dome. Curator Marie-Ann Yemsi is gathering a whole new generation of African artists in an exhibition at the Galerie des Galeries."
There will also be talks on current issues in Africa, such as 'what does being young in Africa mean today', as well as pop-up restaurants selling cuisine from different African countries.
For more information visit The Galeries Lafayette website here.