What to Do in Paris in September
September is a month of change in Paris. It's the end of les grandes vacances, and it's time to head back to work and school. The end of summer is bittersweet, but luckily Paris has lots of great events and activities this month to look forward to. My most anticipated events are the Omnivore Food Festival, the open-air cinema at Rooftop Paradiso, and the Titanic Exhibition, and you would be missing out if you skipped the grape harvest season in the Champagne region!
Museums and Exhibitions:
16th and 17th September
On the third weekend of September, Les Journées du Patrimoine (Heritage Days) bring to Paris two days of free museums, unusual guided tours, and access to cultural institutes that otherwise remain closed to the public. With over 15,000 participating venues, and more than 2000 of these being in Paris alone, the public is spoilt for choice. Interesting and unusual spots to visit include La Banque de France, the rooftops of Les Invalides, and the British Embassy.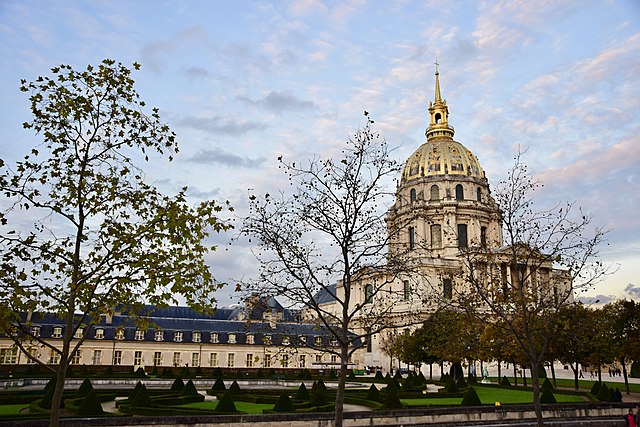 Cité de l'Architecture et du Patrimoine, Place du Trocadéro, 16th Arrondissement.
July 26th 2023 – January 9th 2024
The year 2023 marks the centennial of Gustave Eiffel's death, and to celebrate his amazing life and works, a special retrospective is taking place at the Cité de l'Architecture et du Patrimoine. This exhibition will explore the intricate relationship between the famous engineer and the City of Light, and focuses on some of his other impressive works that are often forgotten – due to the acclaim of his Eiffel Tower. "Le Paris de Gustave Eiffel" also gives the visitor the unique opportunity to step into Eiffel's office, and learn about his personal life that has remained a mystery before now.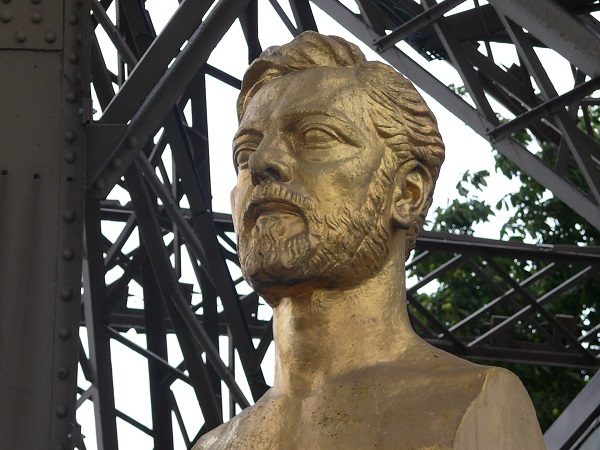 Titanic: L'Exposition
Paris Expo Porte De Versailles, 15th Arrondissement
Since its creation, the Titanic has fascinated the world. The tragedy of the "Unsinkable Ship" – and the personal accounts and unique circumstances surrounding the shipwreck – have captured the intrigue of generations. This year, the Titanic exhibition returns to Paris Expo and brings with it 260 objects, stories of 200 passengers, artifacts, and authentic objects found in the wreckage, as well as a to-scale replica of the ship's legendary grand staircase. Learn about the recovery efforts, scientific explorations, and navigation systems that played a crucial part in this historical event.
View this post on Instagram
"Naples in Paris"
Musée de Louvre, 1st Arrondissement
7 June 2023 – 8 January 2024
Good news for Italian art lovers – this year, the Louvre has formed an exciting partnership with the magnificent Museo di Capodimonte in Naples. Located in the royal palace of Capodimonte, the Museo di Capodimonte is one of the largest museums in Italy, housing one of the most influential collections of Italian paintings in the world. The Louvre has been loaned 60 pieces of art by esteemed artists such as Caravaggio, Michelangelo, Titian, Raphaël, and many more impressive names. The artwork will be displayed in different locations within the Louvre – the Salle de la Chapelle, the Salon Carré, Grande Galerie and Salle Rosa, and the Salle de l'Horloge.
View this post on Instagram
Art and Culture:
mk2 Hôtel Paradiso, 135 Bd Diderot, 12th Arrondissement
Until 17 September 2023
Unwind on the green rooftop of Hotel Paradiso and enjoy the delights of cinema with the breathtaking backdrop of the Parisian skyline. Until the 17th September, every Sunday at 9:30 pm the rooftop hosts "Sunday Night Film," an open-air cinema showing a superb selection of films which have been skillfully curated by Shadows and Carlotta Films. The three films for the month of September are: Four Flies on Grey Velvet, Deadstream, and Kakabakaba.
View this post on Instagram
7-16 September 2023
A 10-day fringe event comes to Paris this month to shed light on the innumerable artistic talents all over the city. With 200 participating sites, the public are invited to workshops, open houses, cocktail parties, private tours, and roundtables, within boutiques, showrooms, and other iconic locations. This will be a week of art, culture, fashion, and interior design that will satisfy art lovers and inspire the next generation of creatives.
View this post on Instagram
Festivals:
Parc Floral de Paris, 12th Arrondissement
10-12 September 2023
Omnivore food festival unites acclaimed chefs from around the world for two days of demonstrations, round tables, tastings, and masterclasses. The varied experiences, cultures, and styles of cooking that emerge from this confluence is the unique insight that defines the mission of Omnivore. Chefs gracing their presence at this year's edition include top French chef Thierry Marx, Spanish chef Albert Adrià, Italian chef Goivanni Passerini, and many other Michelin-starred chefs.
Parc André-Citroën
16th and 17th September 2023
Taking place next to the Seine in the Parc André-Citroën in the 15th arrondissement, PNYH is a family-friendly celebration of culture, sports, and music. The concerts will feature artists such as Tokyo Jazz Massive, Guts, and Jupiter & Okwess – an energetic duo known for blending Afropop, traditional Congolese beats and funk with contemporary rhythms. Sustainability is at the heart of the festival, which strives for a zero-waste ethos. Note that this year PNYH has partnered with Message Paris, a diverse community of English-speaking parents, to host a Rentrée picnic for members and their families, which will take place Sunday afternoon (12:30 pm) within the festival grounds.
Parc des Expositions, Paris Nord
15th and 16th September 2023
Calling all dance lovers. Thirty thousand "dreamers" will come together this month to celebrate electronic music in the Parc des Expositions in Paris. Expect genres such as electro, techno, trance, and drum and bass for two days of non-stop dance. Notable headliners include Wilkinson, Nina Kraviz, and Hilight Tribe. So put on your neon and glitter and get raving!
View this post on Instagram
La Fête à Neu-Neu
Porte de la Muette, Bois de Boulogne, 16th Arrondissement
1st September – 15th October 2023
Like the Heritage Days, La Fête à Neuneu also celebrates its 40th edition this year. You will forget les grandes vacances when you step into this lively fair which offers a huge array of attractions and thrills. For 30 years, this funfair has been loved by those of all ages, with countless activities, games, rides, rollercoasters, and food stalls to entertain everyone. La Fête à Neu-Neu returns to the Bois de Boulogne this year from September until October for a month and a half of enjoyment.
Day Trips in September:
Le Château de Fontainebleau
Sunday, 3rd September 2023
On the first Sunday of the month, the public can enjoy free entrance to some of the finest chateaux across the country. My personal favorite, and the favorite of many Parisians who flock here each weekend, is the famous Château du Fontainebleau. A former residence of monarchs, this royal palace is still as beautiful as it was during its heyday. Take a stroll in the surrounding scenic forest and learn about the lifestyle of French nobility. At only 40 minutes from Paris via train, this is a day trip not to miss!
View this post on Instagram
Festival de la Terre
Ableiges, Val-d'Oise
2nd and 3rd September 2023
The 68th Festival de la Terre is heading back to the quaint town of Ableiges, located in the Val-d'Oise department, for the weekend of September 2 and 3, 2023. This exciting event is open to everyone and best of all, it's free! A showcase of the rural, agricultural life in the Île-de-France region, the festival is your chance to learn about animal husbandry and field cultivation. You'll also get to meet farmyard animals, have a go at driving tractors, and even zip around in go-karts. It's more than just farming; it's fun-filled family time!
Wine Tasting in the Champagne Region
Even if you don't call yourself a wine connoisseur, there's a wonderful ambiance in September in France's Champagne region, just a one-hour train ride from Paris. During this month, you will be able to witness the grape harvest – perhaps participate yourself? – and also indulge in some wine tasting. The weather is milder than the hot summer months which means it's the perfect temperature to enjoy a vineyard tour. During the harvest season, there are also many fun parties and events – the area hums with excitement and bustles with activity.
Lead photo credit : Champagne grapes © Shutterstock
More in Champagne region, cinema, food festivals, Open-Air, September
---
---